Hell's teeth…time certainly flies when you are having fun! it's hard to believe it was 20 years ago that we started Saddle Skedaddle. Lots was happening back then…Kevin Spacey was Keyser Söze (or was he?) Pierce Brosnan was a poor man's 007 , Alanis Morissette was telling us it's like rain on your wedding day and that's ironic, but it isn't, Take That were Back for Good, but luckily they weren't, but now they are, John Major was proving that grey is the new dull, Bet Lynch pulled her last pint in Coronation Street and the list goes on…
That was back in 1995 and whilst lots has changed since then, we're still convinced that cycling is the best way to travel and explore. Even though some of us may be a bit slower on the bikes nowadays, we're still as passionate about cycling as we were 'back in the day' and love providing holidays for you all to enjoy! With so much history (dare we say it..?) under our wheels, we thought we'd share some key facts and figures from over the years. Thanks for taking the ride with us!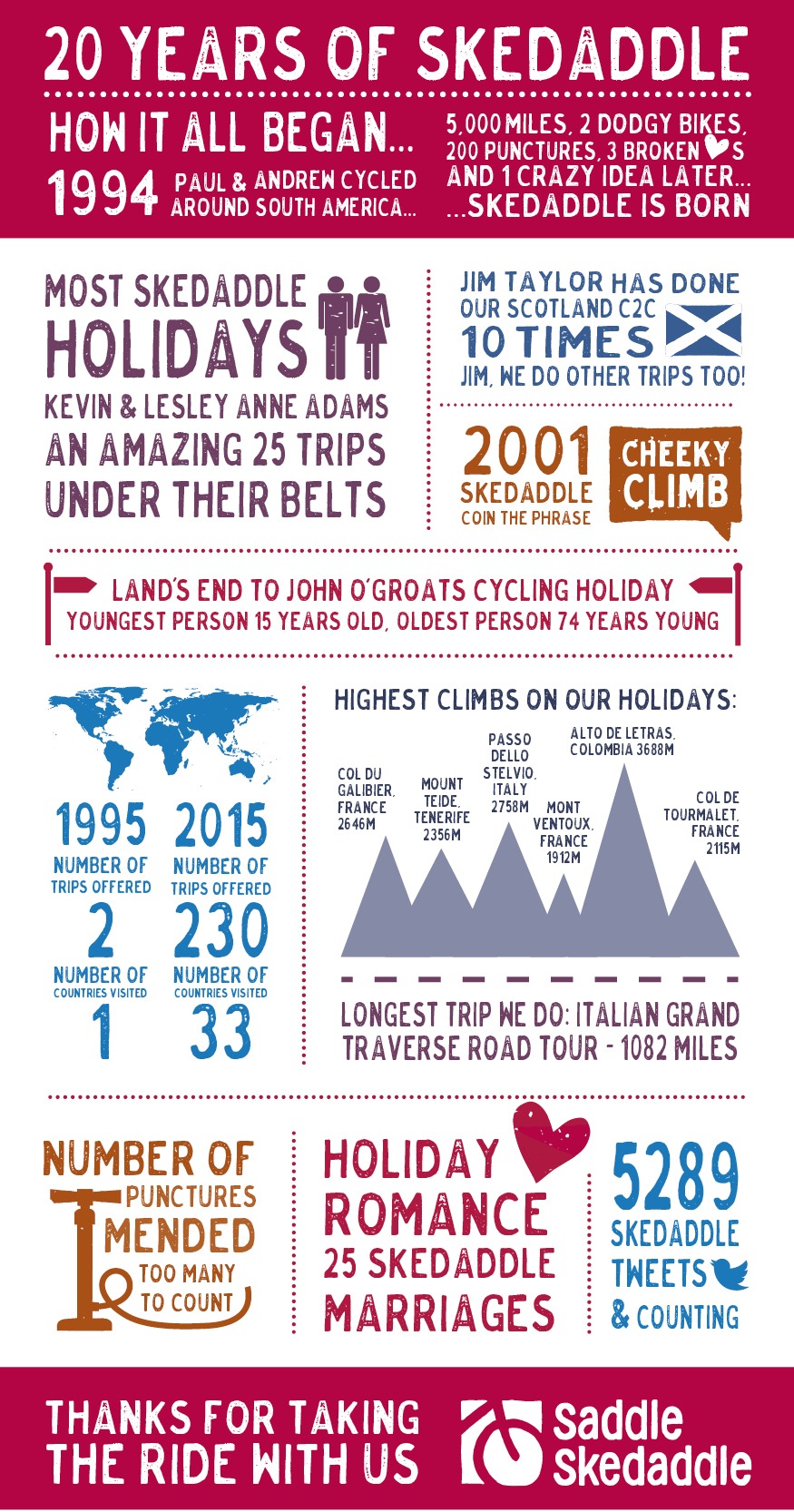 Want to join the fun? Click here to see our cycling holidays, and maybe you'll be contributing to new memories in future years to come.