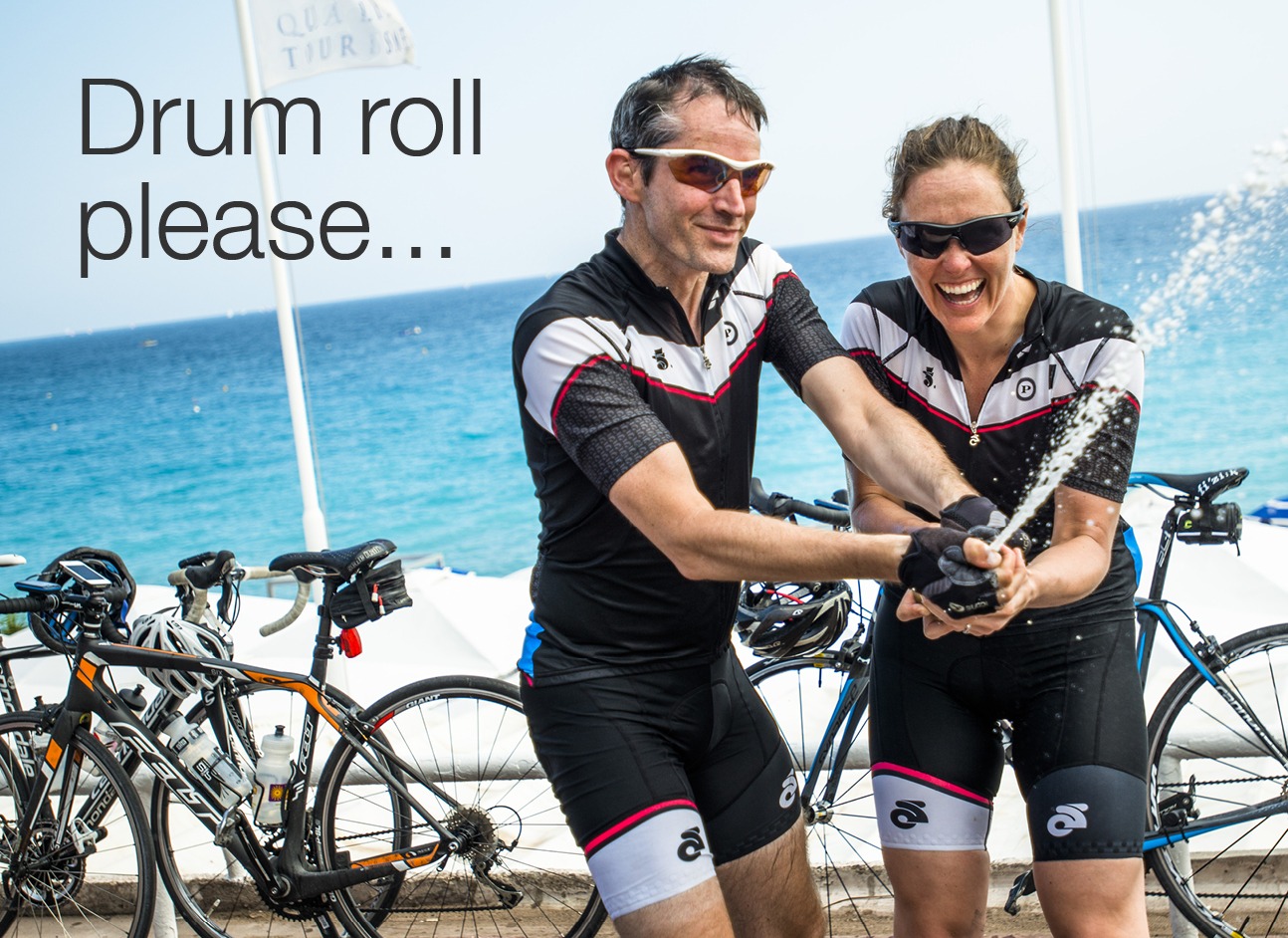 "Life is like riding a bicycle. In order to keep your balance, you must keep moving." Albert Einstein
Wise words, Mr Einstein. We have always believed our pedalling prowess had some greater meaning! Okay, so we can't quite proclaim ourselves intellectual geniuses, but we thought this was pretty fitting following our most successful year ever at Skedaddle. Now 20 years old, we've certainly come a long way from our humble beginnings, way back when. From just one country to over 230 in our range, more of you than ever are joining us for two wheeled adventures. So, as we speed into the New Year, we thought we'd take a few moments to reflect back over the past 12 months and share our cycling holiday highlights of 2015, as voted by the team her at Skedaddle HQ. 
  Best New Trip – The Sandstone Way
New trips always create a bit of buzz both in and out of the office, but few have ever taken off quite as much as our new mountain biking holiday in Northumberland, the Sandstone Way. With two sold out trips which explored this stunning, remote region of the UK over the summer months, it's safe to say there was lots of hype surrounding the tracks and trails on offer.
Covering 120 miles in just 3 days, this tour is bursting with challenges, as well as being a great opportunity to experience one of the most rural counties in the country. Having joined us for the journey, Skedaddler Sarah tells us more: 
'I loved it all – great variety of riding, plenty of challenge and beautiful views. The constant sunshine helped a lot too! It was great to cover such a long distance over the 3 days – I surprised myself by just how many miles I could cover on a mountain bike (fuelled by the amazing and very plentiful snack stops!).' Sarah – Warwickshire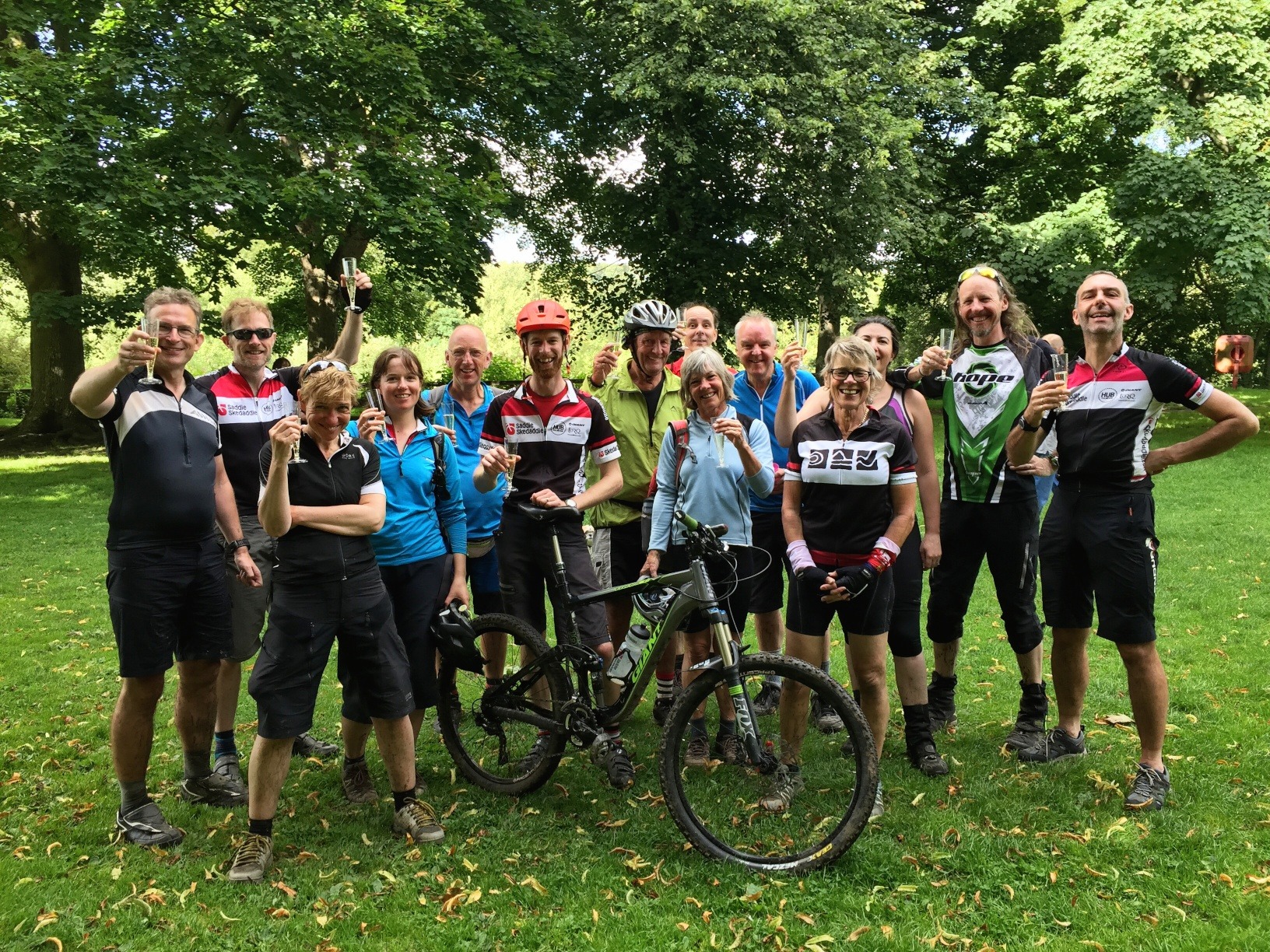 Best Tweet – Sustrans LEJOG
Funny, informative, occasionally a little off-the-wall and sometimes side-splittingly funny (#discuss), our digital platforms are a great way keep up-to-date with all things Skedaddle. With our fingers on the pulse, we're always looking to share relevant content and we've had some fantastic interaction this year!
Our top tweet comes from cycling-mad partners, Sustrans, who shared with us their fundraising LEJOG journey, tweet by tweet. From their foggy start in Land's End to celebrations as they crossed over the Scottish border at 667 miles, we loved hearing about their journey as it happened.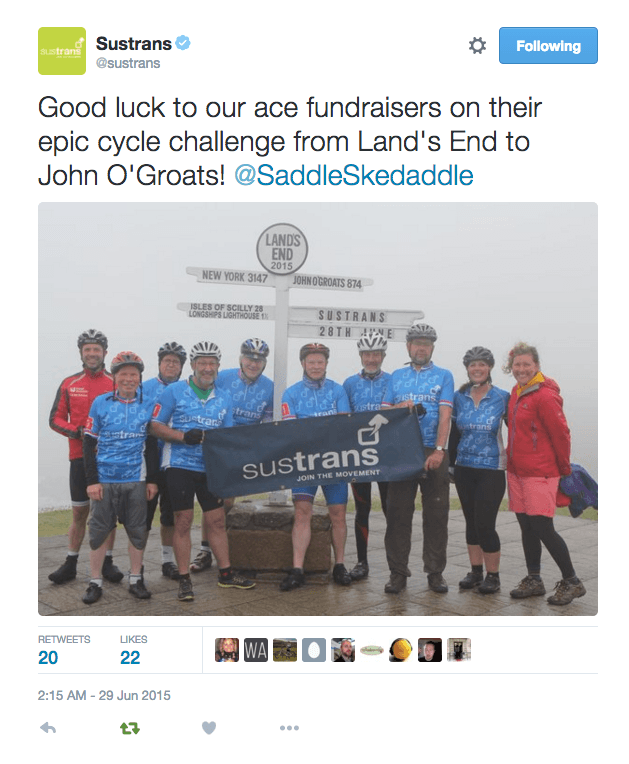 Best Video – Sardinia Family Flavours
Sun, sand and sea sound like the perfect combination for a family holiday, right? Combine this with cycling and you're in for a total treat. 2015 saw the first ever guided family trip to Sardinia and lucky for us, Skedaddler Chris Yarwood was on hand with his high tech go-pro, capturing all of the family fun on camera…
From splashing in the sea to dreamy riding footage, Chris's video gives an amazing insight into this charming Mediterranean island. But seeing is believing after all.
Sardinia Family Flavours from Saddle Skedaddle on Vimeo.
       Best Love Story – Eilidh & John
Who said you need match.com! Here at Skedaddle we're all involved in a lifelong affair with cycling, but just occasionally, if you're lucky, some of you end up meeting another like-minded cycling soul too! Over the years we've had 25 Skedaddle marriages, one cycling bride and too many lycra-clad love affairs to count…
This year saw us celebrating the wedding of our wonderful Operations Manager Eilidh to her now husband and top bike fitter/founder of Physiohaus, John Dennis! Here's a great snap of the pair out on their trusty steeds enjoying a spot of cycling during their honeymoon in the Lake District: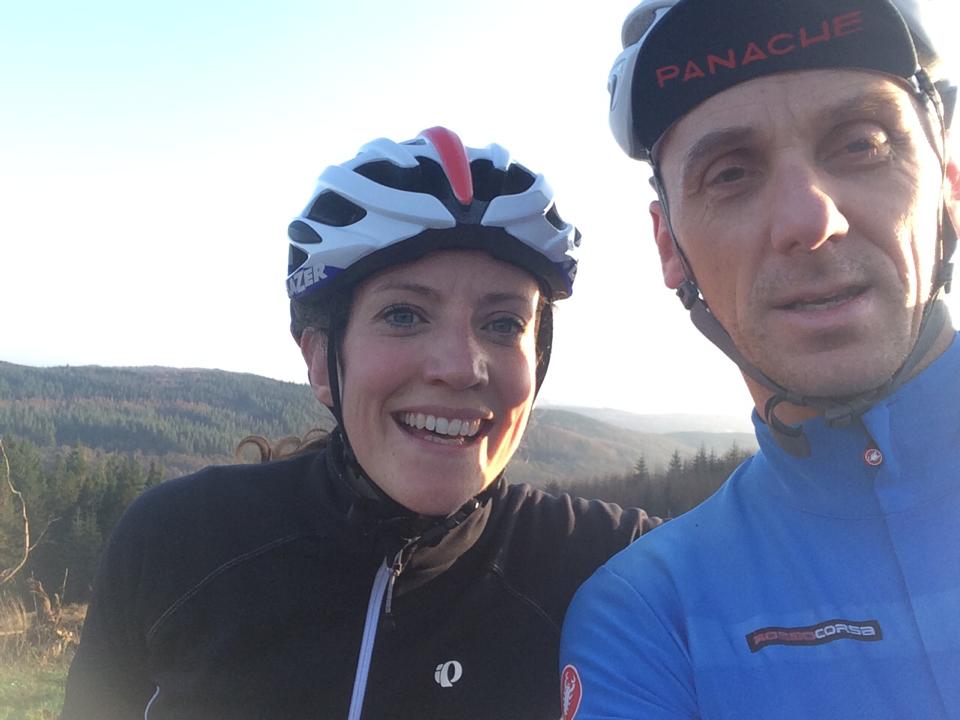 Funniest Customer Story- South Africa Botswana
Cycling alongside some of the world's most dangerous (and of course beautiful) animals is not often a laughing matter.  However, Skedaddler Victor Dvortsov certainly raised a few smiles when he sent us in his witty blog about our adventurous biking safari.
Don't worry though, you won't find bears in Botswana and our team of trusty guides on the ground are always on hand to provide you the best possible way to experience the magnificent 'Big 5'.
Guide Who Went That Extra Mile – Steve Woods
It's safe to say we've repaired our fair share of punctures over the years, but our most extreme maintenance tale has to go to our head honchos, who journeyed back to Chile this year for a unique adventure into the wild. With decades of cycling experience, a team of horse-riding gauchos as support and our head guide Steve on hand keeping things running smoothly, what could go wrong??
Only a bent wheel in one of the worlds most remote regions! Having dug his wheel into a sandpit whilst biking, our Creative Director Straws managed to bend his front wheel to an unnatural 90 degree angle…many miles from any form of bike shop that could help resolve such a situation. Cue our ever-resourceful Chief Guide Steve, who, armed with many years's experience and a trusty old tree log sourced from the Patagonian plains, managed to put Straws' mangled wheel back into ride-abale shape. Now that's what we call service!! Where there is a Steve, there really is a way…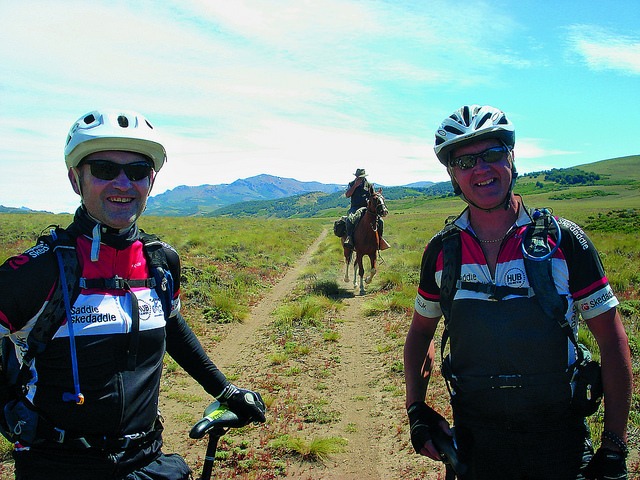 Best Pictures – Light Trapper Photography
A photo speaks a thousand words! Over the years we've been sent some fantastic images to help highlight the amazing memories and experiences on offer during our cycling holidays. In recent years we've been lucky enough to work with cycling photographer, Rob Sharpe, whose edgy, atmospheric snaps shed a whole new light on our road cycling tours.
This year, fuelled by sunset sangrias and tasty tapas, he headed off to Spain to discover some of the finest Andalucian routes around. Oh, and the vistas…well they speak for themselves…Click here to find out more.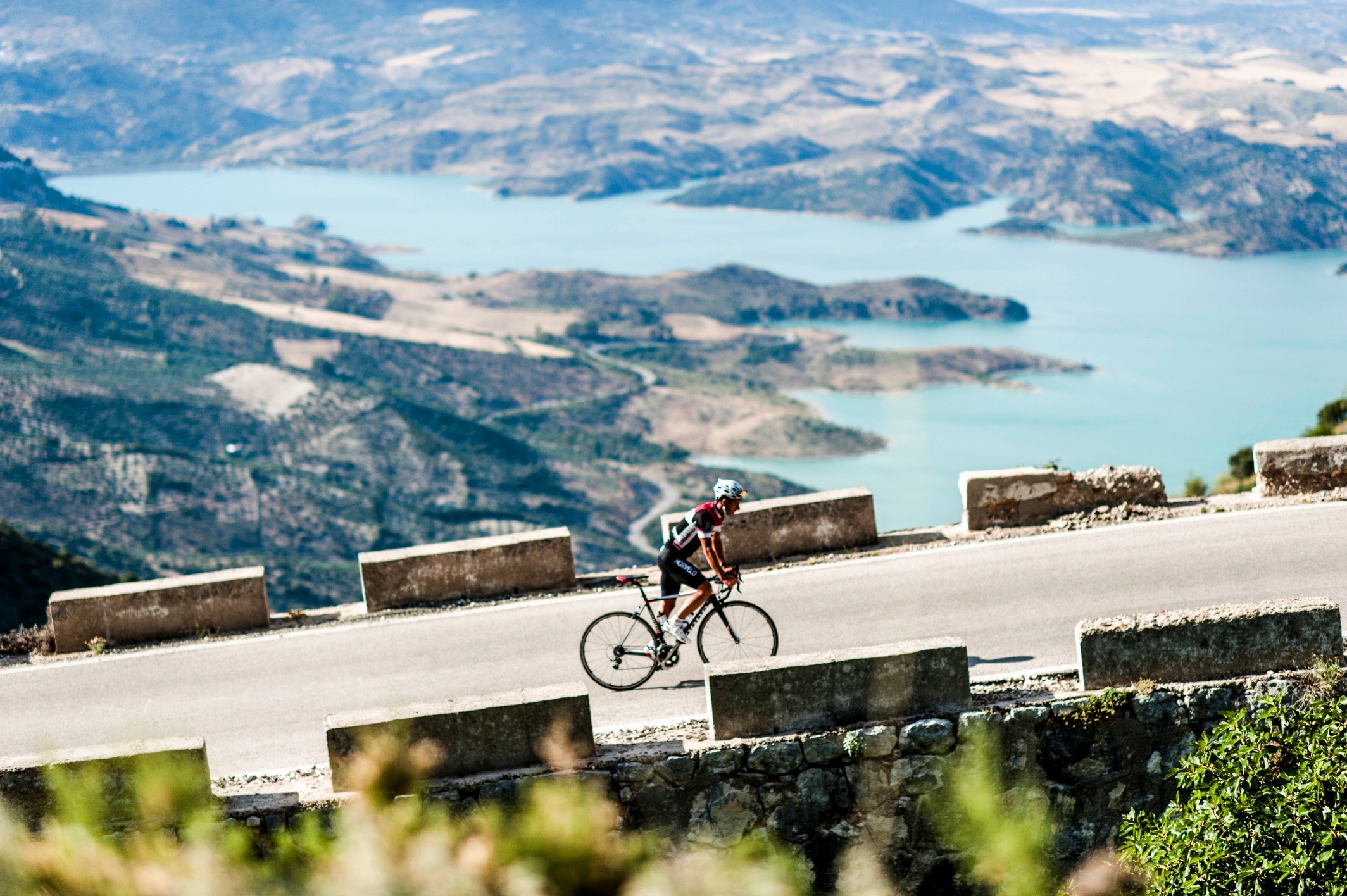 Top Trip to Tantalise the Tastebuds – Island Flavours
Move over MasterChef and the Great British Bake Off, we've a new culinary contender in town! We're a nation obsessed with food, and cycling certainly increases your need to fuel up on delicious local cuisine!
Having packed their bags for the sunny isle of Sardinia with hungry stomachs in tow, Pam and Tim Fogg were more than a little surprised by the incredible gastronomy of this traditional Italian island. Click here to read their article in full.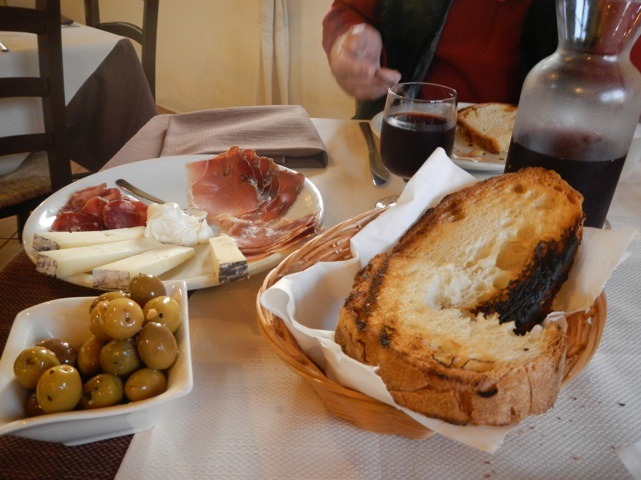 Skedaddle HQ's favourite blog – Nigel Ree's
Our Iconic Journeys have gone from strength to strength in recent years and offer one of the best ways to take a country in, in all its glory. As more of you take up the challenge, it only confirms our view that cycling really is the best way to explore your chosen destination.
Regular roadie Nigel Rees wowed us with his 'Qualities of a Guide' entry last year, after taking on St Malo to Nice, and his latest blog written after completing our Spanish sister trip, Del Norte al Sur, doesn't disappoint either! Could 2016 be the year you take on one of our iconic trips? Click here to find out what's in store if you decide to join us… 
10. Hellos and Goodbyes…
A lot can happen in a year, that's for sure! Alongside developing our new partnership with holiday providers, HF Holidays, we've seen a few familiar faces leave the office and new friends join us to help continue to bring you the very best cycling holidays possible.
This year we said a fond farewell to travel consultant and bowling demon James Rees, whilst at the same time welcoming new travel enthusiasts into the fold, including Marketing Manager Samantha Legget, Commercial Director Andrew Silver and our ever-witty Canadian Operations Coodinator, Brad Armitage.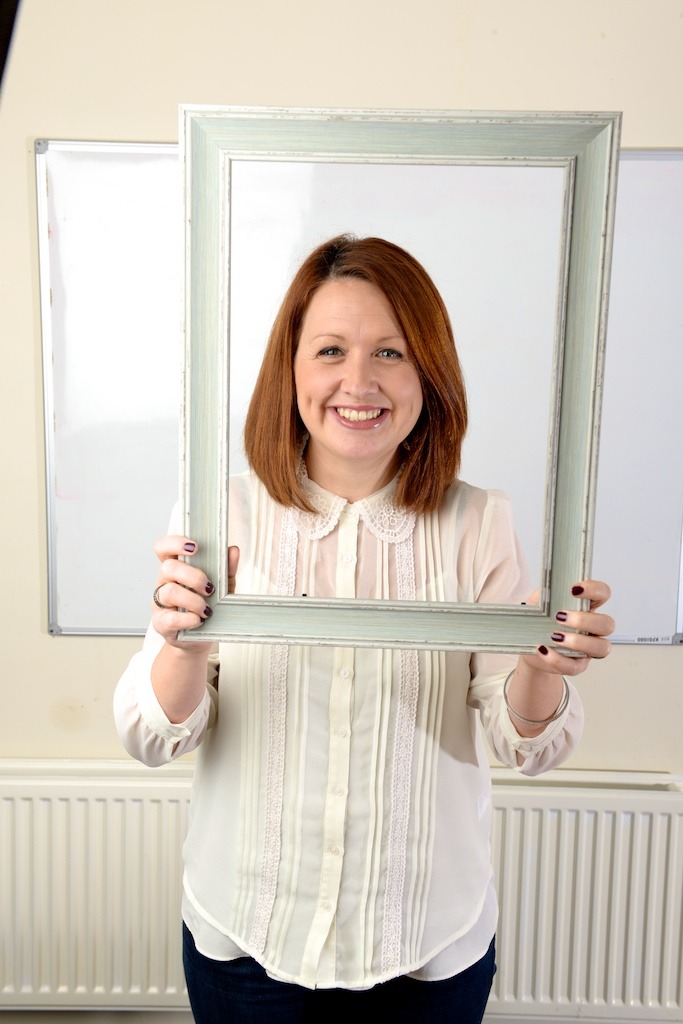 Time then to grab the prosecco and raise a glass to another year of top travels on two wheels! Keep your eyes peeled to see where our wheels take us in 2016…