Welcome to a natural wonderland blessed with tranquil lakes, ethereal gorges and unspoilt woodland – all making it an ideal destination for exploring by bike! Slovenia remains one of Europe's unspoilt gems, and this is what we love so much about it. To give you a feel of what you can expect from this destination, read what Stephen, our latest Customer Competition winner, had to say about his time cycling through this pint-sized nation…
'To celebrate my wife's birthday in April, four of us flew to Slovenia to try out a new self-guided tour from the capital, Ljubljana, westwards to the Mediterranean coast.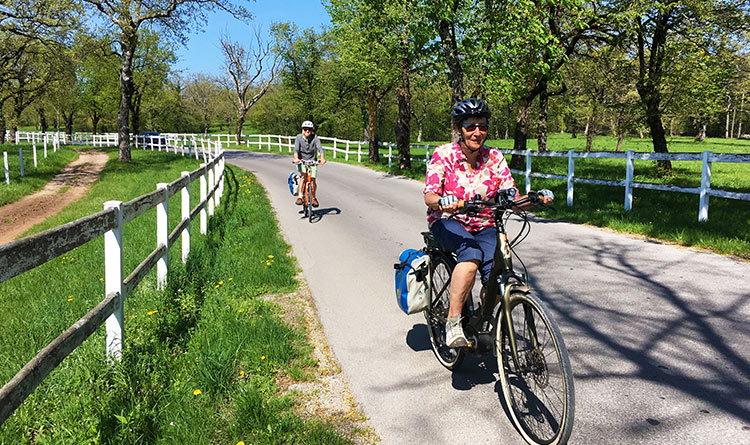 We had a great time cycling through beautiful countryside in lovely weather for the whole week. Local people told us that a long snowy winter had just departed and Spring had started in a rush. As we pedalled along, the lanes were lined with flowering fruit trees, wild flowers dotted grassy fields and nightingales sang in the hedgerows.
Ljubljana is a very attractive city with lots to see and do. We were glad to have booked a couple of days of sightseeing before we started cycling. A wooden bike propped outside a shop looked fun to ride around town but perhaps not all the way to the coast.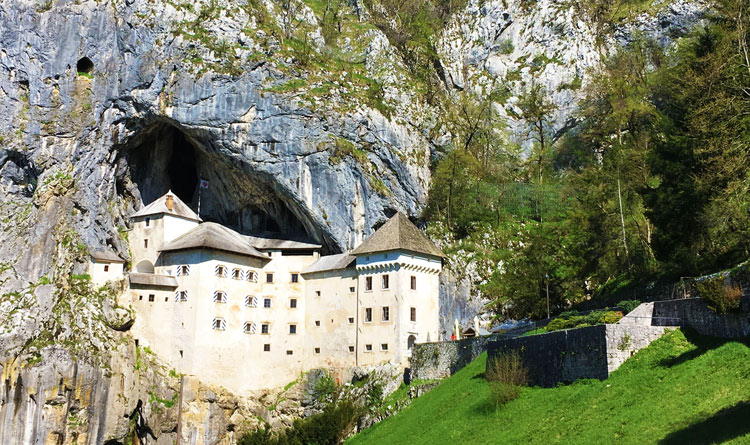 Although western Slovenia is quite hilly the route cleverly avoids most of them. One or twice it was worth a bit of out-of-the saddle climbing, or pushing, to visit hilltop villages and castles. Along the way, there were plenty of cafes and picnic stops for refreshing the legs.  Every night's accommodation was different and the best was in the wine growing Viparva valley which had an truly a bucolic outlook.
We crossed into Italy to reach the coast before taking an ingenious series of cycleways around a couple of towns and villages before crossing back into Slovenia for the final night in a posh seafront hotel in the stunning historic town of Piran.'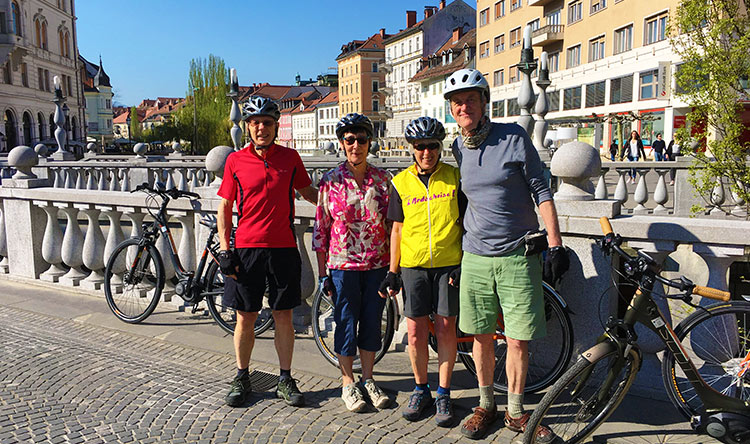 Feeling inspired? Stephen traveled from the capital city of Ljubljana down to the enchanting Adriatic Coast, and so can you! Learn more about our incredible self-guided journey through Slovenia.