Pride yourself on your holiday snaps? Have an inspiring story to share about the experiences encountered along the way? Or maybe you have created a video about your holiday? No matter how big or small, we want to hear from you and give you a chance to save on your next trip!
What we're looking for?
We welcome all entries, but for guidance, we're looking for something that gives a flavour of your cycling holiday with us. Make sure your entry gives a great impression, sums up the holiday and would inspire others to join us too. If you're sending us photos, don't forget to accompany them with a short testimonial, so we can share them appropriately. Time to get creative!
Need a little inspiration? Check out last year's winning entries.
What's the prize?
All entries* - Skedaddle headwear.
Monthly prize - £250 worth of Skedaddle vouchers.
End of year prize - An additional £1000 worth of Skedaddle vouchers.
All monthly prize winners will be entered into our final prize draw at the end of the year… for the overall winner, that's practically enough vouchers to treat yourself to a free Skedaddle holiday!
*Terms and conditions apply.
How to enter?
To enter our monthly competition simply email your entry to ana@skedaddle.com, using the subject: 2018 Customer Entry.
Terms and Conditions
1. All entries must be based on a Skedaddle cycling holiday and meet a minimum quality requirement to receive the free Skedaddle headwear. If we do not send you this item, we will contact you to explain why.
2. Every Skedaddler who sends us an entry that meets our competition requirements will receive 1 x free Skedaddle headwear. Monthly winners will also receive 1 x £250 voucher, redeemable on any Skedaddle holiday. You can also use this voucher in conjunction with other holiday vouchers and discounts. Our final annual winner will go on to receive an additional 1 x £1000 voucher, redeemable on any Skedaddle holiday.
3. By entering our competition, you agree to us using your entry (photos, words, videos) in future marketing materials, mainly, but not limited to, blogs, photo galleries, social media and press.
4. By entering our competition, you also agree to us editing where we see appropriate. This may include, but is not limited to: formatting blogs, cropping images/editing images and/or videos, as well as adding our own logo. All media that requires a credit (upon personal request) will be labelled as such.
5. A winner will be selected each month by our dedicated marketing team and notified via email within 28 days of the previous month ending. This will be announced both on our website and social media channels.
6. We are unable to use any content that contains footage or photos of cyclists, not adhering to our safety guidelines.
January - Sam Crooks - Sri Lanka - Backroads and Beaches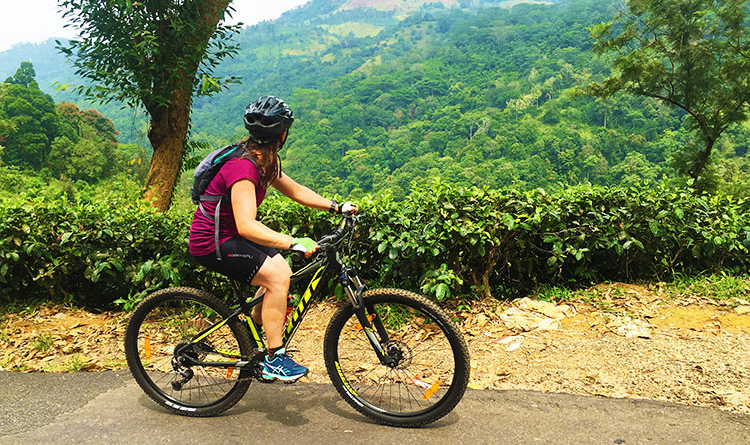 Located in the Indian Ocean, Sri Lanka is a diverse destination with an amazing range of experiences for such a small island. Read a story from Sam Crooks, who recently headed here with us, to give you a flavour of the trip.
February - Aileen Jamieson - Colombia - Emerald Mountains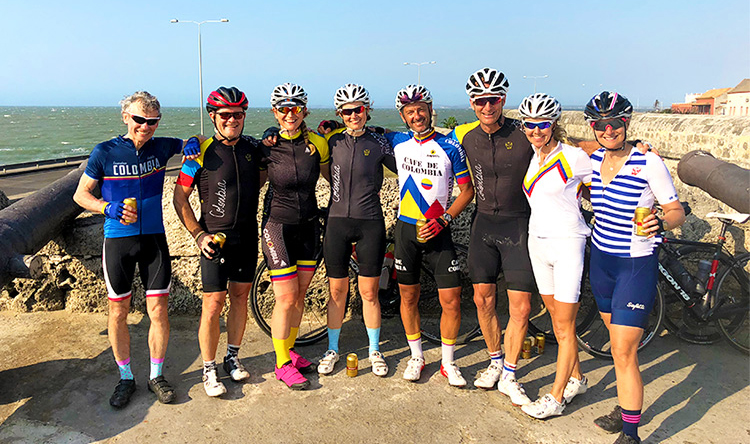 The great sense of achievement is especially sweet on our fantastic (but challenging) road cycling holiday in Colombia. Read Aileen's full story to get a real sense of what it's like to cycle in South America.
March - Randall Brophy and Pippa Bradbrook - Norway - Lofoten Islands
Check out our customer story from Randall Brophy and Pippa Bradbrook, who visited Norway with us, and prepare for immediate wanderlust!
April - Adam, Liz and Joseph Birchall - UK - Hadrian's Cycleway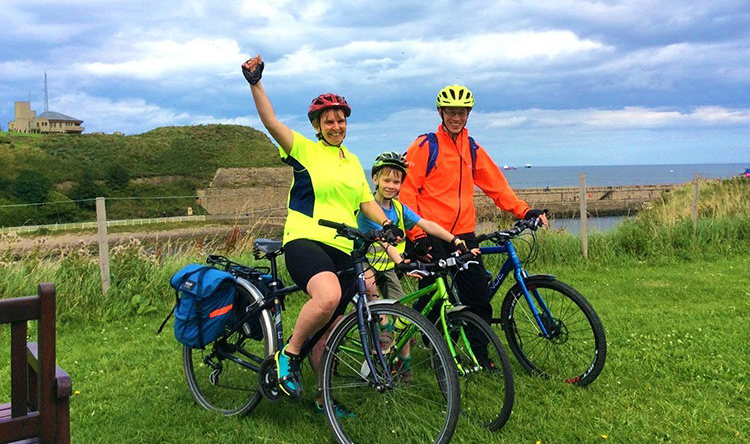 Read Adam's story to find out what it's like to travel with family along the northern boundary of the Roman Empire!
May - Stephen Olivant - Slovenia - Capital to Coast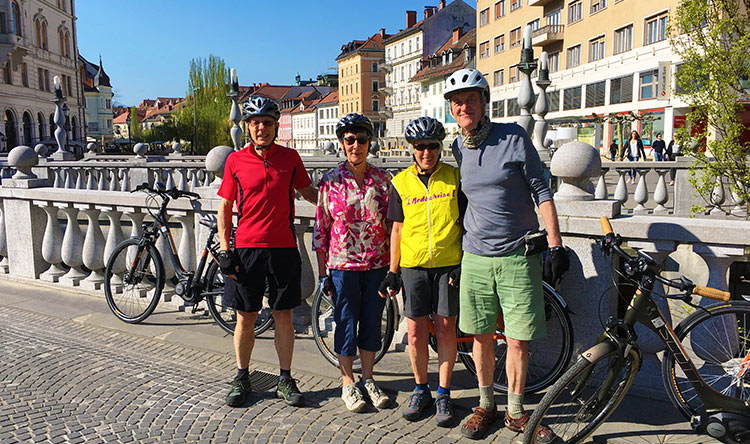 To give you a feel of what you can expect from this natural wonderland, read what Stephen had to say about his time cycling through this pint-sized nation!
June - Francis Brogden - Italy - Italian Alps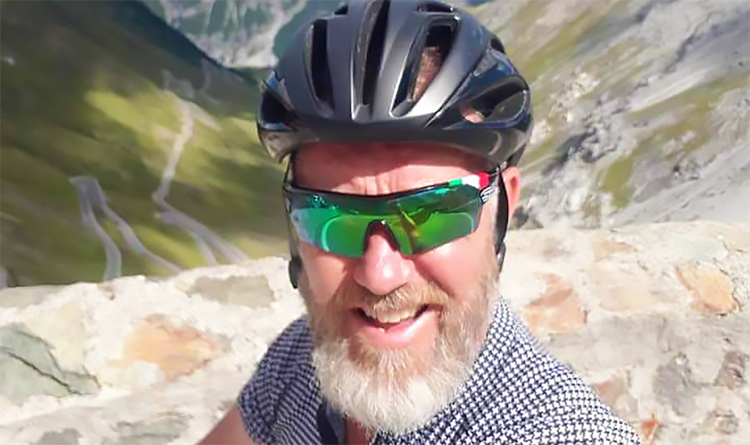 Check out Francis's story to find out more about what it's like to conquer the Italian giant and one of the most beautiful roads in the world - the mighty Stelvio Pass.
July - Graham Roberts - Peru - Andes, Amazon and Machu Picchu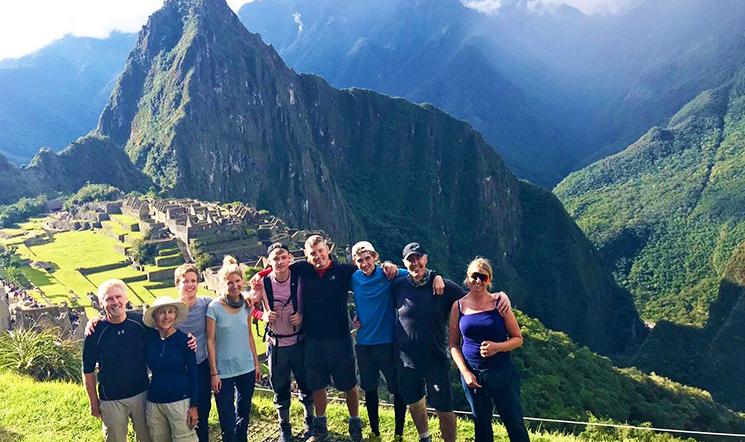 Pedallin' your way through sacred Inca ruins and getting a glimpse of the exotic wildlife of the Amazon rainforest may sound like an impossible dream. But for Graham Roberts and his son Tomos, those dreams became reality. Read their story!