UK - C2C - Coast to Coast - Supported Leisure Cycling Holiday
Holiday Highlights
UK's favourite long distance cycle route

Dramatic landscapes of the Lake District and Pennines

Cycle friendly route – cycle paths and quiet country lanes

Fully supported and awesome Skedaddle lunches

Bike friendly B&Bs offering mouthwatering breakfasts

Great sense of achievement, crossing the country, coast to coast
View Holiday Schedule
Day
Description
Distance
Ascent
Meals
1
Friday - Arrival in Newcastle
Non Cycling Day
2
Whitehaven to Threlkeld
37 Miles / 60 Kms. Approx.
1,100 Metres
B L
3
Threlkeld to Alston
42 Miles / 67 Kms. Approx.
1,300 Metres
B L
4
Alston to Parkhead
25 Miles / 40 Kms. Approx.
1100 Metres
B L
5
Parkhead to Tynemouth
38 Miles / 61 Kms. Approx.
400 Metres
B L
Meals: B = Breakfast L = Lunch D = Dinner | Please keep in mind the distances and ascent information provided are intended to be indicative and may vary from the actuals due to accommodation changes or when compared on different GPS devices and software
For more information download our trip notes
Holiday Information
The Coast to Coast by bike (C2C) is a 'must-do'
cycling holiday in the UK
! With its quiet country lanes, cycleways and paths it's a wonderful way to see the varied and beautiful landscapes of northern England, on the National Cycle Network route from the Irish Sea across to the North Sea.
After leaving the sea at Whitehaven, we head eastwards into the solitude and space of the Lake District, Cumbria and the North Pennines. This well paced cycling holiday ends 140 miles later as we cross the fabulous Millennium Bridge in Newcastle before reaching Tynemouth.
Newcastle is our chosen rendezvous point for cycling the Coast to Coast. With its excellent road, rail and air connections getting to Newcastle is easy. From Newcastle we transfer by minibus to our first night's accommodation near Keswick. After breakfast we make our way again by minibus to Whitehaven. Over the next few days our cycling takes us through Cumbria, across the rugged scenery of the North Pennines and along the River Tyne to Tynemouth.
Self-guided UK Coast to Coast cycling options (2, 3, 4 or 5 day) are also available.
Like any of our UK supported trips, The Coast to Coast cycle is also available as a private departure for groups of friends, colleagues, families or anyone else! If our standard dates don't work, you would like a slightly altered itinerary or you would prefer a private group trip please give us a call for a chat.
For more information download our trip notes
Holiday Feedback
What a fantastic trip...

What a fantastic trip you guys have put together for the C2C! Communication, planning, information before the ride was spot on, and that was before the ride even starts. No problems at all with meet-up, parking or transfer out to the 1st night. Can't fault the drinks, snacks or lunch. Plenty of variety with the food at every stop. I was quite amazed at the selection of salads, meats, cheeses, breads and of course cakes & biscuits. Something for everyone. Superb.


I'd like to save my biggest thanks to the guides, Dave & Dan. Personally, having an illness like MS, I was unsure whether I would complete every day, before I started. With everything the guys did, it meant I could focus 100% on efforts out on the road. Without their assistance, I may not have made it, it's as simple as that!


Most of the riders in the group made use of their skills at some point, whether it was mechanical or medical. They were worth their weight in gold, as far as i'm concerned. Best selling point for Supported Rides…


Sense of achievement (tick), great memories (tick), good company & support (tick).


Would I recommend it? In a heartbeat! We also had terrific weather, unlike anything you'd expect from the Lake District & Northumberland. Happy, happy!

Mark, Bedfordshire, UK

Outstanding on every level...

Our experience was quite frankly outstanding on every level! We had a few medical issues which were dealt with professionally and sensitively and on every level Dave and Dan are a credit to your organization. Nothing was too much trouble and the care we felt at a tricky and emotional time was perfectly handled. Thank you and we will be rebooking next year for another adventure…

Ann, Nottinghamshire, UK

We would definitely recommend Skedaddle!

My favourite day was day 2 from Thekeld to Alston. The cycling was scenic, not too hilly and a fantastic hotel at the end of the day. Our guide, who was excellent, kept us stocked up with water and snacks during the afternoon and a few encouraging words! He was brilliant. He was very knowledgeable about the areas we were going through, giving detailed information so the route was easy to follow and he picked beautiful places for coffee and lunch breaks. He brought us extra snacks one afternoon when he thought we may be flagging – he was right we were! Seeing the van up ahead was like a mirage at times and very welcome. He was also good company in the evenings and really made the trip memorable.


My favourite accommodation and hosts were at Alston – friendly without being intrusive. A beautiful room and great dinner. The dinner in the evening at Parkhead, lasagne, was excellent and greatly appreciated after a long day of climbing hills! Our tour leader did a fantastic job with the lunches – beautifully presented and different each day. I especially liked the tea stop set up in the rocks of a dry stone wall – a lovely touch. He told us about other Saddle Skedaddle trips without being pushy and we definitely want to do another holiday and hopefully will get him as our guide again – he is a real asset to your company. The member of office staff we dealt with was also very helpful and friendly.


We would definitely recommend Skedaddle – you were recommended to me by a fellow cyclist on a Spice cycling weekend and I am delighted we followed his advice to book with you. The support and thought that had gone into every element of the holiday added a bit of luxury to our C2C experience. We are already thinking about the Newcastle to Edinburgh trip – just trying to work out when we can fit it in!

Liz, Hertsfordshire

Every aspect of this holiday was superb

I was very impressed with a team member from the Saddle Skedaddle headquarters; she was always attentive to our needs in the pre-holiday buildup and had such excellent personal service. Everything about the holiday was superb, from the initial contact with Saddle Skedaddle through to the very end of the trip. It was fabulous to have timed stops where refreshments were served by our guides. They were always cheerful and encouraging and the refreshments were so welcome and delicious.

Jane, Bristol

As seen in the press...

Cycling the road less pedalled is one of the most beautiful and leisurely ways to explore Britain. If the thought of a gruelling Lands' End to John O'Groats ride makes your thighs ache, try a shorter but no less epic bike tour across the width of England instead. Saddle Skedaddle will transport your things, put you up in bike-friendly B&Bs and even pack your lunches.

The Independent (December 2015)

Excellent...

Les was the best guide that any group could've gotten. His detailed knowledge of the route made our navigation a breeze. Thanks again for the experience, Les!

Alex, London

Enjoyable, stress free and loads of fun...

The service was top notch throughout. The accommodation supplied excellent breakfasts even for vegetarians. The lunches and snacks supplied during our rides were top notch, in the evening we choose to eat at our accommodation and every night we had brilliant meals with a great choice.


Every day was a favourite day and a new experience thanks to our leader Wayne who told us what was coming (such as another hill) but in a nice way so we were not shaking in our boots!! Wayne was helpful at all times, he always accommodated our every needs. We are already looking for our next holiday…

Julie, Norwich

The holiday exceeded expectations.

The holiday exceeded expectations. We were very fortunate with superb weather on all four days. Day 2 was probably the favourite because of variety of scenery and attractive villages for the two stops. Our tour leader was very professional with an ideal personality for the role – a great ambassador for the company and I would hope to enjoy his company on a future holiday.

John, Newark

We enjoyed every minute and had no worries!

We were worried at first as to what we had let ourselves in for as this was our first cycling holiday. We enjoyed every minute and had no worries! The attention to detail is second to none and we were very sad when it came to an end. The refreshments and lunch were excellent, we always had a good choice and never went hungry. Our tour leader would take care to go over the route and point out places that we should take care and places were we could take a wrong turn, and most importantly the tea and lunch stops. It was so appreciated on the afternoon of the 2nd day we had a big climb and our guide come along the road, just at the right time to re fill the water bottles and supply some much need jelly babies. He look after us very well and ensured everything ran smoothly. We both had a very good time and look forward to our next holiday with you.

Clair, Hertsfordshire

Above and beyond...

We had considered booking a self guided trip but it was well worth spending a little bit more to do the supported trip. Not having to worry about carrying food and drink, having regular meet ups with Wayne to make sure we were going the right way, and of course the option of hopping on the bus when it all got a bit too much!


Wayne was a cheerful presence whenever we needed him, put together some great lunches, and went above and beyond. All 4 days were so different that it's hard to pick a favourite. Day 1 was good getting to know our fellow cyclists, and it was definitely a great moment reaching the finish line on the final day, but there was amazing scenery on all four days.

Catherine, Angus

There wasn't a day I didn't enjoy!

Fantastic experience for me, Great group of people, well organised, Good B & B's, Great food from the Skedaddle guide, Can't wait to go again!

Deborah, West Yorkshire

One of the best holidays ever...

We are already planning our next trip with you! Exceptional service from John. He is a lovely unassuming person and very professional. Friendly without being in your face and very perceptive. Your Customer Service is exceptional and faultless all round.

Susan, North Yorkshire

Nothing was too much trouble...

The guides really laid on an amazing spread of food for lunch and the snacks were great! Thanks so much to Peter who repaired three punctures for me in the last hour of the ride and kept smiling and chatting throughout.

Maria, Hertfordshire

Lovely guests and guides

I would just like to say that all of the clients you bring to us at The Horse & Farrier have been lovely, your guides are equally as nice and everyone seems to have fun. Your guides look after everyone superbly and treat my pub with great respect.

Julie Harrison - Owner of The Horse and Farrier Inn, Threlkeld

An amazing four days...

Thank you for an amazing four days cycling on your coast to coast road bike trip. The guides, John and Les, really looked after us and provided us with lovely lunches and welcome tea stops. The accommodation booked was all well organised and Alston House was a firm favourite with us all. I have recommended your company to our friends and we are already considering options for our next holiday with you!

Alison, Staffordshire

Wonderful...

It was wonderful to be in such safe hands, and to be guided seemlessly through the maze of roads, lanes and cycle paths.


There was such a high standard of catering along the way which was great!

Helen, Suffolk

Fantastic service...

The leaders were knowledgeable, helpful, professional and friendly. They also laid on great lunches! Each day had its attractions in terms of scenery, conditions and challenges.

Ian, Edinburgh

Enjoyed every minute!

I enjoyed every minute of it, including the painful uphill bits! The trip was so well organised, giving us confidence in the knowledge that we could relax and concentrate on the cycling and socialising and not worry about any of the less fun bits.

Sue, Derbyshire

Fantastic Coast to Coast holiday

This was a fantastic holiday, superb route, excellent guides and a group of people that bonded really well. It was a memorable and enjoyable experience – thank you.

Desmond, Belfast

Highly recommend!

I wouldn't hesitate to recommend Skedaddle to my friends, and I'd definitely do it again!

Adrian, Nottingham

Value for money!

The team were great, charming at all times, nothing was too much trouble! The holiday was value for money – a perfect blend of proper cycling and quality accommodation.

Raymond, Hampshire

Amazing!

It was four days of cycling through beautiful countryside, great climbs, great views and an amazing bunch of people!


I would definitely join another Skedaddle holiday!

Karen, Isle of Man

Excellent guides!

I could hardly believe how nice the the three tour guides were. Excellent wouldn't do it justice. They propbably need a pay increase!


Dervla and Oss were wonderful. Such people are hard to find I imagine. Please let them know how much I appreciated their kindness and professionalism.

Diane, Australia

Good value...

I thought our guide, Alan, was great. He gave a briefing at each stage without too many details for us to remember thus making it confusing. He's a knowledgeable guy with an ear for anyones questions.


Each time I have been with Skedaddle the service has been detailed, prompt and if I have ever needed to speak to them either in person or over the phone they are always more than accommodating.


Represents very good value I think. I wouldn't have liked to carry my luggage with me every day. It freed you up to carry a light pack and enjoy the cycling. Lunch prepared for your arrival every day, and after a hard mornings cycling, this is priceless.

Craig, Newcastle upon Tyne
All email marketing communications from Skedaddle will come with the option to unsubscribe and you can also manage your subscription preferences by logging in to the My Account area of our website.
Give us a call on:
+44 (0)191 265 1110
Drop us an email on:
Holiday Summary
Duration:

5 days

Prices From:

£560
Optional
£90

Bike Hire:

£90
£150

Electric Bike Hire:

£150
£160

Single Room:

£160
£5

Sustrans Donation:

£5
Holiday Details
Place to place

4 nights B & B – twin share basis

Breakfast and lunch provided

4 days biking

Vehicle support & transfer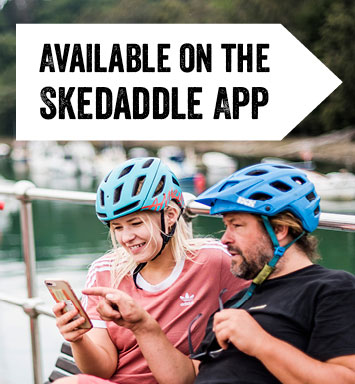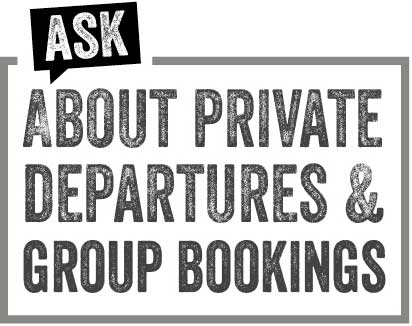 You may also like...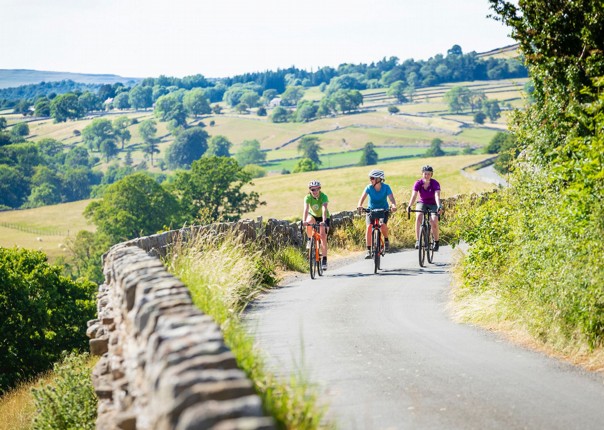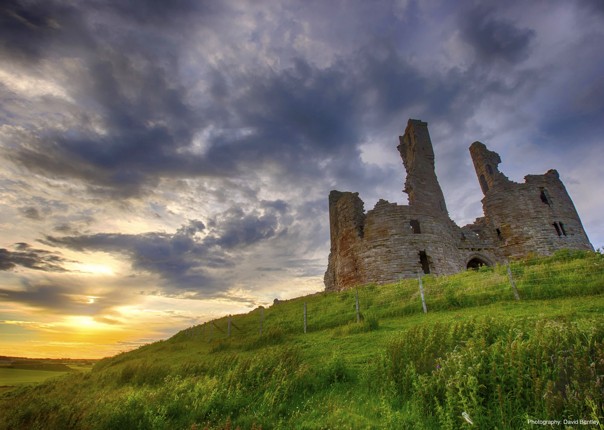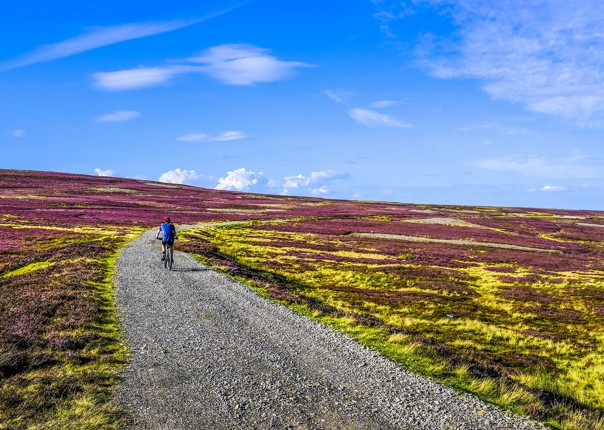 Skedaddle News, Views and Holiday Stories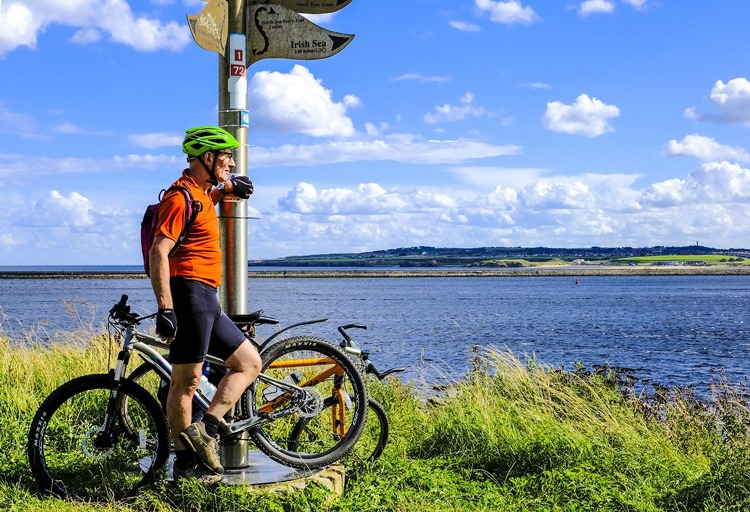 The post Our official guide to the UK's Coast to Coast ride appeared first on Skedaddle Blog.
Last Updated: 22/07/2020