Our Pedallin'
Promise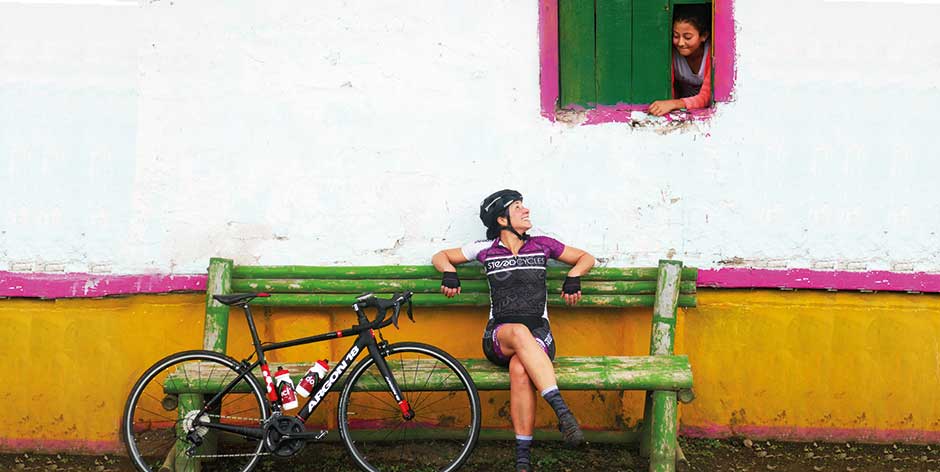 You can book with confidence
As a responsible tour operator, we work in partnership with two organisations to help protect you and your booking. Our membership of The Association of Bonded Travel Organisers Trust (ABTOT) provides financial protection to our customers should we not be able to provide your trip due to insolvency. We are also members of ABTA, the UK's travel trade organisation, who provide a code of conduct and are able to help should you not be happy with elements of our service.
We're also often featured in the press with the likes of the Guardian and The Telegraph regularly endorsing our cycling holidays in their travel round ups and holiday reviews. But of course, the biggest indicator that our holidays offer you the best experience, is our customers. With 96% saying they would return for more, we're fairly confident our holidays hit the right marks and will inspire and impress you too.

You can rest assured we know our bikes
We're a peloton of cycling professionals who are passionate about pedallin' and equipped with many years of cycling holiday experience. Our team of experts include fully qualified guides, and experienced local partners on the ground, both of which will make sure you have the very best time possible whilst on holiday. Alongside this, our office staff are also keen cyclists too and here to help guide you through the cycling holiday essentials - whether you're keen to understand the best trip to suit your fitness level, or are after advice on flying with your bike.
For those eager to hire bikes from us, they're available on most holidays as a supplementary cost. In many of our destinations we have a stock of bikes that are suitable for your particular style of trip, whether that be road cycling, mountain biking, leisure cycling, or family cycling. Within our range of holidays there are bikes suitable for children above the age of 1 - from tag-alongs to child seats and even trailers for little ones not yet able to ride. For those after extra support, we also have a growing number of electric bikes available on selected tours.

We'll always make you feel personally welcomed
We're a caring and passionate community built on enthusiasm, encouragement and having fun! A family feel is key at Skedaddle and we want you to feel like you are an essential part of this peloton too. That's why we'll be sure to take care of you at every stage of your holiday experience. No matter what the question, our friendly office team are on hand to ensure you have all the support you need before and after your cycling holiday. You can also expect a quick phone call prior to departure to make sure you're all set for your tour!
Whilst flights aren't included in the price of our holidays, our team can provide you with advice on relevant train, flights and general travel arrangements that tie into our holidays (please note estimated flight costs from the UK are also provided for each overseas trip).

We want everyone to join in the fun
You name it, we have it! Whether it's a group adventure or travelling at your own pace, at Skedaddle we've a diverse range of cycling tours aimed at offering everyone the flexibility they need to find their perfect cycling holiday. Choose by type of cycling then narrow down your options further by selecting how you want to experience this holiday.
As our holidays revolve around pedal power, you'll also need to choose your holiday by grade, each holiday has been specifically graded to reflect the daily distance, amount of hills and type of terrain you'll be tackling so this is a great way to find a holiday that matches your fitness and cycling ability. Ultimately, everyone's different but everyone pedals!

We support responsible travel
We understand that to travel is a privilege and must be done sustainably. That's why each tour in our range has been carefully crafted to ensure it benefits the local people and places you visit, and why we choose to travel by bike and in small groups to help minimise the disruption to local communities. Find out more about our approach to responsible travel here.
Alongside ensuring our holidays operate in a sustainable, positive way, we are also proud sponsors of UK-based charity, Sustrans. For every mile cycled along the National Cycle Network during one of our holidays, we donate 5p to Sustrans. Since introducing these initiatives in 2010 we have raised over £22,000 which goes toward maintaining essential cycle infrastructure in the UK.

this was the first time I have placed our holiday plans in the hands of others, it was remarkable! Everything about Skedaddle is first-rate.
Brian, Azure Ocean Ride