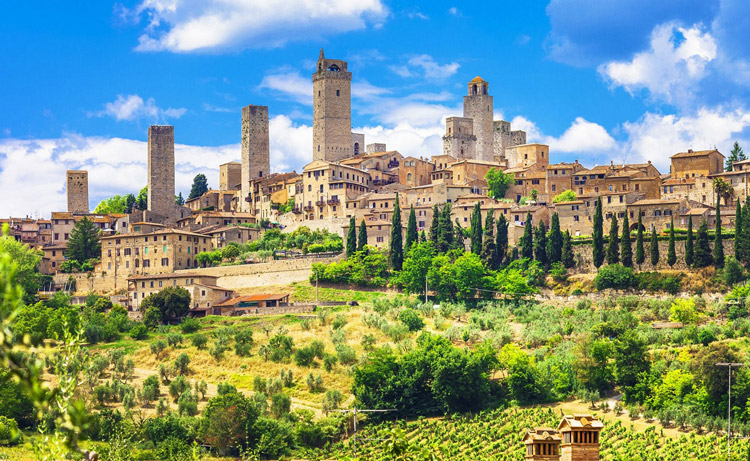 New to Skedaddle, Angela and Jeremy Adams, recently headed on our Giro della Toscana self-guided road cycling holiday in Tuscany. It's a journey that explores one of the country's premier destinations with classic Italian landscapes, rolling hills and medieval hilltop towns along the way…
'We have just returned from our first Skedaddle holiday – a self-guided tour of Tuscany. We chose a self-guided holiday as this enabled us to choose our own dates for the trip and to explore at our own pace, whilst also benefiting from the support of Saddle Skedaddle.
Everything about this holiday was magic!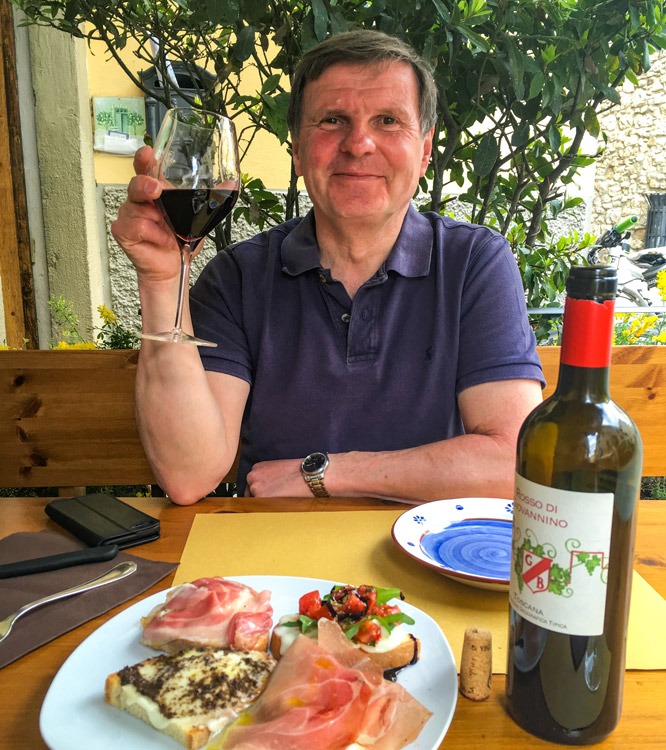 First, we were met by Guilio at Pisa airport and taken to our first hotel nearby Casciana Terme. This worked like a dream and we were given a warm welcome by the hotel owner before we walked round the corner to the prize-winning Gelateria for our first ice-cream (of many on this trip!).
Then, like magic, Daniele arrived to set up our hire bikes for us and give us route sheets and maps. He made sure we had everything we needed before leaving us to enjoy our six day road cycling tour.
Thereafter, Skedaddle worked their magic for us each day, whisking our luggage from place to place, while we enjoyed riding independently through the fantastic countryside.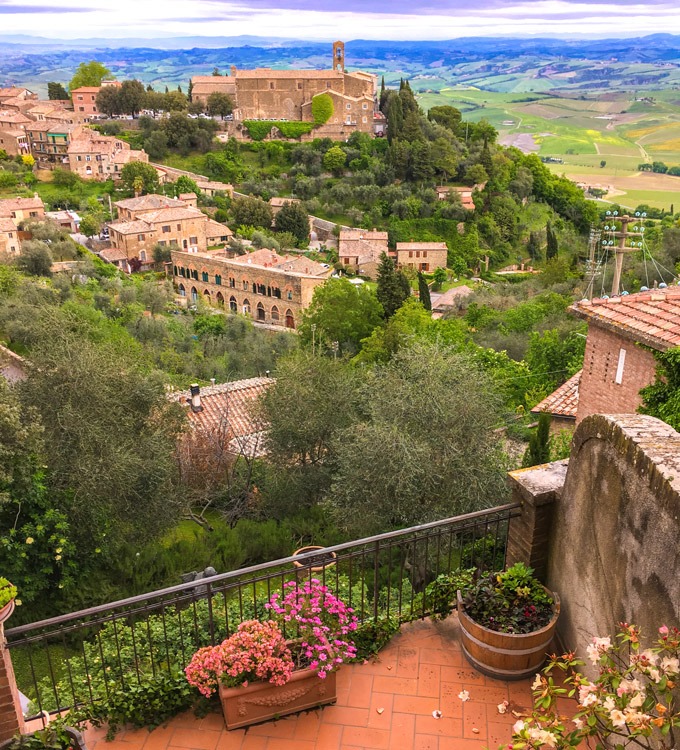 The welcome we received at each hotel or bed and breakfast was amazing: all the accommodation was of a high standard and it was clear that Saddle Skedaddle had established a good rapport with their contacts in each hotel. The system worked like magic and we received wonderful hospitality everywhere.
Our favourite stay was in Radda in Chianti where we stayed in a wine bar (well, in a room above the wine bar to be exact) and were welcomed as part of the family. We had a delicious lunch and dinner there and especially enjoyed sampling the local wine.
In Montalcino, the view from our room was quite stunning: it was also very windy while we were there so when we opened the window it literally took our breath away! We were nearly blown across the room!
Beautiful villages, stunning scenery, delicious food and wine, friendly people and glorious cycling routes – and a holiday company that had planned the tour for us, working its magic to ensure all ran smoothly – what more could we have wished for… except for perhaps another week?!'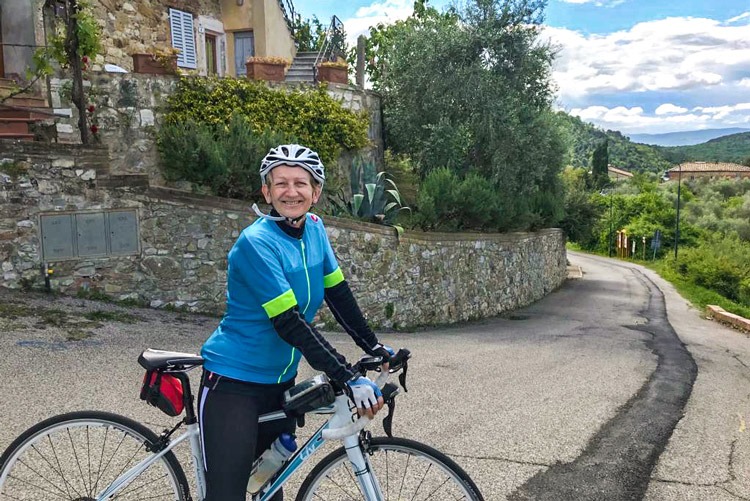 Feeling inspired? Find out more about our Giro della Toscana self-guided holiday or join a guided version of this trip which you can check out here.
Find out more about our Giro della Toscana tour here!
After the trip, we caught up with Angela and Jeremy to find out a little bit more about our competition winners…
1. What do you love about cycling?
There's four main things – the freedom you feel when on a bike, it's a way of exploring new places, the challenges along the way and of course the cafe stops en route!
2. What's your favourite cycling memory?
Climbing Mont Ventoux is a personal highlight.
3. What do you like most about Skedaddle?
The excellent organisation, great routes, friendly staff… everything in fact!
4. Where to next?
We're not too sure just yet, but another Skedaddle holiday is definitely high on the list.