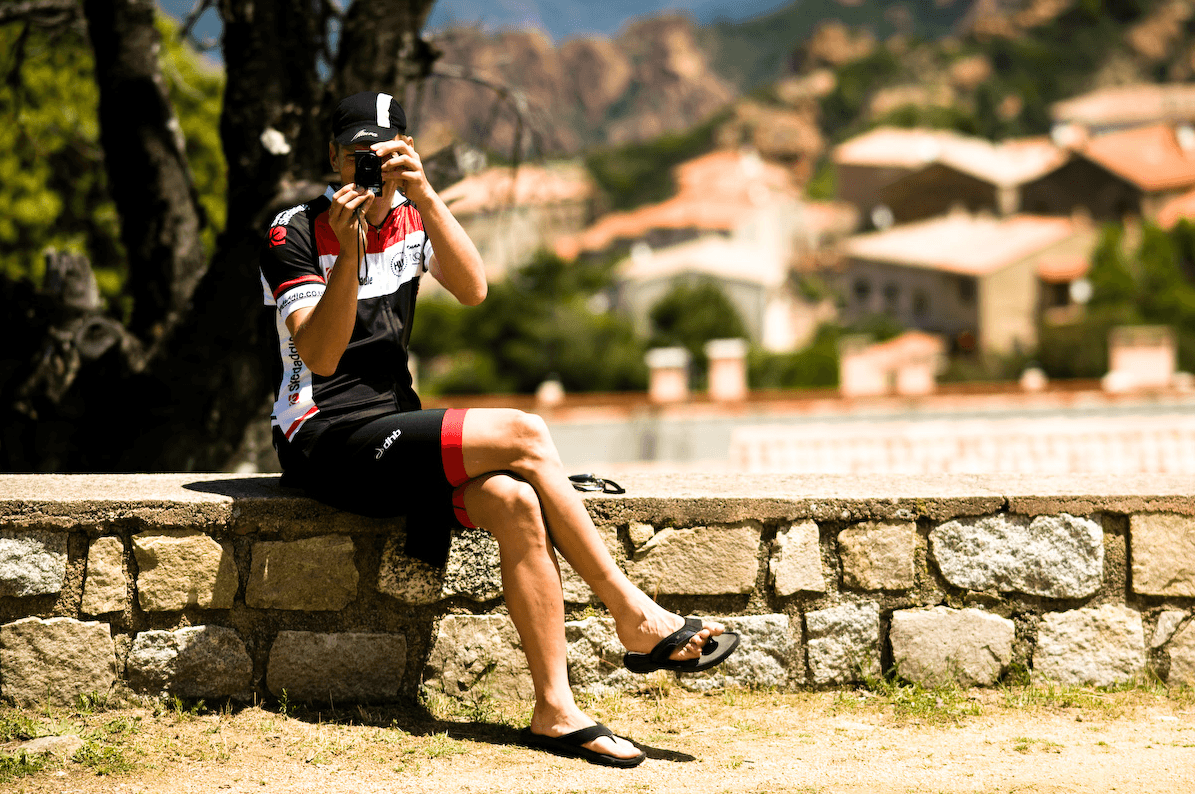 Got a GoPro and looking for some advice to get you started? Look no further! We caught up with our film editor Olly Townsend to get the best technical advice on your exciting GoPro toy. Here's the second instalment of his video recording master class…
Now you've got the basics of your kit sorted out, the next thing to consider is your workflow. This simply means thinking about what order to do things in and making sure you've done all the background prep before heading out of the door to start filming.
Battery storage. Make sure you charge and store your batteries in-line with the manufacturer's recommendations. This generally means storing the batteries partly discharged until right before you need them (then fully charging them), keeping the batteries somewhere warm/dry and transporting them carefully to avoid damaging them. Keeping batteries warm whilst filming will help extend their life too – even something as simple as keeping spare batteries in your packet (wrapped in a small piece of bubble wrap) can make a difference to how much life you can get out of them.
Software and firmware updates. Manufacturers regularly release updates for their equipment or their apps. These updates often bring with them improvements to functionality and may include bug fixes. Generally it's worth waiting a few days after the update is released (in case any additional bugs are discovered on launch day), but keeping your equipment up to date will help you get the best out of it.
Formatting your SD cards. It's good practice to format your SD card every time you start a new day's filming – that way the card is re-set to factory standards and this will reduce the chance of it becoming corrupted. Obviously though this removes all the footage you have previously recorded onto your card, which means you need to have everything backed up.
Backups. Before you shoot your first footage, you need to think about what you are going to do with the footage when you get home. Video footage (particularly high resolution footage) is very memory intensive and will soon fill up your hard drive if you're not careful! It's worth considering buying a dedicated external hard drive (with as high a capacity as you can afford), which you can then use to store your footage on.
In an ideal world, you copy the footage from your SD card onto your external hard drive at the end of each day's filming and you keep this footage as your library. Then when you start editing, you make a copy of the footage for you to actually work on. That way, your original footage is still intact and can be accessed again in the future if you ever need it. The downside of this workflow is that you will likely need double the storage capacity. Luckily the price of high quality external hard drives seems to be constantly falling.
There are a number of good bits of free software that you can use for editing film. If you're a PC user then Windows Movie Maker is a good place to start. For Mac users, iMovie comes free with Mac laptops and desktops. There are vast numbers of free on-line tutorials available to teach you how to get the best out of your editing software. For more advanced users, Adobe Premier Pro (PC/Mac) or Final Cut Pro X (Mac) are two of the most well known editing packages.
A note on the footage…
Now that you've got your equipment sorted out and you've given some thought to your workflow, the next thing to consider is your footage.
Most current action cameras can shoot footage with different shapes (square/rectangular/super widescreen) and different quality levels (standard definition/SD, high definition/HD, ultra-high definition/UHD/4K). You need to think about what settings to use on your camera, to make sure your final footage matches the quality level that you need/want.
If you are planning on using a couple of different cameras to capture your footage, it's worth standardising your settings across all of them, so that the footage can be more easily edited together afterwards.
Footage size. Most action cameras can shoot a range of different shapes, so it's worth thinking about what the final use will be for your footage and shooting appropriately. Most films tend to be viewed (and therefore shot) in landscape mode (long and thin, widthways across the screen). Cinema films are generally shot in widescreen (where the width to height "aspect ratio" is somewhere between 16:9 and 2.4:1).
Examples of different aspect ratios:
Skedaddle films are generally edited to a 16:9 format, as this gives a high-quality cinematic look/feel to the finished film. See our RAID Dolomiti film below for an example of how this would look…
Raid Dolomiti from Saddle Skedaddle on Vimeo.
Footage quality. As well as choosing the shape of your film footage, you can choose from a variety of film qualities. Normally the final use of your film (web/TV/Cinema etc) will help to determine what quality to shoot at. Most action cameras can shoot footage capable of being blown up to cinema size, but this is incredibly memory-hungry and will result in you filling up your memory cards and hard drives really fast.
If you shoot footage of lower quality (for example 720p/SD or less) then it's likely the footage will be pixelated when viewed on anything larger than a mobile phone screen.
The main benefit of shooting in UHD/4K is that you can crop the finished footage so that you only use a certain portion of what you recorded – this allows you to potentially remove from the shot something that was distracting/intruding. The other benefit of UHD/4K is that with the right TV/computer monitor/projector, the finished footage can look incredible.
Most Skedaddle films are shot and edited in 1080p/HD format – this gives a good balance between being high quality, but not too memory intensive.
Frame rate. Frame rate is the amount of still images that your camera captures per second whilst recording video (which is actually made up of a sequence of still images). Professional filmmakers will use a variety of different frame rates depending on what "look" they want their final film to have and what the content of the film is. For the most cinematic look to your footage, I would recommend that you use 24 frames per second (FPS) as your default setting. 
If you are shooting something very fast moving/dramatic, then you could use a much higher frame rate (as high as the camera will allow), which is then slowed down to 24 FPS during the editing process.
Skedaddle films are normally shot and edited in 24 FPS.
 With your kit fully understood and the essential components explained, you're now well on the way to becoming a fully fledged videographer. All that's left is to put your new skills to the test in the great outdoors.