Your ultimate guide to our two major styles of riding is here! Figuring out what to choose has never been easier…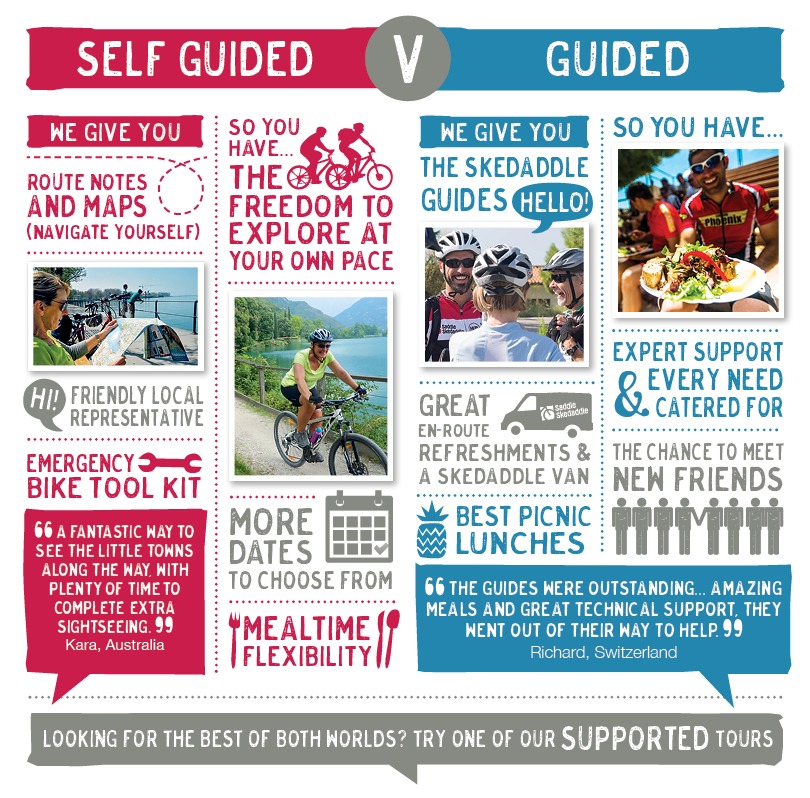 Why not go Supported on a UK trip?
 All of our supported UK tours are found on well-signposted routes and offer the usual Saddle Skedaddle group service, plus the chance to cycle at your own pace, navigating yourself with a map, rather than being led by a guide. We provide support either with a Tour Leader in a vehicle (van-supported) or on a bike (bike-supported), offering the chance to explore some fantastic UK locations.