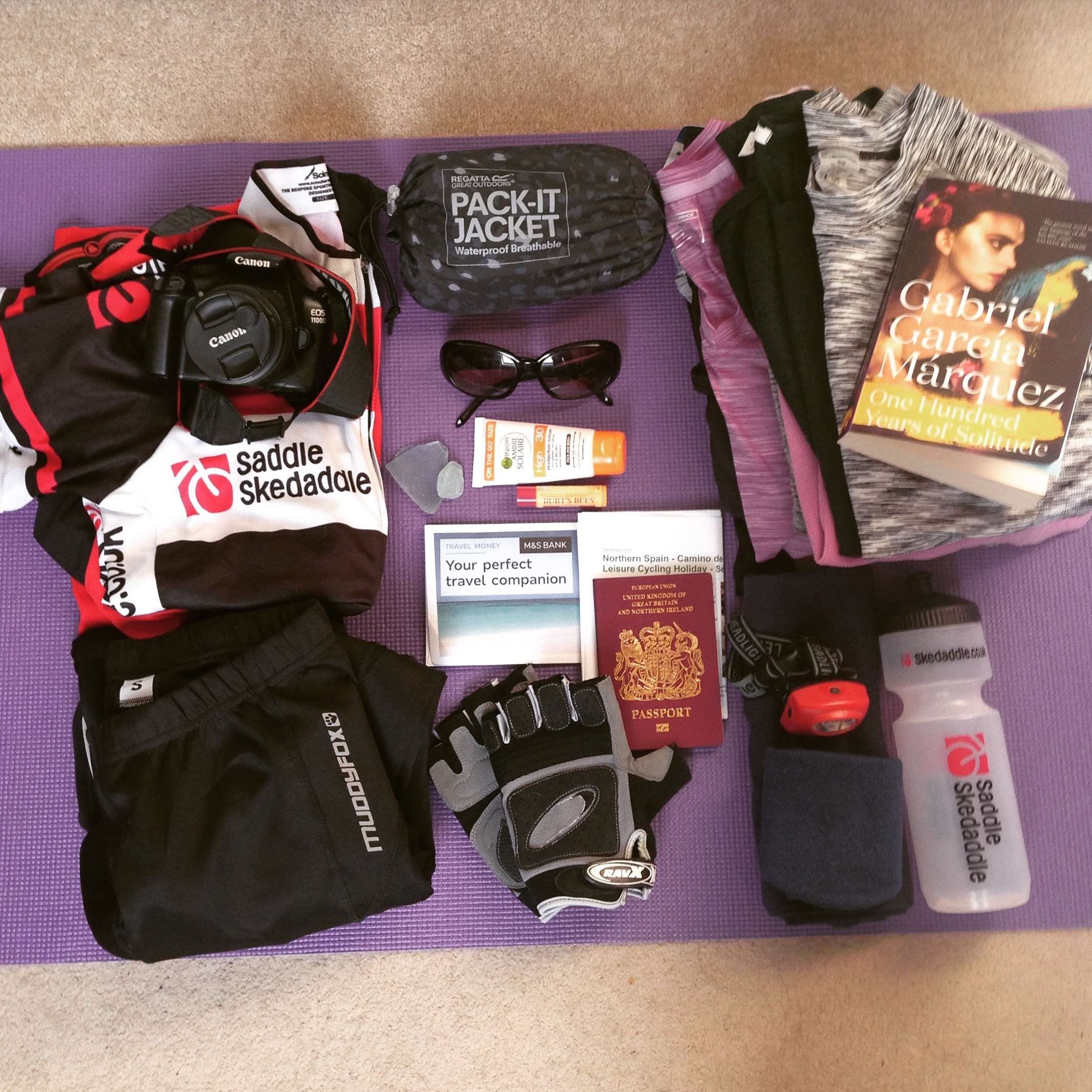 Wanting to avoid the sense of unease as you creep further towards the check-in counter at the airport? We've all been there, that unpleasant thought where you foresee your luggage weighing in over your allocated amount (damn it, I KNEW I shouldn't have packed the kitchen sink…)
Whilst jetting off on your travels is the stuff of dreams, lets face it, the pre-planning can often be more of a nightmare! So, for those who struggle to know what to pack for their impending adventure, fear not, we've got it covered!
Having been exploring the globe for many years now, we'd like to think we've got the whole packing thing down to a fine art. Time then to banish those blues and get excited for your next cycling holiday – there'll be no extra baggage when we're done!
What to pack…
The Admin Essentials
Passport
Travel documents
Money
The Cycling Kit
Windproof / Windproof / Gortex jacket
Fleece Jacket/ jumper
Cycling Top / Vest / T-Shirts
Padded cycling shorts/ leggings
Suitable cycling footwear, lightweight walking boots are very versatile.
Water bottle
Cycling gloves
Backpack
Sunglasses
The Extras
Swimming Costume
Casual ware for evenings
Sandals
Sun cream
Lip balm
Torch
Travel plug
Travel pillow
Fun Items
Playing cards
Earphones
Go pro
Camera
Phrase book
Book/ magazines
This is just an overview of the items you should consider to pack. Please refer to your destination specific pre-departure document for more detailed information, which we'll send you before you head off on your travels!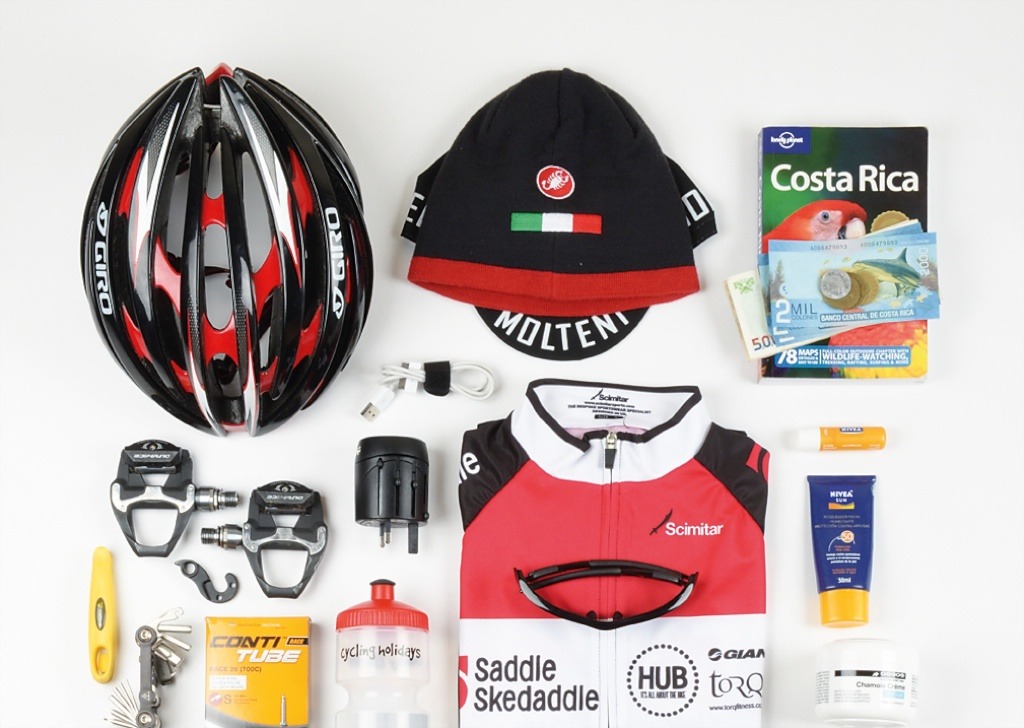 A roadies packing kit (don't forget that chamois…)

Top packing hacks…
Make use of spare space
Larger items take up lots of room, but take a closer look and you'll be able to find spare spots within these to squeeze more of your valuables. Your shoes and water bottle are a great place to start, try stuffing with smaller items, such as jewellery or socks.
Perfect the art of folding
Folding and rolling are an amazing way to save space. This requires a little extra time, but is well worth the effort!
Be ruthless
Most will over pack when going away to avoid any trouble whilst away! Try packing your suitcase, then unpacking and reducing your items, with less bits to dig through when you're away, you'll find your whole experience a lot less stressful.
Now, over to you folks. Good luck and enjoy your travels!