Here are seven common stages Skedaddlers go through before, during and after being away on a guided cycling holiday with us…
Stage 1: Decision making
Peruse the Skedaddle website like a kid in a sweet-shop. So many places to ride your bike and every picture is filled with sunshine and smiling cyclists. Do you go for the hills and delicious foods of Tuscany? The historic roads of France, touched by the wheels of professional cyclists? Is it the relaxed vibes of Spain and plates of tapa that attract you or do you want to challenge yourself on the big mountains of the Alps, Pyrenees or even Colombia?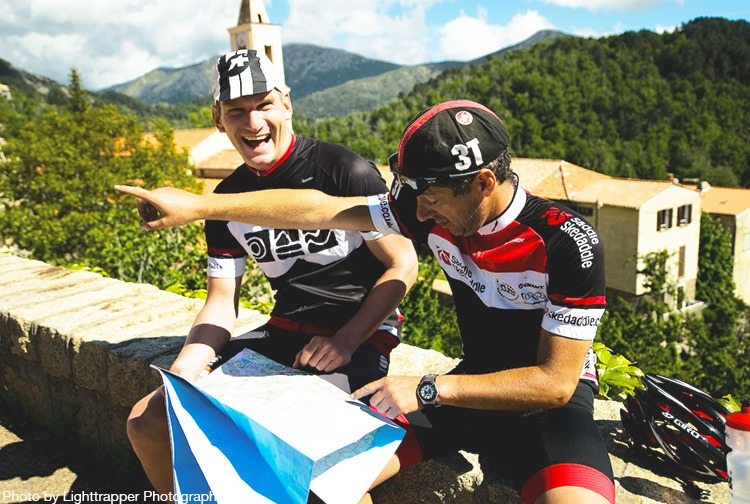 One destination catches at you more than the others, your imagination is sparked. In your mind you are already flying along on your bike, sun on your face and wind at your back. Shake yourself from your daydream and phone the Skedaddle office for a chat.
Stage 2: Anticipation
Your holiday is booked, you have sorted the logistics of how you are getting to the arrival point and whether you are taking your own bike or hiring a Skedaddle trusty steed. Now is the time to iron out your last minute concerns 'how big are the hills? Do I have the right gears? How should I pack my bike bag? Will I be the oldest? Am I fit enough?', the patient Skedaddle staff answer all your questions assuring you that these are questions they hear from most people on most trips!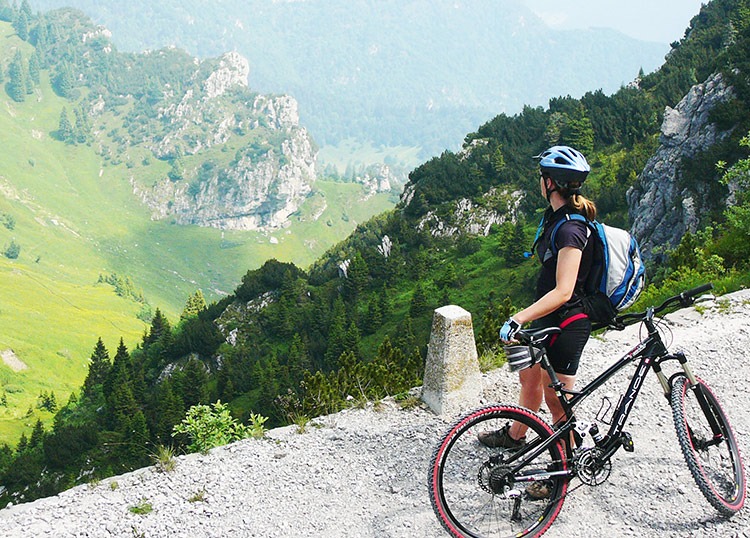 Pack your bags and treat yourself to some new kit for the trip, even if it is just a pair of cycling socks.
Stage 3: Bonding
Arriving at the airport you start looking around for other potential cyclists; 'ooh he's got a bike box, is he on my trip? Oh look they have a cycling T-shirt on. I think that guy shaves his legs, they look really smooth. Am I really staring at a stranger's calf muscles?' Thankfully you spot your Skedaddle guide who corrals the random gaggle of strangers into a group, makes introductions, grabs the bags and directs you all to the transport. Conversation in the van is subdued and polite, mainly focused on the journey so far, but gradually it moves onto some cycling chat and things start to get livelier.
Meeting for your first evening meal you wonder if it looks bad that you've gone for a pint instead of a half, after all you do have a bike to ride in the morning, but then the person next to you starts discussing the wine list and before long everyone is chatting and talking across each other.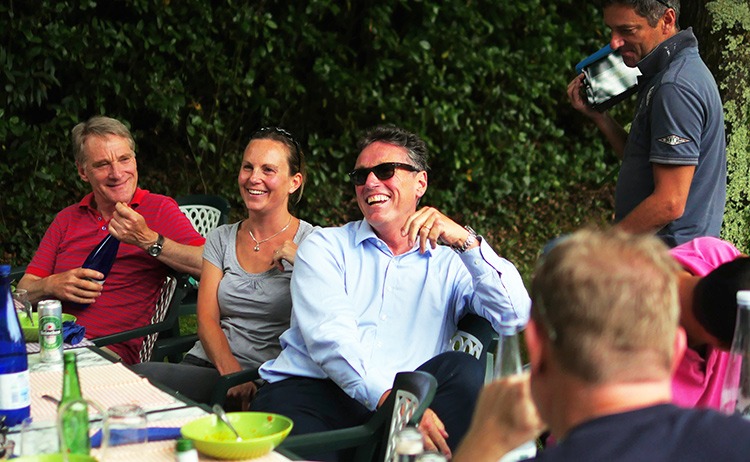 Stage 4: Trip Bubble
By lunch time on day two you will be well ensconced within the trip bubble. Your group are now close knit friends with their own jokes (often at the expense of the guide). Nicknames will be developing (in fact you might never use their 'real' names again after intros on day one) and you'll be recognising your fellow riders by helmet, bike and jerseys as much as their faces.
Your day will now start with putting on your Lycra and your routine established into a simple pattern; breakfast, ride bike, coffee stop, ride bike, picnic, ride bike, cold beer, wash kit, dinner, sleep. Life on the road becomes very simple.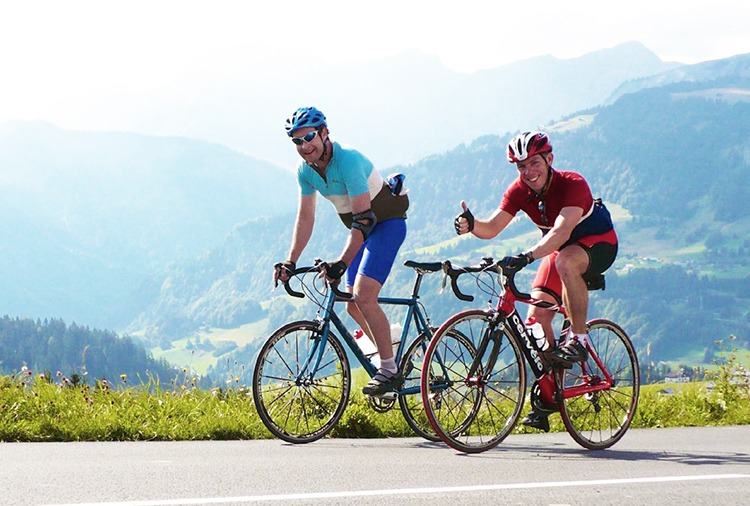 Your biggest concerns are whether the climb comes before or after your coffee stop, whether your guide has bought enough bananas and who ate all the cola bottles from the Haribo pick-and-mix. Oh, and how cold the beer is at the end of the day and whether the hotel has a pool.
Stage 5: Challenge and achievement
Did we mention the C word? Everyone is going to encounter at least one 'cheeky climb' on a trip, on some trips there will be many! Everyone approaches the first climb of the trip with trepidation, even those who are very fit and strong. It is the first test; has your training paid off? Will you make it to the top? Can you do it without stopping? Will you be first or last? The truth is no one knows until the first climb has been tackled.
You learn to interpret Skedaddle guide speak; 'this one is a bit cheeky' – its short, a bit steep and it going to challenge you, if your guide says it is 'tough' you know it will be. As a group you support those who are nervous and cheer for them as they appear at the top. You learn the difference between drags and climbs, between hills and mountains. With the encouragement of your guide and a van full of cold water and Haribo sweets to bribe and cajole, you slowly but surely reach the top.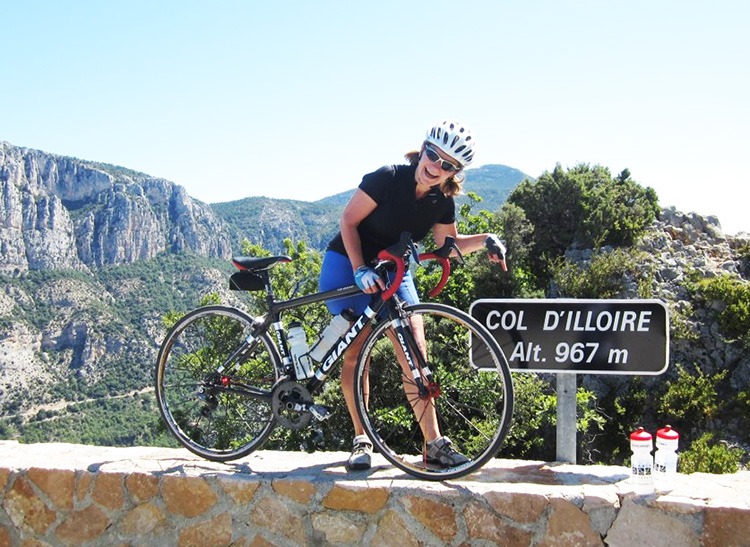 As the trip goes on you recalibrate what you find a challenge. After a few days you find yourself saying, 'well that wasn't too bad' and 'worth it for the view'. Climbs that on day one would have daunted you are now a piece of cake, just a little aperitif to build up an appetite!
Stage 6: Separation and Denial
You reach your final destination of the trip, corks fly and bubbles are drunk. You flex your pleasantly tired legs, now complete with cyclist's tan and rippling muscles not there at the start of the holiday and climb off your bike for the final time. The bikes are packed away into their boxes for travel. Your trusty hire bike stripped of your saddle and pedals is loaded into the van to wait for its next rider.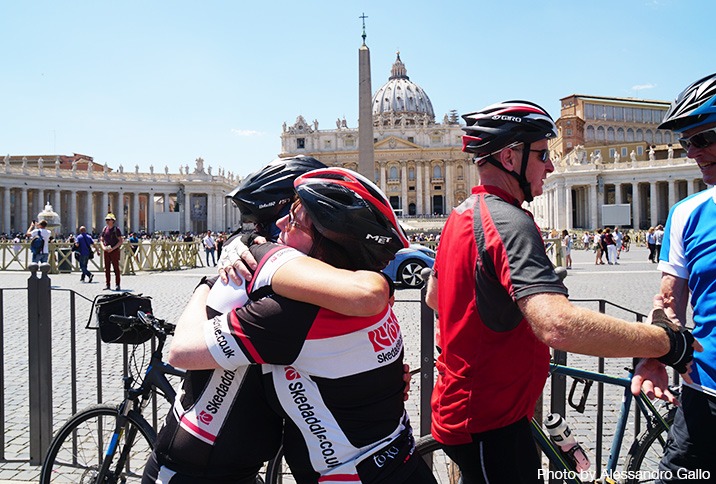 Dinner is a final chance to reminisce, stories are told, photographs shared and contact details exchanged. Those without an early flight to catch wander off into the darkness to explore the possibility of finding a local night club, seeing as they don't have to ride bikes tomorrow.
Breakfast the next morning is subdued, no one is in Lycra! Where the morning before there had been a cohesive band of cyclists today there are only organised travellers in civilian clothes towing suitcases ready to head in their different directions. Hands are shaken and good-byes said but already thoughts are turning to time tables and take off times, and the heap of stinking washing in the kit bag.
Stage 7: Looking to the future
The holiday is over and its back to normality, after days on the road at first you enjoy the comfort and pleasure of home. Finding clothes in a wardrobe instead of fishing around in your kit bag but putting on proper clothes instead of cycling kit feels strange and your plain bowl of cereals is not as exciting as the hotel breakfast buffet.
Instead of working through the pile of missed emails you start your first day back in the office uploading photos to the group's Dropbox folder, desperately clinging onto the last feel-good vibes of your trip away. Despite a full in-box you ignore emails from your co-workers but immediately reply to anyone who had been on your trip or anything with the subject line 'cycling' or 'holiday'. You compare notes on how you would much rather be riding your bike in the sunshine than sat at work, bemoan the poor quality of coffee and snacks available compared to on the trip.
Start discussing your next destination with the new friends you have made. Look up the trips mentioned by your guide who seems to have ridden their bike in every interesting and sunny destination in the world. Casually download some trip notes, even though you aren't actually planning on booking anything just yet and you aren't sure how much holiday you have available. Check calendar just in case you do have some extra free time you had forgotten about. Phone Skedaddle office for a chat, enquire about a couple of different trips, find out they are nearly guaranteed. Put in your application for holiday.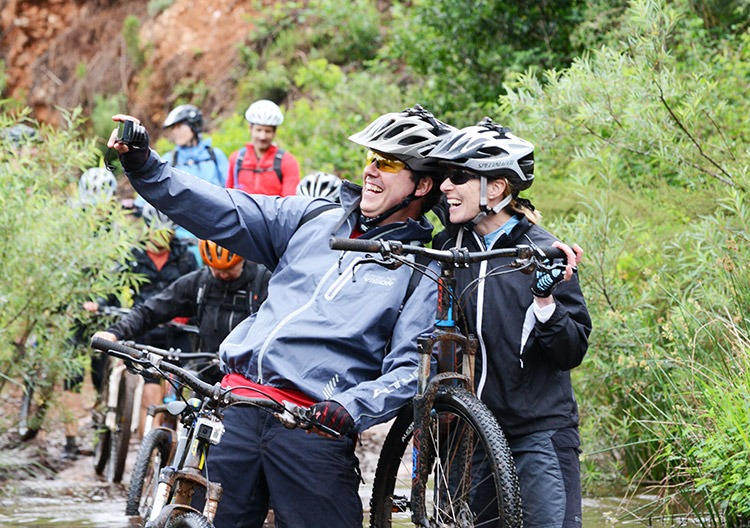 Feeling inspired? Check out our full range of cycling holidays on our website to embrace that Stage 1!