We caught up with our friends at Yogamatters to talk about their favourite stretches and yoga poses to do before and after your time on the saddle. They only take a few minutes and work a treat!
1. Hamstring Stretch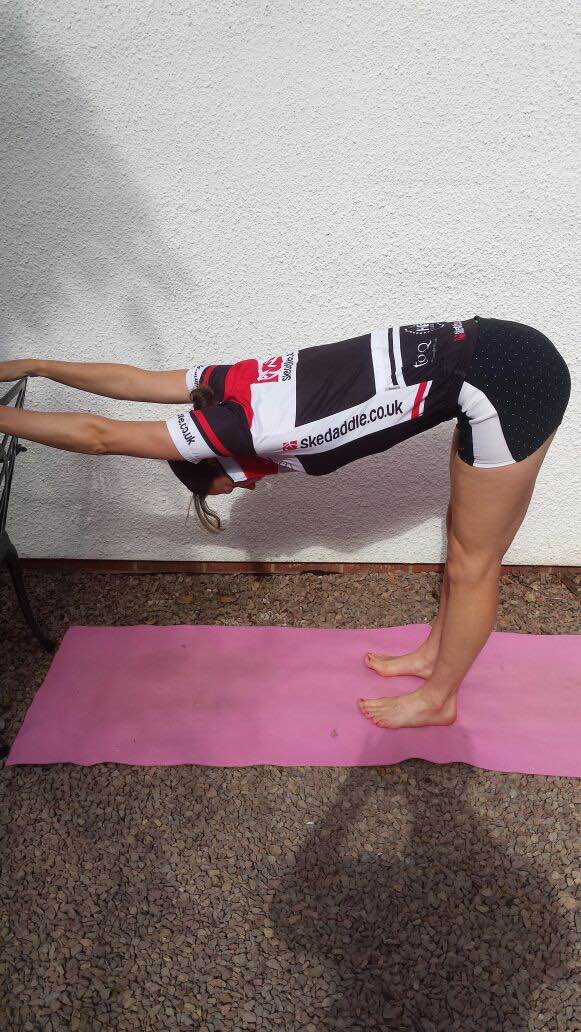 Using a wall can help you get a good stretch for your back, neck and shoulders as well as your hamstrings. Stand slightly away from the wall and slowly lean forward to place your hands on it. Bend down so that your back is straight and parallel with the floor. Rest some of your weight through your hands. Relax your head and neck to look at the floor. You will feel a stretch in your glutes, hamstrings and lower back. To stretch your back further fully extend your arms and lean back a little to feel the stretch through the underside of your arms and shoulders.
2. Cat/Cow Pose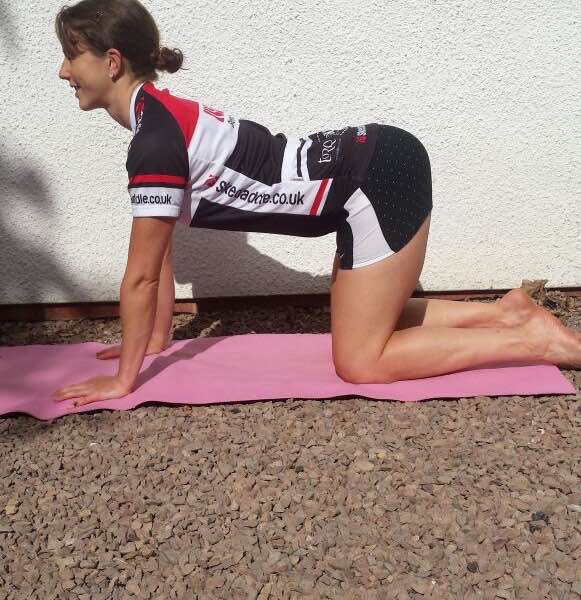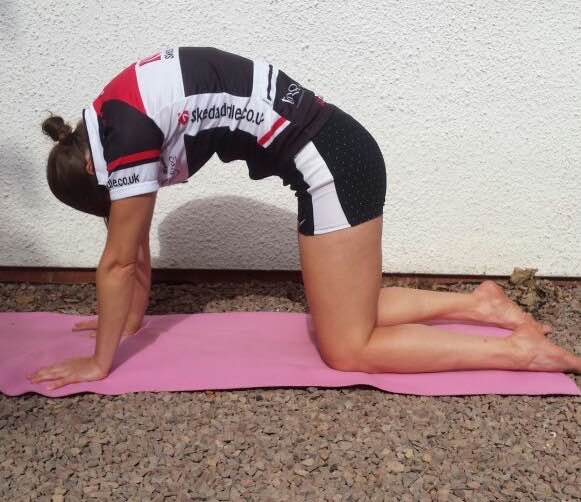 Leaning over the handlebars can leave your lower back feeling still and immobile. Cat/Cow helps get movement through the whole of your spine and is a good pre-ride warm up as well as a post ride cool down stretch. Start on all fours, knees under your hips and hands under your shoulders. As you breathe out, round your back toward the ceiling and release your head down towards the floor. As you breathe in, raise your head, lift the chest and release the belly to the floor.
3. Child Pose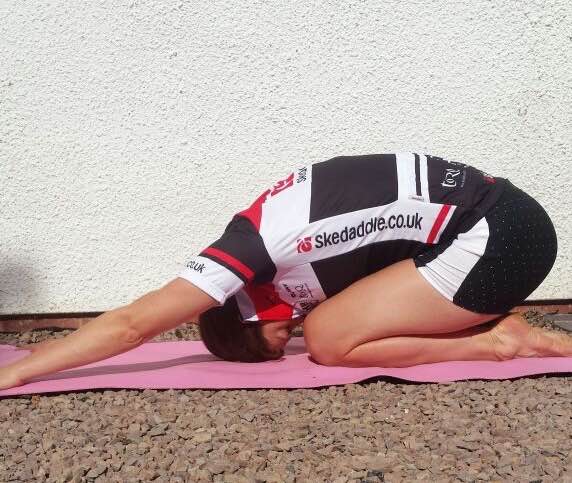 This simple yoga pose is often used for relaxation which makes it a great way to end a demanding ride. This pose will help to release tension in the spine and gently stretch the lower back, thighs, hips and ankles. Kneel on the floor and fold your torso over your thighs so that your forehead comes to rest onto the floor. You can play with having your knees together or having a little bit of space between the thighs. Find a version that feels comfortable. For tight quads, place a thickly folded blanket between the back of your thighs and calves.
Interested in doing a little more yoga or already have the bug…hey, you can't always be cycling! …check out yogamatters.com for lots of advice, equipment and some great clothing.
If you've now caught the bug, you might want to also check out this cracking article by Evan's, which talks you through more of the amazing benefits of stretching for cyclists.