Our Road Cycling Product Specialist and Tour Leader, David Hall has sampled many a road in his time and over the years he's developed a strong passion for cycling further afield. He'll regularly be found on his bike in Costa Rica and Colombia and is the envy of the Skedaddle office at Christmas when he'll be off cycling tropical climes! Read on if you're keen to discover more about Saddle Skedaddle's road cycling opportunities in Latin America…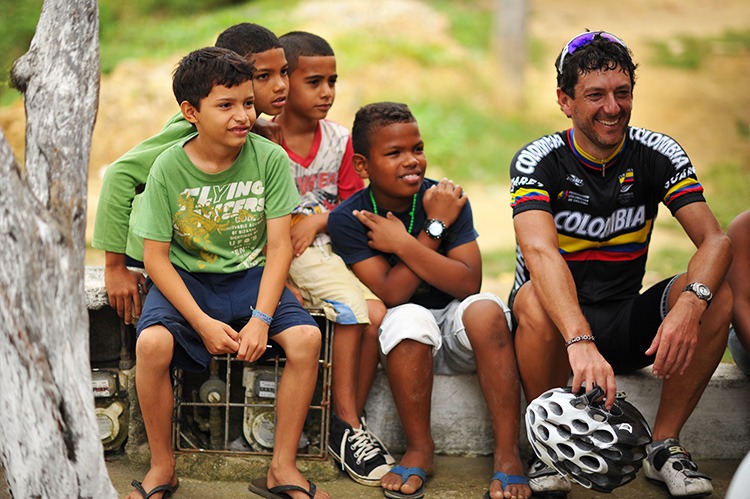 Long Haul VS Europe… How do they compare?
For me, riding in the European mountains such as the Alps and Pyrenees is quite hard to beat. Here in Europe there is a huge cycling culture firmly engrained, as well as plenty of noteworthy, iconic mountains, made famous by the Tour de France and other famous races.
Whilst Europe might be considered by many to be the spiritual home of road cycling, it can't claim exclusive rights on cycling culture. Many Central and South American countries also have long, rich histories in professional cycling and they also offer some superb riding opportunities including some enormous mountains, stunning scenery and seemingly endless miles of almost unexplored roads.
The professional riding scene is also very well-developed and Colombian and Costa Rican riders such as Nairo Quintana, Rigoberto Uran and Andrey Amador are pretty much household names for many British cycling fans. One great thing about offering trips in far flung destinations is that it allows us to extend the cycling season because, come December, when most European mountain roads are covered in snow, we're almost guaranteed perfect riding conditions.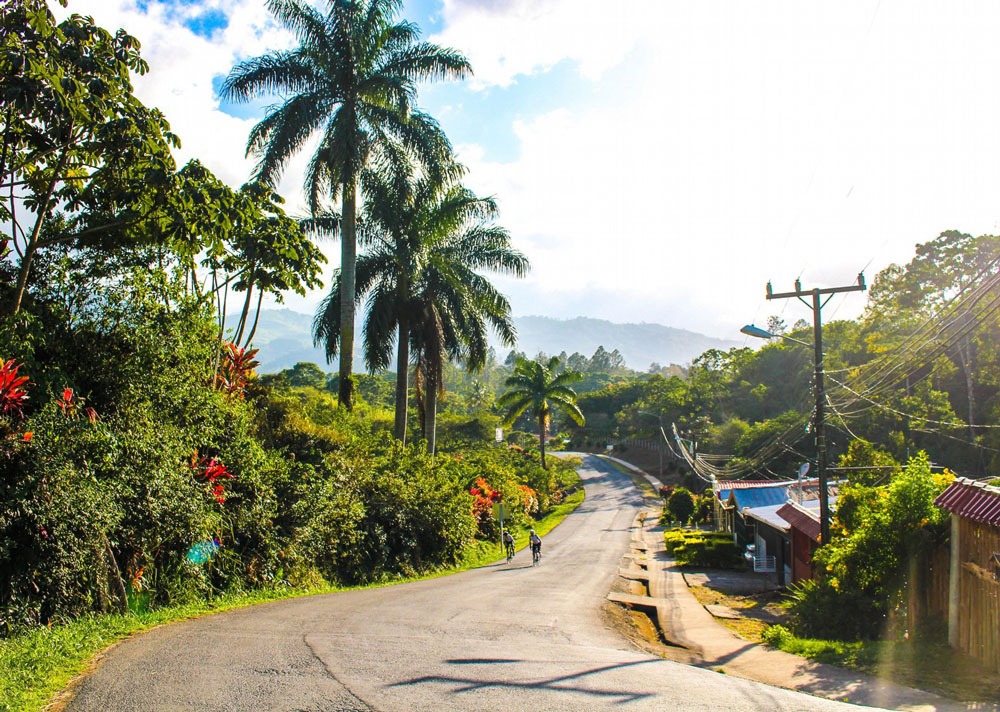 What makes Latin America so appealing, do you think?
Well apart from the fantastic riding, I just love the general sense of energy – there's a certain buzz and vibrancy that's impossible to ignore. Music and dance are such an important part of Latin culture and having a good time seems to be very important to Latin people – it's hard not get drawn into the party atmosphere.
What's your favourite long haul destination?
To be honest, each of our three Latin American cycling destinations have their own unique attractions, so it's hard to pick a favourite.
If I'm pushed I would opt for Colombia. Cycling is as ingrained in the Colombian culture as it is in any European destination and we enjoy the company of local riders out on the roads every day. The scenery is very dramatic and the climbing is unrivalled. One of the highlights of our tour is the ascent of Alto De Letras, at around 52 miles it is reputed to be the longest climb in the world and it is certainly one of the more challenging rides in the Skedaddle portfolio. Colombia is the only place I know where you can spend an entire day tackling a single climb!
Then there's Costa Rica – one of the most biodiverse countries on the planet. It's a tiny country accounting for 0.03% of the earth's surface yet home to 6% of the world's biodiversity. I just love the way that the nature comes to us as we ride through the country as we travel from the Caribbean coast to the Pacific. There aren't many places on earth where you can cross a continent in less than 2 weeks.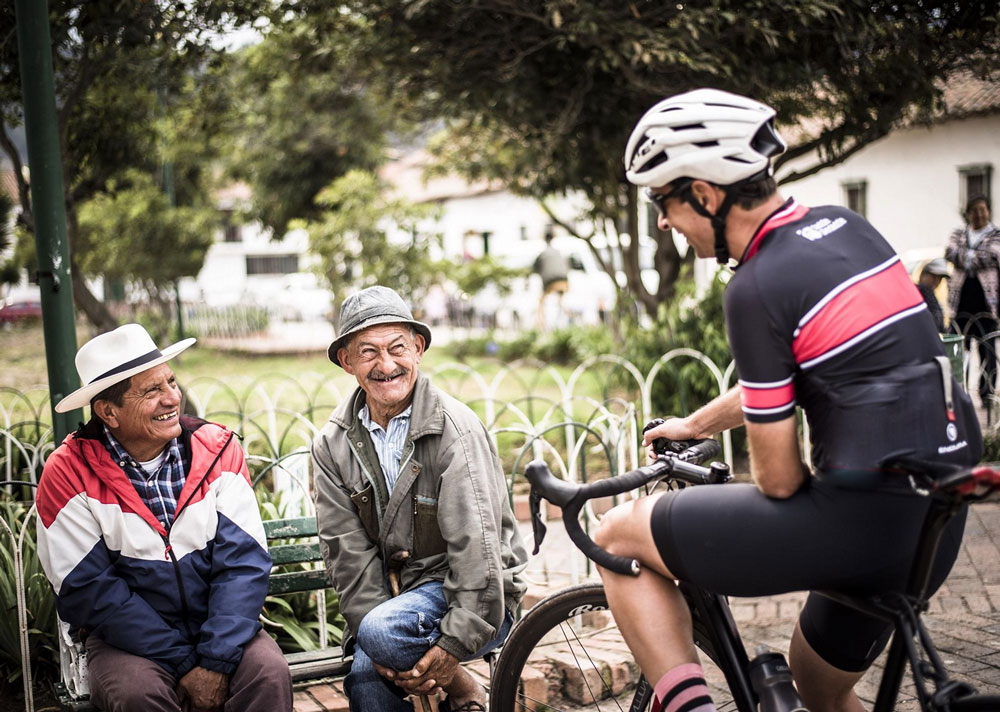 Finally our Chile and Argentina tour provides a totally different experience and a unique landscape. The snow-capped volcanoes and towering monkey puzzle trees feel worlds away from the tropical climes of Costa Rica and Colombia. It isn't without challenges but it is a slightly more gentle tour and as such it's a great destination for anyone looking to cut their teeth in the region.
Have you got any advice for people looking to travel to Latin America?
I always think it's a good idea, if you have the time, to try and arrive a day or two before the start of a trip to allow for a little recovery from the long journey and to adjust to the different climate – I'm not very keen on jumping on a bike when I'm still jet-lagged. Another consideration, specifically when travelling to Colombia, is that we spend quite a few days at high altitude – again arriving a day or so early to start the acclimatisation process is a great idea and we always encourage riders to listen to their bodies and take it easy during the first couple of stages.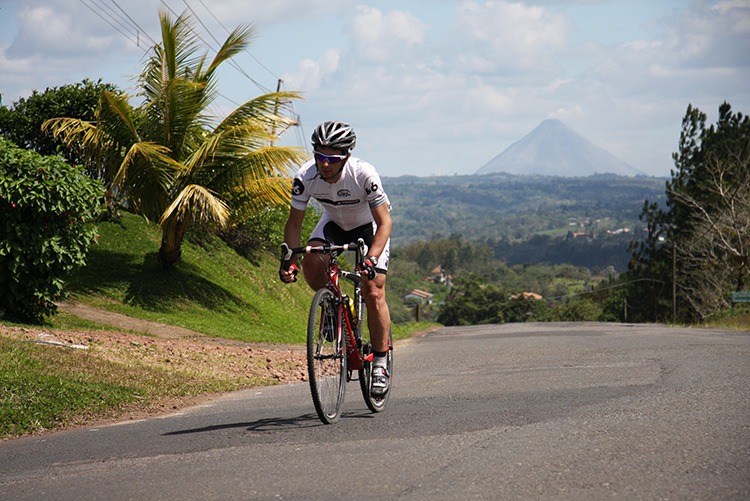 Are there any aspects of long haul travel that cyclists are often concerned about? 
We sometimes get questions about security and some folks express concerns that some countries might not be safe to explore. My response to this is simply that we wouldn't ever offer a trip if we thought it was dangerous to do so – we have absolutely no interest in putting our customers or our staff at risk, it just doesn't make sense. Of course we expect everyone who joins us to exercise common sense, as we have to in all the destinations that we visit but we've been leading tours in South and Central America for well over 20 years and our experiences have only ever been positive … that speaks volumes.
Any parting thoughts?
If you fancy something slightly different, give it a go! I've been putting trips together and leading tours in these destinations for years now and they still feel as fresh and exciting as they did the first time around. Even now these are still pioneering tours and on the occasions when we divert from our usual routes and visit new towns and villages, we still find that we are amongst the first, if not the only, foreign tourists to have passed through on two wheels – few destinations can make such a claim these days.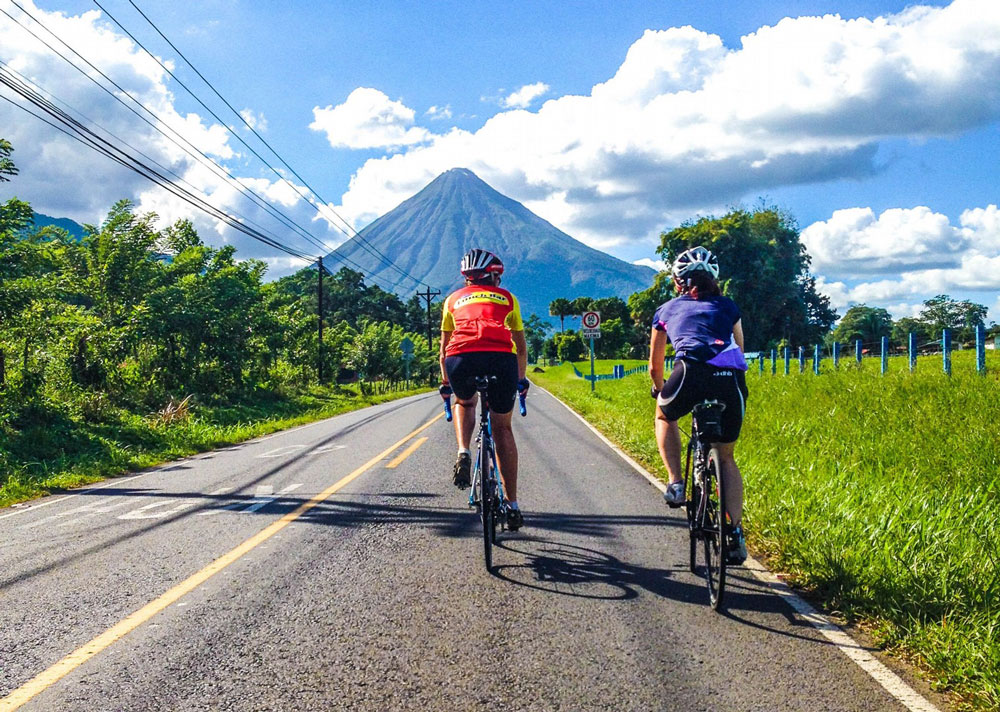 —
For those keen to sample Latin America on a road bike, we have three fantastic holidays to choose from: Colombia, Costa Rica or Chile and Argentina.