Colombia - Emerald Mountains - Guided Road Cycling Holiday
Holiday Highlights
Exploring unspoiled Andean highlands

The historic city of Cartagena

The hospitality of locals, so proud to show off their country

The challenges offered by Colombia's dramatic mountains

Cycling with the warm Caribbean breeze at your back

Being amongst the first to ride in this emerging destination
View Holiday Schedule
Day
Description
Distance
Ascent
Meals
1
Arrival: Bogota Airport
Non Riding Day
2
Cajicá to Vianí
64 Miles / 102 Kms Approx.
1,300 Metres Approx.
B L
3
Vianí to Mariquita
62 Miles / 100 Kms Approx.
800 Metres Approx.
B L
4
Mariquita to Manizales
75 Miles / 120 Kms Approx.
4,200 Metres Approx.
B L
5
Manizales to Anserma
45 Miles / 72 Kms Approx.
1,600 Metres Approx.
B L
6
Anserma to La Pintada
67 Miles / 108 Kms Approx.
1,600 Metres Approx.
B L
7
La Pintada to Medellin
47 Miles / 75 Kms Approx.
1,900 Metres Approx.
B L
8
Rest Day: Medellin
Non Riding Day
B
9
Medellin to Santa Rosa de Osos
52 Miles / 85 Kms Approx.
2,200 Metres Approx.
B L
10
Santa Rosa de Osos to Taraza
93 Miles / 150 Kms Approx.
1,300 Metres Approx.
B L
11
Chinu to Tolu
51 Miles / 82 Kms Approx.
500 Metres Approx.
B L
12
Tolu to Cartagena
90 Miles / 144 Kms Approx.
700 Metres Approx.
B L
13
Departure: Cartagena Airport
Non Riding Day
B
Meals: B = Breakfast L = Lunch D = Dinner | Please keep in mind the distances and ascent information provided are intended to be indicative and may vary from the actuals due to accommodation changes or when compared on different GPS devices and software
For more information download our trip notes
Holiday Information
This road cycling holiday in Colombia takes you to a nation that has been consistently voted one of the 'happiest places on Earth'. Now we're not entirely sure what criteria is used to determine how happy a country is but at Skedaddle we do know precisely what makes a cyclist happy.
If incredible scenery, dramatic Andean mountain passes and Caribbean beaches brought together by a network of well-surfaced roads tick your boxes, then this pioneering tour could well make you one of the happiest cyclists in the world! This tour, which includes Alto de Letras, at 52 miles reputed to be the longest climb in the world, is possibly our most ambitious and exciting road trip to date, designed to appeal to adventure seekers who live to ride and love to climb.
Colombia has been through massive changes over recent years. Politically stable with a well-developed infrastructure, Colombia is gradually opening up to tourists and is safe to visit. Whilst the rural regions remain delightfully unspoiled, traditional and rich in culture, the country's cities and larger towns are highly sophisticated. Due to the country's history however international tourism is still in its infancy and vast areas of the country have been largely untouched by foreign visitors. Beaming smiles, open arms and unrivalled hospitality await those who do make the journey.
Road cycling is Colombia's national sport and during the course of our tour we will encounter local riders out training on the roads on a daily basis. The country has produced many fine riders besides the big names such as Nairo Quintana and Rigoberto Urán. The annual Vuelta a Colombia is regarded as one of the toughest stage races in the world and a significant number of the country's top riders have gone on to do well in the Gran Tours, often contending for the King of the Mountains jersey. Obviously we'll be taking things considerably gentler than the pros but we will get a taste of the magnificent Andean mountain roads which make those guys so strong.
It's not all climbing and hard work though as our journey takes us from the high mountain capital of Bogota at 2,625m above sea level to the warm waters of the Caribbean coast. Along the way we'll pass through some of the country's most beautiful landscapes, entering the famous Zona Cafetera, one of the world's primary coffee growing regions. We'll also spend a couple of nights in Medellin, the 'City of Eternal Spring', a seductive city which will appeal as much to culture lovers as it will to those in search of nightlife.
The final stage of our road cycling tour in Colombia takes us into a coastal flatland, a welcome rest after the challenges of the Andes, and delivers us gently to the world famous Caribbean resort and historic city of Cartagena where we will relax in classic colonial style and soak up the wonderful atmosphere before we head to the airport for our return flights.
For more information download our trip notes
Holiday Feedback
Skedaddle are the best!

Skedaddle are the best and provide a wide range of excellent trips that appeal to a broad cross-section of cyclists…all supported by the best guides in the business and excellent back office support.


The Colombia trip was superb. Excellent location, very good selection of hotels, outstanding support from the Skedaddle team and some of the best cycling I have ever done (and I have done a lot!). The variety of scenery, the hospitality of our hosts and the local communities we cycled through, and the scale of the challenge (e.g. Alto de Letras – the longest climb in the world) made this a stand out adventure…..quite simply a "must do" for every keen cyclist's bucket list!


The riding was truly excellent….from the challenge of Alto de Letras, to the traffic of Medellin, to the pastures of "the Colombian Alps", to the ride into historic Catagena. It was a journey truly deserving of the term "epic". Epic is what you get, and epic is how you feel when you finally arrive at your destination. Although perhaps the most challenging for me personally, my favourite day was the climb of Letras. The scenery is breath-taking…..quite literally at 3800m!


As always, the Skedaddle team was amazing. David and Tomas were always at hand when needed, whether first thing before breakfast, on the road, or last thing at night. Our other local support team members (Oscar and Diago) were also outstanding….from providing ample water and refreshments en route to cleaning bikes and lubricating chains behind the scenes. Faultless support.


The food offered during the trip was very good. It was good to try local Colombian specialities and have the option to choose what one ate for dinner. Refreshments during the ride were plentiful and very tasty. There was always plenty of water, fruit, nuts and bocadillos (I love them!) on hand.


Scott, Oxfordshire

Jaw dropping...

Amazing, jaw dropping, mind-blowing trip. Thank you to everyone for such a journey.

Richard, Cornwall

What an incredible adventure!

What an incredible adventure! We have just returned from Colombia after an amazing trip cycling from Bogota to Cartagena. The cycling was tough but awesome, the views were amazing and the support was outstanding. We had more than our fair share of drama, with delayed luggage (both bikes!) and hospital visits but nothing was too much trouble for the team. By the time we arrived from the airport at the first hotel, arrangements for hire bikes for us were underway, so we didn't miss out on any cycling time.


We chose this trip as our honeymoon, knowing that we wanted the experience of a lifetime, and that's what we got. We have the most amazing memories (including cycling up Alto de Letras, which also goes down as the toughest day of my cycling life!). We are already looking ahead to planning another Saddle Skedaddle trip!

Emma, Caerphilly, UK

The trip was amazing...

The trip was amazing and exceeded my expectations. The route was spectacular and well thought, a perfect mix of challenges and easier days to cater for different abilities, levels of fitness and recovery times, without ever being boring. I found Colombia to be a very safe and happy place, with plenty of good food and great quality accommodations. The team supporting us did a great job by keeping us safe and making our lives easier when needed. What's not to like? I simply loved it!


I think the level of accommodation was extremely good and it was the perfect mixture of basic followed by more comfortable hotels. Even the most basic places were spotlessly clean.The food offering always had choice available and most of all consisted of delicious local produce/dishes.


Difficult to say which was my favourite day! Of course Las Letras was a highlight for many reasons: the longest climb in the world to start with. Plus the fact that the weather was amazing and there was no stress on the day. Despite a few of us not quite making it to the top, it was a happy and drama free day which allowed us to make the most of it and enjoy. The coffee region was fantastic too, Manizales to Anserma, La Pintada, Medellin, Santa Rosa. Great cycling and beautiful scenery.


Our tour leaders passion for Colombia makes him an excellent Ride Leader for this trip. Great briefings, the right level of detailed instructions and information on what to expect to ensure a safe riding experience. Going the extra mile to make clients happy, even with what I thought were quite "interesting" requests. No stress, no drama, plenty of info on Colombia and what to experience/enjoy in each place we stopped/went through.


The second guide was also amazing. Big kudos for taking the time to teach a few of us how to improve our descending skills: quite a few tried and failed miserably with me in the past! I didn't turn into a pro but I have so much more confidence that I can actually enjoy descending now, life changing experience! He was always available to help, answer questions and everything seemed so effortless. He has the power of making you feel good no matter what!


Our third was also a can of happiness and joy, which was contagious! He knew what he was doing and he was constantly making sure that we were OK, we had what we needed, the bikes were ready etc. I think he may have more than 2 eyes as he saw everything and more, and took action before things became problematic.


Our final guide was like a big teddy bear waiting for you at every stop, filling your bottle before you had the time to take a breath and ask for it, giving you plenty of food "just in case". Not to mention all the times he waited under the scorching sun to make sure we did not miss a cafe stop.

Lisa, UK

Excellent service from Skedaddle!

The service from Skedaddle was excellent – above and beyond the call of duty. We had the best hotels in town. A real chance to see Colombia. The hotels were an insight into the country. Refreshments were very good, there was plenty of food available and the guides and support staff made sure all were hydrated and fed for some big days. The guides were excellent – both David and Sander were strong and steady. Always safety comes first. Local knowledge made the trip a flowing one. It's quite a dynamic environment to work in but they both handled it and the group very well. I felt looked after and well briefed.

William, Caerphilly, UK

Tour leader is is worth his weight in gold!

Superb organisation and well structured route. Excellent customer service from the office and the information on the web site very helpful. Our tour leader's combination of knowledge, riding ability, communication skills and sense of humour made the holiday a pleasure. He showed great ability to deal with the range of characters and abilities of the guests and was always prioritising our safety. I would say he is worth his weight in gold but he's not heavy enough!

Chris, Hertfordshire

I cannot fault the support provided...

Riding up Alto de Letras and doing the descent was a favourite for me. Tour Leader David was brilliant – his support throughout the tour was excellent. His briefings were excellent and he spent much time and effort warning us of the hazards of riding in what was one of the trickier foreign countries I have ridden in. The support provided by both David and his support Tomas was exemplary. He's a great Tour Guide and a real asset to your company. Honestly I cannot fault the support provided to the group in general and to me in particular!

Andy, Oxfordshire

Amazing two weeks!

The riding and the people were all fantastic. It was such an amazing two weeks. The service really was excellent. All we had to do was ride and everything else was taken care of for us.


You definitely don't do this tour for the food. Again, there weren't a lot of options where we were. But still the food was always good. In addition, I'm vegetarian, which limited my food options. However, they did a great job of making sure I had a good meal and that I never got anything with meat, which I greatly appreciate.


The first half of the third day (to Mariquita) was just amazing. I also surprising loved the climb on Day 7 (Alto de Minas). Finally, the descent on Day 6 (to La Pintada) was fantastic!

Karen, USA

Skedaddle team have exceeded our expectations

It has been a fabulous trip – we've been impressed with the attention to detail and the professional approach at every stage of the holiday. I have been very impressed with the customer service from before we left the UK to after the trip ended, but while we were still in Colombia. At every stage, all of the Skedaddle team have exceeded our expectations. It has made our holiday smooth, easy and very enjoyable. The team in Colombia (David and Tomas) remained in touch and helped us while we continued to travel in Colombia, even after our trip with Skedaddle had formally ended – that was above and beyond what we could have expected. I also appreciate the extra effort that the team made to accommodate my vegetarian needs… this is not easy in Colombia.

Joanne, West Yorkshire

As seen in the press...

There is no rule that a break in the Caribbean has to be all cocktails and indolence. Saddle Skedaddle has a 13-day "Emerald Mountains" guided cycle trip due to flirt with the north coast of Colombia from February 20.

The Telegraph (2018), The great escape: 13 last-minute winter sun holidays

Adventure

Nearly all my cycling has been in Europe, so this was a bit of an adventure for me. I was not disappointed. The trip combined great cycling with the chance to see some of the variety of landscapes, towns and cities that Colombia has to offer. So many memories – the sights, sounds and smells passing through villages, the mini-city-break in Medellin and riding out on closed roads, leaving Tolu on the final day in early morning light, the views, the colours, the friendliness of the people, of course the sense of achievement (or relief!) at the top of Alto de Letras. And much, much more.

Andy, Worcestershire

I am hoping to book again...

Absolute brilliant. I am hoping to book again for next year and that probably says it all! I have been on cycling holidays for over 35 years and this really is one of the best.

Karen, Worcestershire

A proper adventure holiday!

The service was brilliant starting with Kerry in the office and David who was just amazing how he looked after the whole group when we all cycled at different levels. I felt very well looked after! It was a proper adventure holiday!

Susan, Tyne and Wear

As seen in the press...

As well as fantastically beautiful and challenging climbs this tour will take you through coffee-growing regions and to the emerald waters of the Caribbean.

The Telegraph (June 2016)

As seen in the press...

Cycling takes you to parts of a country other trips rarely visit, such as Viani, our stop on the first night. I spent a lovely hour at sunset in the main plaza practising my Spanish on the steps of the church with the local children.


By the end we were getting the hang of things, flying along beside the Colombian riders (the slower ones, at least), becoming part of the landscape rather than just outside observers, our colours mingling with everything else in this warm, joyous country.


Cycling the Alto de Letras, reputedly the longest climb in the cycling world, is a matter of bloody-minded persistence.

Financial Times (March 2016)

Excellent!

A very mixed bag of accommodation, it was great to experience such diversity. David Hall was my tour leader and I would like to say how professional and courteous he was. He coped very well in all situations and was nothing but supportive of me and the others at all times. A very big thank you to Dave.

Dan, Devon

Excellent...

I went into this trip with high expectations and these expectations were fulfilled, if not exceeded.


Very day was different and brought with it different experiences and challenges. I thoroughly enjoyed every day. Climbing Letras led to a real sense of achievement. I am very appreciative of the efforts Skedaddle and David Hall in particular went to in making this trip a reality. I look forward to riding with Skedaddle again in, hopefully, the not-too-distant future.

Kent, Australia

Very good...

A fantastic trip overall, which I'm really glad to have been on. I am definitely on board with the idea that cycling is the best way of seeing a country and Skedaddle make this hassle free in challenging destinations. I'd definitely recommend to friends. Colombia was a great destination and the roads were generally impressive.


Letras was definitely a highlight, as was riding on the sections of good road through the mountains

David, London

Excellent...

Unbelievably gorgeous scenery, tough but doable climbs, stunning descents. The roads were, for the most part in great shape (when they weren't, they weren't!) and the riding was really great. Tomás was a terrific guide who shared a little of Colombian life with us and kept us as a safe as possible.


I thought the food was quite good almost everywhere. The lunches and some of the dinners, while way more food than I would ever think of eating back home were great for feeding the monster of an appetite I was getting with all the riding.

Randolph, Washington

You guys excel on the more exotic trips...

The best thing was it turned out to be a holiday – a rarity for me as my last two bike trips were hard core cycling and I actually fantasised about getting back to work – an amazing opportunity to experience a different culture!

Stacey, London

One of the best holidays I have done with Skedaddle!

Really well done to David and his team for putting together such varied and quality itinerary and achieving excellence in often challenging conditions.


What I would say to someone considering this trip: definitely go for it, expect most amazing scenery, be aware the roads can be rough in places in Colombia (perhaps an obvious point to most!), the food is probably not the main attraction but the cycling well and over makes up for it, and finally – the weather can be varied, so all seasons stuff. Overall though would recommend to everyone and go again!

Tanya, London

An excellent cycling holiday...

The second day with the long climb, from Mariquita to Manizales was great. Also really enjoyed the day after Medellin, Medllin to Yarumal. Rolling hills with short ascents.


Excellent – I orginally brought my own bike but, due to unfortunate circumstances, "ended up" using a bike from Skedaddle. Excellent road bike.


David helped turn an otherwise disastrous vacation into one I will remember the rest of my life. I broke both a carbon front wheel and a carbon frame just prior to our rest day in Medellin. The alternative appeared to be for me to purchase a bike. But I decided that this just wasn't worth doing and had planned on heading back to the USA. But David went so far as to contact his company's headquarters and got approval to purchase a spare bike…and they did not simply purchase some cheap hybrid. But got a "proper" (as you Brits put it!) road bike! A bike I really enjoyed riding. My holiday was resurrected. You know the quality of a guide not by how they react when things go well but how they respond when "shit hits the fan" (as we say here). And David came through for me! Thanks Dave!


Scott, USA

Brilliant cycling...

What an experience! Always knowing that this was the first of its kind, the holiday was perhaps more challenging than fun. The country is amazing and with much to offer the tourist.


Please note that whilst Colombia is not the foodie capital of the world – quantity provided during lunch breaks was excellent and of high quality. All days were very different – impossible to say favourite or not! Favourite moments included: fabulous, swooping descents, glorious views, challenging climbs.

Clare, UK

David and his local helpers did a great job!

The views were amazing, the climbs were challenging and the descents were thrilling. You can tell the trip has been finessed since the first time it ran.


Our hire bikes were very high quality, and the accommodation was far better than I had anticipated!

Phil, London

I loved Colombia...

David Hall should be knighted for his dedication. The big climb up the Estes was my favourite day!

Tony, Cambridge

It was an interesting and enjoyable trip...

I enjoyed all of the days biking! It was good to have the opportunity to road cycle across Colombia.

Kevin, Dorset
All email marketing communications from Skedaddle will come with the option to unsubscribe and you can also manage your subscription preferences by logging in to the My Account area of our website.
Give us a call on:
+44 (0)191 2651110
Drop us an email on:
Holiday Summary
Duration:

13 days

Prices From:

£2,595

Estimated flight price:

£850
Optional
Bike hire:

£350
£440

Single Room:

£440
Holiday Details
Place to place

12 nights hotel accommodation

10 days riding

1 rest day

Breakfast and lunch

Guided and vehicle support

Airport transfers

Luggage transfers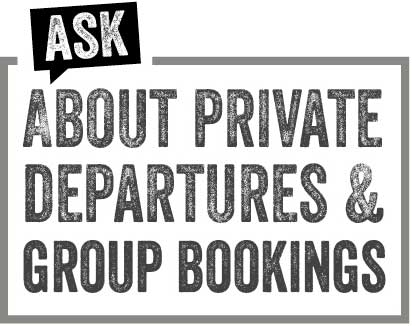 You may also like...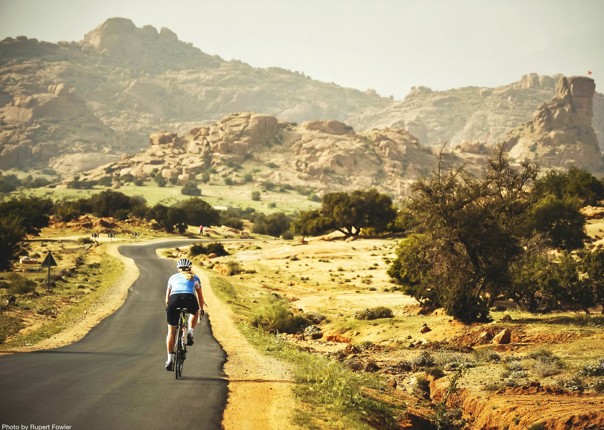 Morocco - Road Atlas - Guided Road Cycling Holiday
A superb road cycling holiday in Morocco. With its roots in Africa, but charged with eastern exoticism, Morocco represents an incredible and truly different destination. Morocco is a vast wilderness o...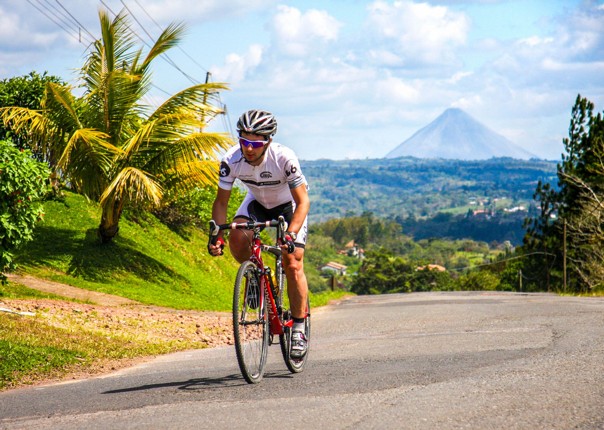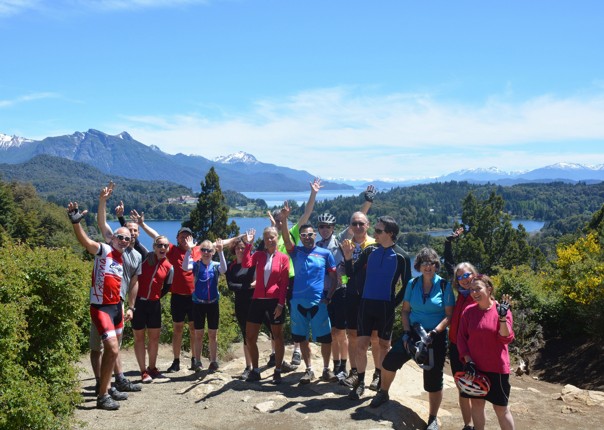 Skedaddle News, Views and Holiday Stories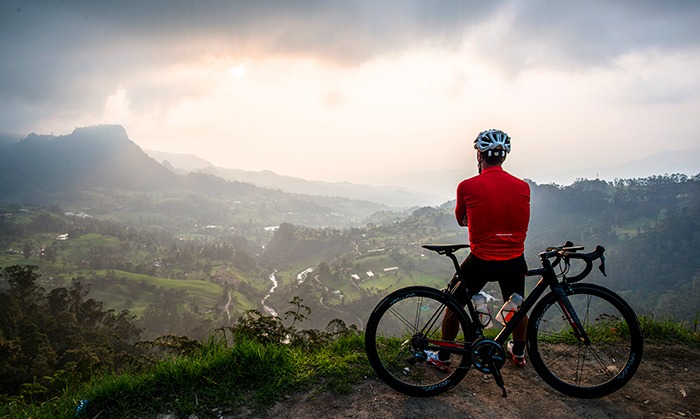 The post The Story Behind: Colombia, Emerald Mountains appeared first on Skedaddle Blog.
Last Updated: 07/09/2020