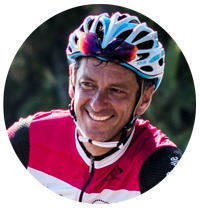 Our experienced guide and road cycling specialist David Hall has sampled many roads in his time and chances are you have already met him somewhere in some of the best cycling destinations like France or across the Atlantic in the Americas! So, we wanted to catch up with our chief road cycling connoisseur for a little Q&A and tell you a little bit more about him that you might not have known before…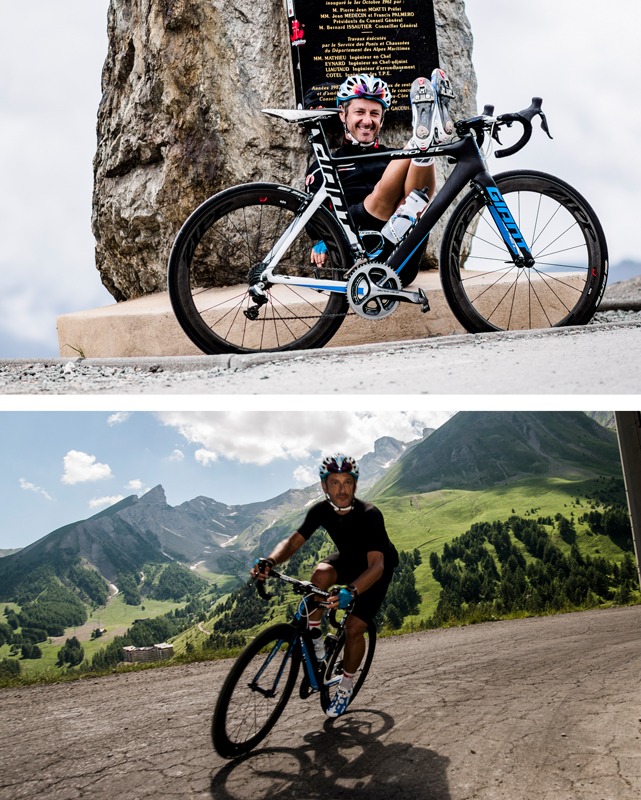 Full name: David Hall
What got you passionate about cycling?
I can't actually remember a time before I had a bike of some sort – my grandad was a competitive cyclist, my mum was a keen cyclist in her younger days – maybe it's genetic?
Like many of us, I gave my bike a bit of a sabbatical when I passed my driving test but thankfully that didn't last too long. That said, a spur of the moment decision to take my bike to Thailand on what was going to be a backpacking holiday rekindled my love. Apart from a visit to France to attend a wedding about 15 years ago I don't think I've travelled without a bike ever since!
Tell us briefly your history with Skedaddle?
It was Boxing Day and I'd just returned from a self-supported tour (the cool kids call it 'bike-packing' these days) of the Hawaiian Islands and I was dreading the thought of going back to my boring job in the packaging industry.
I picked up a Skedaddle flyer in a bike shop and recognised the telephone as being local. Sent an email (or twenty!) and eventually managed to get an interview. Initially, I was employed to handle logistics – it was something of a ruse as didn't let on that spreadsheets literally bring me out in a rash. Cut a long story short… these days you'll find me leading tours pretty much anywhere in the world and I have my inbox set up to automatically delete anything with an Excel attachment.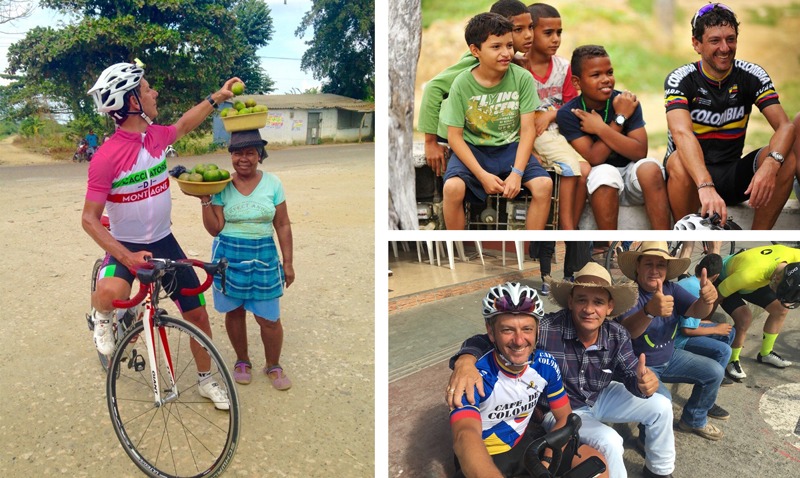 What is your favourite cycling destination?
I have so many favourites – it's difficult to choose but if I'm forced I'll opt for our Emerald Mountains tour in Colombia. It's a magnificent destination, big, brash and beautiful, vibrant, exciting and wonderful in every way. The riding is fantastic, the scenery is jaw-dropping and the people are so welcoming and friendly. It's a perfect cycling destination.
Find out more about our Colombia trip here, from how it all started to David's favourite highlights!
What is your favourite day on a bike and why?
I suppose if you told me I could only ride my bike again one final time, I'd probably choose to go to Corsica and ride the coastal route between Calvi and Piana – it's hard to think of a more scenic road. I especially enjoy the section from the coastal village of Porto, which rises up through the wonderful Calanche de Piana. The rock, which overhangs the sea, has a very distinctive colour and forms many unusual shapes that have great stories associated with them. It's such a special and unique place!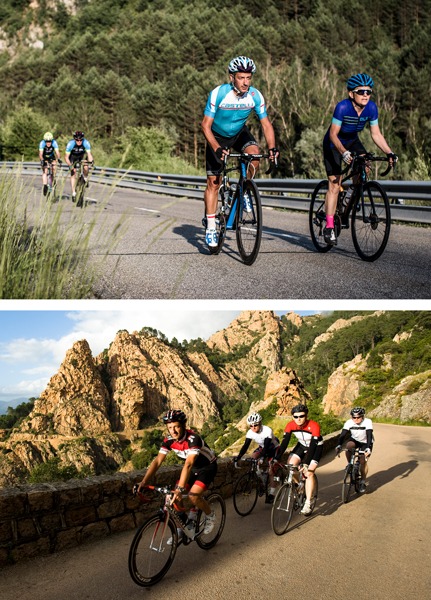 Do you have a favourite cycling-themed book?
French Revolutions by Tim Moore. It's the story of an ordinary, averagely fit man who takes it upon himself to ride the route of the Tour de France. Whilst reading it on a flight the lady sitting beside me asked what I was reading because "I need to read whatever it is that is making you laugh so much"!
If you could cycle with anyone dead or alive who would it be?
Elvis!
Tell us something about you we might not know…
I can knit.
What are you most looking forward to after lockdown?
Goes without saying – I'm looking forward to getting back out on the road!
Want to know more about our amazing team? Check out Our Team section on the blog to get to know the amazing people who make the wheels turn ar Skedaddle a little bit better and for more expert advice on all things cycling!