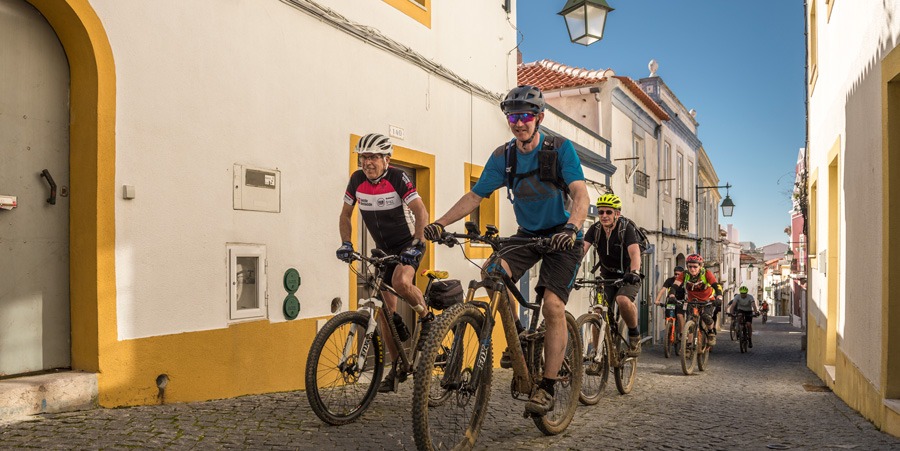 We love Portugal! The dramatic western edge of the European continent is home to a spectacular coastline, historic cities packed full of tradition, wild countryside and that sweet, tasty tipple known as Port. We're eager to give you a real local flavour of this popular destination so caught up with our guides in Portugal for your chance to get to know them a little better and remind us about all the amazing things that await us there…
Take a peek at our full range of cycling holidays in Portugal here!
Full names: Antonio Malvar and Rui Sousa
Tell us a little bit more about where you're from…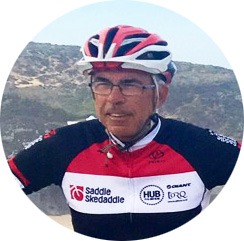 Antonio: I live in Lisbon but I spent most days of the year away touring around Portugal either cycling or walking. What I love about Portugal is more than it can be explained by words. It's being able to ride all year round, the deserted pristine paved roads of the country interior, the variety of landscapes, the ever so close ocean, the charming and friendly people you encounter wherever in the country you travel to, it always comes short of the reality and the feelings of living it.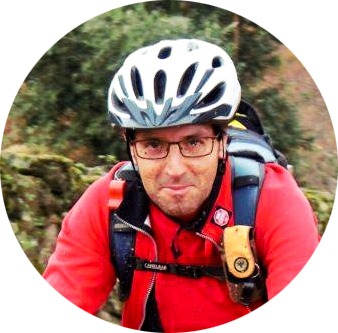 Rui: I live in a small city, Guarda, near the biggest mountain on mainland Portugal (Serra da Estrela), close to the Spanish border. It is a paradise for those who like to cycle! Many good surface roads with almost no cars, where I can choose between big mountain uphills or flat landscapes on the other side and many Mountain Bike Parks in nearby cities.
What got you passionate about cycling?
Antonio: Before cycling, I was passionate about outdoor adventures and I crossed continents in 4×4 ATVs. 31 years ago a friend invited me to go on an MTB ride in the forests and this was when I discovered that all the amazing sensations I had before were even greater on a bike and as opposed to being seated behind the wheel in a confined cabin, on a bike I could exercise at the same time. I had been already cycling on the road for a few years but going off-road on a bike was something else and my life changed thereafter.
Rui: I start cycling when I was a little boy with a small bike and later I had a BMX. I lived in Lisbon and I only cycled on holidays or on a park near home. When I turned 18, I bought my first Mountain Bike and started using a bike much more often. First in a big forestall park in Lisbon and later also to commute. This was when Mountain Bikes started to become a popular leisure activity in Portugal. I went all over the country and met other people with the same passion for mountain bike, including my wife!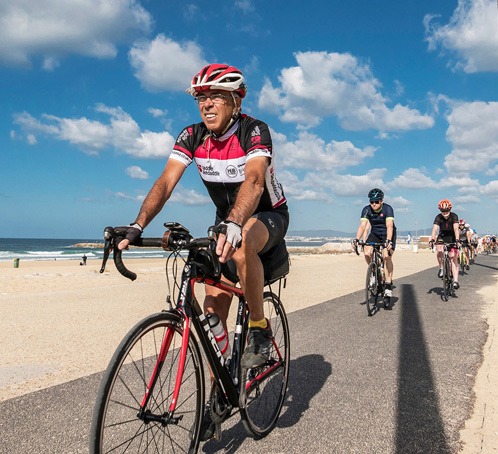 Tell us briefly your history with Skedaddle?
Antonio: Setting up my own tour company and started guiding cycling tours in 1990, got to work with Skedaddle in 2002 and ever since doing all the cycling tours on continental Portugal. You are very likely to meet me on the guided tour here when you come!
Rui: Antonio (and his wife, Berta), who already were working with Skedaddle at the time, also had a famous bike shop near Lisbon that also organised a lot of bike events, including a mythical 3 weeks mountain bike tour, which crossed Portugal from North to South. In 2003, they made an 11 days race version of that journey and I was on the starting line and survived! The following year I became a member of the race staff and I got to work on a few Saddle Skedaddle tours during my spare time. In 2009, I left my job to start working with Antonio and Berta more. We're a small team, so we need to be flexible and do all the roles. Logistics, driving, picnics and guiding of course – it's a great variety!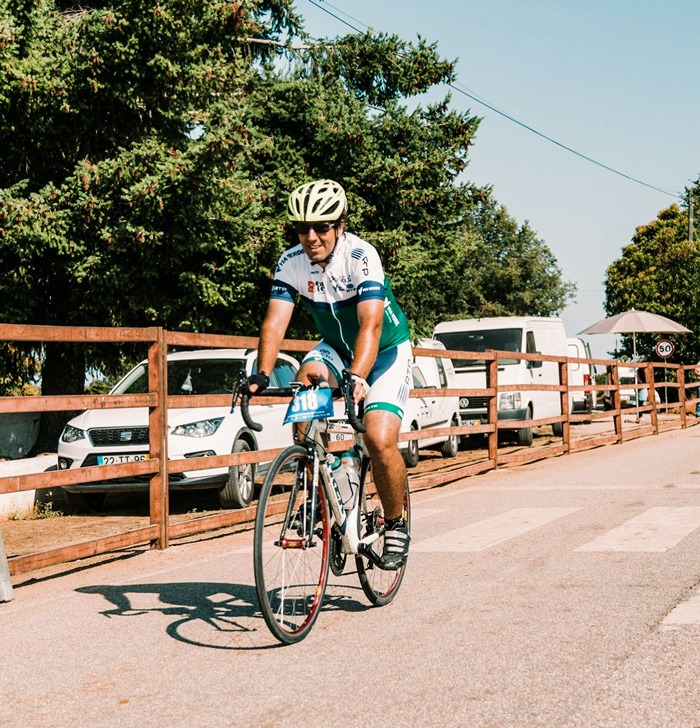 What is your favourite day on a bike in Portugal and why?
Rui: Day 6 on the Vineyards of the Douro Valley tour! We ride in my 'backyard', from the plateau near the border with Spain to the uphill to Serra da Estrela Mountain at the end. After some days riding along the Douro River and all the vineyards, on Day 6 we finally reach the big mountains. We start the day warming up on flat and quiet rural roads, before we downhill to the valley of the Zezere river, by some fun serpentine roads. We have a picnic on a nice river beach, where we can see the majestic Serra da Estrela Mountain and anticipate what awaits us. After lunch, we cycle along the Zêzere river until the town of Manteigas, where the climb to the hotel starts. And what a climb! From 673 meters in Manteigas to 1414 meters in Penhas Douradas. Loads of mountain landscape and beautiful views, incredible!
Antonio: This is a hard question because I love every one of them! I can't really pick only one but I can name a few moments that make me feel so happy for being alive! Riding on the famous N222 on the Vineyards of the Douro Valley road tour (Day 3), gliding along the Atlantic coast on the Atlantic Escape tour (Day 2) and the meandering single tracks along the coast on the last day of the Atlantic Trails MTB tour. All absolutely packed full with amazing moments!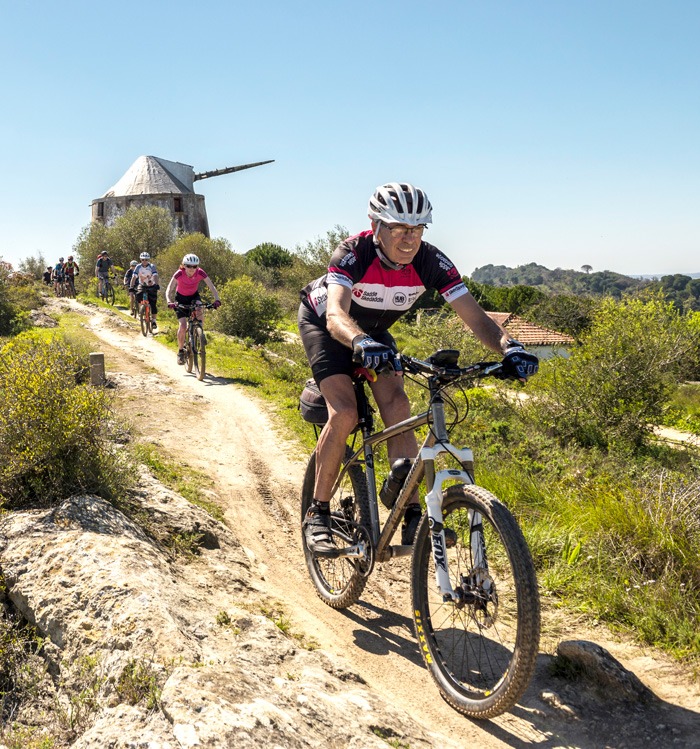 Do you have a favourite cycling-themed film?
Rui: The film Triplets of Belleville. It is an animated musical film, which tells the story of a Portuguese grandmother, an emigrant in Paris, who trains her grandson to win the Tour de France. I like the movie because it portrays Portuguese grandmothers very well!
If you could cycle with anyone dead or alive, who would it be and why?
Rui: Leonardo da Vinci, so I could show him how his invention of the bicycle is now a big thing! And maybe to know what genius ideas he would have to improve it even more…
Antonio: I was lucky to ride with a few very competent cyclists! Maybe a ride with Bill Gates would be good because I know he likes riding and I would love to savour a bit of his wisdom as a man and an entrepreneur. But my wife is my best cycling companion and the one I always desire to ride along with!
Tell us something about you we might not know…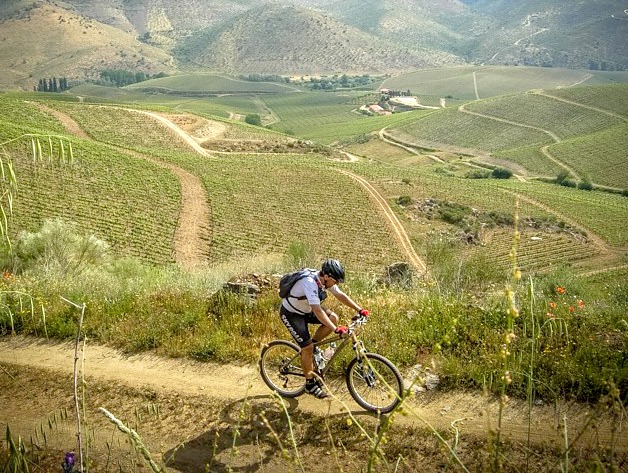 Rui: At the age of 18, I wanted to get my driving license as soon as possible to become a racing car driver. But during driving lessons, I bought my first mountain bike and changed my mind, as I discovered that the bike is much more fun.
Antonio: There's quite a few… Did you know I am 70 years old? Did you know that after cycling I am most passionate about sports cars technology and one of my previous jobs was race and rally car preparation? I even raced in the Paris Dakar rally race. I can also repair anything from a mobile phone or a toaster to a racing car. And my cycling goal in life is to reach the half-a-million km mark and I am only 36,000km away from achieving it!
Find out more about our Guides and Team here!
Want to know more about our amazing guides? Check out our guide section on the blog to get to know our team a little bit better and for more expert advice on all things cycling!