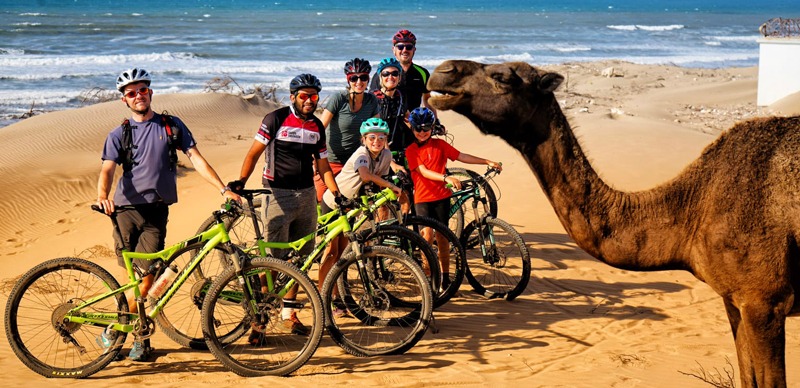 Our main man in Morocco, Abdel Lasri started guiding for Skedaddle back in 2018. A Moroccan native, Abdel now leads all of our holidays in the country, including mountain biking adventure Grand Atlas Traverse, our road or family holidays Road Atlas and Desert, Mountains, and Coast, as well as our new and improved cycling adventure Atlas to Desert.
Explore our exciting range of holidays in Morocco!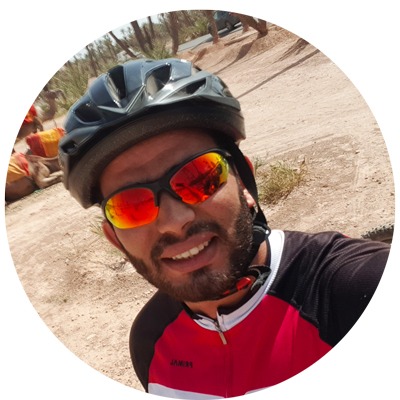 Full name: Abdelhadi Lasri or simply Abdel
Tell us a little bit more about where you're from…
I was born and raised in the Rose Valley in the southeast of Morocco. I am currently based in Marrakech – I love Marrakech city because it's located in the heart of Morocco. In a couple of hours, you can be in the Atlas Mountains, at the Atlantic Ocean, or in the Agafay Desert. You can do a day trip and come back to enjoy the nightlife in Marrakech.
What got you passionate about cycling?
I was born in a mountainous area and since I was a kid, I used to ride my bike every day around my village and to school as well. I love to be in nature and to explore. Cycling for me is freedom – when I hop on a bike, I can just go wherever I want.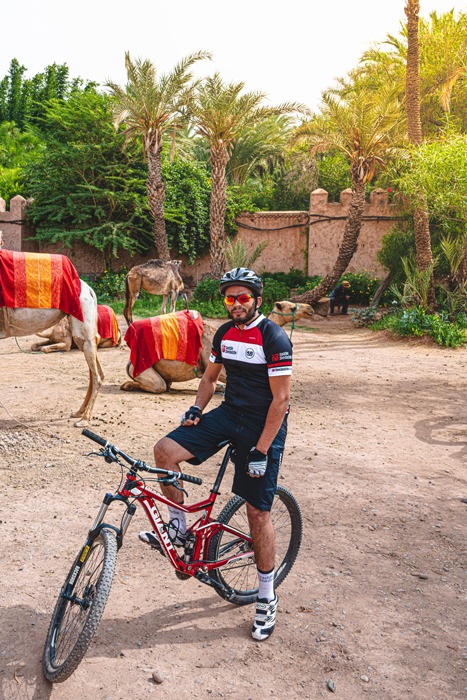 Tell us briefly your history with Skedaddle?
I started leading tours for Saddle Skedaddle in 2018. I guide all the Skedaddle tours in Morocco – both mountain biking and road biking tours. My role is to take care of all logistics, managing a team of drivers and a cook and of course to make sure that the guests have a safe and enjoyable adventure.
What is your favourite day on a bike with us and why?
One of my favourite days is Day 2 of the Atlas to Desert Adventure where we spend the day crossing Berber villages in the Atlas Mountains and climbing onto a wild plateau with spectacular views to the highest peak in North Africa. We spend the night in a camp with tents and a campfire. The only company there is the nomads with their sheep living in caves!
If you could cycle with anyone dead or alive who would it be?
Eddy Merckx, the best cyclist ever.
Tell us something about you we might not know…
From my professional experience of eight years as a mountain and desert guide, I know how to deal with different situations with a lot of creativity, patience, and perfection. Also, we have big families where I come from! I have 6 sisters, 2 brothers, and 23 nephews and nieces.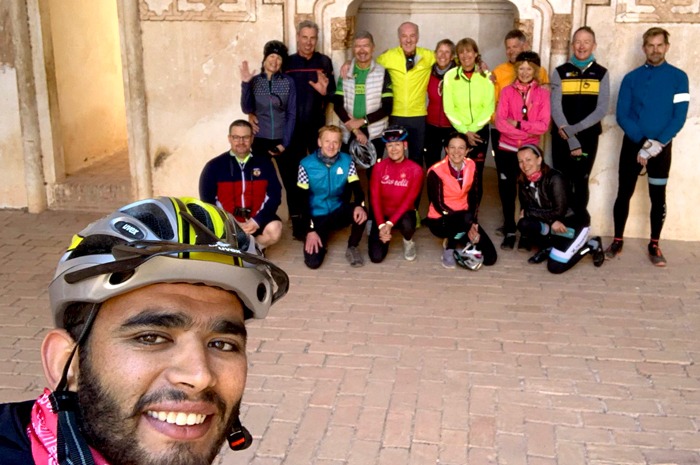 What would you say to anyone thinking of joining us in Morocco with you?
Our tours in Morocco are more than just cycling. Cycling allows you to explore the country with more freedom, learn about the culture, the people, and the food, all while enjoying the magical landscapes. The tours are ideal for people with a good level of fitness. The riding isn't very technical so being fit is more important than having especially excellent bike handling skills.