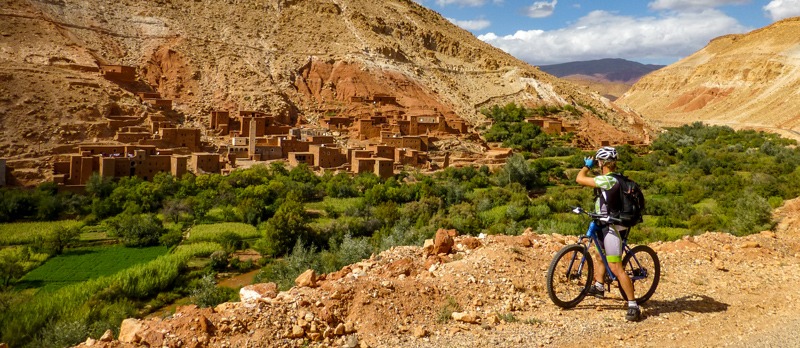 For 2023, we're all about helping you Experience More On Two Wheels – discover a country, region, or culture up close and at the speed of a bike. Our range of cycling holidays spans the globe and there is something for everyone, regardless of your level of experience or riding style.
This guide highlights some of the incredible destinations around the world that we explore and our favourite time of year to visit. By taking advantage of the insider knowledge and hometown pride from our local teams and partners in each country, we are confident we can offer you a safe and immersive cultural experience you will never forget.
Our local teams in the UK, Spain and Italy as well as our trusted partners around the world look forward to welcoming Skedaddlers in 2023 and supporting local communities and businesses in the process as we pedal through, not just pass by.
See which of our amazing group holidays are filling up fast for 2023 here!
---
Spring (Mar-Apr-May)
Spring in the Northern Hemisphere means more daylight hours, sunshine and warmer temperatures, making it a lovely time of year to explore at the speed of a bike. It brings an explosion of new life. The weather can be changeable, but don't let this put you off! There are also some great benefits of travelling at this time – for one you can expect fewer tourists, crowds and queues and often have the routes to yourselves. Further afield, there are some special experiences to be savoured too! What better way to get motivated for the summer season ahead?
Spring is the best time of year to visit the south of Spain as it's warm (but not too hot) and the region becomes covered in the bright reds, oranges, purples, and pinks of blooming flowers. The colours are even more spectacular against a backdrop of whitewashed buildings, mountainous countryside, and continual blue sky. In the week leading up to Easter, Spain celebrates Semana Santa or Holy Week, where members of religious brotherhoods, wearing robes and pointy hats, parade floats carrying statues of the Virgin Mary and Jesus throughout the region's towns and cities, accompanied by marching bands playing hypnotizing music. Seville is particularly famous for the spectacle!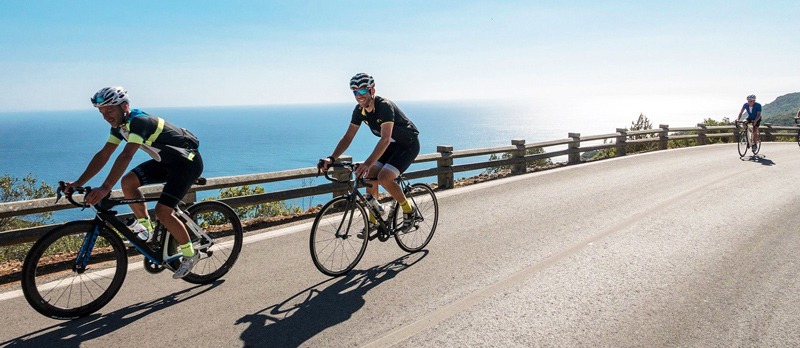 Although a dip in the ocean might still be a bit cold, you can generally depend on warm, dry weather throughout the spring months. The Portuguese landscape comes alive with flowers before the dry months of summer roll through – the hills of the Douro Valley fill with the intoxicating scent of orange and almond blossoms. Something not to be missed. Fewer tourists mean you won't be jostling for space at cultural sights such as the Pena Palace in Sintra and in the Algarve, you'll find one of the largest Easter festivals in Portugal, the Festa da Mãe Soberana in Loulé.
Spring makes a great time to travel to Chile as the country transitions from summer to autumn. This is when high-season crowds begin to thin out making popular destinations, trails, and roads more peaceful. The infamous Patagonian winds ease up a bit and bright-coloured autumn leaves begin to accentuate the Lake District landscapes. March to April heralds the harvest season in Chile, and this is marked by a series of celebrations known locally as vendimia. As part of the festivities, a number of lively activities take place at vineyards, including grape treading, music and dancing. In addition to wine harvests, this time of year Chile is also harvesting its honey, which comes from the native trees, Ulmo. In our local team's opinion, is the best-flavoured honey you can get, with a creamy taste.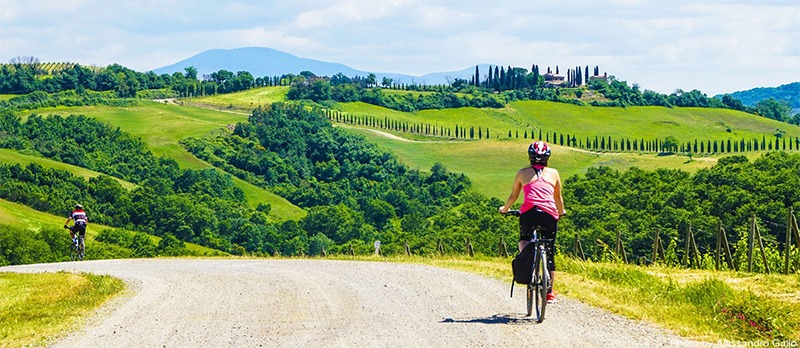 Spring is a great time to explore Tuscany, the temperatures are pleasantly warm and the scenery is lush and not parched after a summer of heat. You can also expect roads to be much quieter and the landscapes to be popping with colour as many wildflowers are in bloom at this time of year. As you cycle through the countryside, alongside Tuscany's iconic cypress-lined roads, fields of poppies are also a common sight.
---
Summer (Jun-Jul-Aug)
For many, this is the time of year we all eagerly await! The northern countries of Europe, the UK included, enjoy some of the best weather of the year, as long summer days and sustained spells of warmer weather set the tone. All in all, it's a great time to get out on the bikes and explore!
The days are longer, the evenings are warm and the roads and trails are dry – there's no better time to be on a bike than in the summer in the UK. To make the most of the seemingly short Great British summertime, why not tackle a long-distance route either from coast to coast or north to south to see the best this island has to offer!
By the sea or in the mountains, visiting cities or exploring the rolling hills of the countryside, summer in France is delightful. This is the season for festivals and events such as the Tour de France and Bastille Day celebrations. The air in Provence is filled with the fragrant scent of lavender during June and July and everywhere you turn, local markets are selling delicious delicacies perfect for a picnic lunch on the bike. Summer is also the perfect time to head into the mountains as the last of the spring snow clears from the higher cols.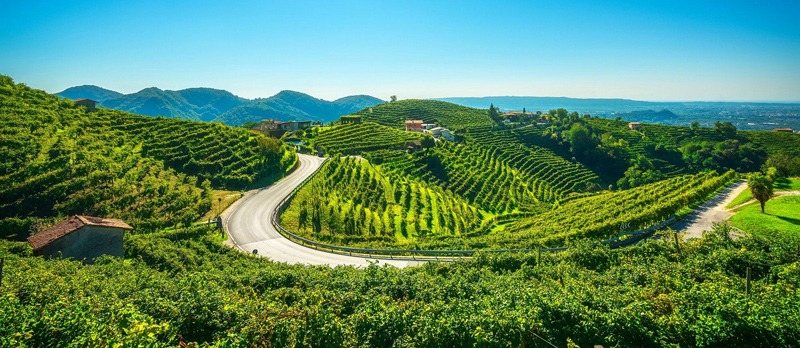 The Prosecco area is wonderful to visit at any time of year, however, early summer is when the weather is comfortably warm, and the vines are bright green across the hills. Prosecco-related events such as Primavera del Prosecco with fairs, markets, shows and exhibitions abound this time of year. Summer also means dinner outside, usually in a lively courtyard or garden, where you can sip a glass of Prosecco and feel the evening breeze as you watch the sun go down.
If you are more interested in passes than glasses summer is the perfect time to visit the Dolomites where the dramatic peaks are best enjoyed under clear, sunny skies. Whet your appetite watching the pros take on the likes of the Gavia and Stelvio in the spring before following in their tyre tracks yourself.
While Norway is beautiful all year round, in summer the country transforms into a road cycling paradise with its quiet, traffic-free roads that snake through some of the most pristine natural landscapes in the world. By day we ride past deep fjords, towering snow-capped mountains, lush green valleys, white water torrents, and plunging waterfalls, while at night we indulge in the clean, elegant, seasonal, and locally-grown fare for which the Norwegians are known.
Alternatively visit the Lofoten Islands, whose home inside the Arctic Circle means summer is the only time it can be enjoyed by bike. The jagged peaks, dramatic coastal views and picturesque fishing villages really shouldn't be missed.
Day 5 of our leisurely tour of the Wolds takes you to the rugged white cliffs of Flamborough. Here you'll find Bempton cliffs, home to the UK's largest seabird colony! Breeding season is in full swing during the summer months with nearly half a million birds flocking to this natural, seabird paradise. This alone is a true spectacle to behold, but from May to mid-July Puffins also join in the fun and so you're likely to catch a glimpse of these magnificent and distinctive seabirds.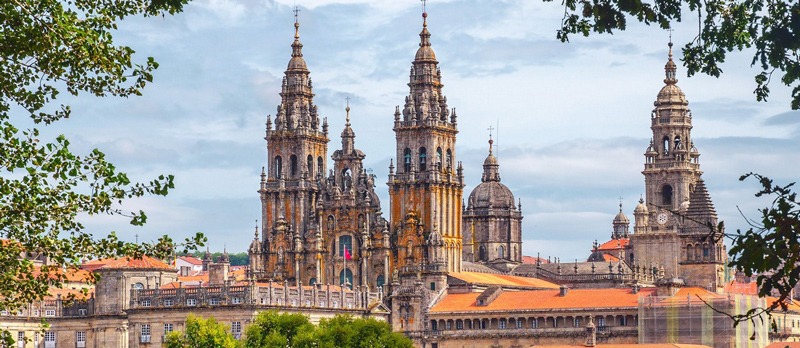 The world-renowned Camino is one of the most inspiring linear journeys on the planet! At Skedaddle, we believe pedalling the popular pilgrimage provides a unique way to soak up this ancient corner of Spain. This sparsely populated corner of the country boasts stunning rural beauty; a land vastly different to the modern high-rise resorts that dot the coastline of Southern Spain. We offer three inspiring ways to ride the route – mountain bike, road cycling, or a more leisurely-paced trip. This makes it a very accessible and achievable challenge for everyone. And don't miss our brand new e-bike departure which means even more of you can take on this incredible journey by bike.
The Scottish heather blooms a dazzling purple in the late summer sun. Our adventurous MTB journey takes you well off the beaten track, through the heart of this country's dramatic wilderness. This means you'll often find yourself biking alongside vast stretches of this hardy flowering plant which helps enhance the beauty of the landscape even more. And as we cycle along peaceful lochside roads on our Tour d'Ecosse road cycling holiday, a subtle earthy, musky smell of flowering heather fills the air. For those seeking a more manageable adventure, our Lochs and Glens journeys for leisure enthusiasts and families will also offer you plenty of opportunities to catch a glimpse of this heather in bloom. Just don't forget to pack your midge repellent as these little guys will also be out at this time too, the good news is the average cyclist can usually out pedal this irritating Scottish inhabitant!
Cycling, swimming, and strudel – these are a few of our favourite things! Come explore Austria with us as we roll through the lake-filled countryside surrounding Salzburg with the Alps as our backdrop. Take a dip in an alpine lake, ride through nature reserves along traffic-free cycle paths, visit the Sound of Music monastery, and enjoy exploring the famous old town of Salzburg – just a sample of all the fun awaiting you.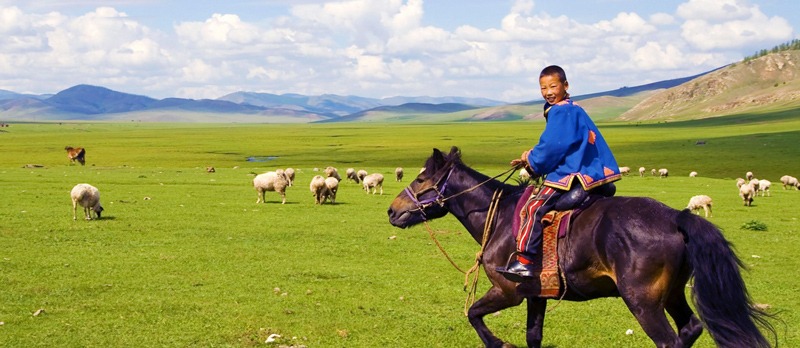 Mongolia is the Land Of The Eternal Blue Sky with 260 days of sunshine a year and summer is the most pleasant time to visit with pastures growing full of wildflowers and rivers and streams at their fullest. We camp under the stars and eat in the great outdoors. We cycle through a diversity of landscapes, including lush green grasslands and pine forests via a series of rock-strewn dirt roads, rocky river crossings, and compacted earth. Along the way, we encounter a diverse array of wildlife: many birds of prey, cattle, yaks, gophers, and the pride of many Mongolians, the horse. This is a proper summer adventure!
---
Autumn (Sep-Oct-Nov)
A late-season escape is perfect for those eager to escape the crowds of the busier summer months! Across Europe, early autumn makes for an ideal time to enjoy a getaway to some classic destinations as temperatures have dropped to a more pleasant level and the locals are back to work, leaving the beaches and cultural sights we visit much quieter.
Autumn in Morocco brings manageable crowds, interesting events, and pleasant temperatures throughout the country – this is the best time to visit! After months of steaming hot temperatures, the cities, coastal regions, and even the desert are finally cool enough to enjoy without having to hide away from the midday sun. The weather is lovely in the Atlas mountains, with warm daytime temps and cool, crisp nights. Summer vacations are over and the kids are back in school so you can expect fewer tourists this time of year.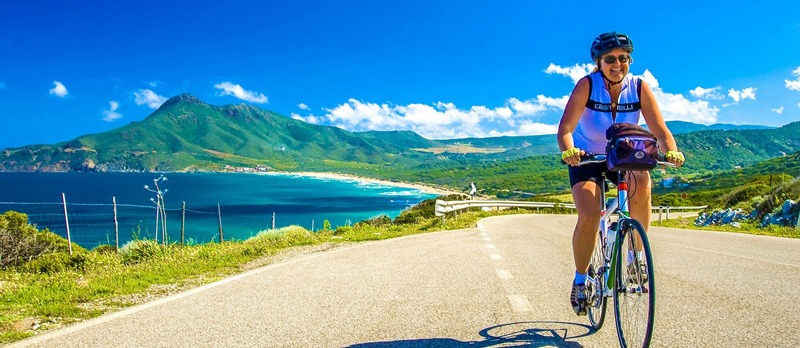 Our local team are always the envy of the UK office as they enjoy some of the best weather of the year during early autumn. The island's white sandy beaches and turquoise waters make it a true gem of the Mediterranean and as it's off-season, you'll likely get many of them all to yourself too! For those joining us on our Coastal Explorer road cycling tour we'll stay at the beautiful Albergo diffuso Antica Dimora del Gruccione guesthouse. The owners pride themselves on cooking seasonal food, grown locally, in a modern way. The menu here is sure to impress even the most seasoned of foodies and always goes down a treat after a day in the saddle.
England's least populated county has become increasingly popular in recent years, as tourists venture north in search of the county's vast, unspoilt beaches and iconic historic treasures. Whilst you're still sure to find plenty of space to roam in the summer months, early autumn is even quieter, so great for those looking to avoid busy tourist attractions and eager to enjoy quieter cycle paths. The notoriously nippy North Sea is also at its 'warmest' so a good time for anyone hoping for a post-ride dip.
---
Winter (Dec-Jan-Feb)
With much of the Northern Hemisphere plunged into winter, this time is typically when we cast our net further afield – in search of warmer climes and lashings of sunshine! Getting out on your bike in one of our more exotic destinations makes for a great adventure and is the perfect way to help fight off those dreaded winter blues…
When it's cold and raining in the UK, the tropical weather of Vietnam is more than welcome. In addition to cycling through tiny villages and rice paddy fields, the holiday is full of chances to swim in the crystal clear waters of the South China Sea, walk along white sand beaches, and gorge on freshly caught seafood. It's the perfect antidote to British winter!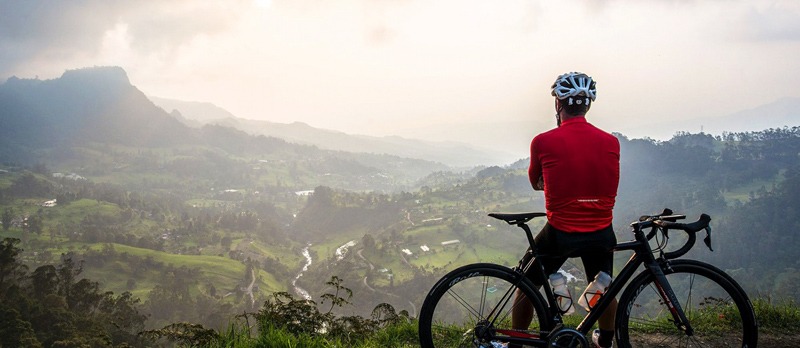 Every Sunday an incredible event takes place in cities across South America, known as ciclovia. For those less familiar it's a city-wide, car-free day and it brings out all walks of life. As we head out of Medellin on Day 9 of our tour here we encounter people from all different backgrounds, rich and poor, young and old, fancy bikes and old bangers, Lycra-clad or not – there's a really nice peaceful vibe. No noise. No fumes. The vibe extends throughout the day as Sunday is typically always a massive day for road cycling in Colombia. Beyond the closed city's streets and into the hills surrounding Bogotá and Medellin, the roads are buzzing with more serious cyclists. It creates a great atmosphere and is a great cultural experience for our cyclists – the locals are usually very curious and want to know where we are from!
Sandwiched neatly between Panama and Nicaragua and bordered by the Caribbean Sea to the east and the Pacific Ocean to the west, this beautiful Central American country sees the most sunshine during the dry months of winter. The country's landscape is extremely varied, from snow-topped mountains to beaches and rainforests, with warm temperatures year-round. During the dry months, you might spot strikingly-coloured quetzals and green turtles coming in for their annual shuffle up the beach to lay hundreds of thousands of eggs. On Day 7 of our Ruta De Los Volcanes trip, we explore an area renowned for iguana sightings – this is one of the best places in the country to see these magnificent and endangered creatures at close proximity.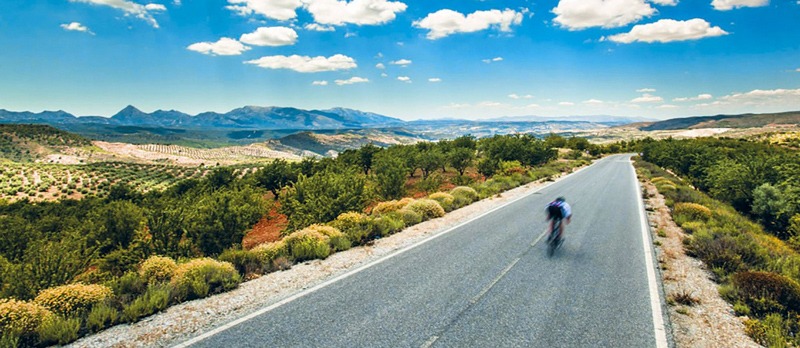 In search of some late-season cycling in the sun? Head to Ronda in the south of Spain. Known for its three historic bridges, the area is a road cycling paradise with miles of smooth surfaces and largely traffic-free roads surrounded by stunning mountain ranges. Ronda makes an ideal location for a centre-based week of riding as it boasts a wealth of fantastic loop rides which meander through chestnut-clad hillsides and are dotted with ancient white villages which lead us to some of the more challenging passes in the area – such as Puerto de Las Palomas. Throw in one of the best climates in Europe, lashings of fantastic home-cooked Andalucian food, beautiful, peaceful accommodation and we reckon you're definitely in for a cycling winter treat!