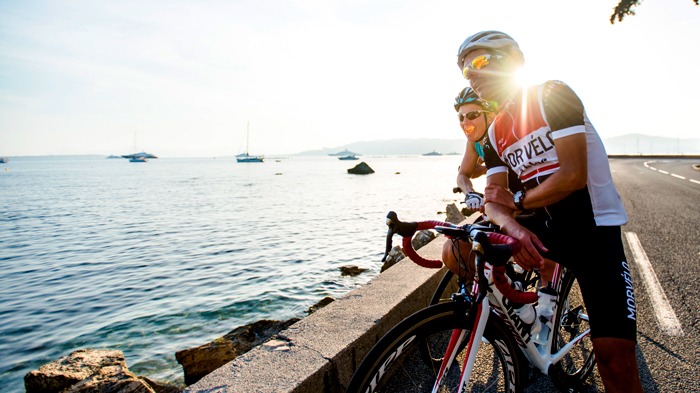 Is there anything better than a great day out on your bike? Call us bias, but we think it's hard to beat. Beautiful views, great achievements, endorphins and beyond – that feeling you get after spending a really memorable day in the saddle is one we just can't get enough of! But what is the best day you can experience on tour with Saddle Skedaddle? Well, our expert team has some ideas! Here's what our co-founder Paul Snedker, had to say when we asked him:
"In all honesty, it's a close shave between two really memorable cross country mountain biking days. Day 6 on the Grand Atlas Traverse in Morocco from Ifrane to The Cathedrale; and Day 7 on the Celtic Crossing from Dalwhinnie to Killin in Scotland. It's all about the variety of riding, both days have the classic combination of challenging climbing over various passes, technical fun riding and both are in the stunningly remote surrounding."
But that's only the beginning! Having ridden thousands of our group cycling tours between them, we asked our glorious guides to share their favourite days with us, each guaranteed to have you grinning ear-to-ear…
Best of
the UK
Highlands Coast to Coast, Scotland | Day 4, from Kingussie to Tomintoul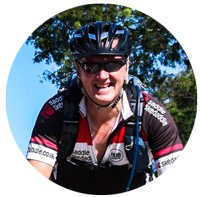 "Riding from Kingussie to Tomintoul is hands down the best day you will have on a bike in your life! The morning sees us follow military routes to Fort Augustus – including the famous Corrieyairack Pass. After there's not much else, and we follow the drover's routes from here, exploring valleys where some of the oldest settlements have been found. Eventually, we get to Loch Morlich which has an amazing beach. We go through the true wilderness, riding through ancient forests, over bogs and rivers. It's the transition from being near famous places to being in complete wilderness, that makes this day so special. The places you go through don't even have names – it's that remote, it's crazy. And the scenery is spectacular too of course. It's usually the first time it hits people how wild it is here, you can see it on people's faces – people just go, how the hell did you find this place? More people have been to Everest than cycled through here!" Steve Woods
Coast to Coast, England | Day 3, from Threlkeld to Alston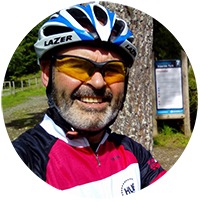 "They're all beautiful days, but personally I just love the section when we leave Penrith and head up towards Hartside Pass. The views here are spectacular. It's just the remoteness of it all, in good weather, absolutely nothing beats it. At just shy of 2,000 feet it's a challenge for riders but manageable and a great sense of achievement when complete, with amazing views out over the Lake District. Then follows a lovely long descent into Alston, so the rest of the day you just freewheel!" Brian James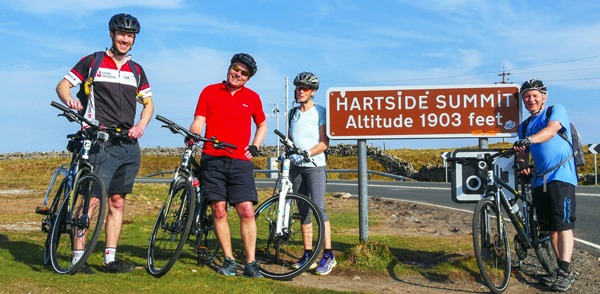 Hadrian's Cycleway, England | Day 1, from Bowness-on-Solway to Carlisle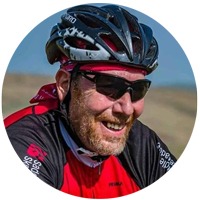 "The start of this tour is an excellent smooth ride to Carlise from Bowness-on-Solway, with the coast on the left, cows and sheep in the fields on the right and the taste of sea salt in the air! In Carlisle, we skirt around the city's castle, before crossing the river Eden and riding through many small villages, on quiet back roads. After our lunch break, we had on to Lanercost Priory, founded in 1164 to house the Augustian Cannon. Then it's the first cheeky climb of the tour to Banks Turret, one of the mile castles on the Roman wall. Not only that but we enjoy spectacular views across to the North Pennines and Lakeland Fells here! From this point, we begin to see remains of the wall alongside the road all the way to Birdoswald Fort, which we always try and make a visit to as it's nearly at the end of the days cycling. Finally, a steep downhill, climb and the final descent to Gilsland!" Les Haddon
Land's End to John O'Groats, England, Wales and Scotland | Day 10, from Talkin to Peebles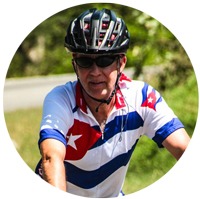 "Talkin to Peebles has to be one of my favourite days of the entire journey – it's the day we leave England and cross the border into Scotland. The views are just amazing. It's a long, hard day and very remote, but it is a great day of riding. We also take you up to Hadrian's Wall – the final frontier of the Roman Empire and a UNESCO site, which always goes down well with riders." Peter Eagan
Best of Europe
The Beautiful Isle, Corsica | Days 4 and 5, from Calvi to Porto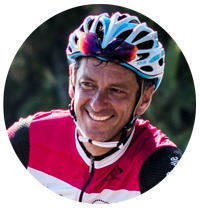 "In reality, it's almost impossible to just choose one favourite. Skedaddle tours visit so many fantastic destinations and we ride some of the most beautiful routes in the world. I suppose if you told me I could only ride my bike again one final time, I'd probably choose to go to Corsica and ride the coastal route between Calvi and Piana – it's hard to think of a more scenic road. I especially enjoy the section from the coastal village of Porto, which rises up through the wonderful Calanche de Piana. The rock, which overhangs the sea, has a very distinctive colour and forms many unusual shapes that have great stories associated with them. It's such a special and unique place!" David Hall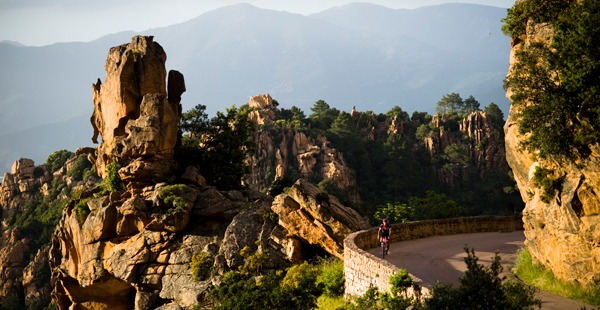 Basque Country to Andalucia, Spain | Day 11, from Almaden to Montoro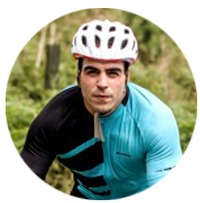 "Today you arrive into the lesser-known town of Montoro set dramatically on the banks of the Guadalquivir River. Before we get there, we enjoy an incredible section of the route, which I never get tired of! A snaking road is surrounded by beautiful fauna and flora, and it has everything you could want: amazing views, cheeky climbs, rewarding, fun descents, leg breakers – everything, and zero cars to top it all off, most of the time anyway!" Santiago 'Tato' Taboada
Tuscany to Rome, Italy | Day 3, from Siena to San Quirico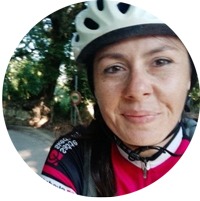 "What I still keep in my mind is the route from Siena to San Quirico d'Orcia, where your ride on iconic white country lanes on a rolling journey of ups and downs, surrounded by grapevines, cypress trees and poppies. The beauty of nature here is just amazing to experience from the bike. The group always has huge smiles on their faces today too! You follow the routes of the famous 'Eroica' (a well-known vintage road bike race that takes place on the white chalk roads here) and then along quiet roads surrounded by fields of golden farmland. The day ends with a lovely sweeping descent before you finish for the night in the picturesque middle age hamlet of San Quirico d'Orcia for a celebratory glass of delicious local wine. Bellisima!" Cristina Navarra – Did you know? In addition to leading tours for Skedaddle, Cristina also leads day rides based in her local region Puglia. To find out more or make a booking simply drop her a message to: navarra.cristina@gmail.com
Trans Andaluz, Spain | Day 6, from Los Barrios to Tarifa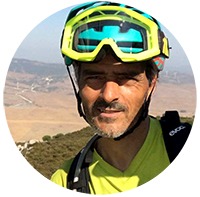 "Normally I always enjoy being on the bike but this one is extra special as it's the last day of the trip and we finish our route in my hometown (Tarifa). I always look forward to introducing our little paradise to cyclists. The truth is that even though Spain is full of beautiful places, being able to ride down beautiful singletrack in front of the sea is just an amazing experience and offers quite a show. I hope that this experience can be shared again very soon." Ludovic 'Ludo' Franco – Did you know? Ludo leads day rides in and around his base in Tarifa in southern Spain. If you are planning to be in the area and are looking to get out on the bikes, do check out his website.
Puglia, Italy | Days 2 and 6, Otranto and Alberobello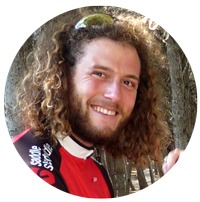 "I love it when we get to visit the ancient towns of Otranto and Alberobello. Both have been well protected by the modern world and are very special. Otranto is a picturesque town with a fortified Greek-Roman port. It sits perched right on the Adriatic coastline, with amazing views out over the turquoise sea. Alberobello is located inland and its unusually shaped Trulli homes are so impressive that they have earned a UNESCO World Heritage status. We stay overnight at both towns, arriving after enjoying a great day on the bikes exploring the regions idyllic coastline and rural countryside. The wow-factor is definitely there and so it's always a perfect place to end a day in the saddle. It makes me feel proud of my birthplace to see the emotion in the eyes of our guests." Antonio Desantis – Did you know? Antonio leads day rides from his base in Puglia. If you'd like to enquire about booking in a ride, simply drop him an email: antonio.desantis.eng@gmail.com
St Malo to Nice, France | Day 9, Entraygues to Mende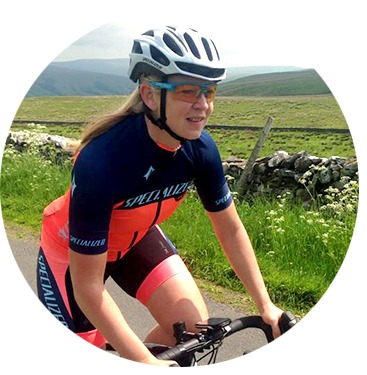 "Whilst it is one of the hardest and longest days of the trip it is also one of my favourites for the huge amount of variety in the riding and scenery as the day goes on. It's a physical challenge, even for the fittest riders, but also very rewarding. The morning starts following the Lot river through steep-sided gorges and we pass through the medieval village of Estaing which has a fantastic arched bridge and beautiful views across the river. After the first climb of the day, the next section is a series of ups and downs in the shade of chestnut wood, the climbing isn't too hard and the descents are twisting and interesting so before too long you arrive at St Lauren d'Olt. Our picnic stop is a beautiful place to relax but the hardest climb of the trip still looms ahead. The climb of Goudard is a tough one but the view from the top is spectacular. The day finishes with a long descent into Mende, where its ancient cathedral spire acts as a beacon drawing us in. We arrive with tired legs and rumbling stomachs, just in time for dinner as we all enjoy the sense of achievement on completing what is quite possibly the most challenging day of the trip." Hannah Reynolds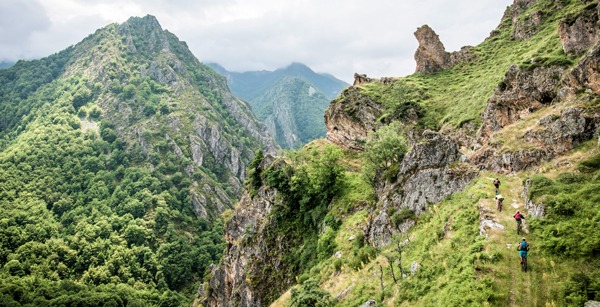 Trans Picos, Spain | Day 3, from Soto de Sajambre to Cares Gorge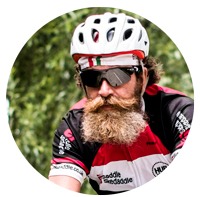 "My home is the Asturian fishing town of Llanes on the wild Atlantic coast, a beautiful place surrounded by nature! The incredible Picos de Europa mountain range can be seen in the distance and offers world-class riding that's hard to beat. I've led rides here for many years and the 3rd day of our Trans Picos Skedaddle tour was always one to look forward to (it's not currently available in our range anymore, but can be booked as a bespoke tour instead.) Perfect for riders who love short climbs and long singletrack descents with technical, rocky sections. The views get better and better as we descend deeper down the Cares Gorge on slick ribbons of snaking singletrack between dramatic limestone cliffs. The sensation rushing amongst the limestone rocks always makes me feel like the movement of the group is like rushing water down the mountain, to the bottom of the valley. It's a glorious feeling." Ramon Rayon – Did you know? Ramon leads day tours in and around his base in the north of Spain. You can discover more about that and how to join him if you're in the area, by checking out his website.
Appennini d'Abruzzo, Italy | Day 7, from Parco Nazionale del Gran Sasso to Loreto Aprutino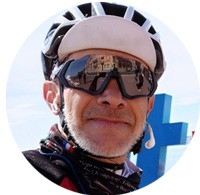 "The final day of riding on this tour is absolutely my favourite (it can also be enjoyed on our Grand Traverse journey). Today we ride up to the highest point on the tour, Campo Imperatore, which sits 2,100 metres above sea level. Once we get to the top the views are just amazing. This part of the route is located in the heart of the Gran Sasso National Park and it's a magical place. After the climb, we enjoy riding along open plains where wild horse graze on meadows and it's where I feel myself, in harmony with nature." Gualtiero 'Wally' Rossano – Did you know? Wally leads day rides combined with food experiences in his local region of the Langhe (Northern Italy), to find out more and join him on these tours take a look here.
Sensational Sierra Nevada, Spain | Day 5, from Fondales to Refugio Poquiera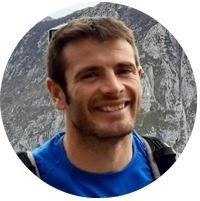 "Today's stage sees us bike some beautiful singletrack descents through impressive ravines and along old paths, beside where locals used to work fields. Eventually, we'll reach the ancient white villages of the Alpujarra region, a chance to enjoy some of the most characteristic features of this region of Spain. From here we head upwards, it's a tough but rewarding climb as we make our way to the Refugio Poqueira which sits at 2500 metres. It's one of the overnight highlights of the tour and on clear days we can enjoy watching the sunset out over the African coast." Alex Colomina
Camino de Santiago, Spain | Day 4, from Samos to Portomarin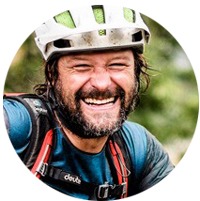 "I've been guiding the Camino for about 18 years and I still love being a part of this very special journey. Whilst each day has something uniquely special, for me, the ride from Samos to Portomarin represents the true essence of the Camino Frances. The route is beautifully intricate, winding through tiny, granite stone hamlets and farmsteads, passing by ancient chestnut and oak trees. Being a shorter day, it gives you a chance to savour the region's beauty. A stop in the ancient old town of Sarria for coffee gives the group a boost for the undulations through picturesque rolling Galician dairy farms. Many of the trails today are 'corredoiras', ancient mule paths that link the villages and towns of Galicia. It's hard not to feel immersed in the history of the area and the Camino. Today you'll also pass the 100km post (100km left to reach Santiago), which is always a special moment on the journey. Here you'll notice the Camino tends to get a little busier, as 100km is the minimum distance which pilgrims on foot need to travel to receive a Compostela! The day ends in Portomarin a tiny town which sits high above a river. There are always plenty of pilgrims here and it's always fun to join them on the terraces of the bars on the village square for a well-earned Galician cider." Dan Hirst
La Rioja – Ruta del Vino, Spain | Day 3, from San Millan de la Cogolla to Quintanillar de la Sierra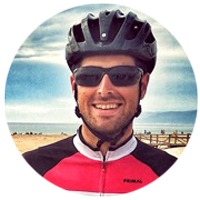 "I had to include a day from a tour that explores the place I am proud to call home! Rioja may be the smallest region in Spain, but it feels infinite and every cyclist I've ever ridden with here has felt happy about their choice. Day 3 of Skedaddle's guided tour here is always the highlight of the journey for me as we head into the dramatic Cordillera Cantabrica mountains, riding dramatic roads that weave up stunning gorges on virtually traffic-free roads. The day ends with a beautiful twisting descent before we spend the night in a remote and isolated village, surrounded by the mountains!" Ignacio (Nacho) Ascacibar
Coastal Explorer, Sardinia, Italy | Day 7, from Calasetta to Costa del Sud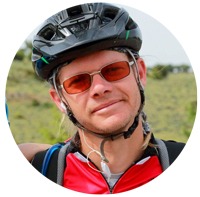 "The last day of this tour is probably the best and most beautiful as it takes you along the island's stunning south coast, it's just a spectacular piece of road to cycle! The landscapes are really varied today too, you'll start on an island and then cycle through salt flats, from here you'll cycle through the town of Santadi, home to lots of vineyards, and on to the beautiful south coast, which boasts never-ending views out over the turquoise sea and lovely sandy coves. It's the perfect way to end the journey." Lieven Loots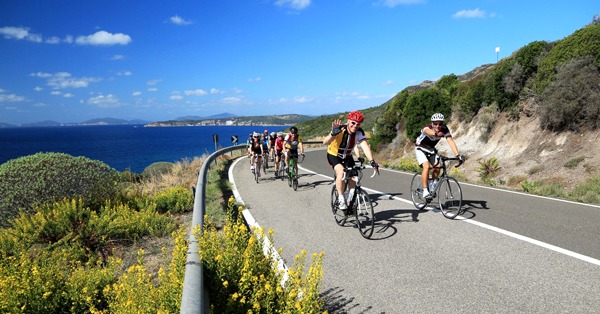 Grand Traverse (North to South), Italy | Day 16, from Lecce to St Maria di Leuca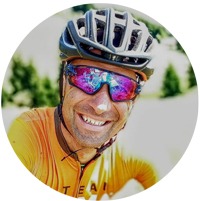 "The last stage of the Italy Grand Traverse is my favourite. The ride runs along the coast of Salento, and the road is overlooking the sea, offering wonderful views of the coast. There are numerous bays with crystal clear water! The customers, after having cycled from the top of Italy through many regions, finally reach the southernmost part of the country. I remember their emotion well! Some of them even shed a few tears. Upon their arrival in Santa Maria di Leuca we have prepared a special celebration, with champagne and fresh fruit. This is such a special tour, not only because it is very long and challenging, but also because a special relationship is created between guide and client." Simone Scarella
Best of Further Afield
Enchanting Ethiopia | Days 5 and 11, Simien and Gheralta Mountains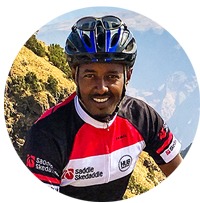 "This is a very tricky question as every day of our tour here has something special about it. If I had to choose, then getting to the first campsite in the Simien Mountains has a real wow factor for me. Not just because of the incredible views, but for the look on people's faces when they see these views – I never knew eyes could go so wide and jaws drop so much. Day 11 when we explore the Gheralta Mountains, is always a great day out on the bike too. We top off our time in this region by walking up to the uniquely positioned Abuna Yemata Church. Set within a cliff face, halfway up a sheer rock pinnacle, it's not for the faint-hearted, but for those brave enough, it is one of the absolute highlights of the trip." Getachew 'Chewy' Alemu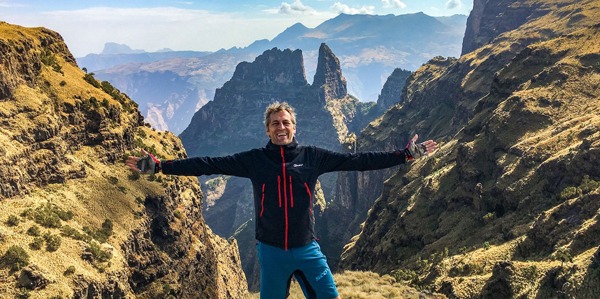 Secret Sarawak, Borneo | Day 6, from Bako to Mongkos Longhouse
"This day on our Borneo adventure is packed with different things which I really love. We get up at first light and leave Bako National Park on a little speedboat and then after some yummy local noodles head to see the orangutans at Semenggoh, from here we change into our cycling kit and head through some stunning scenery and end at a small village where we do a homestay with a local tribe. The day ends with a night of traditional food, dance and local rice wine at a traditional Longhouse – what's not to love!" Andrew Straw
Cuban Revolutions, Cuba | Day 6, from Sierramar to Marea del Portillo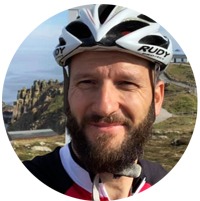 "I think this is probably one of the hardest questions, we as leaders have to answer, not just to friends and team, but customers too. Recently, I had the privilege to work in Cuba with a fantastic team of local guides who are truly knowledgeable and professional. If I have to sum up the best day ride than this would be the day we ride from Sierramar to Marea del Portillo. It is characterised as stunning coastal ride and it is the longest day of the trip, at about 80 (ish) km of mixed terrain. After a short transfer, we start the ride along the coast usually with a decent tailwind that helps us cover the gently undulating ground. Probably the best moment of the day is just after a café stop (where we enjoy proper Cuban coffee!) From here, we get to ride with the sea on our left and the impressive Mt Turquino (1974 metres) which is the highest point in Cuba on our right. The contrast between the sea smashing into the shoreline and the very green and tall mountain on the other side is just priceless. It feels remote, wild, and very exotic. Having, probably the best hotel at the end of the day with the sea next to you and a swimming pool to cool off in – is just divine! Oh, did I forget the never-ending included supply of Cuba Libres and Mojitos? Well, you can picture a proper holiday!" Radu Man
Lake District, Chile and Argentina | Days 10 and 11, from Pucon to Conguillio National Park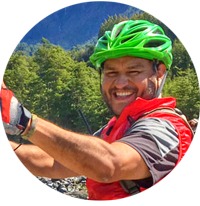 "I really enjoy the last couple of days of this classic Skedaddle trip. More than 10 years leading it and I never get tired of the amazing scenery and natural history. First, we leave Pucon which is a popular holiday place for locals in Chile, then we'll head out into quiet countryside and Mapuches (that's the indigenous folk of Chile) territory. From here we'll ride through agricultural and forest valleys, before we climb into the epic Conguillio National Park, one of the absolute highlights of the journey. It's an amazing place home to dramatic volcanic formations, vast monkey puzzle forests, lakes and lagoons, as well as a perfect cone volcano known as Volcán Llaima – one of the most active in South America! We finish the day at the charming La Baita lodge, based within the national park, where great views, friendly staff and cold beer is waiting for us! The next day leaving the park, a short section of single trail between old monkey puzzle forest and the option for spot condors is just the cherry on the pie!" Ernesto Palm
Fuji to Kyoto, Japan | Day 4, from Lake Kawaguchi to Fujinomiya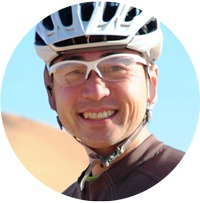 "Today we start from Lake Kawaguchi, on the north side of Mt Fuji. We can see the impressive sacred mountain over the lake. Our tours take place in the spring and autumn, and so cyclists will either enjoy cherry blossoms or autumn leaves today, and both are spectacular. After Lake Kawaguchi, we will cycle along Lake Sai, before riding through a deep forest at the foot of Mt Fuji. We then follow a road connecting villages, riding past bamboo, rice paddies and wasabi fields. There are also lots of spring waters that come from the rain and snow on Mt Fuji that we'll encounter today. Our place of rest for the evening is a small town called Fujinomiya where there is a shrine called Fuji Sengen-Taisha, which is the centre of worship of Mt Fuji. It's a very sacred place for the Japanese mind. I always think this day gives riders a great all-round insight into lots of the key aspects of Japan, from nature to agriculture, and faith." Takashi 'Taka' Niwa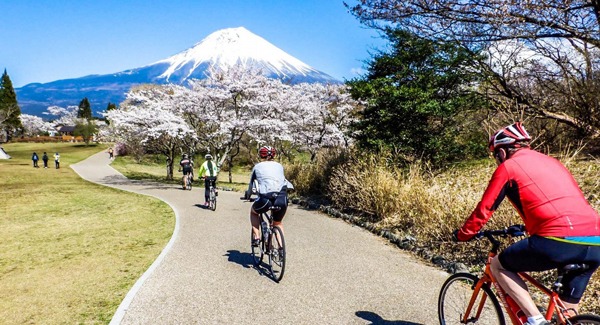 Backroads and Beaches, Sri Lanka | Day 9, from Bandarawela to Katharagama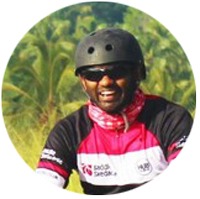 "It's a long day (nearly 100kms) but the good news is, there is a lot of downhill to enjoy as we leave the Highlands and head to the flat southern plains. The contrast of the two landscapes is always impressive to experience on the bike. En route, we'll enter sugarcane fields, which we'll meander through and which feel a bit like a maze! This is also the day with the best chance to see wildlife from the bikes, elephants are allowed to roam freely near our resting place for the evening and have been spotted crossing the road on our tours here before!" Rakitha Jayawickrama
South Africa | Ant's Nest Reserve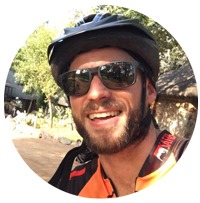 "Nestled on the bank of the Majale River, this unique camp provides a safe and comfortable retreat, while at the same time allowing you to experience all the sights, sounds and sensations of sleeping in the open within the upper branches of a tree. An early rise with tea or coffee brought to your tent marks the start of the day's adventure. Traversing parallel to the Limpopo River, the route heads towards the network of rivers that crisscross the centre of the reserve. This area is dense in game all year round, with herds of wildebeest, zebra, waterbuck and eland can easily be seen. There are numerous river crossings to navigate, with our cycle guides constantly on the lookout for leopard, lion and cheetah. The feeling is exhilarating! Having meandering through dense thickets and open plains, up and around gentle hills with vast views back towards South Africa, the ride arrives back at Tree Camp in time for a scrumptious lunch. That afternoon we will enjoy an open vehicle game drive exploring the area in search of crocodile, hyena and the big cats before returning to camp for sundowners and dinner under the stars." Cameron Murray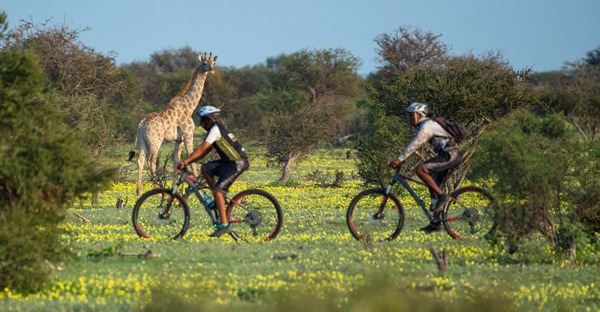 For even more travel inspiration, click here.
Want to know more about our amazing guides? Check out our guide section on the blog to get to know our team a little bit better and for more expert advice on all things cycling!