Spain - Basque Country to Andalucia - North to South (16 Days) - Guided Road Cycling Holiday
Holiday Highlights
Cycling through the varied beauty of 14 national parks

Delicious regional dishes which change from day to day as you traverse the entire country

Crossing the granite Guadarrama and Gredos mountain ranges as you move from the north to the south of the country

Views over the Straits of Gibraltar to Morocco

The beautiful towns of San Sebastian, Guadaloupe and Ronda

The satisfaction of arriving in to Tarifa with over 1,000 miles of Spanish roads having passed beneath your wheels
View Holiday Schedule
Day
Description
Distance
Ascent
Meals
1
Arrival: Bilbao Airport
Non Riding Day
2
San Sebastian to Aizpun
68 Miles / 109 Km Approx.
2,200 Metres Approx.
B L
3
Aizpun to San Millan de la Cogolla
87 Miles / 140 Kms Approx.
1,750 Metres Approx.
B L
4
San Milan de la Cogolla to El Burgo de Osma
85 Miles / 136 Kms Approx.
1,625 Metres Approx.
B L
5
El Burgo de Osma to Valverde de Los Arroyos
63 Miles / 101 Kms Approx.
1,650 Metres Approx.
B L
6
Valverde de los Arroyas to Miraflores
69 Miles / 111 Kms Approx.
1,900 Metres Approx.
B L
7
Miraflores to Navaluenga
81 Miles / 130 Kms Approx.
1,700 Metres Approx.
B L
8
Navaluenga to Talayuela
62 Miles / 99 Kms Approx.
1,600 Metres Approx.
B L
9
Talayuela to Guadalupe
71 Miles / 115 Kms Approx.
1,450 Metres Approx.
B L
10
Guadalupe to Almaden
88 Miles / 141 Kms Approx.
1,700 Metres Approx.
B L
11
Almaden to Montoro
86 Miles / 138 Kms Approx.
1,750 Metres Approx.
B L
12
Montoro to Priego de Cordoba
53 Miles / 86 Kms Approx.
1,450 Metres Approx.
B L
13
Priego de Cordoba to Alora
75 Miles / 121 Kms Approx.
1,600 Metres Approx.
B L
14
Alora to Ronda
37 Miles / 60 Kms Approx.
1,350 Metres Approx.
B L
15
Ronda to Tarifa
81 Miles / 130 Kms Approx.
1,700 Metres Approx.
B L
16
Departure: Gibraltar Airport
Non Riding Day
B
Meals: B = Breakfast L = Lunch D = Dinner | Please keep in mind the distances and ascent information provided are intended to be indicative and may vary from the actuals due to accommodation changes or when compared on different GPS devices and software
For more information download our trip notes
Holiday Information
Spain,
España,
doesn't need much of an introduction. We all know something about this country which takes up the lions share of the Iberian Peninsular. Most of us know about the great weather, the best in Europe even, and you probably know something about Spanish culture, flamenco, bull fighting and the infectious fun-loving attitude of the locals. You may have tasted tapas, manchego cheese and spicy chorizo and you may have followed your heroes on the
Vuelta a España
. We may know that Andalucia is in the sweltering south, the north is mountainous and green and the capital, Madrid is slap bang in the centre.
But how well do we really know it?
Did you know that Spain is the 2nd most mountainous country in Europe? Many know the north and south are mountainous and think the middle is one huge plain! Think again, this journey heads through an untold number of sierras, the most significant being the Cordillera Cantabrica the huge natural barrier that runs across the Atlantic north, the spectacular Sierras de Guadarrama and Gredos that envelope Madrid and the limestone splendour of the Nieves and Grazalema ranges in Andalucia.
The Vuelta a España has been running since 1935 and the whole country is a road cyclists' paradise with untold amounts spent on 'upgrading' rural roads into smooth, flowing ribbons of asphalt. The road cycling tradition and culture is an integral part of life in Spain, with fantastic, empty roads winding their way through stunning sierras.
It's certainly a bumpy ride but we do try to keep climbing to a minimum at the same time as taking you on a most spectacular route. This is certainly no col bagging trip, but one which links the very different provinces of Spain, giving you the chance to be seduced by the ever changing geography, flavours and culture this proud country has on offer.
This fantastic journey will take the rider through no less than 14 natural parks and many more areas of natural beauty, giving the ride a very wild, adventurous feel. Days in the saddle will be linked by planned drink stops in local bars, al fresco lunches of the best produce in the region and stays in a cherry picked hotels including monasteries, olive farms, town mansions and a number of other historical buildings which will all put the topping on this very Spanish cake!
This will be a challenging journey giving you 14 days in the saddle, but a trip that will never stop charming you on this discovery of Spain.
For more information download our trip notes
Holiday Feedback
A high quality service - we would definitely recommend!

We really enjoyed this holiday. The cycling was challenging, but because of the lovely routes chosen, we found it really enjoyable. Having been on a few Skedaddle holidays, I think the accommodation provided was the best we have encountered. There was a great mix ranging from modern hotels, rustic country places in the back of beyond, plus interesting historical buildings. All had their quirks, were comfortable, and gave us what we needed. We particularly liked the hotel at Navaluenga. The manager was a lovely friendly man, the rooms were trendy, clean and very comfortable, the food was brilliant, and overall the staff really looked after us. It's a hotel we'd like to go back to in the future.


As usual the standard of the lunches provided by the Skedaddle staff was excellent – tasty and plentiful, with a lot of thought given to presentation, nourishment and local cuisine. They catered for any specific dietary requirements, and quickly adapted to time and weather constraints – where necessary eating at local restaurants when the weather wasn't great, or we had a tight time schedule. . Dinners were mainly very good, and it was great when the Skedaddle guides took control of ordering a variety of starters which they knew we'd enjoy – it made things a lot easier for us.


Our favourite day was probably day 12 – Montoro to Priego de Cordoba. The routes mainly used very quiet scenic roads, which for the main, were in great condition. I loved the undulating routes, the wonderful scenery, and the interesting towns.


We had previously been on a trip with Manu the tour leader and we found him an excellent leader on the trip, and likewise for this trip. He was kind and patient, very thoughtful and able to pre-empt exactly what we needed i.e. when we came down from a long cold climb he suggested a hot chocolate stop – which exactly hit the spot. He was very knowledgeable, cool and calm, and I believe that he managed his two guides very well. He had a great sense of humour, and ensured that as well as being safe, we had loads of fun. He was always at least one step ahead of the group, ensuring that everything ran smoothly and we were kept comfortable and happy at all times. The other guides Ludo and Nacho were great fun, and excellent at their jobs. They all kept a great sense of humour and ensured that the group remained together and knew exactly where they had to be, and what they had to do. They worked very hard to make our lives more comfortable i.e. loading and unloading our luggage each day. Thankfully I didn't need their help on bike repairs – but I could see that both these guys were happy to spend time fixing issues on the bikes, and resolving any problems


Skedaddle holidays are expensive, but I think that the high quality service provided certainly justifies this. We have already recommended Skedaddle to friends, and some of them did book on a Skedaddle trip in August – which they thoroughly enjoyed.

Katharine, Hampshire, UK

The guides were caring, professional and excellent...

All of the accommodation provided was excellent and of a very high standard. I must say all the guides were excellent. They were very caring and supportive but still gave us freedom to cycle at our own pace. They were concerned that I always got a gluten free option at dinner and that there were plenty of gluten free options at lunch. They were also really good fun. I think that being a guide must be a really tough job because you can never switch off but they were always calm and cheerful. I can't praise them highly enough – they were all very professional and excellent at their jobs.

Shirley, Cheshire, UK

Very enjoyable!

Every day had its highlights. I couldn't choose a favourite if I had to. Long climbs and long descents every day. It was tough at times but very enjoyable!


Manuel and his team were excellent. They anticipated our every need. Were knowledgeable and informative of the route and added to the trip in EVERY way possible. Fabulous chefs and drivers and great supportive riding guides too. Thank you to all three guides, they made the trip.

Claire, Derbyshire, UK

Chapeau to the guides!

An excellent holiday! It's too difficult to choose a specific day as our favourite! The guides (Manuel, Ludo and Nacho) made this such a great holiday. They worked tirelessly for our enjoyment. Chapeau to them!

Sean, UK

A life changing experience.

My favourite day was riding into Montoro. The roads were like smooth, new blackboards, windy, technically enjoyable, and stunning in its beauty. I was extremely impressed by my pre-trip coordinator, and her perseverance and customer service were critical in making this trip happen. Furthermore it was the guide and tour leader's local knowledge, kindness, compassion and skill-set which made this a life changing experience for me.


Our tour leader was an excellent chef. He sourced all of the freshest ingredients he could find and his culinary skills and hygiene in the kitchen were excellent. I loved the focus on "lighter faire" rather than heavy, creamy or starchy meals. Most of the meals included foods representative of the areas we were in and many were homemade. The guides were always ready at the toughest parts of the ride with melon, fruits or quick energy-providing "snacks" which were also highly refreshing on 15 or higher percent grades in 90F degree heat on 80 mile days! They were so incredibly supportive in this regard, and it is this attention to our health through healthy sustenance that it is no wonder I never had heat exhaustion or worse, but instead enjoyed the toughest, hottest climbing days.

Kevin, US

Outstanding guides...

The tour leader Manuel and his team were outstanding. They bent over backwards to accommodate everyones needs and then some! Always cheerful, totally professional, safety conscious and excellent mechanical knowledge.

Kerry, UK

Skedaddle is worth paying for.

The Spain North to South route is an excellent journey which takes you to parts of Spain you would never otherwise visit. The organisation and care taken with the daily arrangements were truly excellent. Service in the office and the three guides was first class throughout the whole process from first enquiry to dropping us off in Gibraltar to catch our flights home. The accommodation is of a very good standard and is interestingly quirky in places. The breakfasts were generally very satisfying and I enjoyed the fruit, jamon and cheeses on offer. Picnic lunches were excellent with interesting variations day to day including some local specialities.


Mostly excellent riding with smooth empty roads for much of the trip. Even the bit of cyclocross we had to do one day was an interesting variation in the usual routine. My favourite day would have to be from Almaden to Montoro. The fast 20km descent through on a wide, smooth road filled with multiple switchback into Montoro was undoubtedly the highlight of the trip.


Our tour guide did an excellent job in running the trip. From his comprehensive briefings in the morning before departure all the way through to organising the payments for the evening meal. The attention to detail and concern for safely negotiating the route was extremely professional. I'd be most happy to have him guide me on another trip. All three guides were excellent company and great ambassadors for Skedaddle.


The information provided was excellent, clear and comprehensive. The service by the office was first class. They answered any questions that I had and stayed in touch from first contact onwards.


While a Skedaddle trip is never the cheapest the value added by everyone at Skedaddle is worth paying for. The standard of guiding is always very high, the accommodation more than adequate for an overnight stop, the picnic lunches always something to look forward to, and the overall care for the customer impressive, undoubtedly. I think I have done six Skedaddle trips and I'll be looking to book another next year.

Derek, Surrey, UK

Terrific!

An excellent holiday, the monasteries were fabulous and the mid morning snacks were terrific. Nothing was too much for our tour leader Manu and the other guides too, who always ensured everyone was safe.

David, Gloucestershire, UK

This is an expertly designed route staying at some wonderful hotels.

Our tour leader Steve was very thoughtful and supportive, very engaging and great fun to be with. He is very eager to ensure everyone has a good experience, and gave us lots of help on issues that were particular to us e.g. Once he knew we were fussy about tyre pressures he checked them for us without us asking. He has a flair for food, both choosing and preparing it and also working with restaurants to maximise quality and value for us.


The food provided by Steve and Andy was high quality, creative and varied. We had some superb and great value dinners, Steve did a good job facilitating fixed price feasts.

Nigel, UK

Nothing too much trouble for guides Steve and Andy.

Fantastic Ride form San Sebastian to Tarifa. The roads were really well surfaced (mostly) and often vitually traffic free particularly in the north. It is a fantastic journey. I was surprised how mountainous spain is. Loved it. Guides Steve and Andy were great.


Hotels were fantastic. Really high standard. Really impressed. Steve worked tirelessly throughout the two weeks. He was very approachable and very helpful. Nothing too much trouble. Gave us a really helpful introduction to Ronda so we could make the most of the time available to get a look around. Extremely patient with us finishing late on some of the longer days Great to spend time with. Made it a great tour for us.

Steve, Cornwall, UK

We were very happy with everything Skedaddle did for us!

Dan, John and Steve could not have been more helpful. Nothing was too much trouble and they frequently put themselves out for the group. Steve's food was absolutely wonderful – the way he cooked such delicious meals just by the roadside was amazing.


Dan was incredibly relaxed and patient, but was also very good at taking charge when necessary. Nothing was too much trouble and he was constantly changing someone's tyre or sorting out their bike problems. He was a pleasure to spend time with. He always had a smile on his face, even when it was pouring with rain and we were all moaning!

Charlotte, Dorset, UK

Best Skedaddle Trip Yet

There are too many favourite days to mention! Tour leader was just plain awesome – in charge, totally calm and unflappable and a delight to have as company and head guide. The other two guides were both awesome as well. Great job again – best skedaddle trip yet – road bikers dream, big days, quiet roads, awesome surface. I have already booked my next adventure!

David, Canada

Overwhelmingly positive

Overwhelmingly positive experience for a first Skedaddle holiday (in fact a first guided cycling tour of any description). The pre-trip service was great including detailed trip notes, packing advice etc. and it was good to be able to talk to someone before booking about the likely make-up of the group, difficulty levels etc. The guides on the trip were fantastic – really helpful throughout and so flexible. They helped me a lot with my bike and also when I got an injury. They just wanted us to have a good time. I ate so much, there was never any danger of running out of fuel on this trip. Lots of fantastic fresh food at lunches and during the ride. The team really wanted us to eat well and healthily and were keen to introduce us to regional specialties as we rode through Spain.


I think my favourite was day 3 – to Burgo de Osma. Loads of climbing through snowcapped mountains, beautiful lunch spot, a big descent after lunch, a stunning canyon with vultures circling overhead and then a last 10k blast along a valley to a fantastic hotel in a pretty town. But all the days were great. Tour leader was great – really looked after us and set the tone for the other guides. Great stories too!

Peter, Hertfordshire

Awesome!!

Our tour leader was outstanding. He made the trip awesome and I had great faith in him. Our guide was charming, empathetic and a real asset to saddle skedaddle. Again nothing was too much trouble. The other guide worked very hard to keep all the bikes on the road and was keen to help at all times and was very enthusiastic. Gluten free necessity extremely well catered for. The 3rd last day to El Chorro was my favourite but to be honest every day was fantastic . Couldn't recommend the cycling more highly. Great roads, hardly any cars, amazing sierras and constantly changing aspects. 2 or 3 complete changes of scenery per day. Awesome!!

Richard, New Zealand

An excellent holiday

Both guides were fantastic, nothing was too much trouble and a great sense of humor! An excellent Skedaddle holiday which I highly recommend.

David, Queensland, Australia

Excellent local knowledge

Picnic lunches were excellent, especially the salads. Very good availability of water, fresh fruits and snacks from the van during the rides. Most days were very good, my favourite was probably Navaluenga to Talayuela (Day 8, 7th cycling day). Plenty of climbs, good variety of roads, nice picnic lunch spot.


Decent quality bikes in very good condition. Excellent maintenance provided by the guides when required. The guide was a very nice guy and great fun. Easy going, but in charge when he needed to be. Excellent local knowledge. GPS files provided in advance were very handy.

Paul, Buckinghamshire

Stunning Scenery

Stunning scenery, guides who went out of their way literally to make sure our every need was met, and a great group of people. The catering for gluten free requirements was the best I have experienced. Our tour leader took a mature responsible approach to everything he did and sets the standard for all other guides. He had a lot thrown at him on this trip and took it all in his stride.

Denis, New Zealand

All fantastic!

All fantastic – every day was the best day! Our guide was an absolute star, really good and could not be faulted. Always went above and beyond – even provided some (Italian) champagne when we reached Tarifa. Excellent and easily as good as our guide when we went to Morocco. Other guides were also excellent in every way and could not do enough for us. Nothing was too much trouble.

Huw, Cheshire, UK

Some great lunches!

The tour leader had a very high standard of cycle ride leadership skills. The team were perhaps lacking in knowledge about local plants, history etc. One guide was an excellent cook- some great lunches!

David, Fife

Excellent...

Dan and John were excellent guides. As good as ever! Fantastic trip in all aspects. Route, cycling, scenery, accommodation, food, support…Well done guys and thanks for all the support you gave me. Steve offered a fantastic support and his lunches were amazing!

Carmen, Cheshire, UK
All email marketing communications from Skedaddle will come with the option to unsubscribe and you can also manage your subscription preferences by logging in to the My Account area of our website.
Give us a call on:
+44 (0)191 2651110
Drop us an email on:
Holiday Summary
Duration:

16 days

Prices From:

£2,795

Estimated flight price:

£150
Optional
£365

Bike Hire:

£365
£365

Single Room:

£365
Holiday Details
Place to place

15 nights traditional hotels

14 days riding

Breakfast and lunch

Guided with vehicle support

Airport transfers

Luggage transfers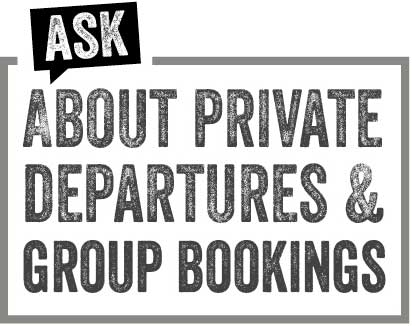 You may also like...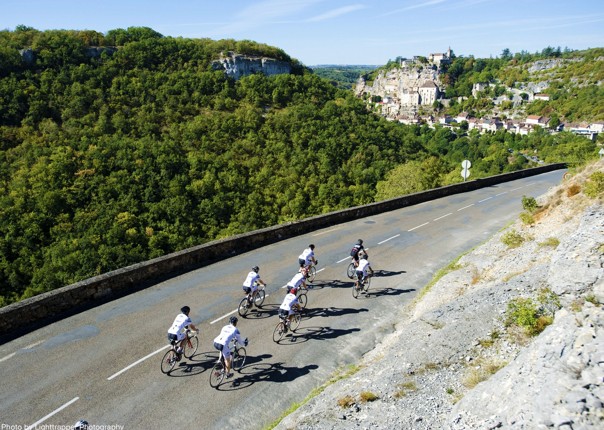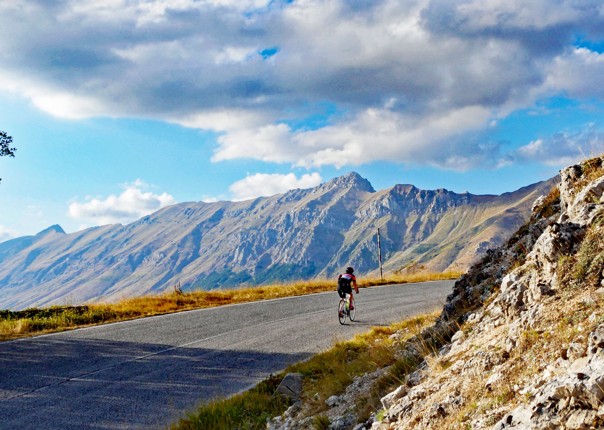 Skedaddle News, Views and Holiday Stories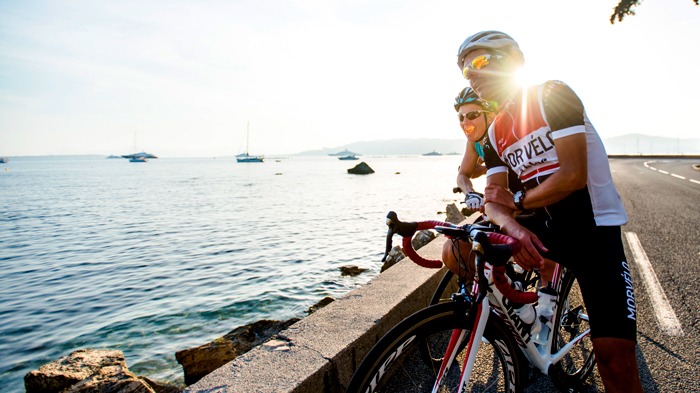 The post Our guides' 27 favourite days in the saddle appeared first on Skedaddle Blog.
Last Updated: 02/07/2020