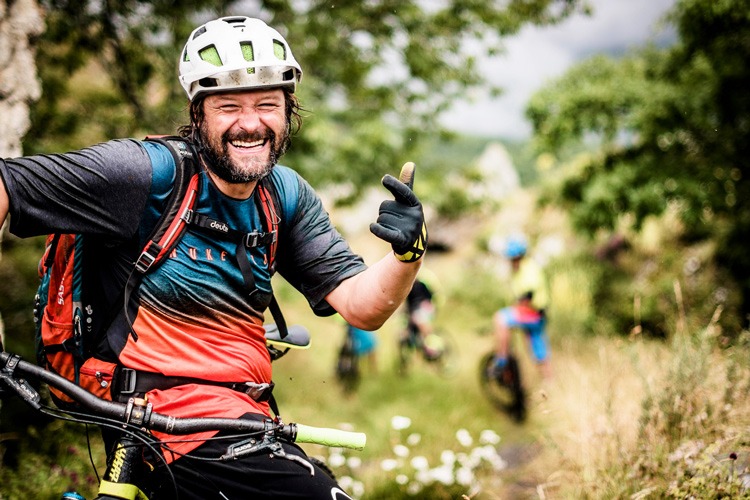 We take a closer look at our team in Spain, who look after some of our most popular tours. Meet Dan, who is likely to be found coordinating at Skedaddle Espana's base (or out blazing the trails!). Read on to find out more about our expert guide, Dan Hirst…
1. Name/nickname
Dan the bear! My brother named me Osito-man (little bear in Spanish) when I was a kid and since then it's kinda stuck with me!
2. What got you passionate about pedallin'?
Growing up on the Pennines, outdoor activity was a way of survival. Mountain biking became an extension of that survival and the best way to get from the hills into the valley and back!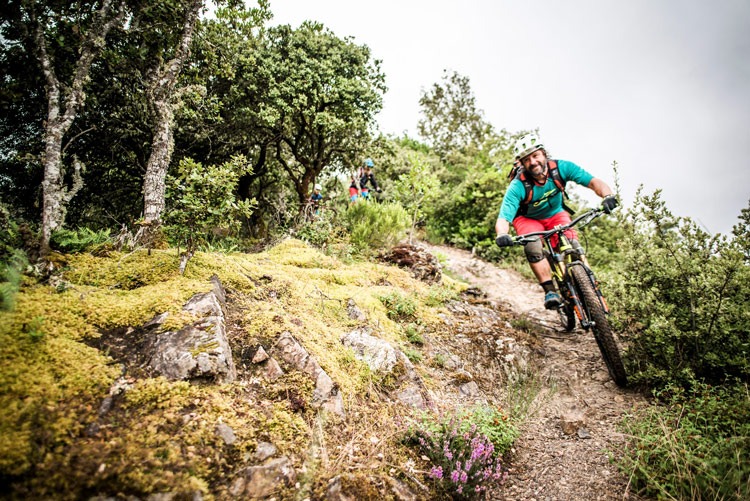 3. Can you give us a brief description of your history with Skedaddle…?
Hmm, there were no trail centres, fully suspended bikes or disk brakes, quite a while back! When I was living and working in the Picos de Europa, I sent one of the first emails I'd ever sent to a company called Skedaddle, simply because I liked their name and funky Aztec style logo they had at the time and I noticed they had trips in the Picos. I had an email conversation with Andrew Straws, and I expressed that I had a minibus and was ready to run trips. What I didn't tell him was that I'd converted the minibus into a camper and was living in it! Later that summer, I ran a trip with Straws, and I realised I'd found a good match when we decided to sleep under the stairs at Bilbao airport before picking the customers up.
4. Which is your favourite trip and why?
My usual answer is always 'the one I'm on' as time is precious and being on a bike in the hills is always an invigorating and sensory experience, even if you ride down a road you drive down every day. The sounds, smells and sights are all different. If I was to be pushed, I'd have to mention a few trips…
The Asturian Coastal Ride family trip was planned by my family; Noe who is 8, Eliah who's 3, my wife Sal and finally myself and it reflects exactly what we'd want from a family holiday. Fun coastal trails, distances that are not too long giving time to explore the fabulous coves, beaches, blowholes and fishing villages with surfing and plentiful swimming opportunities.
Lastly would be any of our trips that follow a Camino to Santiago. The adventure of travelling north through this vast country on the Ruta de la Plata is incredible. Crossing the wild Cantabrian mountains on the Camino Primitivo or meeting pereginos on the classic Camino Frances. All passing through fabulous landscapes with distinct flavours, overnight surrounded by ancient history and arriving in the fabulous Cathedral square in Santiago de Compostella.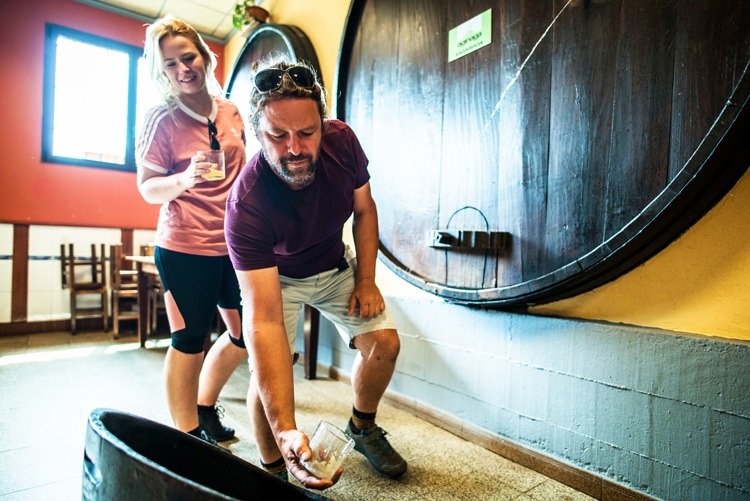 5. What's your favourite Skedaddle memory?
There really are too many to choose from, but seeing customers faces on arrival at the Andara Mountain Refuge on the Trans Picos Mountain Biking trip is always priceless.
6. Tell us your top packing essentials for a cycling holiday?
Ear plugs, especially if you're staying in a mountain refuge with me! Don't pack a good book as in my experience you tend to be too busy to open it! Do pack a Spanish phrase book as people are always surprised what little English is spoken. Oh, and maltloaf!!!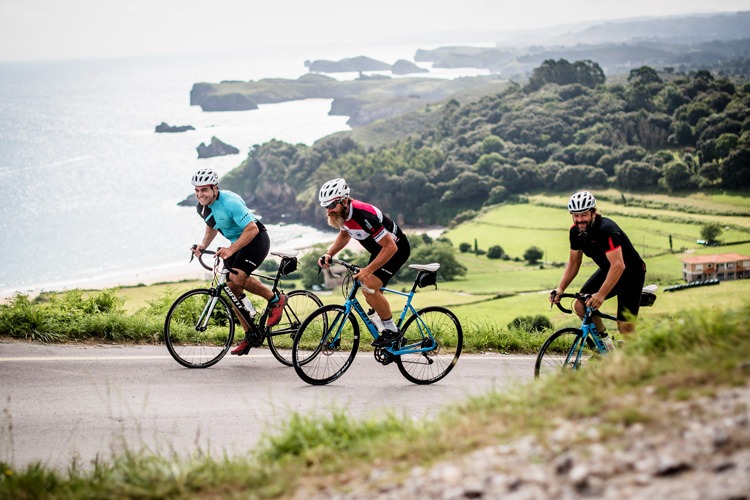 7. If you could cycle with anyone (dead or alive!) who would it be?
My boys. They teach me so much and they're just awesome.
8. Tell us something we don't know about you?
A little bit random… But I once had a job dressing up as a giant chicken. One day I was knocked over and rolled down Liverpool bus station by a group of truant school kids… yep, really!
Find out more about our Guides and Team here!
Want to know more about our guides? Check out our guide section on the blog to get to know our team a little bit better and for expert advice on all things cycling!