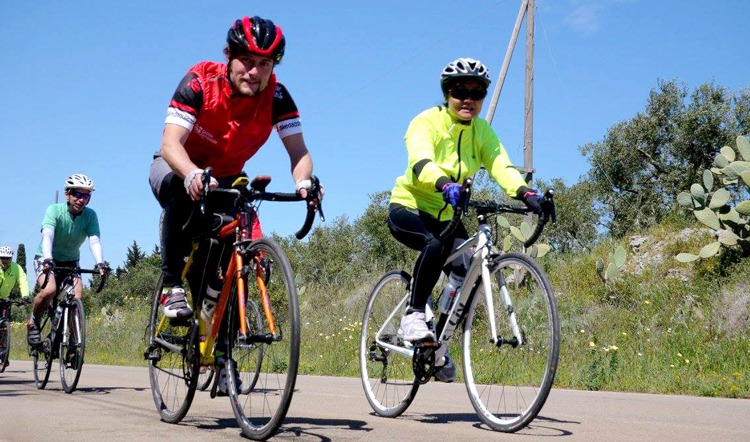 On our quest to spread the word about our amazing guides and your chance to get to know our team even better, we caught up with Antonio for a little Q&A. Our Italian guide who you can catch in the heel of the boot enjoying the alluring shores of the Adriatic Sea…
Full name: Antonio Desantis, Tonino or just Tony
Tell us a little bit more about where you're from…
Puglia, the heel of Italy, is a lively and multicultural place. And, most importantly, sunny for the best part of the year!
What got you passionate about cycling?
I started when I was a teenager. It really changed my life, biking gave me the freedom of movement.
Tell us briefly your history with Skedaddle?
I started working for Skedaddle in 2017 after 5 years being a tour guide in my hometown, Bari. Today I am guiding mostly in my region, Puglia, both for leisure and road cyclists. I enjoy both very much, maybe with a little preference for road cycling. Being almost totally flat, Puglia by road bike allows you to see a multitude of fantastic places and different landscapes (from nature to architectures and towns) the region has to offer at your comfortable pace.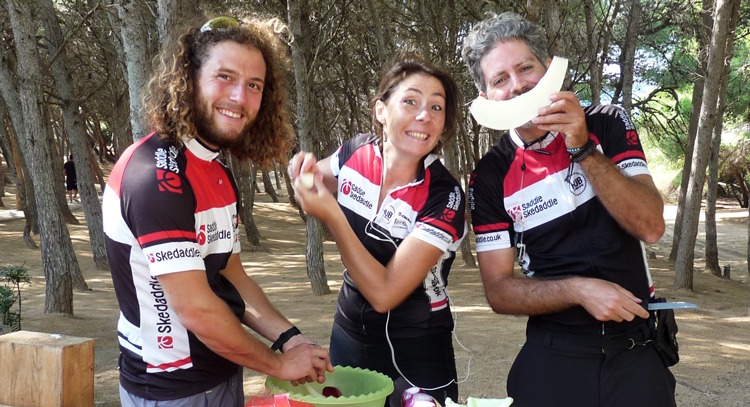 What is your favourite day on a bike with us and why?
I love it when we get to visit the ancient towns of Otranto and Alberobello on the Puglia trip. Both have been well protected by the modern world and are very special. Otranto is a picturesque town with a fortified Greek-Roman port. It sits perched right on the Adriatic coastline, with amazing views out over the turquoise sea. Alberobello is located inland and its unusually shaped Trulli homes are so impressive that they have earned a UNESCO World Heritage status. We stay overnight at both towns, arriving after enjoying a great day on the bikes exploring the regions idyllic coastline and rural countryside. The wow-factor is definitely there and so it's always a perfect place to end a day in the saddle. It makes me feel proud of my birthplace to see the emotion in the eyes of our guests.
Do you have a memory from the tour that stands out to you?
It was one of the first tours of the season last year. I remember our guest Diane told me "as this is the first time of my life in Italy, I'd really love to have lasagna for dinner!". I think she could never imagine that during the next day's ride, during a picnic, we would have had a very special meal – in fact, we made a 'reservation' at the baker in the beautiful town of Castro. How did the story end? A very happy ending indeed. During one of the most beautiful and challenging days of the week, we stopped for what was supposed to be a simple break – but with sunshine, a stunning view, emerald-coloured sea and lava-hot out-of-the-oven lasagna delivered by Carlo the baker, it was a very special moment!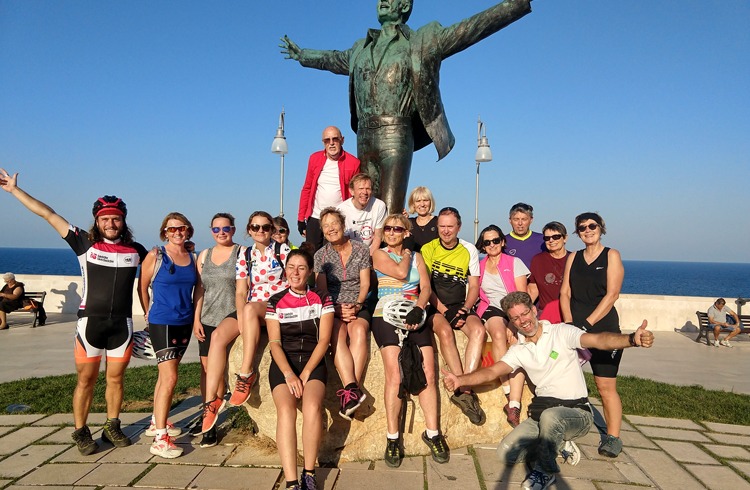 Do you have a favourite adventure film?
'Into the Wild' and 'Easy Rider' (but be warned, there's no happy ending in this one).
If you could cycle with anyone dead or alive who would it be?
I wish one day I could convince all my closest to me to get on our bikes and go out there. They should experience the best way of travelling in the world, and I want to share it with them!
Tell us something about you we might not know…
I play guitar and bass in a rock band! I live with a Tortoiseshell cat called KENDA (yes, like the tires brand!).
What are you most looking forward to after lockdown?~
Being able to get out with friends and enjoy the countryside!
Did you know? Antonio leads day rides from his base in Puglia. If you'd like to enquire about booking in a ride, simply drop him an email: antonio.desantis.eng@gmail.com
Find out more about our Guides and Team here!
Want to know more about our amazing guides? Check out our guide section on the blog to get to know our team a little bit better and for more expert advice on all things cycling!