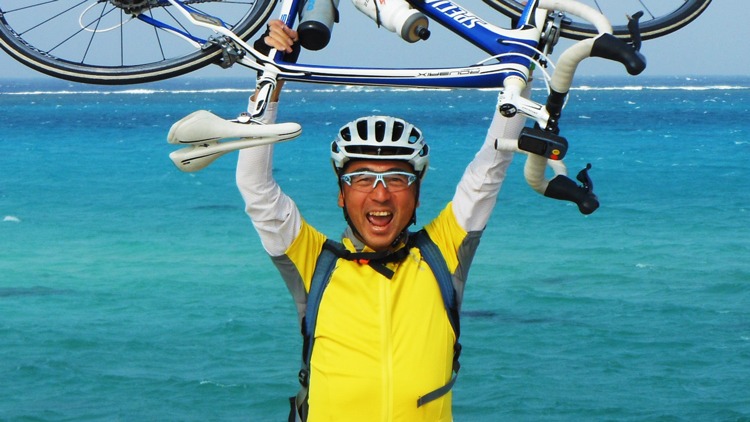 Our adventures in Japan are amongst some of the most exciting and enhancing experiences in our range! Meet Takashi, who will welcome you here with open arms and ensure you get to immerse yourself in the amazing part of the world he calls home…
Full name: Takashi Niwa, or just Taka
Tell us a little bit more about where you're from…
My live in Saitama. It's the suburbs 50km north of Tokyo surrounded by rice field. I don't like living in the city, but it's an hour away by train, so it's a perfect balance for me. We also have a riverside cycling road nearby that stretches for over 200km here, perfect for a cycling soul.
What got you passionate about cycling?
A friend of mine invited me to become a part of the cycling club when I started university. There were racing and touring groups in the cycling club and I belonged to the touring group. I did train a lot with racing groups, but I only went to the race once, it wasn't quite what I wanted. With a touring group I had a ride once a month and every weekend I cycled around. When I had months-long breaks, I would go and tour all around Japan with my camping gear. After cycling around Japan, I also went to Tibet!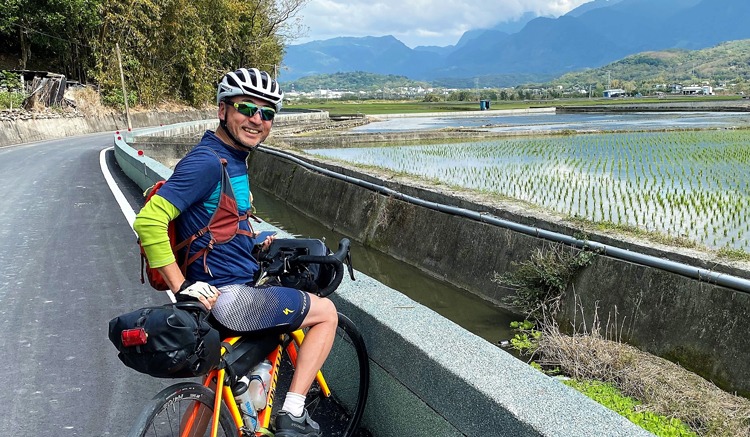 Tell us briefly your history with Skedaddle?
I first started to guide cycling and outdoor activities in Montana (USA) back in 1990 and have created my own cycling tours company in 2001 here in Japan. One time I was guiding a cycling tour with another company, and a guest who joined us on tour was close to Skedaddle and referred me to the team. We started working with Andrew in 2017 and run our first Japan tour together in 2018! I've also brought my Japanese guests to Europe to experience the Skedaddle trip and did White Villages to the Ocean tour in Spain together.
What is your favourite day on a bike with us and why?
It's a day from Lake Kawaguchi to Fujinomiya, on a Fuji to Kyoto tour. We start from Lake Kawaguchi, on the north side of Mt Fuji. You can see the impressive sacred mountain over the lake. Our tours take place in the spring and autumn, and so cyclists will either enjoy cherry blossoms or autumn leaves, and both are spectacular. After Lake Kawaguchi, we cycle along Lake Sai, before riding through a deep forest at the foot of Mt Fuji. We then follow a road connecting villages, riding past bamboo, rice paddies and wasabi fields. Our place of rest for the evening is a small town called Fujinomiya where there is a shrine called Fuji Sengen-Taisha, which is the centre of worship of Mt Fuji. It's a very sacred place for the Japanese mind. I always think this day gives riders a great all-round insight into lots of the key aspects of Japan, from nature to agriculture, and faith.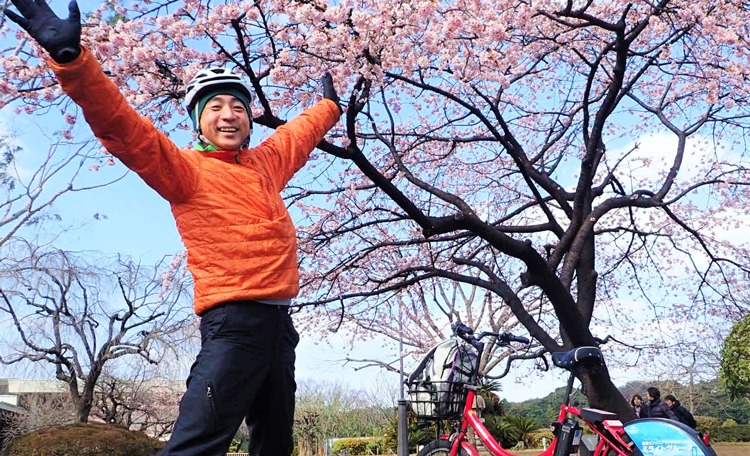 Do you have a favourite adventure or cycling-themed book?
I really like cycling art by an English illustrator Frank Patterson. My friend showed me his paintings when I started cycling and it made me see the beauty in the ordinary everyday scenery. As a guide, I would like to share this with customers, the beauty of such scenes and the importance of culture. Next time I go to the UK, I want to find his picture or art book.
Tell us something about you we might not know…
I've been going back to Tibet for 35 years now and still do cycling tours there are for Japanese people. It is truly amazing to cycle across the Himalayas with a view of Mt Everest and then all the way downhill to subtropical Nepal.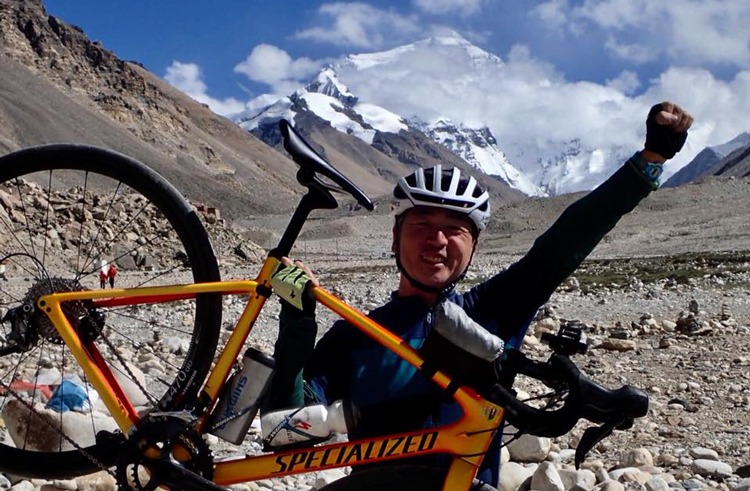 If you could cycle with anyone dead or alive who would it be?
Katsushika Hokusai! He was a wood print artist about 250 years ago from Tokyo. You've definitely seen some of his famous work like Mt Fuji and The Great Wave, and he often focused on Japanese everyday life too. I wonder what it would be like to share a ride with him.
What are you most looking forward to after lockdown?
Going back on tour, cycling with everyone, going to the hot springs, drinking beer, eating delicious food and laughing. I always remember the smiles of everyone!
Find out more about our Guides and Team here!
Want to know more about our amazing guides? Check out our guide section on the blog to get to know our team a little bit better and for more expert advice on all things cycling!