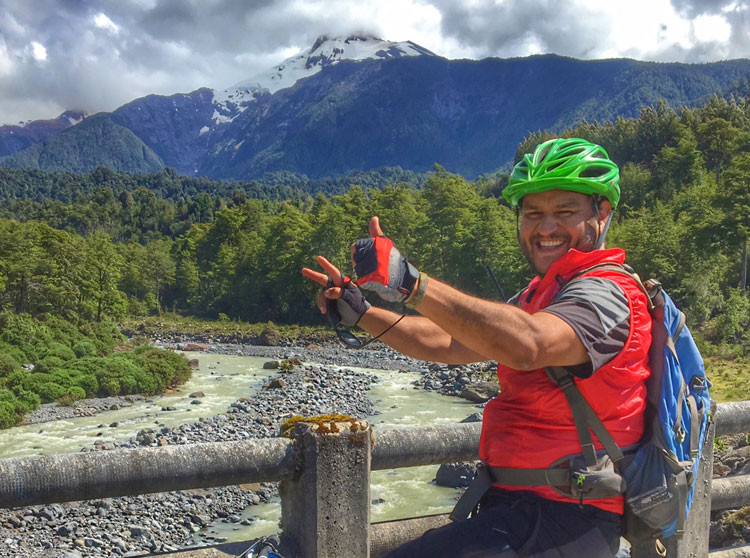 We take a closer look at our team in Chile who look after some of our most popular tours in South America. Meet our head honcho, Ernesto, who works tirelessly to ensure you all enjoy the best possible cycling experience across the pond. Read on to find out more about this friendly soul…
1. Name/nickname
My full name is Ernesto Palm, but most clients call me Erni when they get confident. Easy for them!
2. What do you like most about Saddle Skedaddle?
Saddle Skedaddle keeps me cycling with the most friendly, handsome and truly awesome people in the world: cyclists.
3. What got you passionate about pedallin'?
Cycling is a way of life for me, it makes me feel great with myself, and helps me focus and concentrated in what I want, which is to have a job that doesn't feel like one!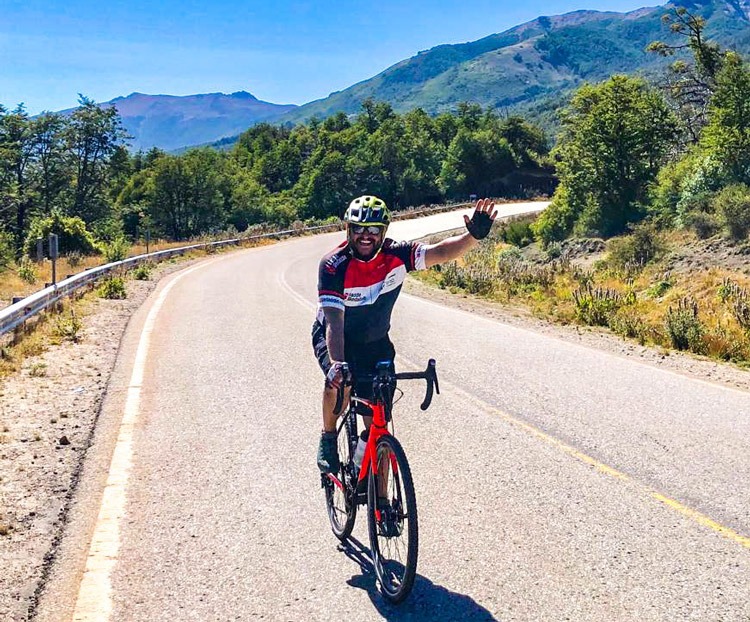 4. Can you give us a brief description of your history with Skedaddle…
15 years ago, I moved from Santiago to Puerto Varas in the south of Chile for a change of life, and 13 years ago I started my company Puelo Adventure. At first, it was only with bike rental but I was ready to learn everything about cycling holidays! I was looking for possible partnerships and I found Skedaddle's web site with a Chile/Argentina trip on it. So, I decided to send them an email saying here I am, and if you need anything related to bikes, just let me know! The rest, as they say, is history…
5. Which is your favourite trip and why?
My favourite trip is Chile and Argentina Lake District Explorer road cycling holiday because we can ride for more than 100km some days, which gives a sense of a real trip on bikes! BUT, I think the Carretera Austral trip in Patagonia is a very close second. I loved researching this area and it has a lot to offer!
Find out more about our brand new trip in Chile here!
6. What's your favourite Skedaddle memory?
I have a very fond memory from when I visited Skedaddle's office in Newcastle in May 2009, but my best Skedaddle memory is the MTB trip we did in Jan 2015 with Paul, Andrew, Steve and other friends across the Andes from Argentina to Chile. We only rode single tracks and were supported by horses and gauchos whilst celebrating Paul's birthday every day!
7. Tell us your top packing essentials for a cycling holiday?
My multi-tool and swiss knife always come in handy, as does my rain jacket and Skedaddle buff for the cold Patagonian mornings. When the sun is shining, I always have my sunglasses and sunscreen for nice Patagonian rides, as well as some Chilean wine of course!
8. What's your favourite power snack and why?
I don't really like power snacks, gels or power bars… but I do like natural stuff like honey, and here at the Lake District in Chile we have Ulmo honey, that comes from the flowers of this native tree which gives his nectar at the end of every summer! 1 spoon every morning and you will be invincible.
9. If you could cycle with anyone (dead or alive!) who would it be?
I would love to ride with Ernesto "Che" Guevara and have a conversation about the South American future.
10. Tell us something we don't know about you?
My main passion in life after cycling is music. I listen, share and play music with my sons and friends and it is what helps to keep me going. I play a little bit of drums, but now I'm more of a singer because my youngest son is much better than me on the drums!
Want to know more about our Guides? Check our Guide and Team section on the blog to get to know our team a little bit better and for some expert advice on everything cycling!