We're incredibly proud of our team of guides around the world and love sharing more about them with you! We caught up with Tato, who is a part of our Skedaddle España team, and asked him a few burning questions…
Full name: Santiago González Taboada, or Tato.
Tell us a little bit more about where you're based…
I live in Asturias in the north of Spain – a natural paradise surrounded by incredible beaches and mountains. It tends to make you think twice about getting on the bike here as it's quite challenging, although the incredible landscapes will quickly silence that voice.
What got you passionate about cycling?
In the beginning, it was my brothers and my friends. But also, the beautiful region where I live that pushed me to move as there's loads to explore!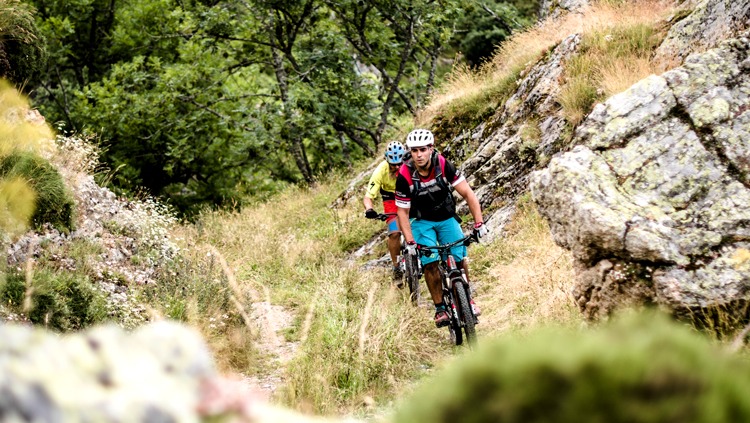 Tell us briefly your history with Skedaddle, when did you start and what trips you can be found on?
If I remember correctly, my first trip with Skedaddle happened in 2015, it was the big Spanish Iconic Journey – Basque Country to Andalucia. Just a month before I had an operation on my right knee, so that trip was the ultimate litmus test for me. Despite my physical limitations, the trip went with no issues. The guests were happy, guides were happy and that was the moment when I thought to myself that even though I didn't start the trip at my best, I have finished it on a high and it was all because of the great energy and atmosphere our team and Skedaddlers have created together! After that trip, I went back to my rugby season but stayed in touch with Skedaddle, and the rest is history…
What is your favourite day on a bike and why?
I think it must be a day from Almaden to Montoro on the 16-day Basque Country to Andalucia journey through Spain. On the last part of that day, there is an incredible section – a road just snakes perfectly and you're surrounded by beautiful fauna and flora the whole way. The views, the climbs, the descents, and zero cars – quite challenging but all worth it. My advice for this day is to just keep your eyes on the road and don't stop pedalling!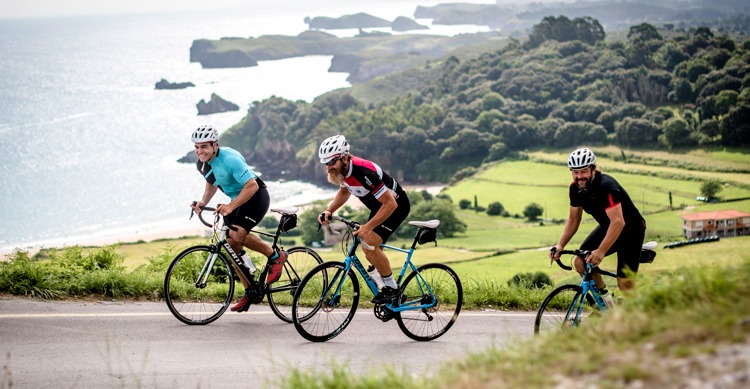 What's your favourite Skedaddle memory?
I have a lot of great memories, maybe too many to tell! But there is one on the bike that I will never forget – I remember looking to my right and seeing a family of deer, incredible image of them running in the open field. But very suddenly they've changed the direction and crossed the road just in front of me – good thing I was wearing a helmet! I hope to see those animals running next to me again one day…
If you could cycle with anyone dead or alive who would it be?
Miguel Induráin – so many memories of watching him with my father winning one Tour de France after another five times in a row!
Tell us something we don't know about you…
Very difficult question, I usually tell my life to everyone! Maybe what Skedaddlers don't always know about me is that rugby is my other big passion in life.
What are you most looking forward to after lockdown?
To meet everyone again on two wheels, I didn't expect to miss my office soooo much!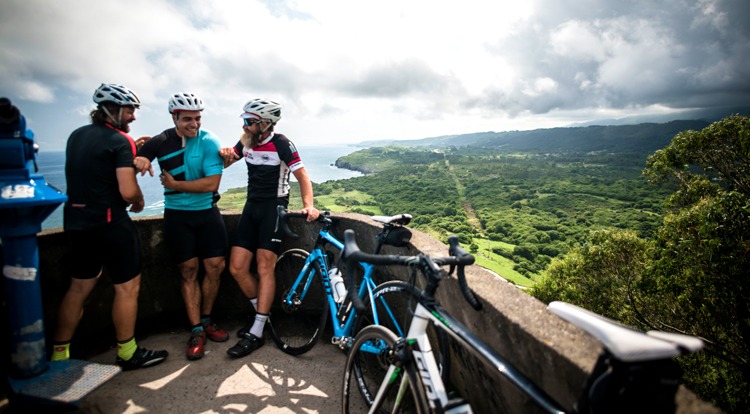 Find out more about our Guides and Team here!
Want to know more about our amazing guides? Check out our guide section on the blog to get to know our team a little bit better and for more expert advice on all things cycling!