It's no secret that we are proud of our guides. And we're always very excited to share their wonderful guiding tales and impressive cycling talents with you all. Read on to see our latest guide profile…
Let us introduce you to Peter, one of our Senior Guides who you can meet on a variety of our trips. From short UK breaks to Cuban Adventures, Peter has done it all in his time! Armed with advanced mechanical skills and loads of experience guiding around the world, you can be sure you're in safe hands when with him.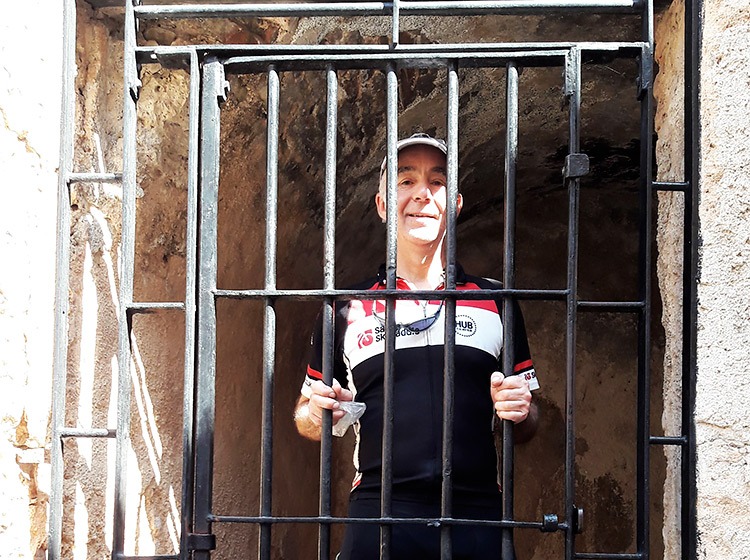 Full name: Peter Eagan
What do you like most about Saddle Skedaddle?
Working for Saddle Skedaddle gives me the opportunity to travel, meet lots of new people and ride my bike: what's not to like!
Give your best piece pre-trip of advice for customers

Read the trip notes on the website and pick a holiday that is suitable for your cycling ability and fitness. This will ensure you get the most out of your holiday. Consult the office as they can offer lots of good advice and reassurance.
Which trip are you most excited about in our holiday range?
Trans-Pyrenean Challenge, or any other point to point holiday in Europe e.g Italy Grand Traverse
What would your chosen superpower be?
Ability to control the weather, especially in the UK!
What item you wouldn't be without on a trip?
A buff or two. I wear one on my head under my helmet and it either keeps me warm or prevents sunburn (useful for those of us without much hair!). It also absorbs the sweat and prevents it from running into your eyes and can be washed out very easily overnight. You can also wear an extra one round the neck for warmth, and they can be useful first aid accessories (bandaging and support).
What's your favourite power snack and why?

Soreen: easy to carry and eat, tastes good and helps energy levels. Usually very easy to get hold of too, at least in the UK. Very popular with clients as make sure to keep it topped up!
Congratulations to Peter who is our November Guides Competition winner! His work with a GoPro camera has helped creating this amazing video for our adventure in Cuba, which gives you a great taste of this trending destination: