Welcome to Amsterdam! Labelled as the cycling capital of Europe, and one of the most bike-friendly cities in the world, Amsterdam is one of those places that you just have to visit in your lifetime. In amongst the infamous red lights and coffee shops, is a truly beautiful and unique city, bursting with a treasure trove of historical buildings and wonderful museums. If that wasn't enough, it's also an amazing option for UK travellers looking for an accessible non-flight destination in Europe – with direct trains now available from London, thanks to the Eurostar! Of course, we believe riding around by bike is definitely the best way to soak it all up in this incredible place, and as the cycling culture is strong here, you'll fit right in with the locals.
In a nutshell…
Although the Dutch government, Supreme Court and the Council of State are located in The Hague, Amsterdam is widely regarded as the capital of The Netherlands. Home to a population of over 800,000, Amsterdam is the largest city in the country and has a thriving tourist scene, welcoming folk from all across the globe. We think it's fair to say that after reading our guide to Amsterdam, you too will want to be visiting very soon.
Sights not to miss…
Vondelpark is Amsterdam's largest city park and is a great way to spend a little time away from the hubbub, where it can get rather busy, and is an amazing place to take a breather, stroll or even a bike ride. It is easy to see why the beautiful park has been listed as a Dutch national heritage site since 1996, with acres of beautiful trails and spacious grassy areas. It's also home to some great little spots to grab a bite to eat or drink, with restaurants and cafés such as the Blauwe Theehuis and the child-friendly Groot Melkhuis.
Amsterdam is home to a number of fascinating museums, and unsurprisingly the most famous and most visited out of them all is the Van Gogh Museum. Located just a short walk away from Vondelpark, the museum is home to over 200 paintings, 500 drawings and 750 documents, and gives visitors a brilliant overview and understanding of the life and work of Van Gogh. You can also find a collection of work from other artists who were influenced by the legend himself. To help convince the little ones, there are also art workshops for kids aged 6-12 available!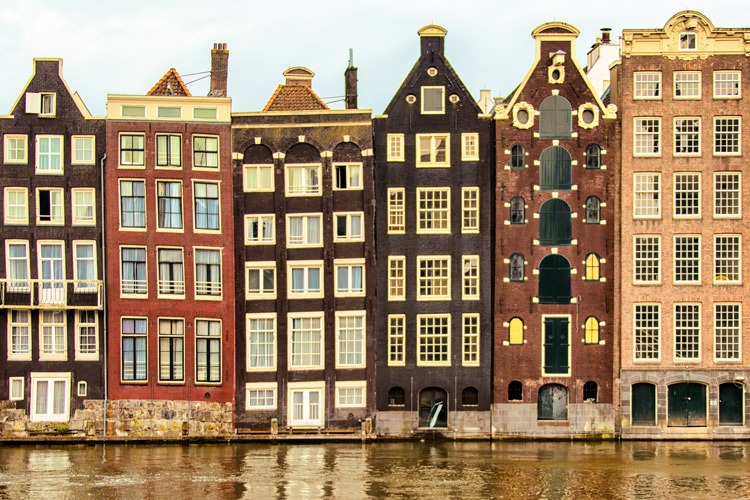 Amsterdam's 17th-century Canal Ring is a cultural symbol of the city and has quickly become one of the world's most distinctive urban landscapes. Added to the UNESCO World Heritage List in 2010, the Canal Ring is built up of a vast network of interconnecting waterways. We highly recommend taking a cruise, where you'll learn more about the history of the canals, as well as being introduced to some of the best sights in the city. It's also always worth being around on King's Day, where loads of brightly decorated boats pack the tight canals as the city celebrates the birthday of the current King Willem-Alexander, who is the first male monarch of The Netherlands since 1890!
Another of Amsterdam's iconic museums is the Rijksmuseum, showcasing pieces of Dutch art and history from the Middle Ages and beyond, as well as key aspects of European and Asian art. The hugely historic museum was first opened in The Hague way back in 1800 and was moved eight years later to Amsterdam at the request of King Louis Napoleon. Jump forward a couple of hundred years to 2013 where an entirely renovated Rijksmuseum opened its doors to the public. Definitely one to add to the list!
Flavours of Amsterdam
In Amsterdam, there are tonnes of delicious, local treats available ranging from sweet desserts that will satisfy your sweet tooth to savoury favourites to fill the gap after a spot of cycling and sightseeing. We've tried to choose some of our favourites (after much deliberation!) which you can find at most cafes, restaurants, shops and bakeries throughout the wonderful city of Amsterdam.
– Stroopwafel – First produced in the 19th century in Gouda, stroopwafels are simply two crispy, wafer-thin waffles stuck together by a caramel centre – does it get much better than that?! We recommend sampling the tasty treat at Lanskroon, a bakery that has been run by the same family for four generations, located in central Amsterdam. Although you probably can find packets of the mini delights in your local supermarket, there really is no comparison to the fresh kind you will find in the streets and bakeries around the city!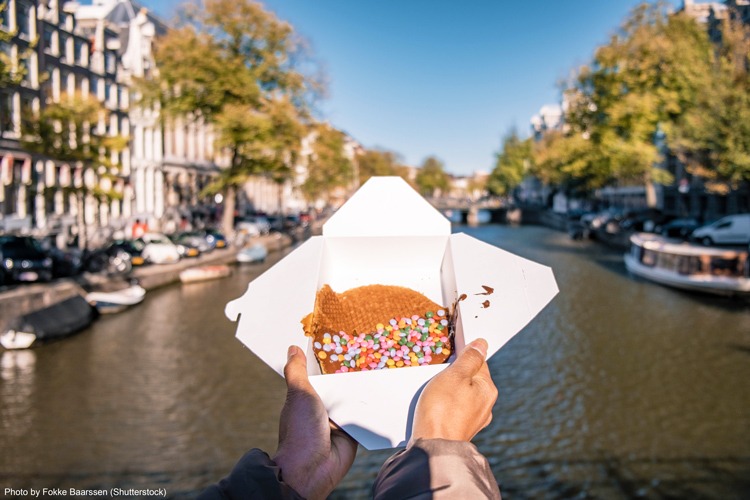 – Kroketten – Dutch croquettes are an extremely popular snack in Holland, most often found in Dutch fast-food restaurants and vending walls. They are most commonly made with beef ragout, but most places offer a number of different versions filled with chicken to cheese and vegetables. When in pubs and bars, you'll be able to find the croquettes in the form of Bitterballen – a great appetiser!
– Rijsttafel – Translating to "rice table", rijsttafel is a feast of small plates all filled with dishes from all over Indonesia. The dishes served are a by-product of Dutch colonialism in Indonesia, but make sure you are peckish if you order rijsttafel – you will no doubt receive samples of tonnes of different dishes from mixed vegetables and satays along with a mix of rice-based dishes.
– Genever – Similar to gin, Genever is a spirit traditionally produced by distilling grains and malt wine. It tends to be drank in small tulip-shaped glasses that are almost overflowing, but don't let this fool you – the trick is to drink Genever at a relaxed pace to really take in its flavours. We recommend a visit to The House of Bols Cocktail & Genever Experience, which offers interactive self-guided tours allowing you to learn the history of Genever and how the spirit is made.
Our team says…
"The most noticeable thing for me here was how many bikes you'll see – they. are. everywhere! It seems cycling is a massive part of the culture/way of life, which is so nice to see. The cycle paths are literally thriving with all sorts of cyclists, I've never seen that anywhere else!" – Fran Wilson, Marketing Manager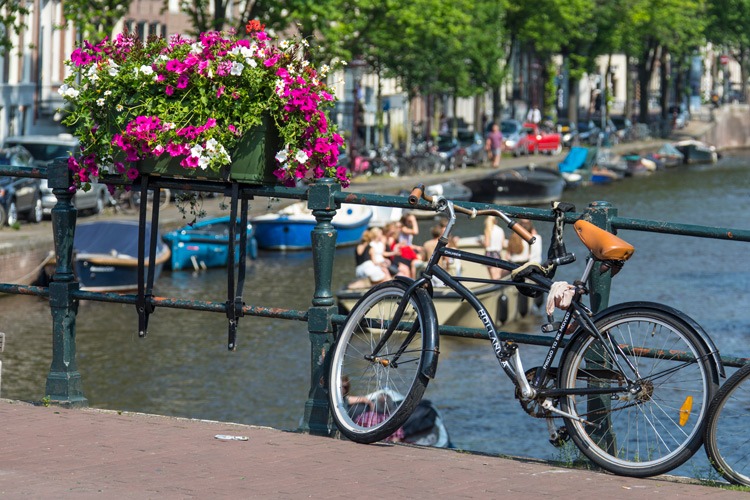 "The best way to see the city is from the water, of course! Canal cruising is a very popular attraction in Amsterdam but don't let it put you off. It truly is a memorable experience and an amazing way to discover the city's sites and attractions." – Anastasia Bichovska, Marketing Coordinator
"While Amsterdam is incredibly famous and home to some incredible sites which I love, why not consider staying overnight and saving some time to explore some of The Netherland's other hidden gems. Haarlem is just a short cycle away and you can spend your evening in a café by the canals or head to the central square for a whole host of bars and restaurants. Delft and Leiden are only a short easy train ride away (it's easy to take your bike on the train!) and offer even more opportunities to discover enchanting canals, independent cafes and shops as well as some brilliant museums." – Lizzie Cottier, Head of Product Development
Feeling inspired?
As always, we're more than happy to help you plan your trips in The Netherlands with us so you can get a chance to experience Amsterdam and take in everything mentioned above and much, much more! Check out our range of cycle tours in Holland here, with our bike and barge trips such as Amsterdam to Bruges starting in the city, and the Tulip Tour both beginning and ending in the capital. Alternatively, our self-guided Canals and Castles family tour has a rest day in Amsterdam, allowing you to try and fit in as much as possible in between your days of pedallin' with the little ones!