Joining a sportive (an organised mass participation cycling event) is a great way to boost your motivation, ride new routes, meet new people and even train for your next cycling adventure or challenge! When preparing for a sportive it is easy to focus on your fitness and leave the practical details to last, but forgetting your shoes or not packing enough food can ruin months of training. We've packed a fair few kit bags in our time, so use our tried and trusted checklist to take away the stress and be sure nothing is forgotten.
Before you start packing…
How is your bike? Have you noticed any ominious creakings or grumblings on recent rides or are your gear shifts as smooth as silk? Failing to check your bike over is self-sabotage of the highest order! The week before any big goal ride give your bike a thorough clean and detailed check, or if you aren't mechanically minded book it in for a quick once-over in your local bike shop.
Worn out tyres can lead to punctures, slipping gears wastes your valuable energy and brakes that don't stop you are obviously dangerous! From a psychological point of view a clean shiny bike, fresh bar tape and the confidence that everything is in good working puts you in the right mind set to do your best.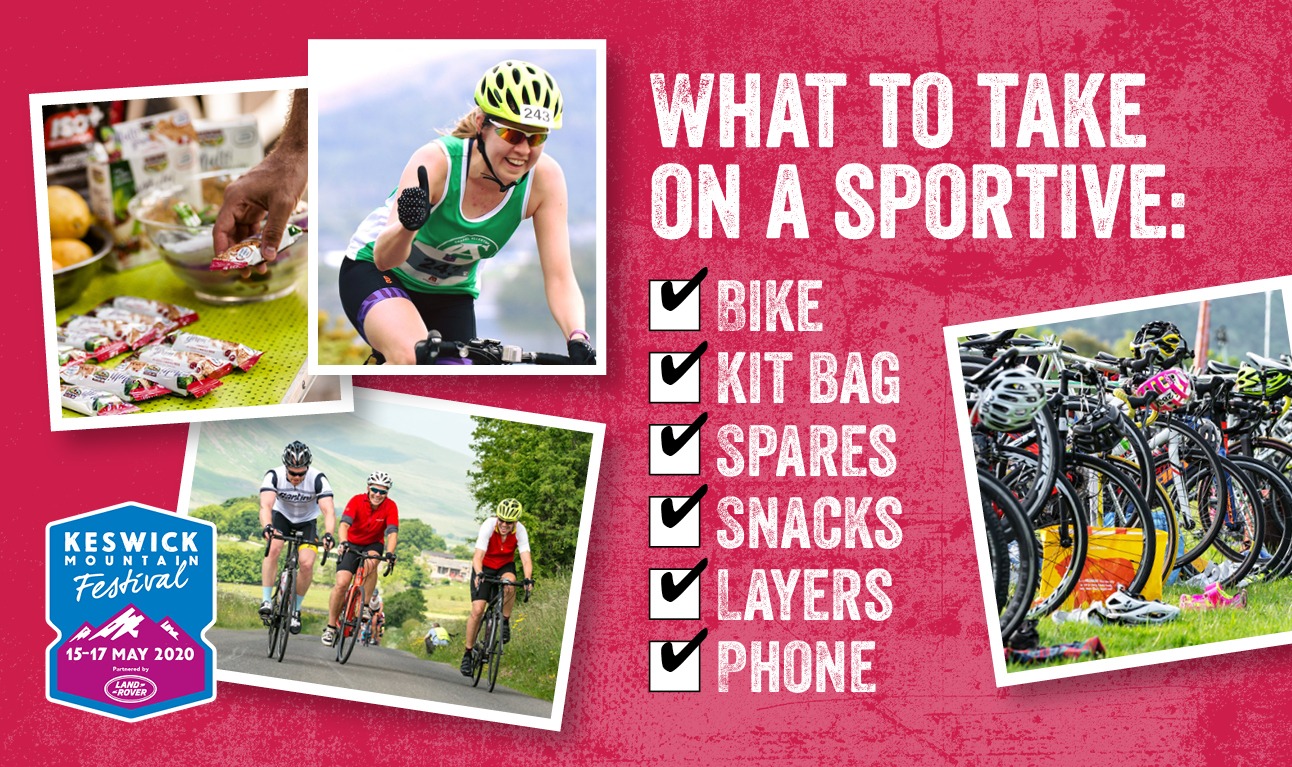 Get your kit bag sorted
The week before a sportive we often find ourselves obsessively checking the weather forecast, whilst you can't change the conditions on the day, you can be prepared for them!
Kit:
Shoes – seriously you will be amazed how often these are forgotten!
Socks – bring your A-game with the best socks you have.
Knee or leg warmers
Shorts
Baselayer – take a few options from windproof to lightweight so you can adapt to the conditions if needed.
Jersey – make sure it has roomy rear pockets for all your snacks.
Arm warmers
Jacket – a lightweight thin jacket is great if you are hanging around at the start and to take with you on the ride.
Gloves
Glasses – essential in all weathers to protect your eyes from dust, grit, rain or sun.
Helmet – you won't be allowed to start a sportive without one.
Mechanical:
Inner tubes
Tyre leavers
Tyre boot or liner
Multi-tool
Chain links or quick links
Track pump – for a final tyre check before the start.
After:
Wet wipes/flannel – a quick wipe down is better than nothing.
Change of clothes – get out your sweaty kit and into something comfy ASAP!
Hat – cover up the helmet hair and keep yourself warm as you can cool down rapidly when you finish.
Clean dry socks – honestly putting on clean socks after ride is the best feeling!
Food and drink:
Snacks – don't let yourself get hungry before you even start.
Ride food – have plenty of options in your pockets, even if there are feed stations.
Recovery – start replenishing your body as soon as you finish.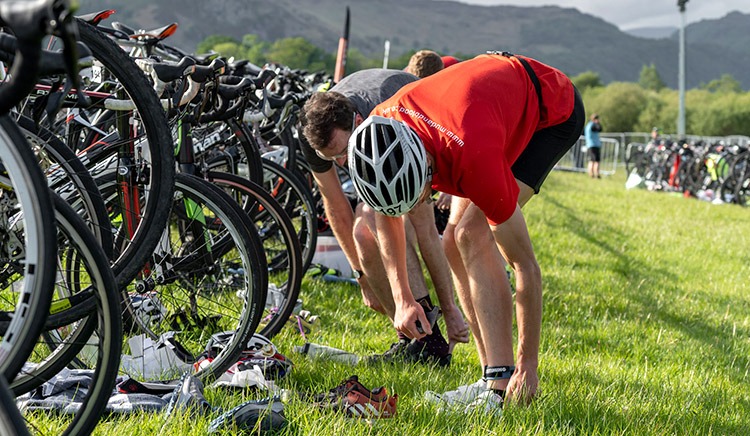 Photo by Keswick Mountain Festival
What to take on your sportive ride
Packing your back pockets
Most cycling jerseys come with three good size rear back pockets to cram all of your essentials in. Getting into the habit of always putting things in the same pocket can be really useful so you know exactly where your jelly babies are when you reach for them. Putting just food in that pocket also saves getting your snacks mixed up with your multi-tool, or chomping on tyre lever.
Nutrition
Most sportives have adequate food stations but its always best to be self-sufficient and have your favourite snacks, just in case. You don't need to spend a lot of money on fancy energy gels, as dried fruit, jelly babies, banannas and even jam sandwiches all provide the carbohydrates you need to keep pedalling. Be sure to eat little and often throughout your ride, starting after the first 30 minutes.
Spares
A puncture doesn't have to mean the end of your day if you have the means to fix it. An inner tube, pump and tyre levers are the bare minimum to carry with you. We'd also add to that a section cut out of an old tyre, in case a split or cut to the side wall of your tyres. Just sit it over the split inside the tyre to prevent the new innertube bulging outwards. A multi-tool with chain-splitter and spare chain links or quick links are also useful. Breaking a well-maintained chain is unusual, but its virtually impossible to fix without these.
Layers
A spare lightweight windproof jacket is always useful, whatever the weather, to prevent yourself from cooling down if you stop or if the temperature suddenly changes. If you are somewhere hilly it can be useful to pop on if you have a long descent. In cooler weather a silk buff or neck tube can be used as a hat under your helmet, round your neck to prevent drafts of shoved down the front of your jersey for extra warmth and it takes up barely any space in your pocket.
Phone
Does anyone go anywhere without their phone? Handy to have in case of an emergency and for the smiling selfie after your cross the finish line.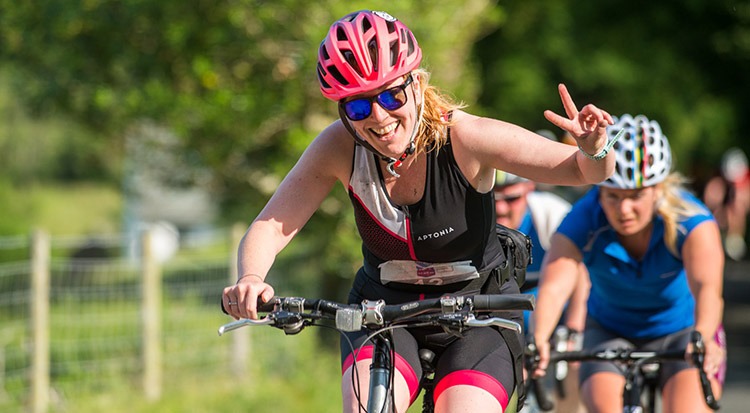 Photo by Keswick Mountain Festival
Looking to add an exciting sportive to your calendar this May? Keswick Mountain Festival makes the most of its Lake District setting and combines outdoor activities (including cycle sportives!) with live music and talks. Check out what they have in store for 2020 here. We hope to see you there!