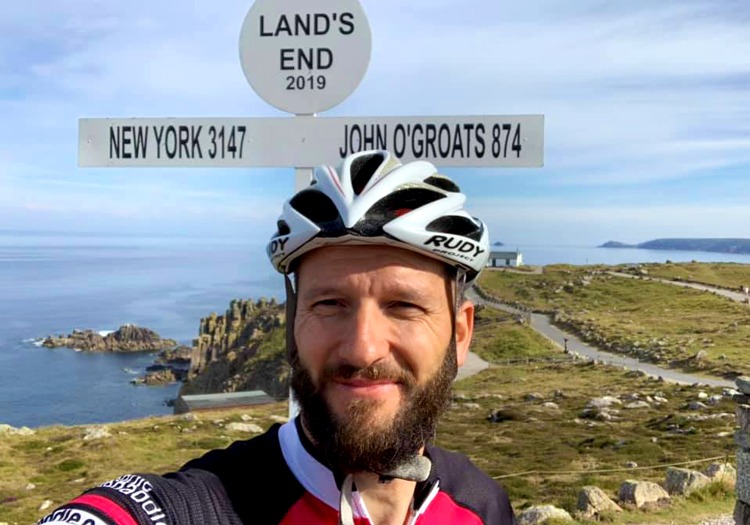 Meet The Man! Rad The Man that is. One of our regular guides based in the UK and an absolute star according to customers who already had a chance to cycle with him on our guided trips in many corners of the world. If you haven't had the pleasure yet to meet him or already did and want to know more about Radu, read on as we asked him a few burning questions…
Full name: Radu Man, but to colleagues and friends I'm known as Rad (The Man).
Tell us a little bit more about where you're from…
I am based in the UK down in Surrey Hills that I now call home. Originally from Transylvania (yes, it does exist) I have moved to Britain a couple of good years ago and continued to follow my childhood passion – cycling!
What got you passionate about cycling?
I can't really remember when I started cycling as I grew up pedalling on all types of bikes. But my first adventure on two wheels that I certainly remember happened when I was 11 when my father thought that I was ready for my first big wheels. I've planned a 30km road ride to our neighbouring town with 2 other friends and we went out to do it. We made it safely there and quite chuffed with our achievement but have not considered the returning 30km home. You can just imagine the struggle and the pain we had to go through, no idea about how to hydrate or fuel ourselves – guess you can call it a real adventure.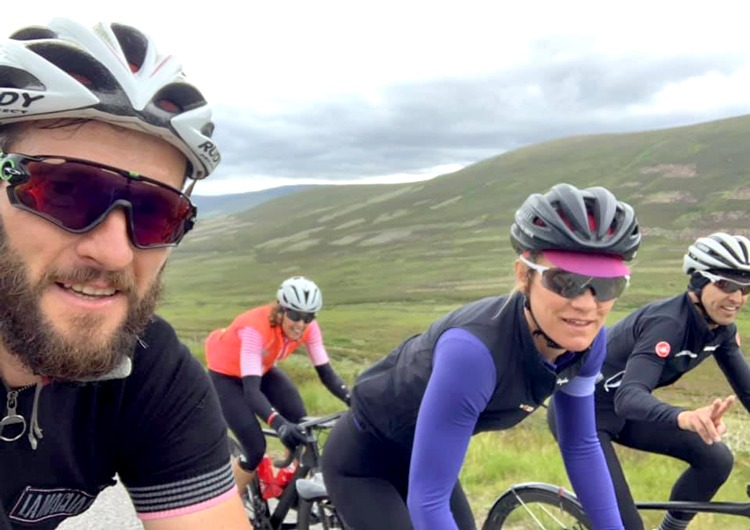 Tell us briefly your history with Skedaddle?
I started guiding with Skedaddle not that long ago, only 2 years now but officially my career started in 2013 working for various other outdoor companies. I now lead a wide range of cycling tours for Skedaddle starting from low-grade trips like Cuba, Vietnam and up to medium and high-grade trips in the UK, Italy, France, Corsica and Morocco. You're very likely to find me on trips like Italian Grand Traverse, St Malo to Nice in the summertime and in Morocco, Cuba or Vietnam in the wintertime. Not a bad life, I know!
What is your favourite day on a bike with us and why?
I think this is probably one of the hardest questions, we as leaders have to answer, not just to friends and team, but customers too. Recently, I had the privilege to work in Cuba with a fantastic team of local guides who are truly knowledgeable and professional. If I have to sum up the best day ride than this would be the day we ride from Sierramar to Marea del Portillo. It is characterised as stunning coastal ride and it is the longest day of the trip, at about 80 (ish) km of mixed terrain. After a short transfer, we start the ride along the coast usually with a decent tailwind that helps us cover the gently undulating ground.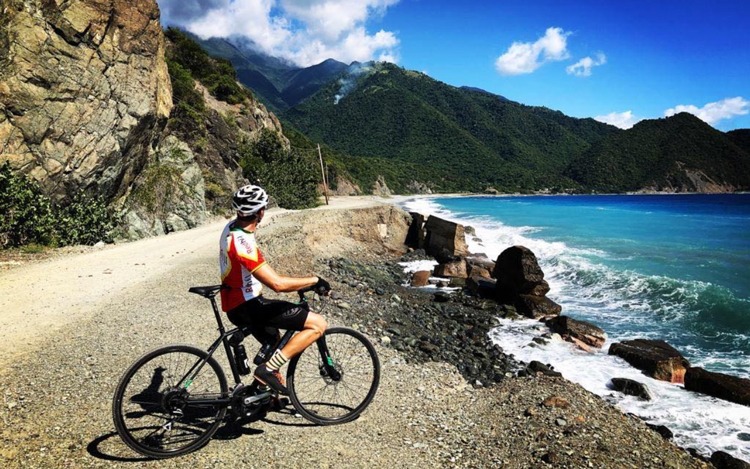 Probably the best moment of the day is just after a café stop (where we enjoy proper Cuban coffee!) From here, we get to ride with the sea on our left and the impressive Mt Turquino (1974 metres) which is the highest point in Cuba on our right. The contrast between the sea smashing into the shoreline and the very green and tall mountain on the other side is just priceless. It feels remote, wild, and very exotic. Having, probably the best hotel at the end of the day with the sea next to you and a swimming pool to cool off in – is just divine! Oh, did I forget the never-ending included supply of Cuba Libres and Mojitos? Well, you can picture a proper holiday!
Do you have a favourite cycling-themed film?
My favourite cycling-related movie has to be Hugo Koblet – Pédaleur de charme. Among my other cycling idols, I would name the French Laurent Jalabert and the Belgian Johan Museeuw. Not that difficult to see why I like these riders, for one we share the same height, weight and cycling type of race characteristics, but unfortunately similarities end there… they are all champions!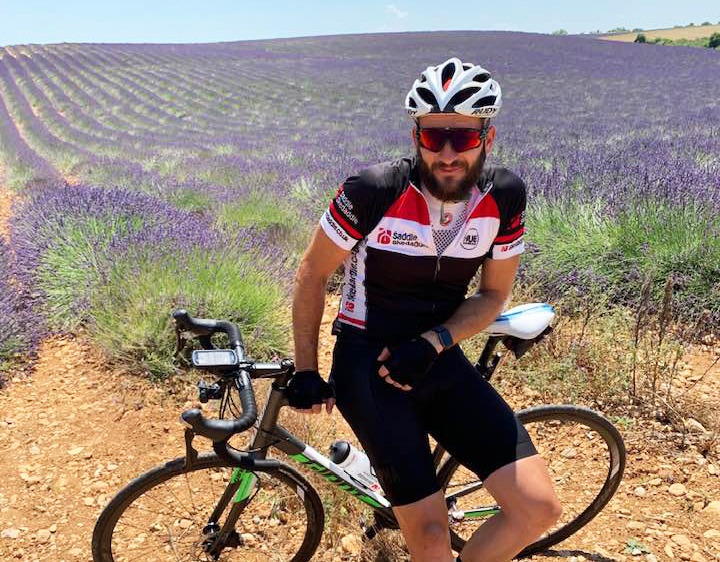 Tell us something about you we might not know…
I also share a passion for outdoor climbing (rock and ice) and reading lots about geography and history particularly about World War II era. Hidden talents… well, perhaps playing the guitar and being able to whistle very loud would worth mentioning. This comes very handily when guiding especially when keeping group tight is necessary.
What are you most looking forward to after lockdown?
Lockdown has been tough for everyone but I'm a generally optimistic person and pretty sure that once the travel restrictions are lifted we can go back to do what we love most – cycling in groups! I'm looking forward to new adventures and trips like Jordan and Ethiopia. Also, I can't wait to meet my fellow colleagues in Italy, Cuba and Romania!
Find out more about our Guides and Team here!
Want to know more about our amazing guides? Check out our guide section on the blog to get to know our team a little bit better and for more expert advice on all things cycling!