Did you know that Italy is the forth most visited country in the world? It's a destination rich with historical sights, beautiful landscapes, amazing food and great opportunities for cycling, so it's little wonder that it has become one of the most extensively explored countries in Europe by Skedaddlers. While we have plenty of reasons to love cycling in Italy, we are also very keen to explore everything the country has to offer. Here we mention just a couple of things we love to do off the saddle, when in Italy…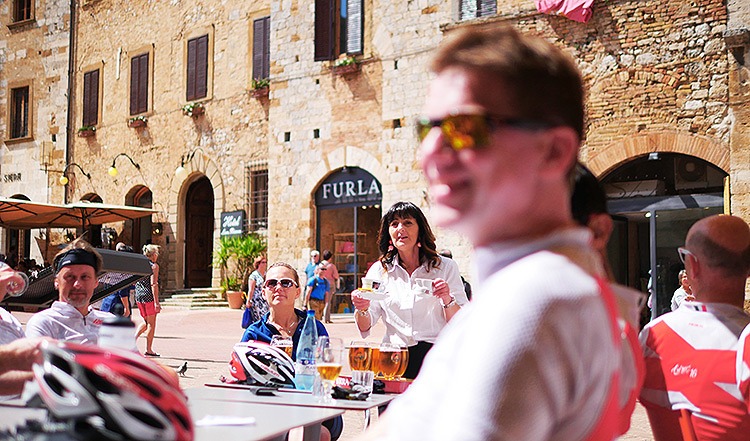 Visit a historical gem
Italy is known for a thing or two historically (does the Roman Empire ring a bell?!). So naturally, it only seems fitting that it is home to the largest number of UNESCO World Heritage Sites in the world – it has more than 50! You definitely won't miss out on historical gems when visiting, no matter what route you choose. And we have quite a few favourites ourselves: St Peter's Basilica in Vatican City (found on the final day of our 'Tuscany to Rome tour) and the Canal Grande in Venice (which is best spotted on our 'Lake Garda to Venice' or 'Venetian Waterways' cycling trips) are definitely ones to watch out for.
Read more about the UNESCO World heritage Sites you can find when cycling with us in Italy here.

Dine on gelato
Indulging in gelato (that's Italian for ice-cream, by the way!) is considered to be one of the most authentic Italian experiences and a great way to cool down post-ride. It's a little different to normal ice-cream (made with milk not cream) and so considered can be a healthier alternative, happy days. Also, it normally costs only few euros. A treat AND a bargain all in one…
Our top tip: when in a gelataria (a shop that sells gelato), always be on the lookout for signs for "artiginale" or "produzione nostra", which indicates the gelato is made on-site or by the family that owns the shop – bellissimo!

Practice Italian
Italian is considered to be one of the easiest languages for a native English speaker to learn. You will definitely find a number of words that sound very familiar due to the Latin roots of both languages. So don't be shy and learn a couple of Italian phrases before you go, we promise it can be very rewarding and fun!
Cover the basics first…
Hello/ Goodbye – Ciao [Pronounced: chou]
Thank you – Grazie [Pronounced: grat-zee-ay]
Cheers  –  Salute [Pronounced:  Saw-lutay] …this one is great for those celebratory post-ride beers!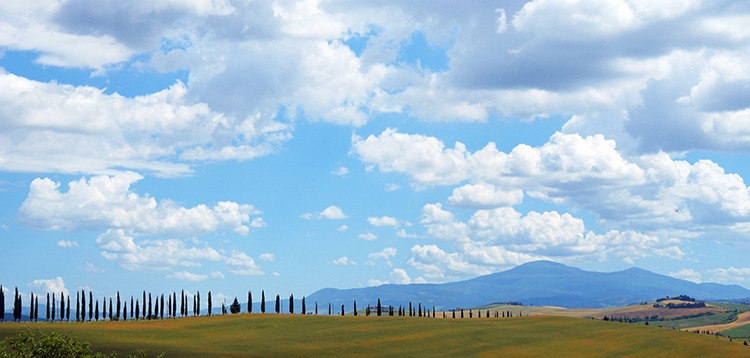 Feeling inspired?
We have 49 cycling holidays in Italy for you to choose from! With our very own base in here, our Italian family will make sure you have the best experience exploring this wonderful country. Check out the full range of leisure cycling holidays in Italy right here.