To help us spread the wonder of two wheels, we've been pedalling the globe in search of interesting characters who are keen cyclists and who can help us celebrate cycling.
Our first interview is with Dr Dawn,  current star of 'SU4C Celebrity The Island' and best known for her work on Channel 4's award winning 'Embarrassing Bodies' & 'Born Naughty?' she is also a resident doctor on ITV's "This Morning" hosted by Holly Willoughby and Phillip Schofield, and LBC Radio.
In between keeping the nation healthy, Dawn loves to get out on her bike and we managed to squeeze in an appointment with her to find out more about her two wheeled passions…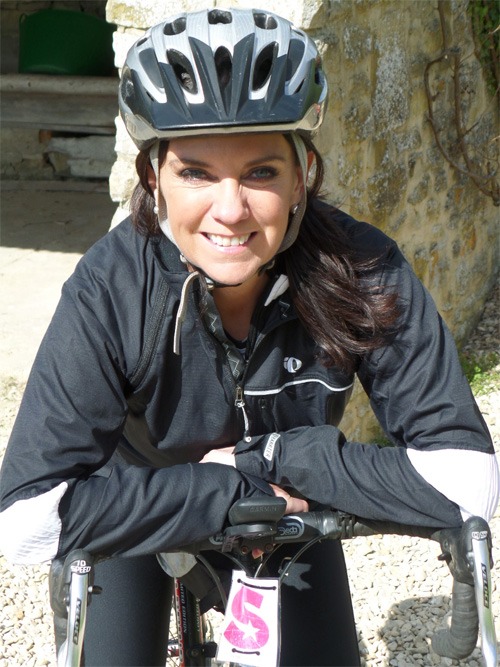 1. At what age did you start cycling?
Like most people, I learned to cycle as a kid and have clear memories of being pushed off from the side of a wall and wobbling my way done the lane, but I really started to get into cycling after I was run over in a car chase about 16 years ago. My left knee was shattered in the accident and after surgery and months in a brace I spent hours and hours in a physio gym trying to flex my knee enough to do a complete revolution on a static bike. As soon as I could do this I got my bike out of the shed ( at that point covered in cobwebs with two very flat tyres and started to cycle. Initially it was just about rehabilitation and getting fit again, but I discovered that I really enjoyed it. Put me in a gym for 15 minutes and I am starting to clock watch but out on the country lanes in the Cotswolds where I live, I can cycle for hours and really love it.
2. What inspired you to start cycling?
I started to take cycling more seriously when I was approached by Action Medical Research (a charity close to my heart) to cycle from London to Paris. I started to do some longer distance rides and soon swapped my hybrid for a road bike and clipped pedals. I've not looked back since.
3. What do you enjoy most about cycling?
I love feeling fit but I am also lucky enough to live in a beautiful part of the world and getting out on my bike means I get to see more of our amazing countryside.
4. Is there anything you don¹t enjoy about cycling?
Rain and hail! I'm a bit of fair weather cyclist and if I don't have a challenge looming, I rarely go out in filthy weather. If I am in training I have to and I should learn from those days because although I don't always feel like going out on my bike, I am always glad when I have!
5.  Who is your favourite person to cycle with?
My other half Jack. He is very patient with me as he could cycle significantly faster than I do but we love getting out on our bikes and having a good old natter.
6.  If you could cycle with anyone (dead or alive!) who would it be?
That would have to be Nelson Mandela! Probably not what you were expecting. I cycled with Chris Boardman and Jodie Cundy last year and it was just incredible to see their speed and power, but rather selfishly I would love to have Nelson all to myself on a long scenic route to hear about his incredible life and experience.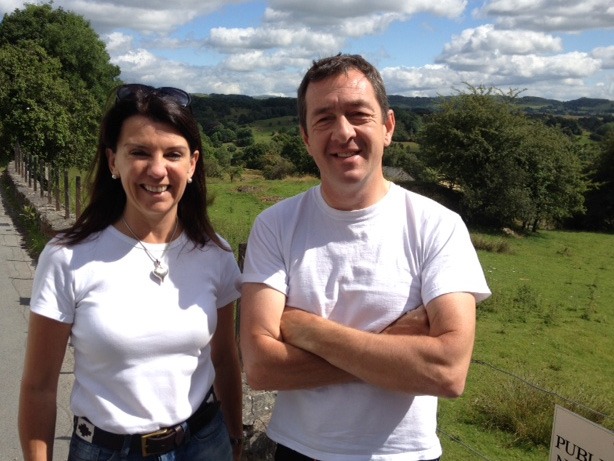 7.  Have you ever cycled or do you plan to cycle for a particular charity?
Jack and I try to do a long distance cycle ride for charity every year. We have just returned from a 4 day London to Paris ride in aid of Bloodwise (a charity raising awareness of blood cancer and funding into research of these conditions). There were some amazingly fit riders on that route and that has inspired me to get my turbo trainer out this winter and stay fit whatever the weather.
8. Tell us about your number one cycling highlight?
Actually I hope I haven't had it yet! I'd like to do a really big challenge for the next Paralympic Games but I guess for now it was the first time we arrived in Paris on our first L2P. Cycling down the Champs Elysees was a very emotional moment.
9. Tell us about your favourite place to cycle?
There is a particular valley near me in the Cotswolds that has the most spectacular views. There is a killer hill the other side but I quite like the combination of the natural, beauty and the physical challenge.
10. Finally if you could cycle anywhere in the world where would it be?
The Cape Argus Cycle Tour in South Africa (now the Cape Town Cycle Tour) is definitely on my bucket list!
You can hear more from Dawn by following her on Twitter: @DrDawnHarper.  She is also the proud supporter of charity Action Medical Research, which you can find out more about by clicking here.
–
Dawn took part in our 'Why I Cycle' series, which will feature a number of interviews with well known faces, helping share the wonders of two wheels!