Two-time Customer Competition winner Nigel Rees keeps coming back for more road cycling fun and this year he headed out to Sardinia to check out the area surrounding our idyllic Italian base. To find out what he thought of our Coastal Explorer tour, read on: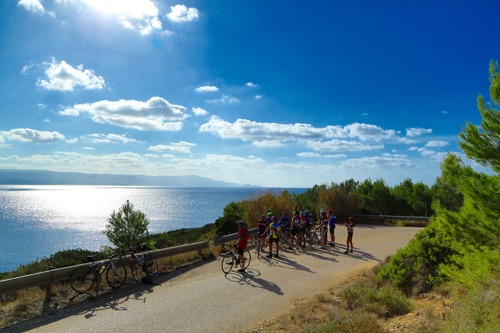 A new peloton pack emerges …
I conjured the title 'Serendipity in Sardinia' after returning from the Sardinia Coastal Explorer trip. I debated with myself that perhaps everything had combined so well to produce a memorable experience because it was planned to be so. There is some truth in this. We all know, though, that there are a range of variables on cycling holidays that even Skedaddle can't and wouldn't want to legislate for – and for most of us adapting to these variables is part of the fun. However, on this trip everything came together. We were a group of 14, plus 3 guides. As is usual, within our 14 we were all strangers other than those who came with partners. It felt like anything but strangers though, as everyone hit it off from the moment we assembled at Cagliari airport – and that's how it was for the whole week. Riding close together, often in a peloton, socialising together every evening, lots of chat, not even a glimmer of tension – this IS all hard to plan.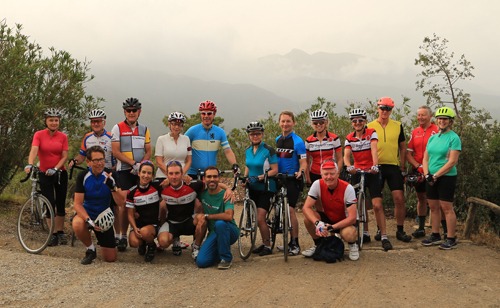 Guides in total control…
Our Tour Leader was Alessandro. He is very personable, well organised, and relaxed but professional. I was struck by how he shared his time and attention equally with everyone, including his guides team with whom he established himself as a First Amongst Equals. This works. Laura and Renato ably supported Alessandro, they were a harmonious and genuine team both with each other and with the group – and I was staggered to later learn it was the first time they had worked together. They couldn't have done a better job for us, and it made a massive difference to the dynamics of the group. The feel good factors continued in the form of beezer weather throughout despite mixed and indifferent conditions elsewhere in the island on a couple of days. I began to wonder whether Alessandro had a control panel for all variables, especially as there were no road incidents, mechanicals, injuries or illnesses and no-one went off route. This trip was meant to be!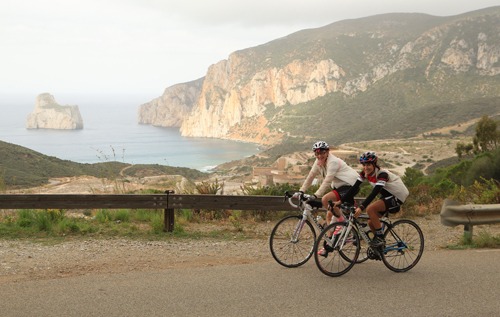 Sardinia impresses, from the get-go…
The feeling of Serendipity was probably accentuated by Sardinia itself. It is generally undeveloped and unspoilt despite it's natural beauty, and the coastal roads especially are a blissful mix of little traffic and smooth surface. There is an absence of tourist traps, and a friendly welcome was standard. It is a fabulous cycling destination, especially when everything comes together, as it did for us.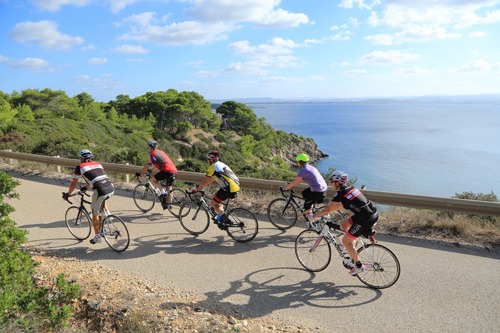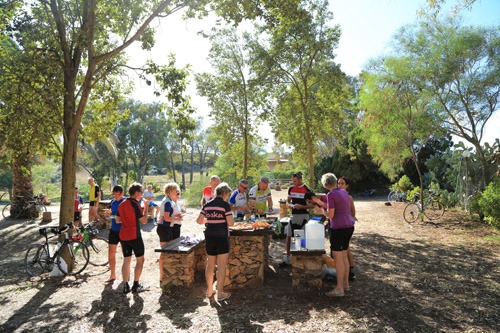 Nigel Rees cycled our Coastal Explorer tour in Sardinia, Italy. Click here to find out more details about this road cycling holiday.