We've been big fans of GEOBARS for a while now! For over 15 years they have been pioneering a global mix of Fairtrade ingredients and encouraging everyone to 'change the world, one bite at a time'. But sustainable ingredients are not the only thing we love about GEOBARS, they also happen to be a great cycling snack – and we take our snacks very seriously! Here are just a couple of reasons why we can't get enough of these yummy cereal bars…
Taste
First things first, GEOBARS are simply delicious! These chewy cereal bars are all natural, made with a wonderful mix of raisins and honey, blended with toasted wheat flakes, oats and crisped rice. Choose between 'wild apricot', 'mixed berries' or 'chocolate', there is something for everyone! They are also suitable for vegetarians.
Fibre
These cereal bars are a great and easily accessible source of fibre. Fibre helps keep you full and satisfied (since it takes longer to digest) and is essential for the human body – you can't argue with science, folks!
Great on the go
GEOBARS are compact, filling, napkin-free and easy to eat with one hand – passing the ultimate cycling snack test.
Energy
Whether you need a fuelling breakfast, post-ride snack to hold you until dinner, or a pick-me-up treat to keep you going mid-ride, GEOBARS are the way to go!
Fairtrade
GEOBAR is the world's first Fairtrade cereal bar and has a truly global mix of ingredients. From Chile all the way to India, the tasty treats included have some fascinating tales to tell, and their stories can be further explored during our Meet the People holidays (cultural experiences with Fairtrade producers coordinated by our HQ team in Newcastle too!). For more information about these trips and to find out how you can meet the amazing people who produce the GEOBAR ingredients click here.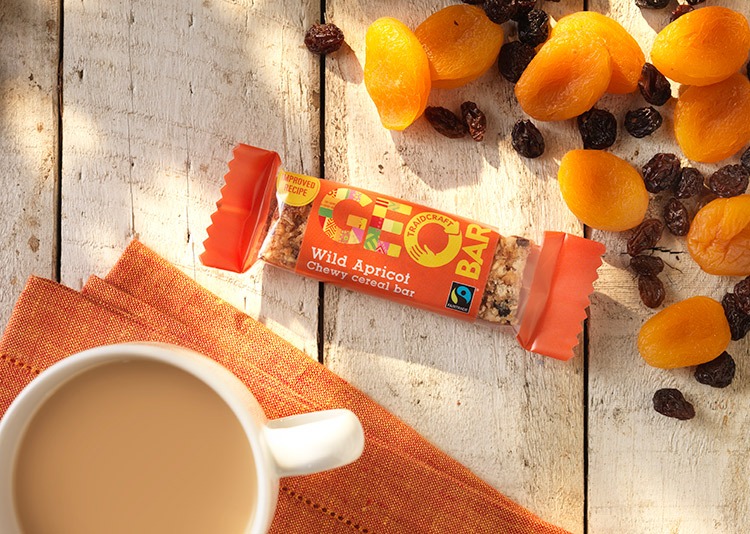 Don't miss our competition…
We teamed up with GEOBAR for your chance to win a Saddle Skedaddle holiday for two! One lucky winner will choose from our amazing range of road, mountain biking, leisure and family cycling holidays in the UK. To find our more click here.