At Bikmo Cycle Insurance they care about your bikes just as much as you do, which is why they've put together a short guide on cycle security, so you know how to keep your bike safe wherever you are in the world. Read on to find 6 top tips for when you're travelling with your bike!
1. Bike-friendly hotels
It may come as no surprise to find out hotels across the UK are announcing that their hotel is 'bike-friendly' with the surge in cycling popularity over recent years. Wherever your destination, Skedaddle carefully choose accommodation that cater for every cyclist's needs, including somewhere to safely store your bike, so you can replenish those carbs for the next day without worrying about your bike.
2. A good lock
Having a top-quality lock on hand at all times is a must. You don't know when you might want a well-deserved break in a cafe to refuel, and you definitely don't want to leave your bike unlocked when you do. If you do have a policy with us, be sure to check out our locking requirements so you're covered on your travels, and have a look at our Buyers Guide: Cycle Locks to help find the best lock for you and your bike.
3. Strong immovable objects
Make sure you lock your bike through the frame to a strong and secure immovable object. It'd be best to find a Sheffield stand to attach your bike to – these are purpose built to keep your bike secure when you're off two wheels. Bikmo have made a simple How To Lock Your Bike guide to help you become a bike-locking expert on your travels.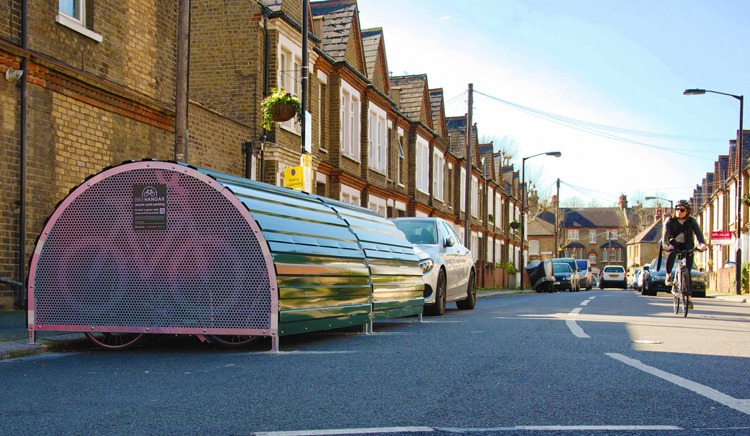 4. Bright, busy areas
To help deter thieves, lock your bike in a bright, busy area and preferably somewhere you can keep an eye on it. This way you can sit back, relax and enjoy the time out of the saddle knowing your bike is going nowhere after all those miles.
5. Padded bike case
Protecting your bike during transit can be expensive, with a top of the range bike bag costing up to £600. With a piece of kit that expensive, you'll know that your bike's secure, but for those who'd rather put that money towards a new carbon wheelset, think a strong, well-packaged cardboard bike box with lots of padding and foam. You wouldn't send your Grandma's favourite pieces of fine china without taking the utmost care, so why would you with your bike?
6. Grab accessories
Thieves will grab anything they can get their hands on, so remember to remove those lights, saddlebags and, more importantly, your GPS when you've locked your bike up. Even if you're only leaving your bike for a couple of minutes, don't forget to stuff those accessories into your jersey pockets. If you want to read more, check out the complete guide to help you deter those pesky thieves.
Saddle Skedaddle are proud partners with Bikmo Cycle Insurance, who provide specialist cycle insurance that covers you and your kit, wherever you are in the world – 365 days of the year. At Bikmo, they'll cover you and your bikes 24/7 worldwide, whether you're booking a trip with Skedaddle, riding for fun, or commuting to work. Have a look at the award-winning cover they provide here.