For families eager to see everything a destination has to offer at their own unique pace, then a self-guided family holiday is the answer! Booking one will give you the freedom to enjoy hopping on and off the bike whenever you please, making for a stress-free, fun-filled experience all round! But that's only the beginning. Check out 5 reasons why we feel families can't get enough of self-guided cycling…
Check out our full self-guided family range here!
1. Flexibility to explore whatever, and wherever you like
We understand that flexibility is essential for families who enjoy travelling, and this is no different when exploring by bike. On a self-guided family cycling holiday you can spend an extra hour in the agriturismo/hotel, have that cheeky extra ice-cream, play a little longer in that playground, and swim in that secluded spot you pedalled past in awe…
So, you can feel free to go off piste and seek out the hidden gems on your route, savour the best meal you've ever eaten, or splash about in the nearby lake. Ultimately you have the freedom to simply enjoy your journey without a set schedule to stick to… and this helps keep everyone happy.
2. Take advantage of a wider range of dates and destinations
With a whopping 29 self-guided holidays to pick from, you're really spoilt for choice when it comes to selecting the right tour for you. Popular destinations include France, Spain, Italy and Austria, where you can choose your own dates to suit your travel needs!
If that wasn't enough, on request, you can even tweak the itinerary to suit you and your family. Whether you want extra nights in particular places, are keen to add in a rest day, would like to split the ride up to make more comfortable distances, or you're keen to upgrade your accommodation … all of this is possible when you choose to go self-guided.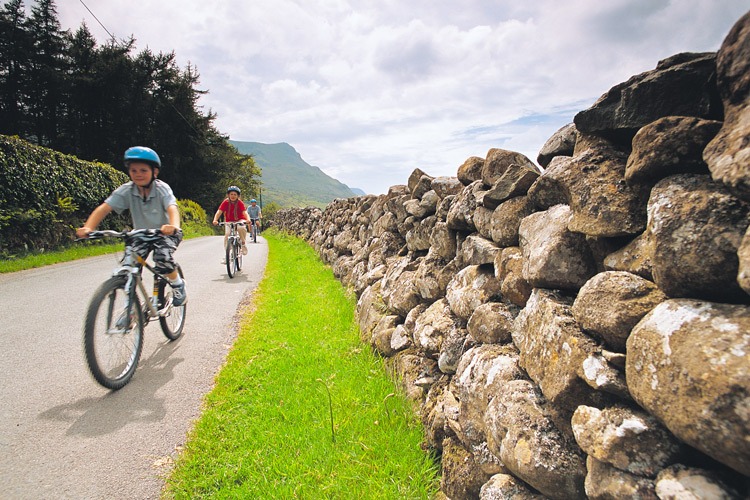 3. You can rest assured support is on hand
Going it alone can seem daunting, but we'll make sure you're well looked after en-route! Our local team will be on hand with a representative to meet and greet you on the first day, providing the maps and route notes you'll need to navigate, as well as giving you the low down on the key details of the tour.
As with all of our cycling tours, you'll still enjoy daily luggage transfers meaning all you have to worry about is the pedallin' each day, safe in the knowledge your personal belongings will be ready at your destination. If you do run into any problems, you can feel safe in the knowledge that emergency support is on hand. Our friendly and experienced team of experts are available 24-7 via our trusty emergency phone (this number is supplied in your prep pack), ready to calmly and efficiently sort any problems.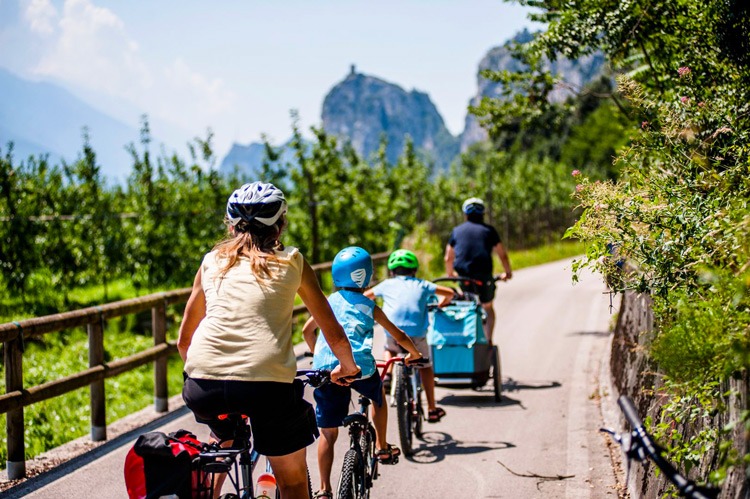 4. Take only the very best company
Creating memories with the kids is what life's all about and exploring a country together by bike provides so many experiences that promise to inspire all the family, no matter what the age. Combine this with an itinerary jam-packed with exciting things to see off the bike and it doesn't get much better. Ultimately, one of the main reasons families choose a self-guided cycling holiday has to be the chance to ride with only your nearest and dearest, to kick back and enjoy a weekend (or longer) together.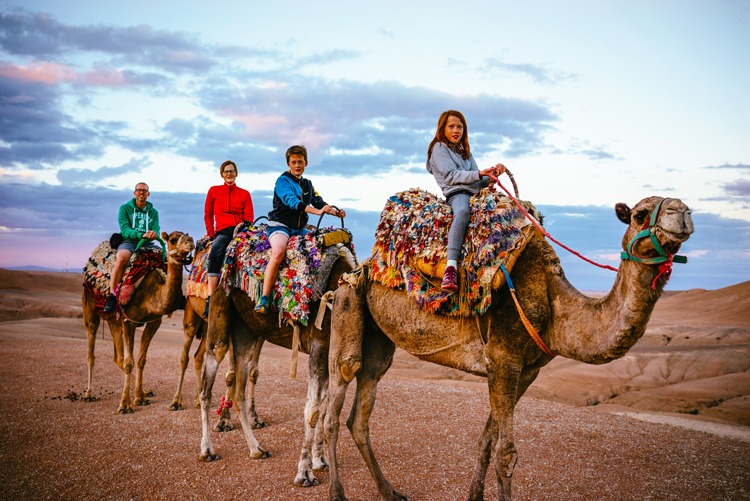 5. A sense of achievement for everyone
On a self-guided holiday, you'll be navigating with route notes and maps provided by local experts. This gives you the chance to really take ownership of the route and find your way from point to point – offering an amazing sense of accomplishment when you complete each day. Why not get the kids involved too? We're sure they'll love the chance to give navigating a go.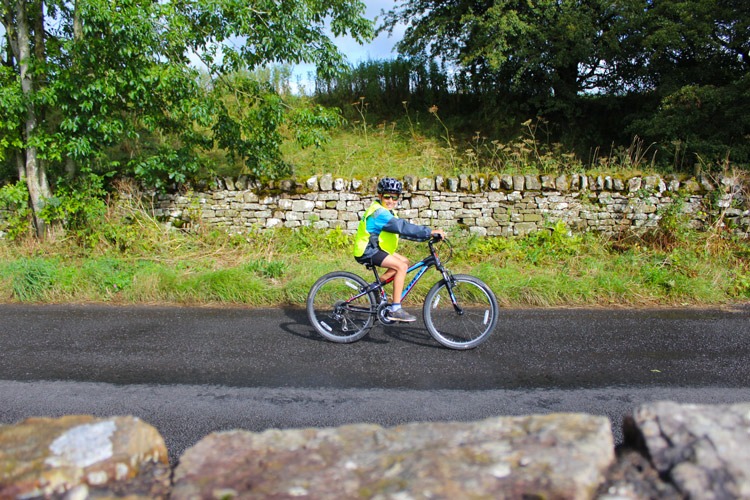 Top tips from our family experts…
If you're new to the world of cycling holidays and looking for a truly stress-free experience, we recommend joining a centre-based holiday. As the title suggests, these tours allow you to enjoy the comfort of coming back to the same accommodation each day, so no need to keep packing up your luggage. Daily cycling depends on the mood of your family that day and rest days are always an option, with plenty of fun activities to enjoy off the bike. We recommend: Lake Bled in Slovenia or Tauern Valleys in Austria.
If you've got little ones in tow, or are just after an easier, more relaxing cycling experience, make sure your chosen cycling holiday is mainly based on designated traffic-free cycle paths. If you're not used to cycling beside traffic, these bike-only paths are a great, stress-free way to travel. We recommend: Cycleways of Catalonia in Spain, Ile de Ré and the Atlantic Coast in France and Lake Constance in Germany, Austria and Switzerland.
When choosing your trip, make sure to consider how comfortable you would be with the culture of the country you're planning to visit – things like ordering food, reading signs, and dealing with a simple flat tyre or other minor emergency can be trickier in a foreign country and language. If that's not for you, we recommend a family cycling holiday in the UK, such as the Hadrian's Cycleway, or our 5-day Coast to Coast trip which explores the varied and beautiful landscapes of Northern England.
Check out our full self-guided family range here!
Get inspired by checking out some of our fantastic family stories inspired by the adventures across the globe. From the Templeman family who joined us in the dramatic Lofoten Islands in Norway, to young Joseph who conquered the impressive Northern boundary of the Northern Empire in the UK – there's a lot to get inspired by.