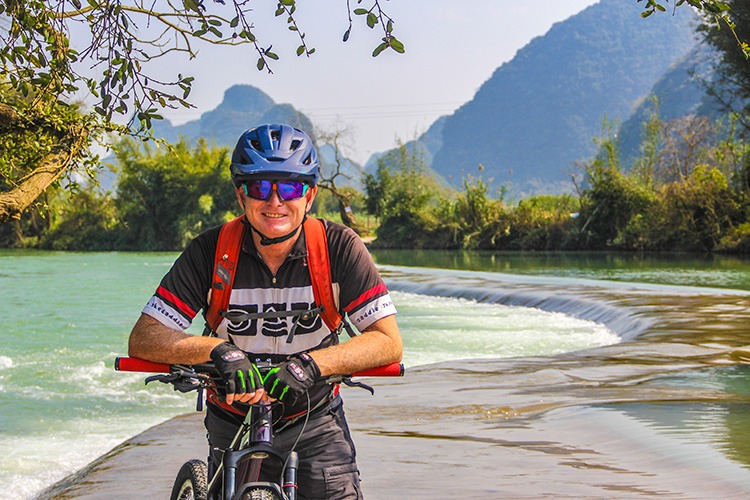 Meet Scott! He heads up our local team in China and Mongolia, and you definitely met him if you have joined us on one of our cycling adventures here before. We have worked with Scott since 2012, so we thought it was high time we caught up with him for a little Q&A in our quest to share more about our incredible team with the world. Born and raised in Australia, he and his lovely wife Snow (who is from Mongolia!) are now proud residents of Yangshuo in China. Keep reading to find out more…
Read Scott's guide to cycling in Mongolia here!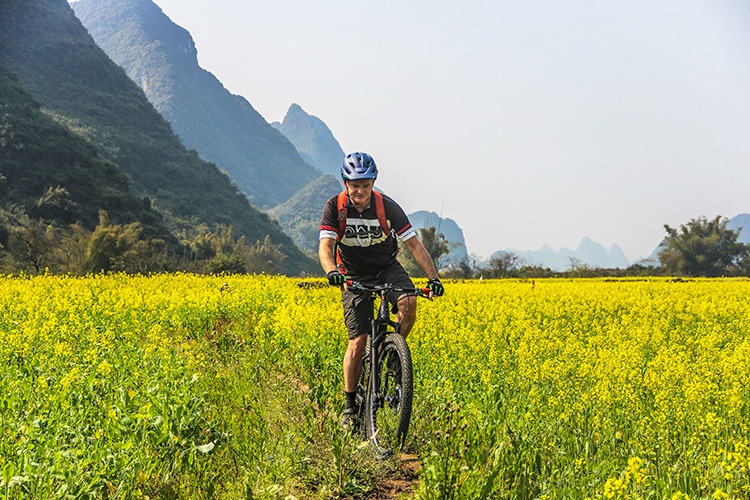 Full name: Scott Spencer
1. Preferred name/ nickname:
For some reason I've managed to escape the nickname thing and have always been called Scott, Scotty sometimes. This is despite coming from Australia where almost no-one goes by anything remotely close to their given names and years can pass by where all you get called is "mate".
2. What you like most about Skedaddle?
Great company and great people. Pretty simple but very true. Skedaddle match what they say with what they do, and I can't say I've worked with a better company. The sense of fun trickles from the top all the way through to the customers…the company name says it all.
3. Brief description of your history with Skedaddle…
It was a chance meeting at a cycling tour convention in Germany where I came across Saddle Skedaddle. This led to a quick jaunt to Newcastle for a meeting with the owners, Andrew and Paul, where we chatted China and biking. It must have been a pretty good meeting as within months Andrew came out to China for the first trip and we've been going strong ever since! I've been running the Skedaddle's China – Guilin and Guangxi tour, along with my wife Snow, for around 5 or 6 years now. It's been a really popular tour and we are looking to take that success into Mongolia – Route of the Nomads, which is a new Skedaddle tour for 2019.
4. Top packing essentials for a cycling holiday?
A sense of humour! It's kind of a cliche now but still remains the first thing on my checklist to pack. And it really goes to why we do this caper…to have fun.
5. Which is your favourite trip and why?
Hard to go past China as a destination that always defies people's expectations, which is a joy to be a part of, but I'll go with Mongolia for now. Another place that surprises people too with stunning landscapes and warm, generous people. There's something about camping under the stars and riding pristine landscapes that recharges the batteries like nothing else. Mongolia spells adventure for me!
6. What's your favourite power snack and why?
Easy one: Guilin mie fen (Guilin rice noodles). A hearty bowl of Southern China noodles that can be found everywhere in the south around where our tour runs. Good for breakfast or lunch and guaranteed to keep you going all day. Tasty? I miss it even while I'm eating it!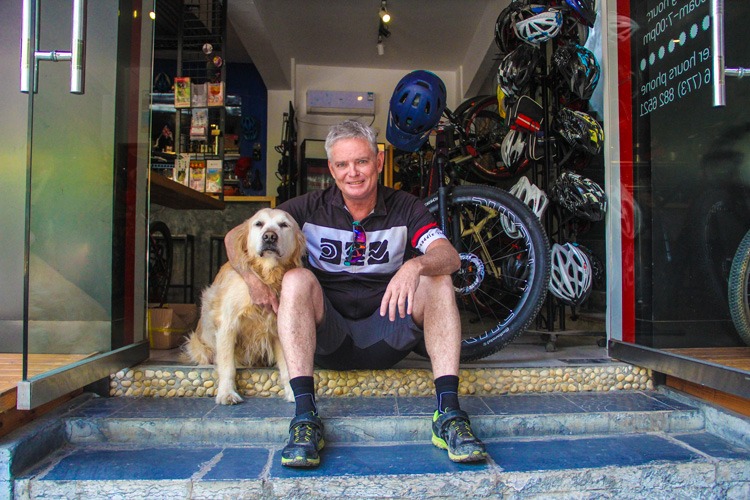 Find out more about our Guides here!
Want to know more about our Guides? Check our our Guide section on the blog to get to know our team a little bit better and for some expert advice on everything cycling!