China - Guilin and Guangxi - Cycling Holiday
Holiday Highlights
UNESCO heritage site of Bajiaozhai National Park

Soothing the muscles at Longsheng Hot Springs

Floating down the Li River on a bamboo raft

Riding the tea plantations of Dragon River Valley

Smiling faces of the Dong, Miao and Yao people

Amazing karst limestone scenery of Guilin
View Holiday Schedule
Day
Description
Distance
Meals
1
Departure - Overnight flight to China
2
Arrival in Guilin
D
3
Guilin to Bajiaozhai National Park
2 - 3 hour hike
B L D
4
Bajiaozhai NP to Chetian
37 Miles / 60 Kms Approx.
B L D
5
Chetian to Longsheng Hot Springs
24 Miles / 40 Kms Approx.
B L D
6
Longsheng to Pingan
42 Miles / 67 Kms Approx.
B L D
7
Pingan - Free Day
Rest Day
8
Pingan to Shiertan
38 Miles / 61 Kms Approx.
L D
9
Shiertan to Guilin
50 Miles / 80 Kms Approx.
B L
10
Guilin to Xingping
40 Miles / 65 Kms Approx.
B L D
11
Xingping via Dragon River Valley to Chaolong
28 Miles / 45 Kms Approx.
B L D
12
Chaolong via Moon Hill and the Li River to Yangshuo
28 Miles / 45 Kms Approx.
B L D
13
Yangshuo
Rest Day
B D
14
Departure
Departure
B
Meals: B = Breakfast L = Lunch D = Dinner | Please keep in mind the distances and ascent information provided are intended to be indicative and may vary from the actuals due to accommodation changes or when compared on different GPS devices and software
For more information download our trip notes
Holiday Information
An amazing cycling holiday to Guilin and Guangxi in the South West of China. This is the China one often imagines: hardy farmers tilling lush rice paddies with water buffaloes, bamboo lined emerald rivers snaking through farmland and pine forest, mist swept limestone peaks with ancient villages dotting the countryside below.
It's no wonder the region has been favoured by poets and painters for centuries. Whilst the area is quietly gaining recognition abroad, it is still possible to lose yourself in a timeless rural lifestyle that remains unchanged over centuries as we cycle China's little trafficked back roads and trails.
Our ride begins in the small township of Meixi, populated by the Dong Minority group, and follows a route through the Yuecheng Mountains, famous for the impressive Longji, Dragon's Backbone rice terraces where we'll meet the friendly Zhuang, Yao and Miao people who have carved out their living on the mountain sides over the centuries.
An undoubted highlight of this holiday in China is cycling through the thousands of limestone karst peaks and ancient villages along the Li River. We'll also swap our pedals for paddles and hop aboard bamboo rafts for some of the most spectacular sections along the river, before cycling into Yangshuo where East meets West in rural China.
For more information download our trip notes
Holiday Feedback
The whole trip exceeded expectations in every department...

Each accommodation was located in a special place. Mostly settings were superb. Some rooms had exceptional views – Second last night in particular was the absolute highlight. Rooms and views were great. The setting of the rest day was a highlight as well. Really super village and amazing landscapes.


Refreshments during the ride were the highlight with real coffee, nuts and especially the snickers and fruit. Dinners were also great! Cycling through the mountains with the great views after Guilin was really nice. Each day was actually great. Overall the whole trip exceeded our expectations in everything from tour leaders, organisation, bicycles, landscapes, accommodation and setting of accommodation in parks, toilets and showers, fellow cyclists and the Chinese people.


Snow was the best tour leader I ever had. She has very unique attributes and she knew exactly what our needs were or could warn us. She had excellent knowledge of the country and we could ask 101 questions. It was very insightful.

Inga, Cape Town, South Africa

Once again Skedaddle have delivered!

Thank you Saddle Skedaddle – what a resounding success the Guilin ride has been. Snow, the tour leader, and her team exceeded expectation and were at all times professional, responsive, organised, caring and fun to be with. They are a great credit to Saddle and have ensured that all the riders were safe and had the best possible experience both on and off the bikes. Thank you to the Skedaddle team, we valued your knowledge of the country and your experience was invaluable and thank you for the visa help. Once again your organisation has delivered.

Lynne, Buckinghamshire, UK

The China trip definitely exceeded my expectations!

The China trip definitely exceeded my expectations and I was delighted to find that almost half of the 16 people in the group were around my age (72) or even older. Everyone, old or young, was a strong rider, but there was no racing from place to place as can happen with a younger (competitive) group. Everyone took the time they needed to enjoy the scenery, people, and overall riding experience. The rides were a nice mix of challenging climbs, fast downhills, undulating back roads, and sealed bike paths, and there was very little competing traffic except in Guilin.


The member of office staff I dealt with was very helpful throughout, including with everything I needed for my China visa application and arrangements for my early arrival. The accommodations exceeded my expectations, with large rooms and beds, great locations,, good wi-fi in most places, and more western toilets than not. It's hard to keep rooms pristine in a hot, damp environment, but I thought all the rooms were just fine. There was a lot of variety, including some of the best meals I've ever eaten, and the food was more than abundant enough to make up for the calories we burned each day. The morning tea/coffee breaks were always in a perfect spot, with fresh fruit, Snickers, biscuits, and an endless variety of nuts. And the coffee was always freshly French-pressed.


I can't say enough about how great our tour leader was. I've taken more than a dozen cycling tours in various countries and she is right at the top. Her planning and flexibility were outstanding; she handled a large group with expertise and grace; she was informative – in terms of the trip details, the places we visited, and her country – and she is an all-around friendly, interesting and nice person. The other guides deserve kudos for leading the daily rides, providing mechanical support, keeping our bikes in good shape, getting our luggage to where it needed to be, and setting up fantastic tea/coffee breaks. And they did it all with humor and a constantly helpful, positive attitude.

Alan, USA

One of the best cycle tours that I have been on.

This is one of the best cycle tours that I have been on. The guides were local, they made special effort to reduce plastic waste, and we were able to experience local tourism at its best. I had moments of complete peace in unexpected places – ancient towns, remote mountain terraces and busy markets. If I was to try and sum each day of the cycling in one phrase it would be to say – "beyond mountains, there are mountains and beyond rivers, there are rivers, and beyond the rivers and mountains there is the bustle of people, their labour and kindness".


Our tour leader catered for Western tastes. I would have loved more Chinese snacks, but the rest of the group were happy and it gave me plenty of opportunity to shop in the markets that we stopped at.


Each day was excellent – a lot of variety in cycling and scenery. The local partner really have planned an excellent trip which is full of interest and changing cycling conditions, plus full of wonderful places to visit.


The kit list in the pre holiday information was essential. The hired bike fitted perfectly, which meant I realised as soon as I got home and rode my everyday bike just how badly my own bike is set up. I was tempted to email Skedaddle just to get some advice!


Our tour leader was just great – very balanced, helpful but also a good manager. Her parenting skills were a real asset with such a diverse group! As a whole, what a professional group! All excellent cyclists and mechanics. Really kind and generous and extremely hospitable.

Sara, Cardiff

This trip totally changed my preconceptions of China...

Any holiday where you want to repeat the experience would be considered an excellent trip. This China experience would be one of those trips. I would love to repeat every day of the experience, soaking in the incredible scenery, savoring the excellent food and marveling at the cycling opportunities in this diverse area. This trip totally changed my preconceptions of China as a cycling and travel destination and am eager to explore other cycling destinations with Saddle Skedaddle. There are too many favorite days to choose one…

Judy, USA

Experience of a lifetime!

There is simply no better way to explore a new country than to cycle, having the opportunity to visit such a culturally diverse country such as China on such a well organised trip is an experience of a lifetime. All accommodation was clean and as expected, the accommodation improved as the trip went on which is definitely the way to do it. Visiting rural China accommodation will always be different to that previously experienced by westerners. This is rural China, food is a big part of the trip and a huge change in culture. I found the whole trip to be excellent, enough balance of distance spread across the days to suit a mixed group, great scenery and backdrops. I would not change this trip. The leader on this instance made the trip, his knowledge of the area was second to none and management and integration with the group was the best I have experienced. His support team were also excellent and the trip felt as though we were all one group, excellent service throughout.

Mark, Tyne and Wear

I look forward to many more holidays with Skedaddle!

Fantastic as always! This was my 8th trip with Skedaddle and I'm about to book my 9th. The guides were fantastic, the food was amazing and the cycling and hiking were great. As always very professional and friendly. To sum it up I had an amazing time with a fantastic group of people. Couldn't have asked for any more. Keep up the great work that happens behind the scenes as I look forward to many more holidays with Skedaddle. Thank you.

Caroline, Northants

The whole thing was nothing short of magical!

Within an hour of the adventure starting I realised that my 25-35 mile training runs along the canal banks of north west England didn't cut the mustard for cycling in the mountains of south west China. As I trudged up the hill with the rest of the party disappearing and the ever-patient – he needed to be – Scott chaperoning the old timer, who was giving the rest of the party at least 15 years I questioned the wisdom of taking on such a challenge at 73. But the whole thing was nothing short of magical. Great country, great company and a great organisation from start to finish. FANTASTIC! Every day had much to commend it and the choice of a rest day at Pingan and then the final day and half in Yangshou were just perfect.

Trevor, Merseyside

Exceeded expectations...

This holiday exceeded expectations, despite the weather the first week. I was lucky to be with such a lovely group, we all bonded so well and Scott was a brilliant leader. China is amazing, well certainly the area we saw, road surfaces fantastic, some of the hotels quite luxurious which was rather unexpected, food was incredible and scenery spectacular. The actual cycling was not too demanding, a few steep hills but overall pretty relaxed, roads generally quiet and car-drivers considerate.

Vivienne, Oxfordshire, UK

Brilliant holiday!

Thank you Skedaddle for a brilliant holiday. It was great to travel round such a beautiful area of China and experience the area by bike, on foot, via rivers and relax at the end of the day in a couple of fresh springs. The guides were all excellent and nothing was too much bother. Snow in particular was great, very well organised and knowledgeable. The mixture of rural and urban areas was great so we got to experience mostly the rural areas but also to have a taste of the city life.


Good mixture of modern & traditional hotels, inns and homestays. Overall the accommodation was much better than expected. Food was delicious, all very fresh. Great that Snow was able to choose a varied selection for us each day so we got to taste a wide variety of local and seasonal meals.

Anne, Warwickshire

A privilege and a delight.

The alchemy of superb food, organisation, planning and most importantly, our enthusiastic, supportive and warm hearted team, (for whom nothing was too much trouble) made this wonderful trip both a privilege and a delight.


In China, particularly at a point in its history when change is so rapid, I think we were very fortunate to see rural landscapes and hardworking Chinese farming and going about their daily lives much as they have been for centuries. The routes and the rides were a really good mix and not without some hilly, muddy or otherwise technical interest and there was plenty of opportunity to meet and greet people as and when we stopped in colourful markets and villages.


Our brilliant team, made us laugh, kept our bikes in good condition, followed at a discreet distance, transported us and our luggage with unfailing good humour and provided us with prompt picnics in great spots. We also ate in well chosen roadside village cafes. Noodles and noodles!One of the most striking things was that everywhere we went a personal connection had already been made so that accommodation was reliable and the banquets just got better and better.


In short, Skedaddle are 'people people' with cycling an equal first priority. For me this meant I could confidently relax, enjoy the rides and make friends.

Jenny, UK

The views from the climb were stupendous...

My favourite day was cycling from Guilin into the mountains and over the passes to finish the day by the side of the Li River at Xingping. The views from the climb were stupendous. The stop for coffee and snacks was superbly chosen and the remaining climb and fantastic descent were sublime. To finish overlooking the river, with a bridge over it to a small town, where we had dinner, was excellent. From a set of of wonderful days' cycling, it's difficult to choose a favourite, but that was it.


There were rain showers which caused the route to be changed on one day (at least). The tour leader and the other guides handled this incredibly well, developing a changed route without the cyclists really being aware it had been done, so effectively was it managed. Always ready to listen to the riders and with a cheerful and happy disposition, she ran the tour excellently.

Ian, Norfolk

An exhilarating ride...

My favourite day was day 8. After an exhilarating ride down from the rice terraces of Pingan we had an excellent climb on a sealed road. We opted to carry on cycling to Shiertan instead of the rubber rafting on the river and we thoroughly enjoyed it! Our team leader was superb and as were the support staff! The team were great at taking us to a variety of lunch places and the coffee breaks were super.

George & Margaret, Merseyside

It just got better and better...

We had high expectations for this holiday, yet found that each day succeeded in surpassing anything we had anticipated. It just got better and better day after day. So much variety of activity and experiences which the trip notes couldn't adequately convey!


We were pleased with the help offered by the office team for the additional requests which we made in connection with extending our trip. It is good to phone the Newcastle office, say my name, and have someone instantly know which trip I am booked on without having to quote a reference number, and to remember know that we have travelled with you in the past. It feels like a really personal service.


Teresa, Somerset

Undoubtedly, one of the best trips I have been on

Very friendly and helpful staff. I loved the rural hotels and guest houses and was amazed at the amount of research that must have been needed to find these in locations which were often almost hidden away. I'm not a huge fan of British Chinese cooking but this was in a different league and was both fresh and healthy.


Some fabulous views from the top of the passes of the iconic Karst mountains and wonderful trails in the country with hardly another cyclist in sight. The accommodation was really good throughout and way of the beaten tourist track providing us with a real insiders view of rural southern China. Extremely helpful pre-holiday information with relevant support.


Good value for money – especially since so many meals were included in the package price. I have been on many cycling trips abroad with companies such as Explore & Exodus with whom I have a loyalty discount but the Skedaddle experience has yet to be beaten!

Mark, Edinburgh

Any queries were promptly dealt with!

This was our first Skedaddle holiday, in China. The trip notes described the holiday perfectly. Any queries were promptly dealt with. Plenty of reminders regarding visa applications etc. East to contact if needed. Excellent trip notes and supporting information.

Ruth, Cheshire

Super helpful team!

The team were super helpful and looked after our bikes very well – they were continually checked and cleaned and any adjustments requested where done with a smile. Hard to choose a favourite day – each day was varied and enjoyed the cycling, rafting and hiking.

Nicolette, London

Brilliant!

The team are fantastic and strike a good balance between making sure everyone is having a great time and not fussing over us. They are Brilliant and as far as I'm concerned, it's impossible for them to raise their game any further. Saying goodbye to them was like leaving old friends.

Bernard, Hampshire

Truly wonderful!

To be perfectly honest, every day was truly wonderful. It is hard to single one out on its own. However, at a push, I'd choose Day 5 with the long climb up to the rice terraces.


Generally speaking, the accommodation was really very good. The only reason I didn't mark it as excellent is because a couple of the places were not quite up to the usual Saddle Skedaddle standards, however we realise that this is because of the choice of accommodation on offer in those specific locations. The hotel/guest houses in question were situated in wonderfully scenic locations and so were very contented to prioritise location over comfort.

Paul, Scotland

Truly excellent!

Having independently cycled in this region some 13 years before, I thought I knew roughly what to expect. However, I was amazed at how much more there was to see. The Skedaddle tour took us to some of the most amazing scenery I have ever seen. The rice terraces and karst mountains are astounding, not to mention the heavenly smell of the Guey Whah (Ozimanthus) blossom, which is wonderfully pervasive at this time of year. I would strongly recommend anyone to go and experience this region before it becomes overly engulfed by tourism. I have noticed a huge increase in tourist facilities for the Chinese population since my last visit 13 years ago, which I am sure will continue to develop at a pace.


On the whole the accommodation was excellent. There were a couple of places which were perhaps not quite on the same level as most, however, these properties were located in some of the most outstanding areas of beauty and their slight shortcomings were vastly outweighed by their beautiful location.


All of the food was excellent. The food was locally grown and freshly cooked. Perfect for keeping our strength up on our days of cycling.

Paul, Scotland

Every day just kept getting better than the day before!

The guide was really informative, not just about the trip but about Chinese life and culture. We were always informed of what to expect each day of the trip, made to feel comfortable to travel at our pace and be able to stop and take photos at random, plus he was a fun and gregarious leader! The support staff of – Sam, Li and Pompom were all brilliant and friendly, and would out of their way to help you at any time. Our water bottles were constantly filled, our bikes maintained beautifully plus they were lovely companions to have on the trip we even had morning and afternoon tea every day whilst cycling with a wonderful selection of GOOD tea and coffee, biscuits, nuts, fruit and the very welcome Snickers!

Gina, Australia

The lovely Snow, Queen of the Saddle

Over the years we have been on several guided trips with various companies and organisations and we both have to say that Snow (our guide) really has been the best! Bright, sparky, confident, informative, cheerfully, patient and always willing to go that extra mile but that was mainly due to me getting lost and Snow having to come and find me! Nothing was too much trouble for her. Favourite day: tricky one this as every day was so varied but probably cycling up to the Longi rice fields. The weather was perfect, the ride varied, the views spectacular and the village and hotel location breathtaking.

Tim, Yorkshire

A totally brilliant holiday!

I found every day really different and totally enjoyable so not easy to have a favourite one! This was a totally brilliant holiday. Really well organised with our guide and her support crew being fantastic in making sure we had everything we needed. The route was varied and every day brought something new. Having enjoyed Chile and Argentina so much 2 years ago I was hoping not to be disappointed and I certainly wasn't. Great trip and will certainly recommend to my friends.

Helen,Norfolk

In short – truly amazing!

Scott and the support team are great. They cleaned the bikes each night and serviced where necessary. They also supplied lots of regular picnic stops to help break up the journey and provide energy for the next stage!


It is the whole experience that marks this out as being outstanding. You travel from rural areas (where the locals will want to photography you as being exotic!) to ways more travelled. The views, the people, the food, all what is going on, and the whole experience are all incredible – too much to put into a few short words. Even the walk to the Buddhist Temple in the Bajiaozhai National Park was worth the holiday on its own!


So. China? Go! Probably the best cycling holiday we have done!


Innes, UK

A memorable holiday!

A memorable holiday, well organised, all guides were very attentive without being intrusive. Eating lunch in the home of the family in the remote village above Pingan on our 'rest' day was wonderful. Seeing the vegetables picked, the food cooked on the fire in the middle of the floor by the family and very ably assisted by Tang and Mr Lii.

Doug, Scotland

I am already looking for our next Skedaddle adventure!

The staff at Skedaddle do a great job and were able to help with most enquiries very promptly. The notes were a good representation of what to expect and how to prepare. Two vehicles provided support and the drivers provided the support both in bike maintenance and at food stops. The two members of the backup ensured we were well fueled and watered and we were all very grateful for their presence.


I think the holiday experience was great and the fact that the accommodation was basic added to the overall experience. The holiday for me apart from some reservations about the food was as good as I had been anticipating if not better, I am already looking for our next Skedaddle adventure. I'm keeping an eye on the availability of adventures in Costa Rica, Chile and Japan, though I have not ruled out Kerala or Vietnam.

Graham, Yorkshire

Off the beaten path!

It really was a great holiday – not just the cycling, but the cultural aspects. It was really exciting to explore areas that are off the beaten path. Favourite day? Hmm, that's hard to say. In terms of scenery, probably the second-to-last day of riding, where we took rafts on the river and hiked up to the viewpoint high above the Li River. In terms of the actual riding, I liked some of the earlier, hillier days better and I also liked that the first part of the trip was in less-touristy areas. Scott (the guide) was really good – full of enthusiasm and humor, and also well-organized. Tang was great – always full of energy and enthusiasm! And it was really interesting to hear from him about the farming – I think we'll all remember his explanation about "gentleman rice" and "lady rice".

Kent, USA

No issues what so ever!

The advice we had before the trip was reassuring, especially the assistance with the visa for China and the flights. Our guide was excellent there were no issues what so ever. The cycling was tough at times (for me – several climbs) but having a keen cycling guide at the front and another at the back with support from the vans all level of cyclist felt they could cycle at a pace that suited them. The flight options and prices were all provided and of great help.

David, Berkshire
All email marketing communications from Skedaddle will come with the option to unsubscribe and you can also manage your subscription preferences by logging in to the My Account area of our website.
Give us a call on:
+44(0)191 2651110
Drop us an email on:
Holiday Summary
Duration:

14 days

Prices From:

£1,695

Estimated flight price:

£700

Estimated visa cost:

£150
Optional
£150

Bike Hire:

£150

Electric Bike Hire:

£250
£455

Single Room Option:

£455
Holiday Details
Place to place

11 nights guesthouses / hotels

1 night homestay

10 Breakfasts, 9 Lunches, 10 Evening Meals

8 days biking, 1 day hiking, 2 days rest (optional activities)

Guided and vehicle support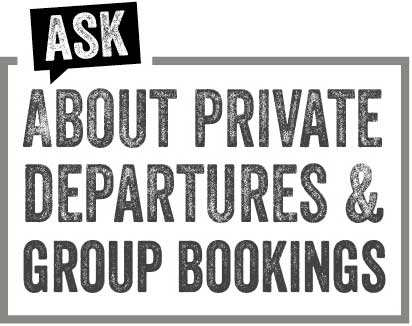 You may also like...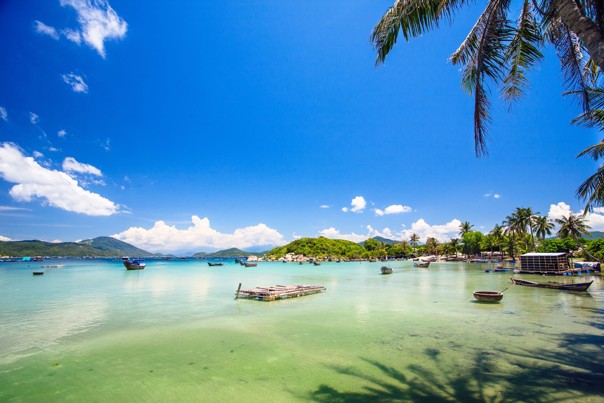 Vietnam - Mountains and Coast - Cycling Holiday
We're passionate believers that seeing somewhere from a bike is the absolute best way of doing it and this is certainly true in Vietnam, perhaps more so than any other country in Asia. During this stu...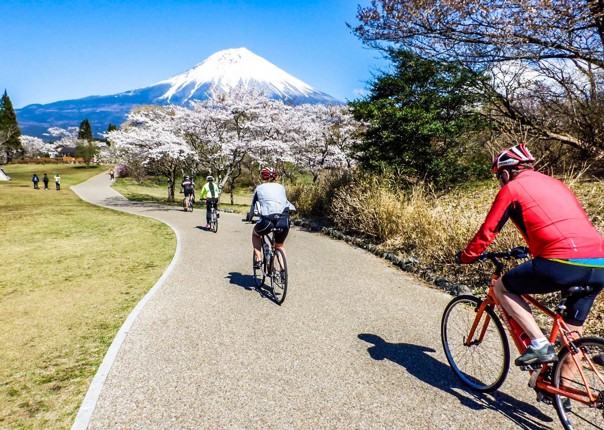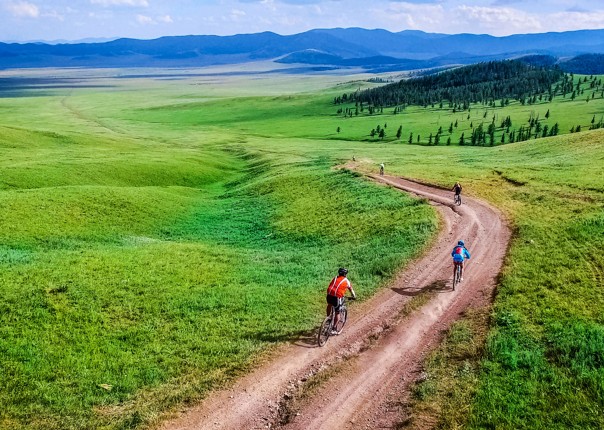 Mongolia - Route of the Nomads - Cycling Holiday
A superb biking holiday suited to those with an adventurous spirit. One of the true travelling frontiers, Mongolia offers an incredible experience for the cyclist as we cycle into the heart of Mongoli...
Skedaddle News, Views and Holiday Stories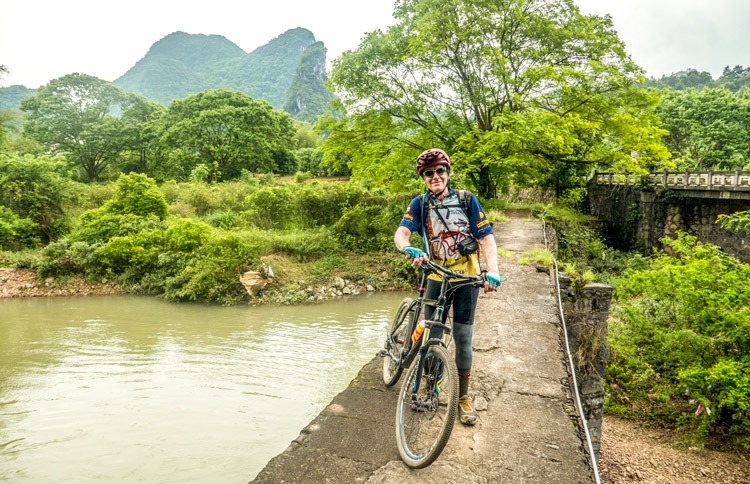 The post Customer Story: Exhilarating and Interesting China appeared first on Skedaddle Blog.
Last Updated: 18/06/2019