Brimming with flavourful cuisine, distinctive architecture and breathtaking scenery, Puglia truly is Italy's best kept secret! So it comes as no surprise that our customers often feel inspired to channel their creative side while on a tour. Our April Customer Competition Winner did just that.
Armed with paper, pen and watercolours, Sam Gomersall found himself capturing his cycling holiday in Italy by sketching. From ancient Monopoli on the adriatic coast, to the whitewashed houses of Ostuni and of course the memorable conical roofs of the Trulli in Alberobello, there was plenty of inspiration to be found!
'The cycling trip to Puglia at Easter is now but a memory. Photos help to remind us how beautiful it was, where we went and what a great crowd of guests and guides we were with. In my case there are also some sketches and a few watercolours done in short stops during the cycling day.
Sketching is a luxury, not normally enough time in the day at home, so a double treat being able to cycle and sketch.
The weather was great for the entire week, so swimming in the sea was the other requirement – another great activity to fit into our cycle break! We were never far from beautiful beaches, idyllic sandy coves and inviting turquoise seas.'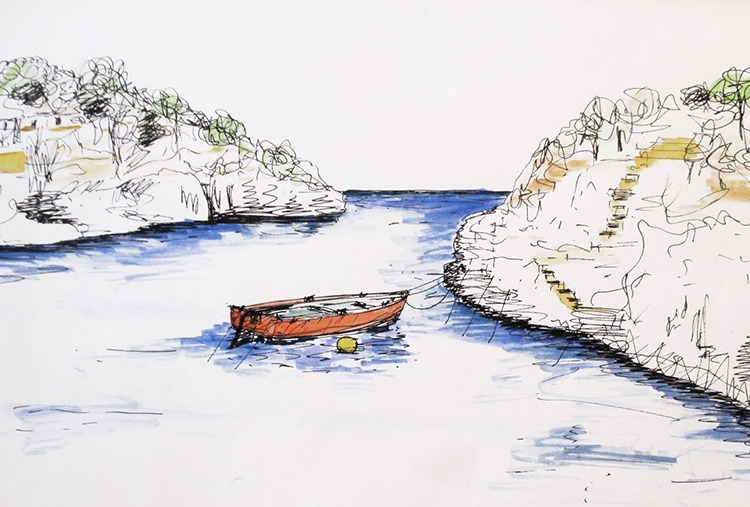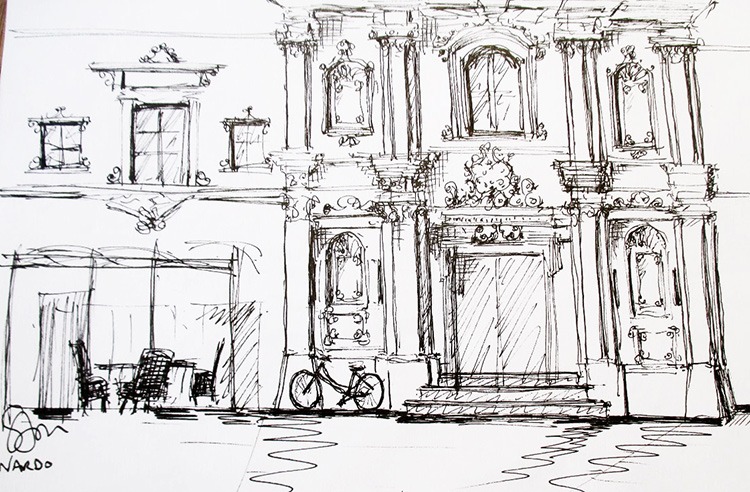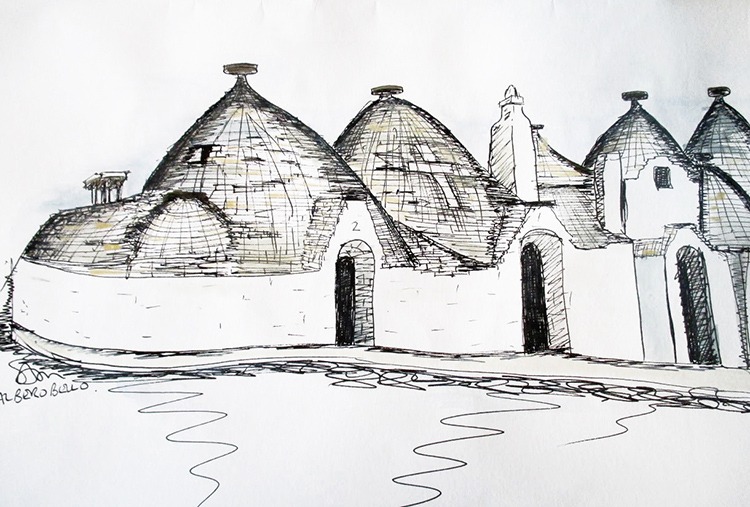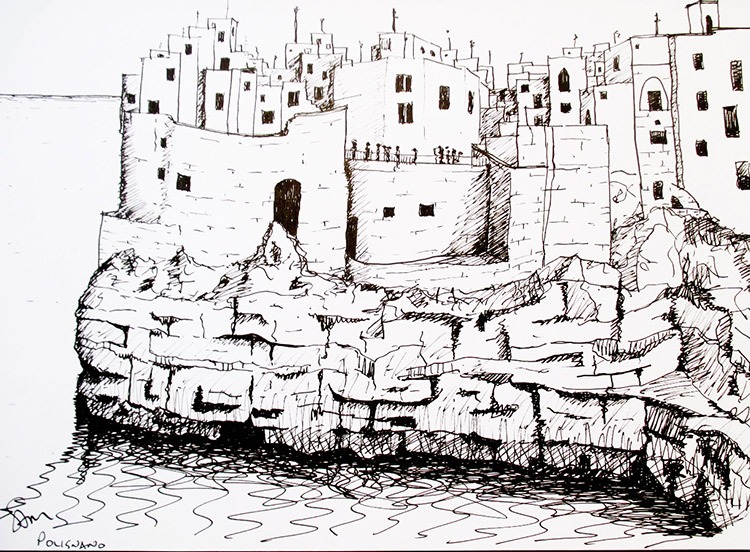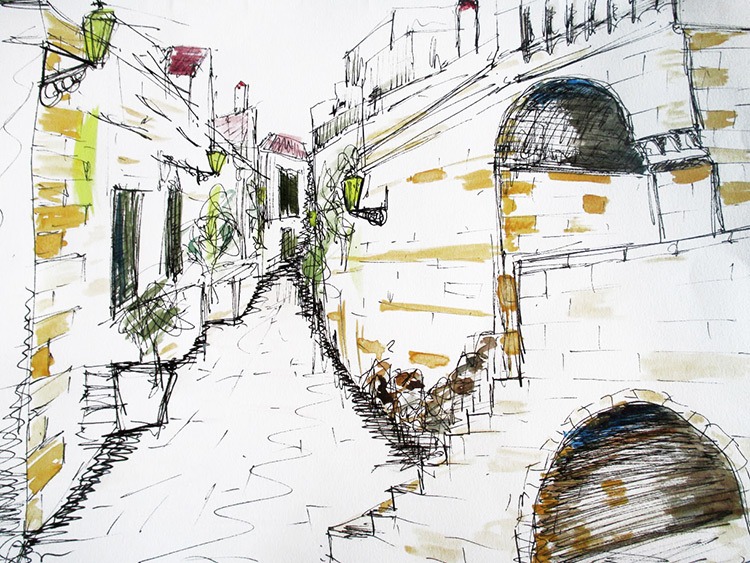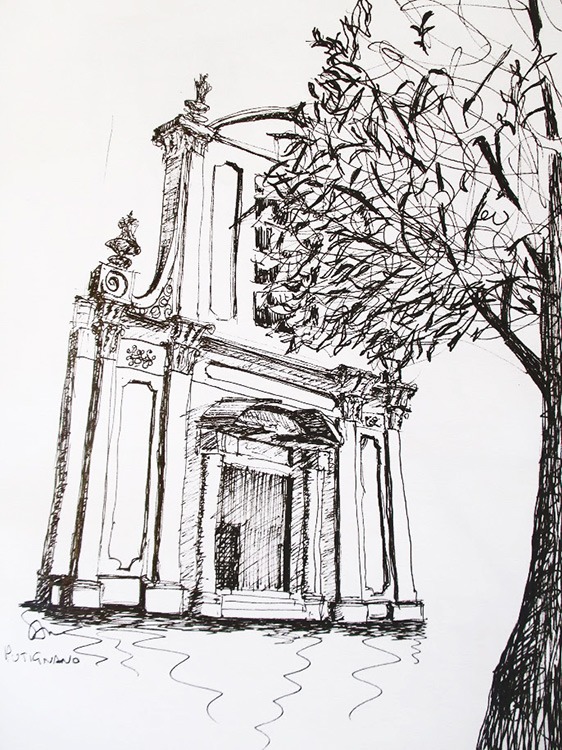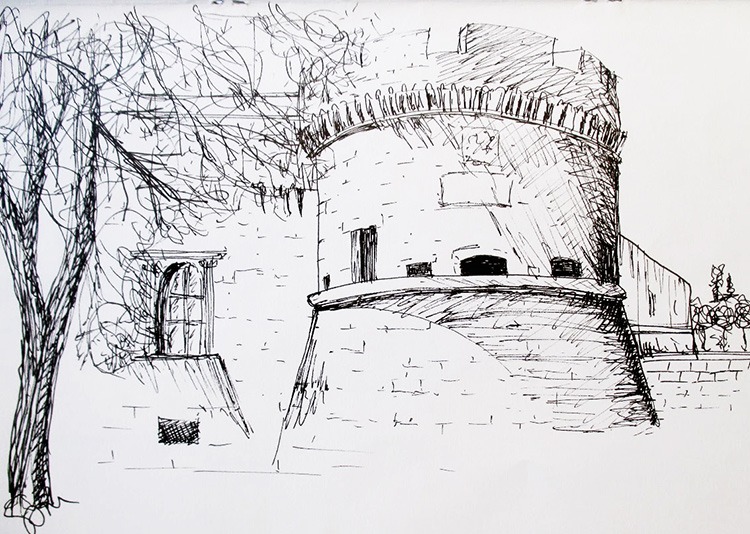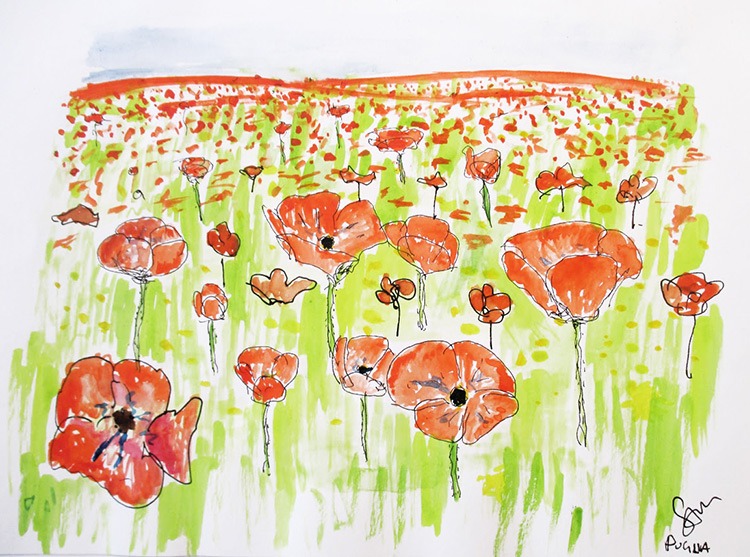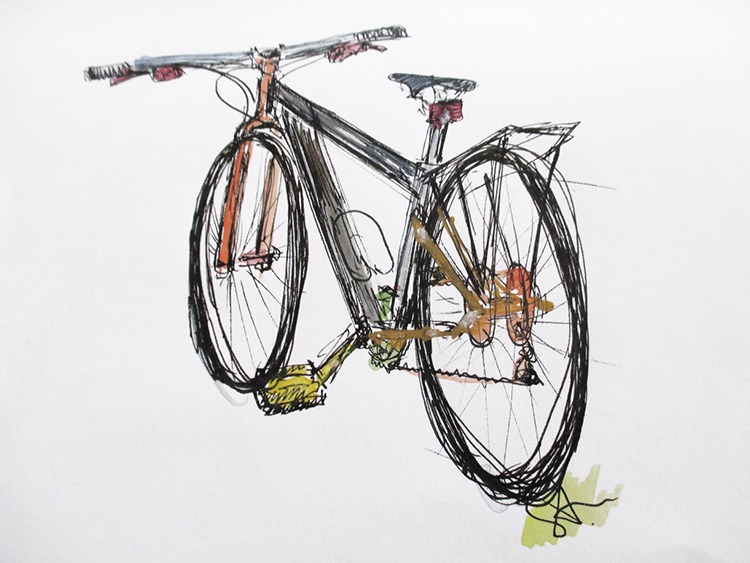 'Italian cycle guides Christina and Christina were super. Bike maintenance, navigation, picnic lunches all taken care of. And what picnic lunches they were; local bread, speciality cheeses, salads, and all laid out in a specially chosen spot. We will be back!'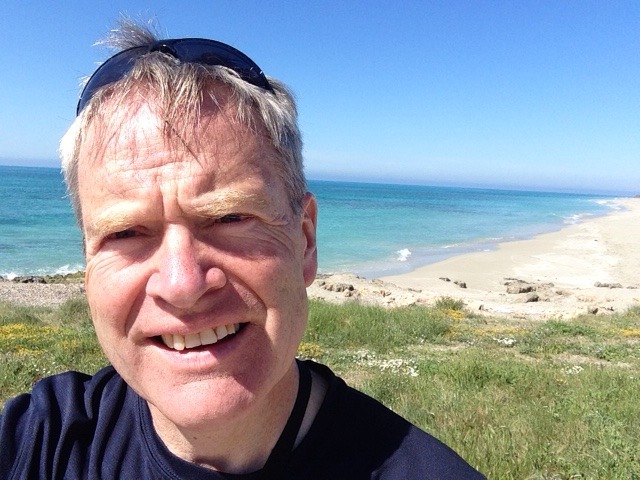 Feeling inspired? Check out our Guided Leisure Cycling Holiday in Puglia or find out more about our Customer Competition.