Exploring 1,000 miles across the full length or breadth of a country is a great achievement! Our carefully crafted Iconic Journeys are concocted to give you this sense of gratification, but what do they actually involve? With new dates and prices now live for 2019, it's time to take a look at the first hand experiences you can expect when you take on one of the most popular cycling holidays in our range…
See what all the fuss is about…
We could shout 'til the cows come home about what you can expect when you join us on an end-to-end journey, but who better to do that than previous Skedaddlers who have tried and tested it for themselves! Check out our latest video, for a sneaky peek at what you can expect and to see what others think.
Our expertly designed routes and more than 20 years of experience…
'The third Day from Sos del Rey to Loarre was excellent (with a brilliant initial climb out, lovely undulating terrain to follow, a fast route down and a great swim) although the penultimate day with a beautiful climb to Monserrat to finish the day was also amazing.' Laura, Bilbao to Barcelona
'We have mourned the end of this wonderful trip. Excellent routes, fantastic cycling, perfect organisation, lovely companions, great food…You cleared our stressy heads and toned up our tired bodies, made us laugh and took us out of ourselves.' Andrew, Grand Traverse
You'll have expert guides behind you all the way…
'Our tour leader knew the route backwards, not just from a cyclist's point of view but with deference to the food, the culture and history of the regions we passed through. And he should publish a book on his repertoire of salads for picnics.' Matthew, St Malo to Nice
'Our guide was incredibly relaxed and patient, but was also very good at taking charge when necessary. Nothing was too much trouble and he was constantly changing someone's tyre or sorting out their bike problems.' Charlotte, Del Norte al Sur
Oh, and the picnics will keep you fuelled en route too…
'This was the best holiday I have ever had. Skedaddle picnics are better than anything Jamie Oliver could rustle up – and they manage to prepare them by a roadside too! Delicious and plentiful, could not have asked for more.' Alison, St Malo to Nice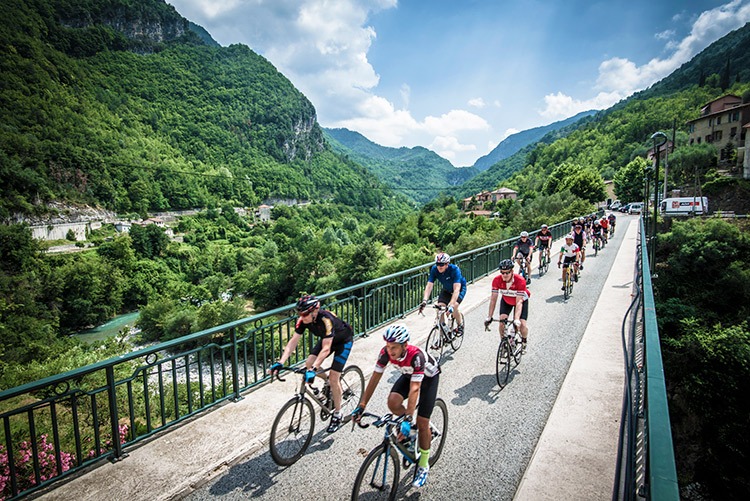 Where can you go?
We've some of Europe's best-loved destinations ready to be conquered by bike, including: the UK, France, Italy and Spain! Choose from classics such as LEJOG, St Malo to Nice and Del Norte al Sur in Spain, or try out one of the newer holidays in our range, the Grand Traverse in Italy …an exciting journey travelling east to west across Belgium and France. For the full range of Iconic Journeys click here.
Video by Orange Trike Media
Photos by Lighttrapper Photography