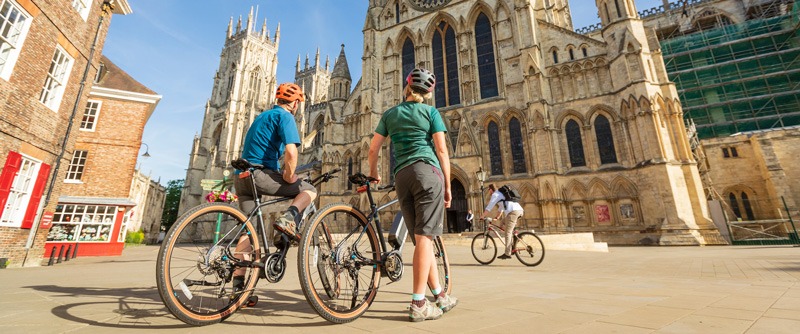 If you have yet to try an electric bike (e-bike), that may soon change. E-bike sales are on the rise—the number of e-bikes sold in the UK rocketed up by 63% in 2020 versus the year prior according to Mintel—and the evidence points towards serious growth over the coming years.
There is absolutely no denying or stopping the continual rise in e-bike popularity with all types of riders recognising that a little bit of assistance can help them get more out of their riding time. Still unsure about e-bikes? Read on to get the lowdown on electric bikes and Skedaddle cycling holidays…
Discover our range of holidays suitable for e-bikes here!
---
What is an e-bike?
An e-bike (short for electric bicycle) is a bicycle that is equipped with a battery-powered motor that gives you a boost when you need it. Some might imagine e-bikes being like mopeds, but this simply isn't true. You still have to spin the pedals to power the e-bike, and they are commonly known as 'pedal assist' bikes.
The motor assistance can be controlled by the rider so you can have more or less assistance as you need, meaning you can still get fit by putting some of your own efforts in! All electric bikes in the UK are subject to an assisted speed limit of 15.5mph (25km). After this speed, the bike can be ridden quicker, but you will no longer receive assistance from the motor. But, the motor is there when you really need it, accelerating away from a standstill or getting up that cheeky climb!
---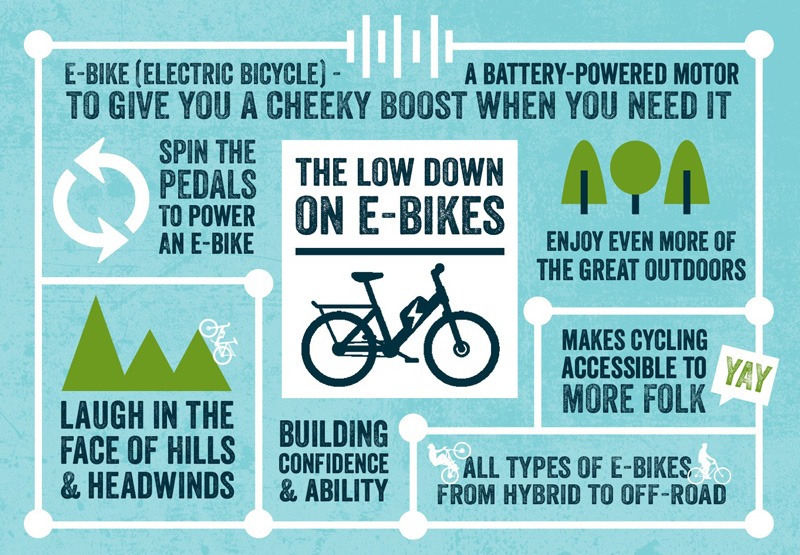 ---
Why ride an e-bike?
There are several reasons why someone might choose to ride an e-bike, including:
Health benefits: Riding an electric bike can provide health benefits similar to those of a traditional bike, such as improved cardiovascular health, increased muscle strength, and reduced stress.
Experience more: E-bikes enable you to ride farther and longer so you can see and experience more on every journey.
Commuting: Electric bikes can be a great option for commuting as they allow riders to travel longer distances without breaking a sweat, and can be used on bike paths, trails, and city streets.
Fun and enjoyment: E-bikes are fun! They offer an enjoyable way to explore a place or ride with a variety of people at different levels.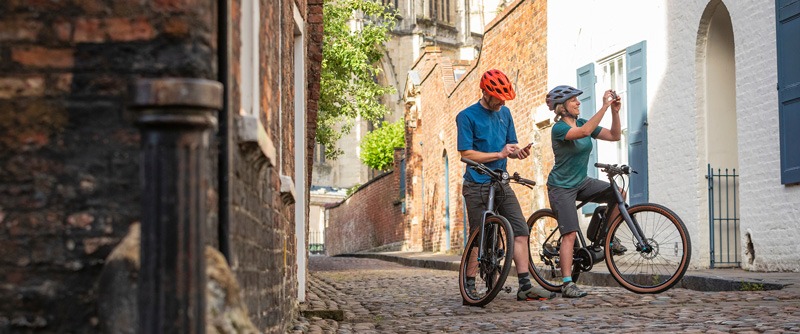 ---
Tips for riding an e-bike
Are you ready to try an e-bike? Here are some tips to get you started and best practices when riding.
Familiarize yourself with the bike: Before you take your e-bike out for a ride, grab some time to familiarize yourself with the controls and features. This includes understanding how the motor and pedal-assist system works, as well as how to adjust the settings.
Monitor your battery life: Pay attention to your battery life and make sure you don't run out of power mid-ride, adjusting the assistance level as needed. Plan your route according to your battery capacity and be sure to charge your battery at the end of your ride.
Start with a low level of assistance: When you first start riding an e-bike, or even when taking off from a full stop, start with a low level of assistance to get used to the bike's handling and how it responds to your pedaling.
Use your gears: The motor is there simply to add a bit of power to each pedal stroke so you still need to use your gears as you would a normal bike. For example, switching to a lower gear before coming to a full stop in anticipation of starting off again.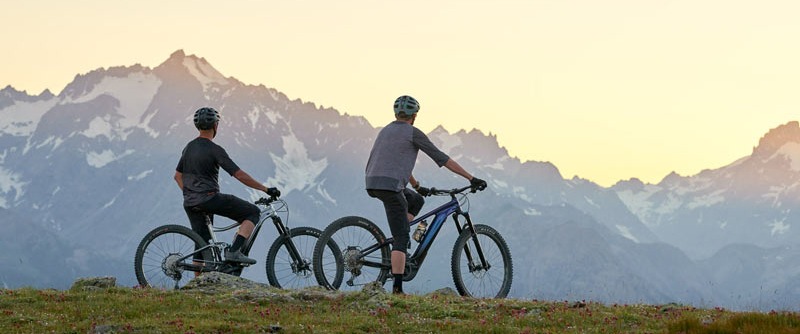 ---
Electric bikes at Skedaddle
We welcome e-bikes on a selection of our tours where the terrain is suitable and the bikes are readily available. They are currently available to rent or you are also welcome to bring your own on the majority of our European and UK leisure holidays, as well as on a selection of our long-haul Cycling Adventures. Please note, most airlines won't carry e-bike batteries, so it's worth checking your travel arrangements in advance.
We recently expanded our range of eMTB holidays for mountain bikers wanting to get even more fun out of their ride in the UK, Spain and Italy. Go further off the beaten track, find the absolute best trails and spend more time on your bike and less in an uplift vehicle.
We encourage all our e-bike cyclists to be mindful and respectful of other riders and to use the appropriate level of assistance for the riding conditions. To ensure the enjoyment of the entire group, on holidays where there is a mix of bikes, the non-assist cyclists set the pace. We offer e-bike-specific small group holidays for those that want to ride in a group of all e-bikes and take full advantage of what a little pedal assist can offer.
Please don't hesitate to get in touch for a chat should you want to learn more!

---
Ready to go the extra mile? In short, electric bikes offer you a great way to make cycling easier and more enjoyable! Check out our full range of cycling tours with electric bikes available here and find out for yourself.