The rise of the electric bike has taken the cycling world by storm and the possibilities they allow really are endless.
Over the past five months the retailer's sales of bikes and cycling gear were nearly 60% higher than in 2019. Within that demand for electric bikes and scooters soared 230%. – The Guardian, 2020
With popularity increasingly growing and over 90 electric bike holidays in our range now available with power assistance, we thought we'd take a closer look at these motored marvels and the benefits they offer a wide range of cyclists…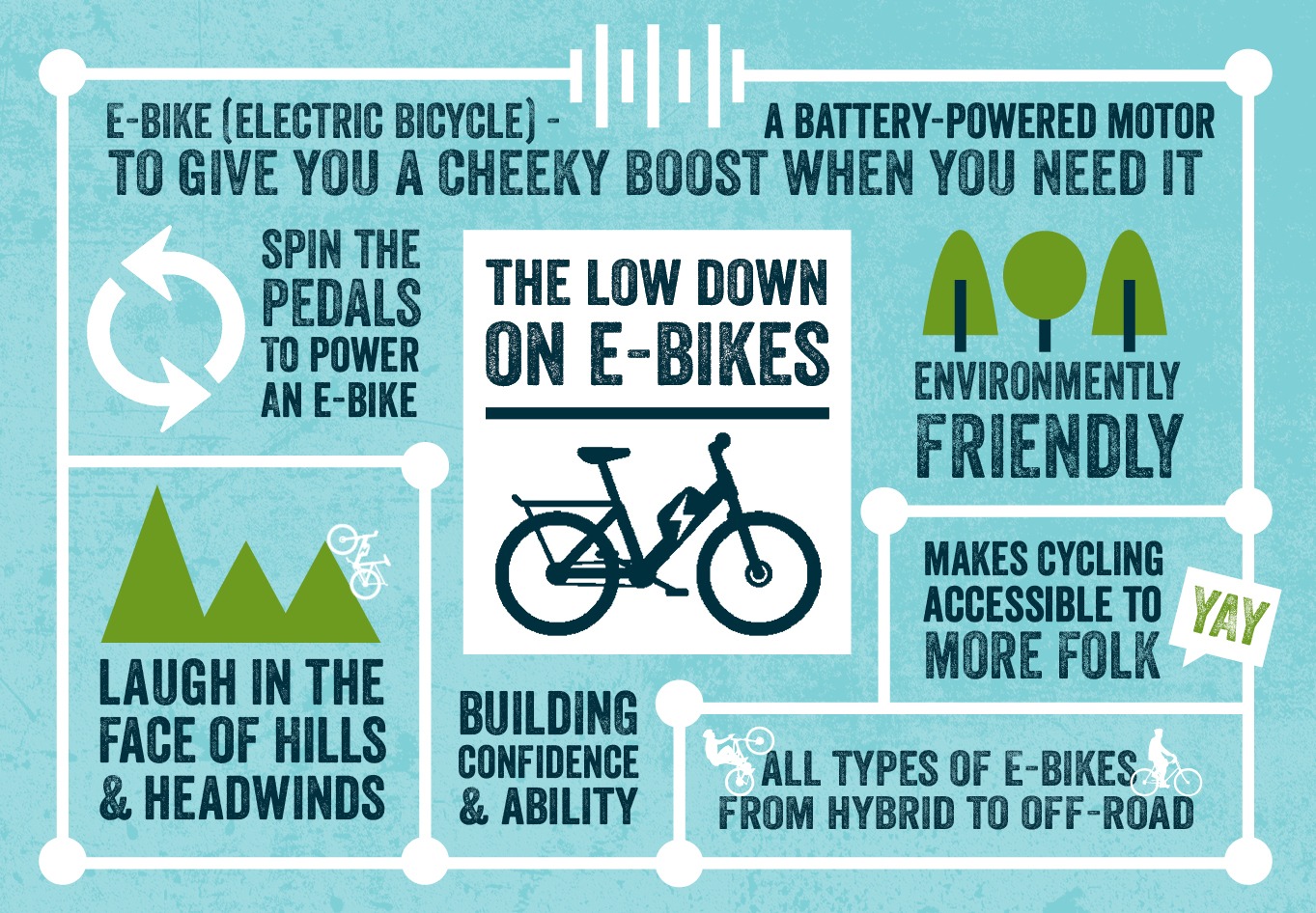 What is an electric bike?
E-bike (short for electric bicycle) is a bicycle that is equipped with a battery-powered motor that gives you a boost when you need it. Some might imagine e-bikes being like mopeds, but this simply isn't true. You still have to spin the pedals to power the e-bike, and they are commonly known as 'pedal assist' bikes.
Accessibility
It's true that e-bikes can make cycling easier, which also means it makes it more accessible for everyone! If you've ever thought twice about taking the plunge into life in the saddle because you're worried about your fitness level, choosing an electric boost could be a great help to get you started so you can build your confidence. An E-bike is also a great way to stay active without the fear of overdoing it, all while exploring the great outdoors and getting those miles in.
Make mountains into molehills
Unless you're cycling in Holland, sooner or later, you're going to encounter a hill no matter what type of cycling you do. Whilst some savour the opportunity to test the legs, others understandably don't enjoy the extra effort. Good news though, an electric motor will help you glide to the top without having to drop down gears or pedal furiously.
"I upgraded to an e-bike which was great and made the holiday. I was able to climb the hills, not be completely breathless and enjoy the views." Sheila, UK on our Southern Dalmatia holiday in Croatia.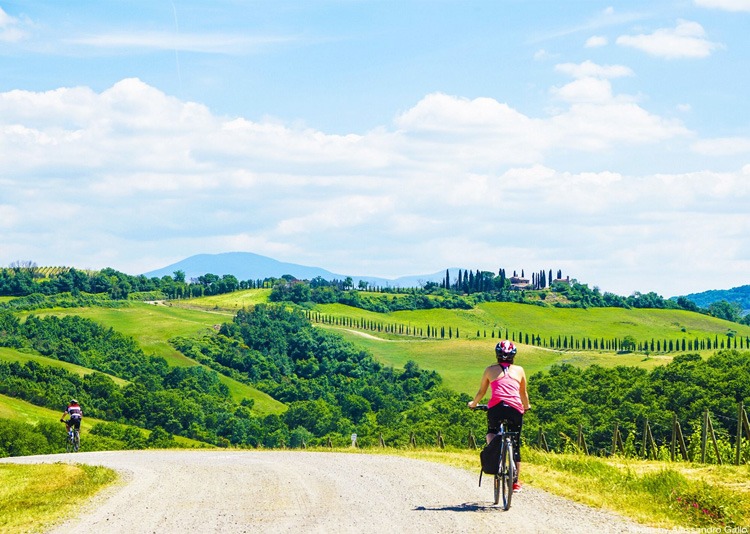 You still get fit
Gears, brakes and handling are very similar to any other bike, meaning you still pedal like everyone else and need to be happy spending time in the saddle. However, at the flick of a switch your superpowers kick in! All of our electric bikes have varying modes of assistance, so you can pick a level that suits you, depending on how you're feeling.
But, isn't it cheating?
If you head out on an electric bike for a ride, sooner or later you're bound to get some attention from fellow cyclists curious about the trusty steed your effortlessly pedallin'. You may even hear some self-proclaimed 'proper cyclists' going so far as to call it cheating. This is a frustrating question for e-bike enthusiasts and a hot topic for discussion among cyclists. So, is it really cheating?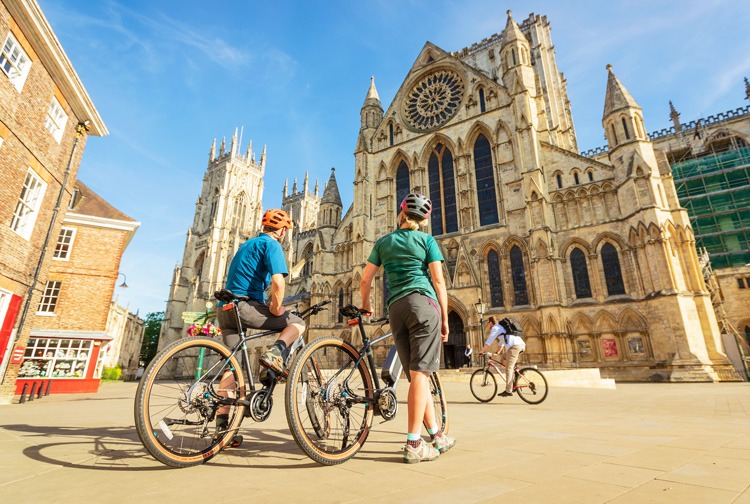 Remember that cycling is not always a competition or a race. At Skedaddle, we're a big believer in encouraging as many people to join in the fun as possible – one passionate and caring community, united by their moments in the saddle! We love cycling for the simple fact it enables everyone to get out and enjoy the great outdoors. So the conversation about the unfair advantage or cheating is not really relevant if it's not a competition to start with…
On our cycling holidays, riders opting for this type of bike have often been a great source of fascination amongst the group, including the object of some jesting too! This culture clash is not uncommon, but is usually swiftly followed by a request from the jesters to try it out for themselves. Skedaddle designer Helen Wallis who joined us on the Via Francigena recalls her electric bike experience…
"Interestingly, after a few days of gentle teasing (and a cracking new nickname 'Duracell Bunny'), everyone on the trip was keen to have a go on my ebike. There were plenty of big grins and even the odd cry of amazement at the level of assistance it provided on all types of trail and surface and especially on the hills."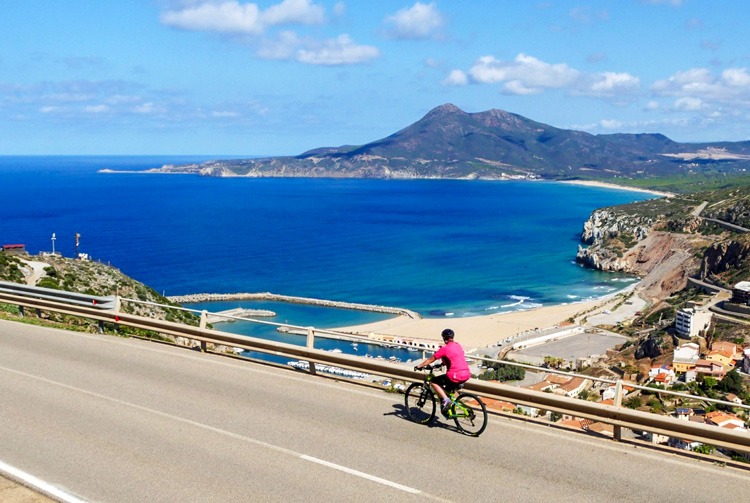 Book with confidence
Whether you're new to cycling holidays and unsure you'll be able to complete the mileage throughout the week, or simply looking for a bit of extra help en route, an electric bike is a great choice for those seeking peace of mind that you'll be able to go the extra mile. Even better, you can stop to admire the view and rest assured you'll not get left behind by your travel companions!
At Saddle Skedaddle, we offer a wide range of Leisure Cycling Holidays, Family Cycling Holidays and long-haul Cycling Adventures that offer an option to hire an electric bike on tours in the UK, Europe and further afield.
Introducing Electric Mountain Bike holidays
Our biking experts have also had their eyes on the rise of electric bikes for a couple of years now and so we were extremely excited to launch a range of eMTB holidays for bikers wanting to get even more fun out of their ride. We're convinced electric mountain bikes are going to impress even the most seasoned of bikers…
The lowdown on eMTB: A Q&A with our expert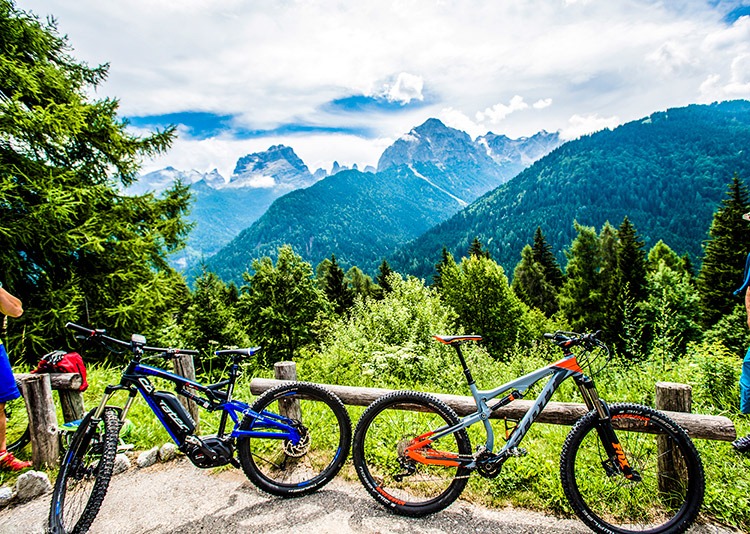 Keen to go the extra mile?
In short, electric bikes offer you a great way to make cycling easier and more enjoyable, as well as making a great conversation starter when you're about and about! Check out our full range of cycling tours with electric bikes available here and find out for yourself.