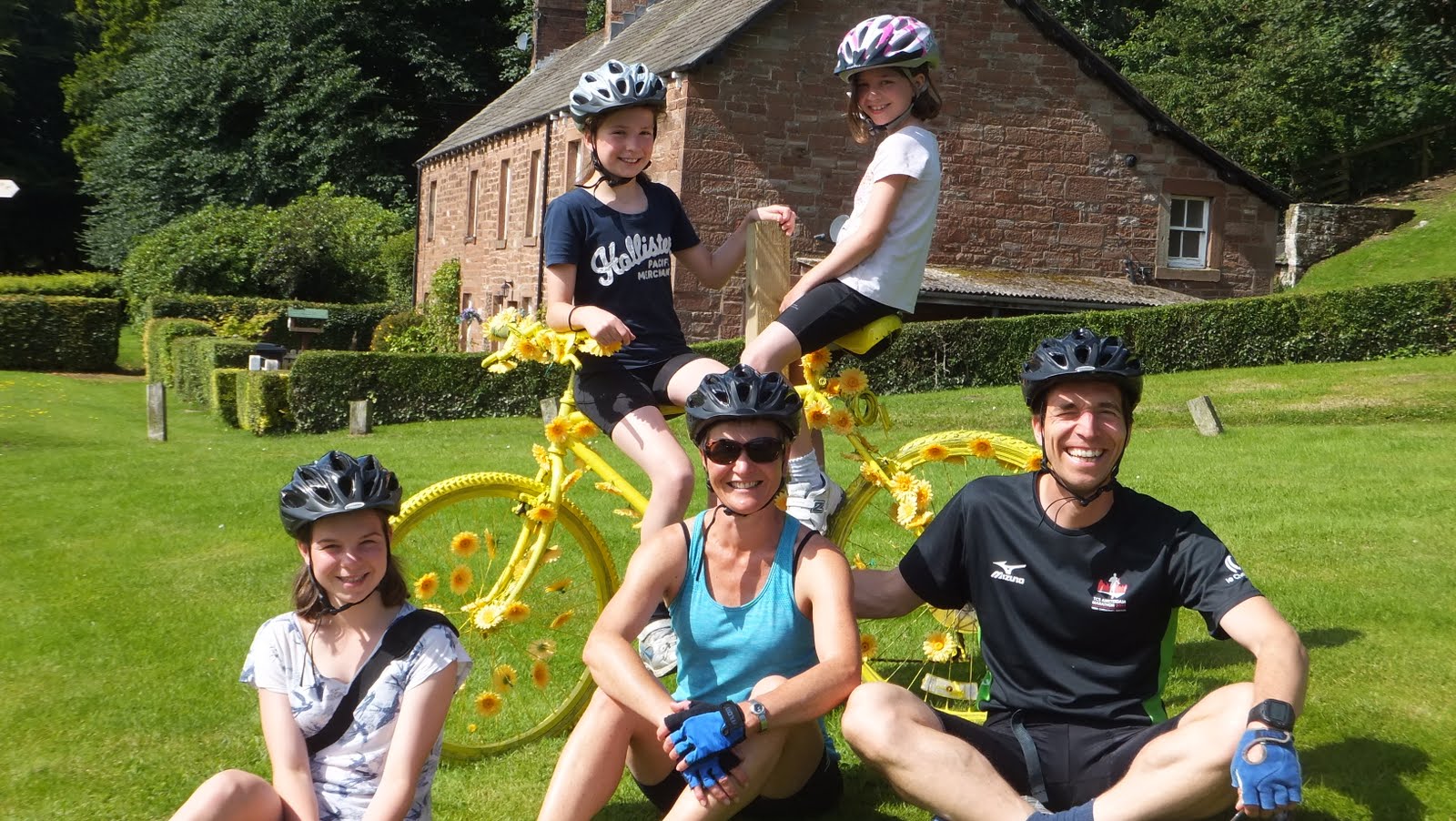 It's been another fantastic summer with plenty of you taking on some of the UK's most popular routes once again! With their eyes set on the epic Hadrian's Wall, the Gribble family headed up North to try our four day cycling holiday along this iconic stretch of land. Find out how Suzanne and the kids got on below:
Day 1 (Tuesday)
Bowness to Warwick Bridge
Starting at Bowness on Solway we dipped our back tyres in the Irish Sea and then the five of us pedalled off! Sunshine, huge skies and sandy beach and then mud flats and so many cows in huge fields, no hedges, boundaries, stopping off at Edward 1 memorial surrounded by fields, sheep, cows, sky…  Empty, flat Roman road on to Carlise and the Castle.  Town centre very quiet, Cathedral beautiful, Romanesque in parts.  Early evening a warm and friendly welcome by Chris & Ann at Brookside B&B, Warwick Bridge next to a disused mill.  28 miles!
Day 2 (Wednesday)
Warwick Bridge to Twice Brewed
Most scenic/special of the four days; far-reaching views, green fields, large skies, space, undulating (hills!), hedgerows and wild flowers. Stop at peaceful Lanercost Priory plus lunch, five bikes to lock together!  Steep climbs, sunshine all day, meal in pub at Twice Brewed.  Delightful young family and friendly run B&B on Saughy Rigg Farm in Once Brewed, right by the wall and no close dwellings! Beautiful sunset.  32 miles!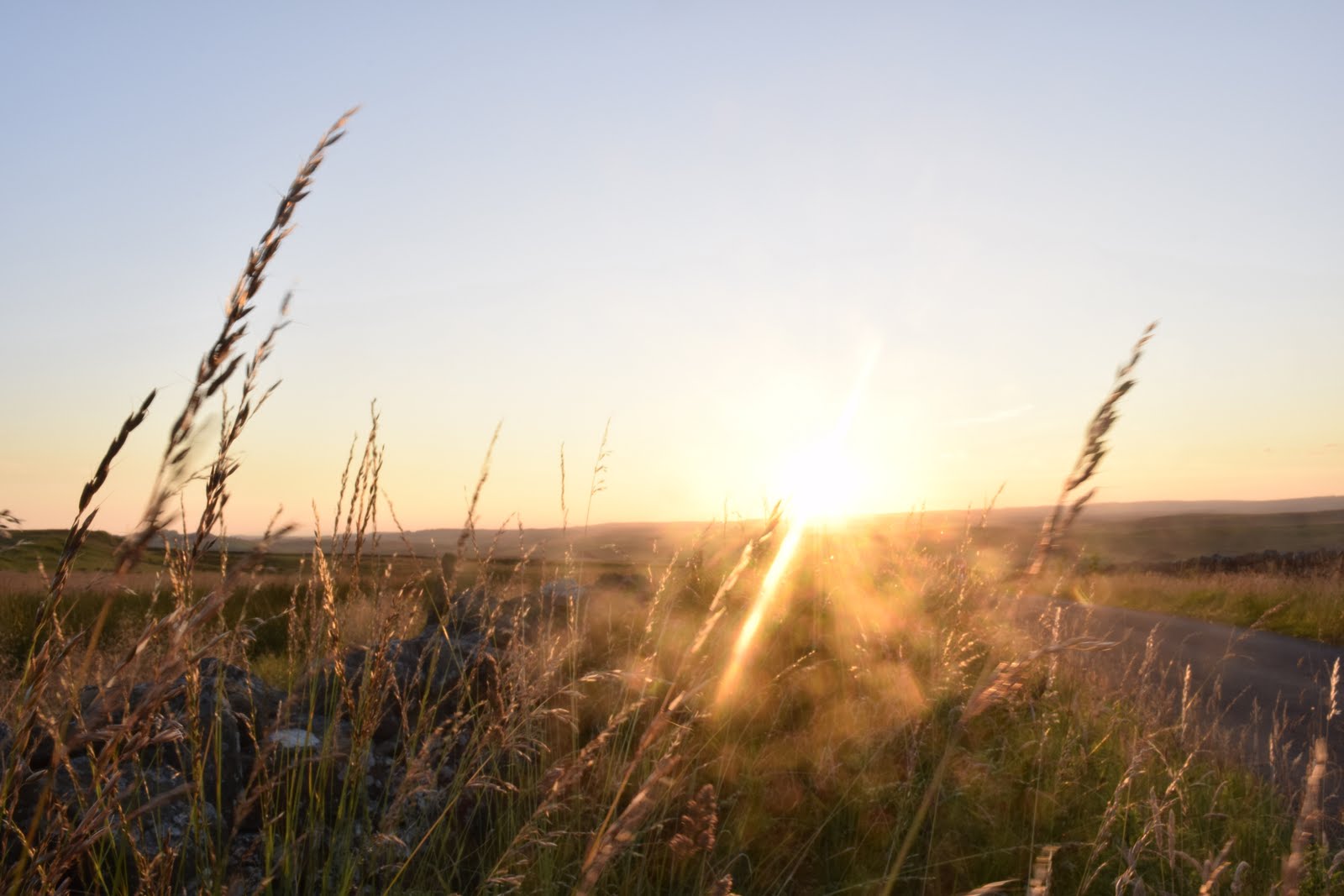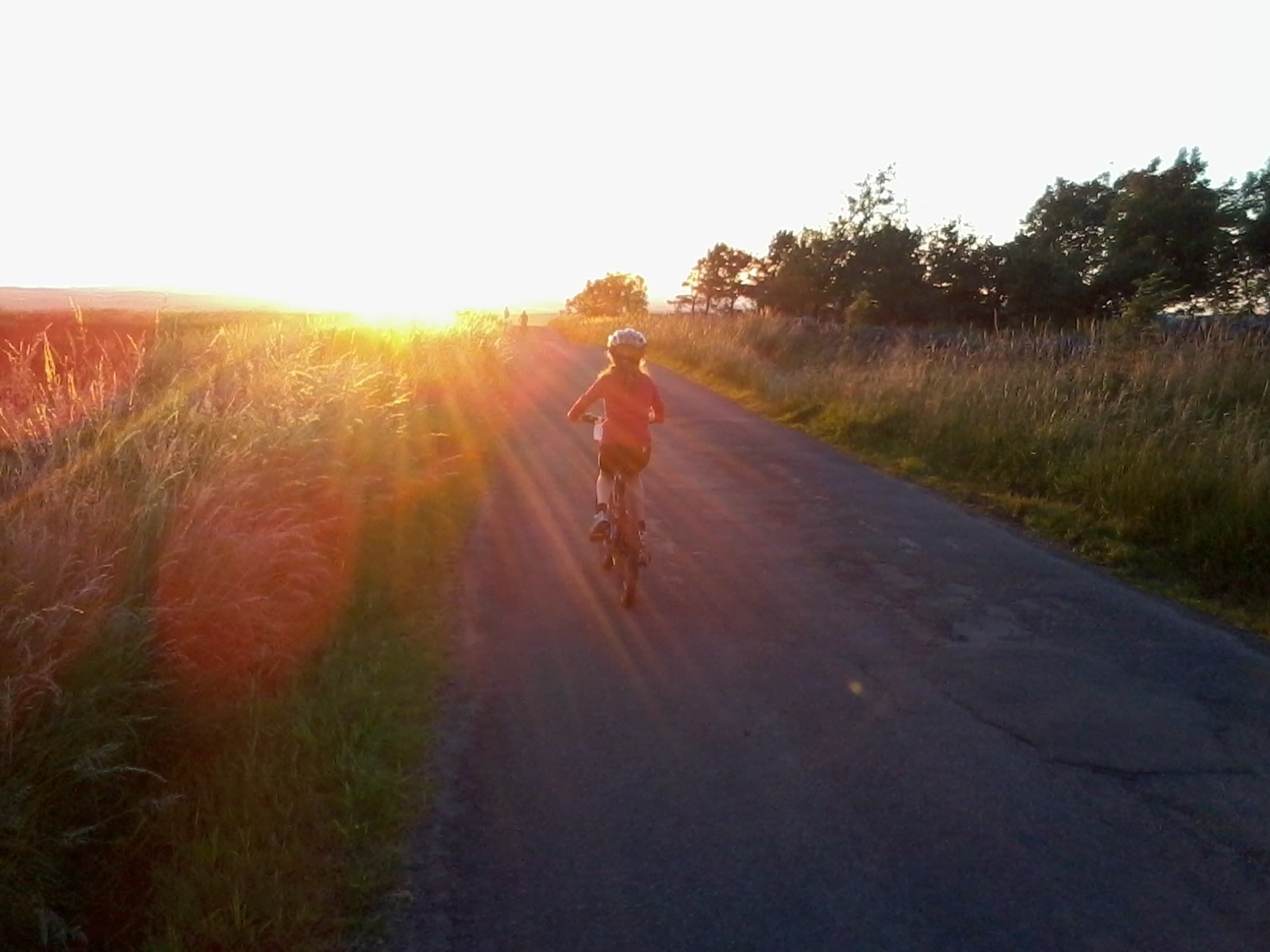 Day 3 (Thursday)
Once Brewed to Neburn
Sunshine to see us on our way (walked our bikes up the steep hill at the start!) along Military Road to Housesteads Roman Fort.  Busy road but worth the view of Sycamore Gap!  Police car drives up as we are taking photos, friendly officer offers to photograph us all!  Northumberland lowest crime rate in the UK.  Quiet roads again, undulating, cornfields. By late afternoon terrain becoming flatter. Disused railway to Kidman's lodge, Newburn, arrived early eve just as the rain started to pour… 37 miles!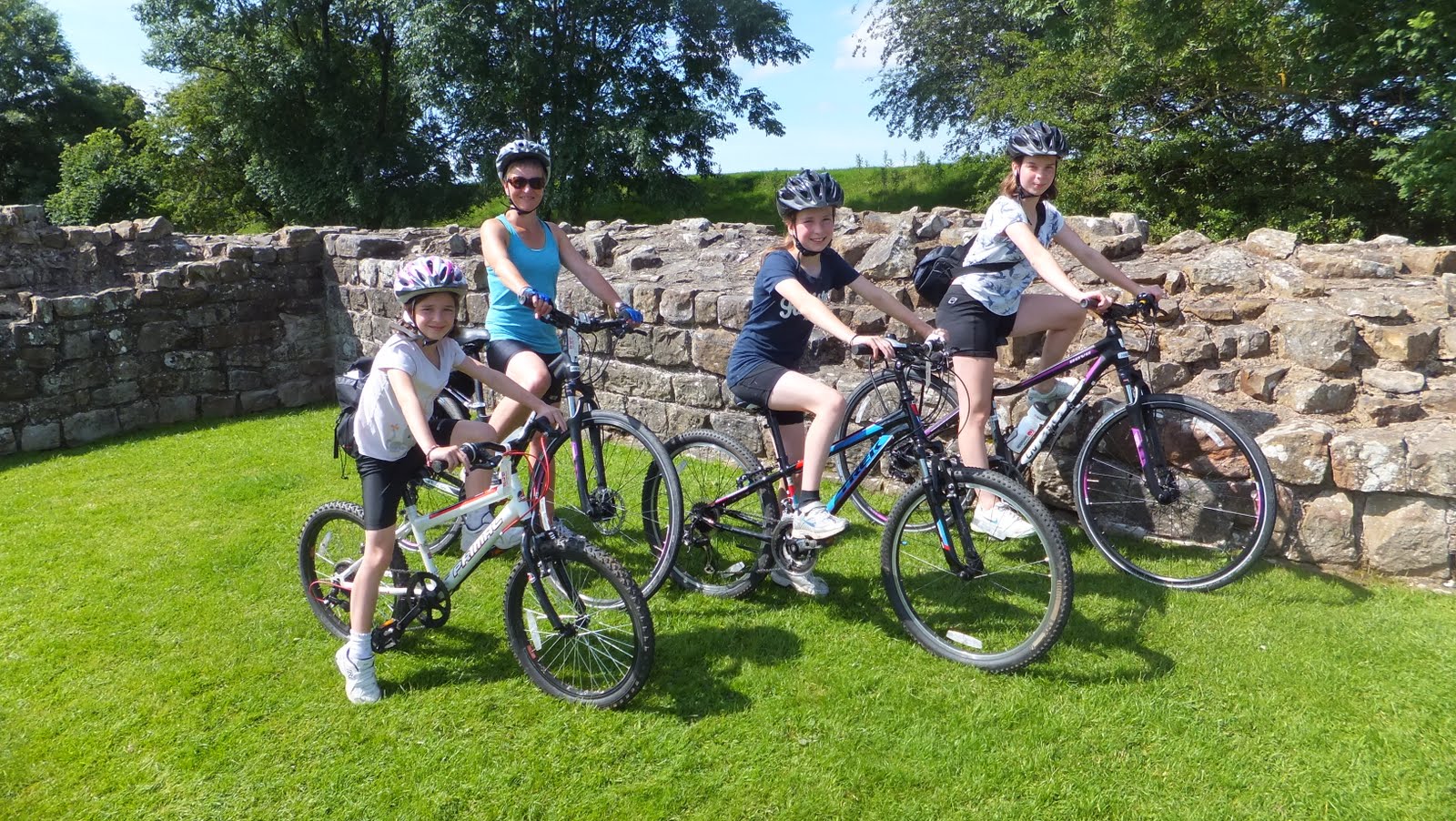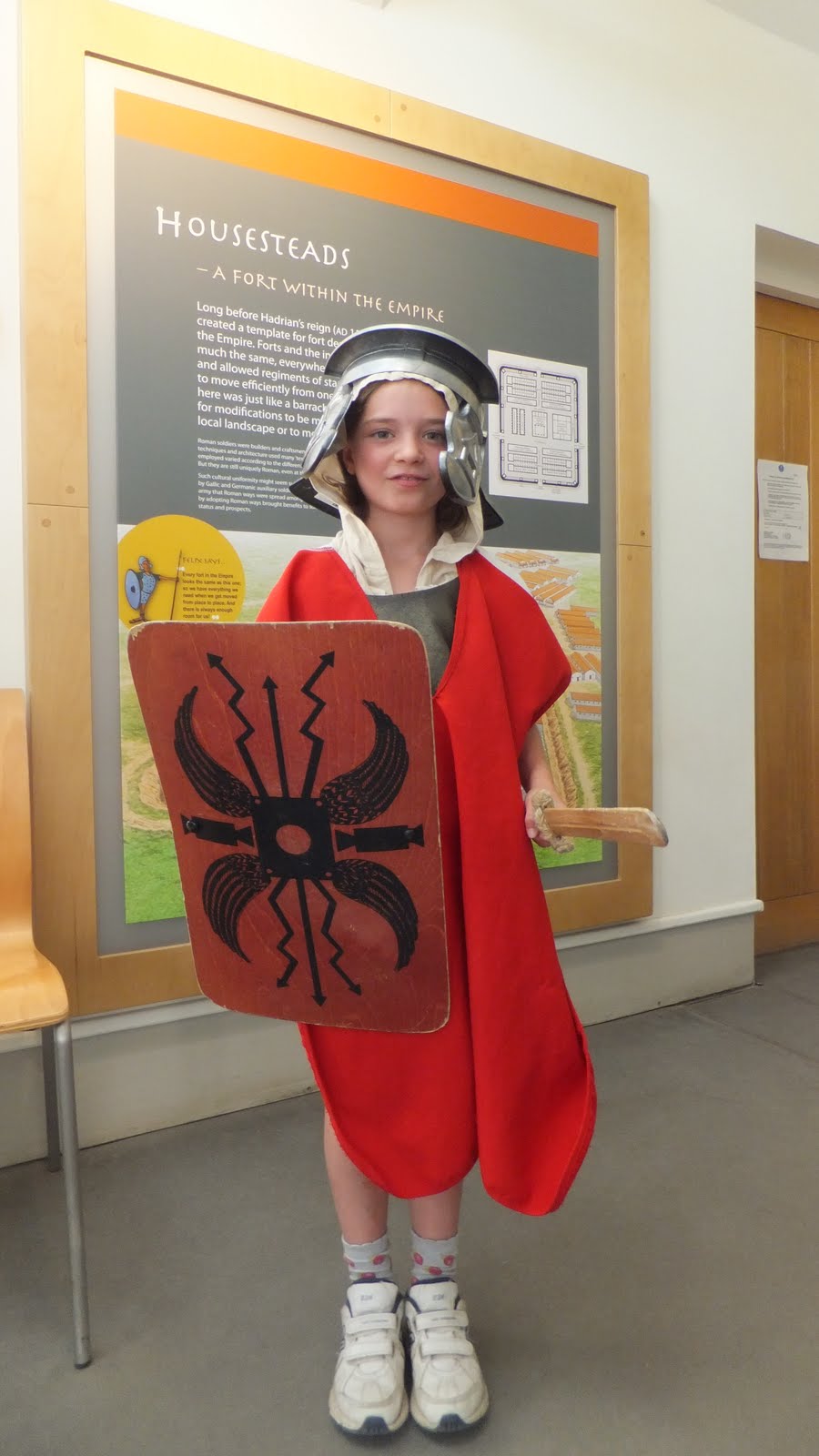 Day 4 (Friday)
Newburn to Tyneside
Started late in pouring rain…. waterproofs but hands, feet and faces soaked from the start!  Flat terrain. Outskirts of Newcastle, industry, busy roads/roundabouts, very wet arriving at Cycle Hub, hot soup and drinks welcome!  On to Tyneside, very wet, no visibility but we made it to dip our front wheels in the sea and sand. Drive back to Newcastle and stay at Hilton very welcome to dry us off! Over 27 miles!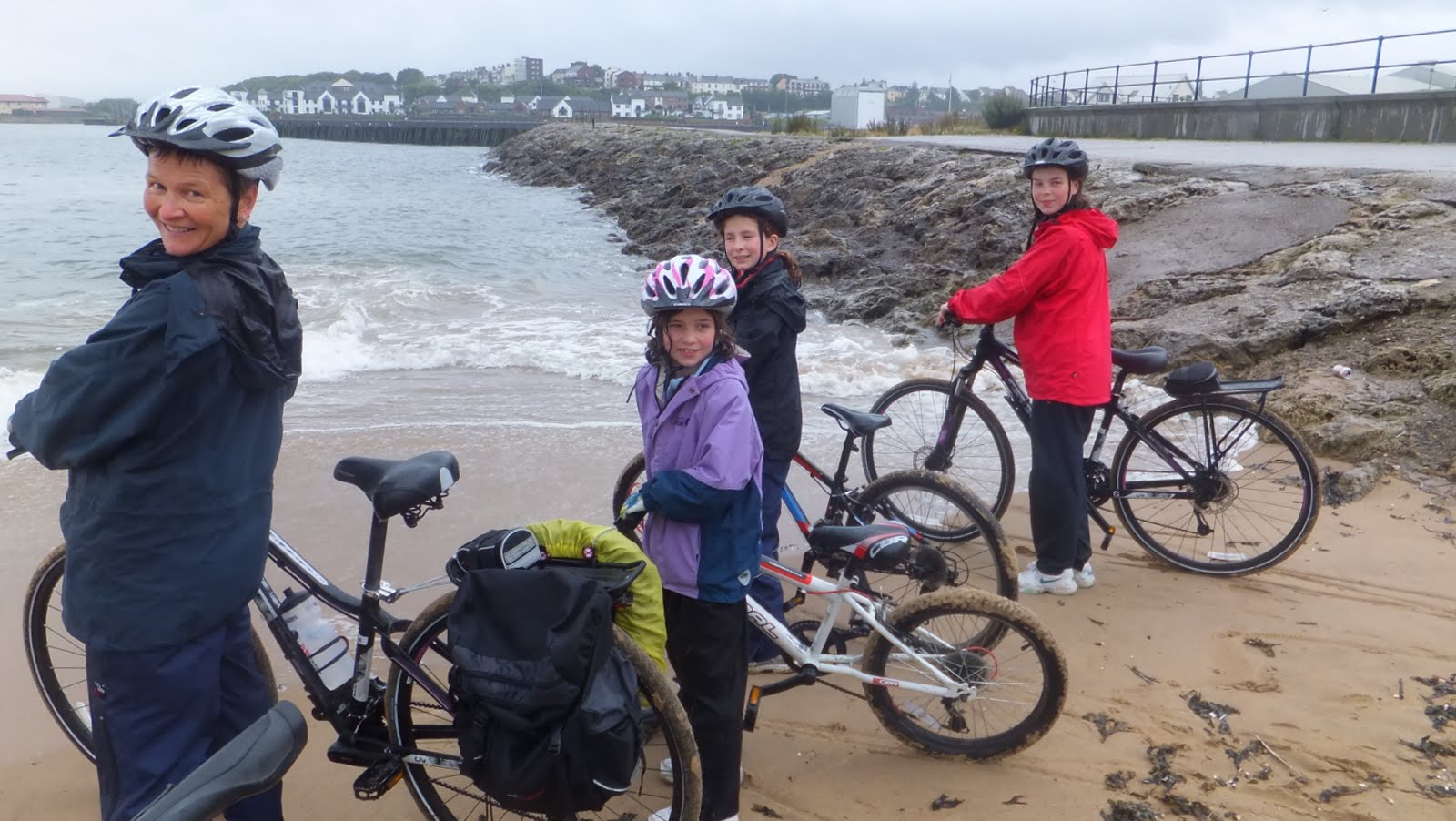 Thanks to Suzanne for sharing her wonderful family photos and memories with us! Want to find out more about our 4 day Hadrians Cycleway holiday? CLICK HERE for more information.