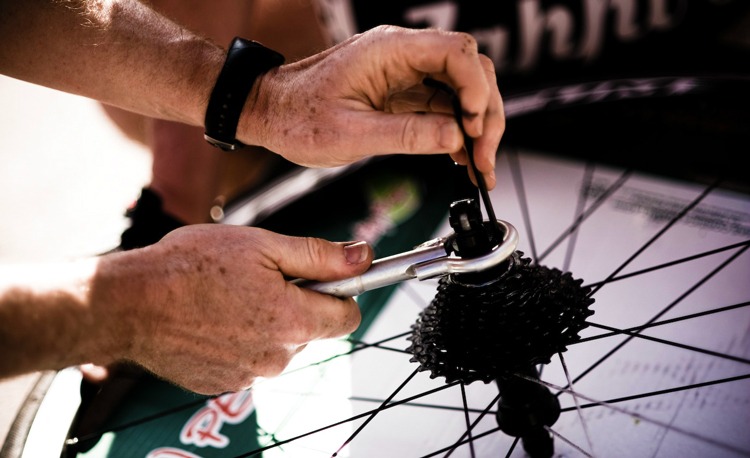 We're always eager to help you make the most of your time on the bike, so, if your trusty steed hasn't seen the light of day for a while, fear not! We have caught up with our chief guide, Steve Woods, to find out his top tips for getting your bike pedal-ready…
Get to know our team and hear more of their expert advice here!
Clean your bike
Advice: Cleaning your bike is a very important start to the season and helps you get to know your bike again. It will help spot any problems that have built up over winter.
Top tip: Cut off the top of a plastic water bottle. Fill it with a water-based degreaser, like Green Oil Bike Cleaner, and place it in your seat-tube bottle cage (for easy access). Use a paintbrush to apply the degreaser to the chain. Finish by holding a soapy sponge around the chain and turning the cranks. Hose off the excess and let it dry.
Checking the tyres
Advice: Tyres bear the brunt of the action when cycling so it's essential to keep them well maintained.
Top tip: First deflate the tyre and nip the side walls together with your fingers; this will help to see perishing, which is a typical first sign of wear on a tyre's sidewall. Ultraviolet rays in sunlight and the chemicals in cleaning products are just two factors that can cause the sidewall to degrade. Don't forget to reinflate to the correct tyre pressure, which can be found on the side walls.
Check for debris
Advice: Most punctures are caused by debris – thorn, glass, flint – and if you don't find and remove this object, it will pierce a tube.
Top tip: Complete a visual check of your tyres after the winter season and before every ride, looking for small slashes that may allow a small stone or a piece of glass to work through the carcass of the tyre to the inner tube. The offending items can be removed by any pointed object, but take care to ensure you do not cause further damage to the tyre.
Take care of the chain
Advice: The chain is one of the most important parts of a bicycle, but it's often overlooked.
Top tip: Too much lube will attract dirt and grime, which wears out your drivetrain. A good test is to wipe your finger on your chain. It should come away with just a small amount of oil.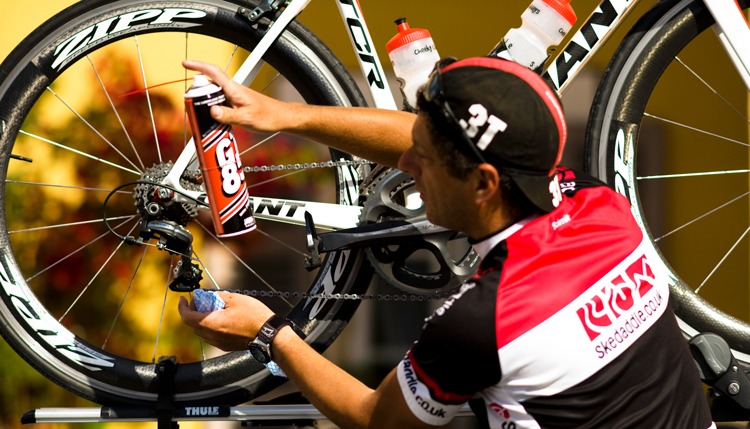 Take care of that frame
Advice: Keeping your frame in tip-top shape doesn't require a ton of work, but likely a little more than you think.
Top tip: Every third or fourth wash, give your frame and fork a layer of car wax. I like Meguiar's Cleaner Wax. It restores the paint's luster and keeps road tar, bugs, and muck from sticking.
Some final wise words from our chieftain Steve…
Ride new roads once in a while, bust out a map and go explore! The variety will help you stay engaged and may lead to some exciting new discoveries. And take your mind off those cheeky climbs.
Remember, the pro-cyclists you see swooping around France didn't always have those wiry calves and ninja-like reflexes. At some point, they all had to learn how to train smart and even how to shift gears. While only a select few of you will ever take in the view from a top podium, we can all rejoice in the fact that no cycling skill is impossible to master. So just start steady and enjoy your cycling!