Regular Skedaddler Denise D'Abadie set her sights on spectacular South America recently to discover our inspiring cycling adventure exploring Chile and Argentina's remote Lake District.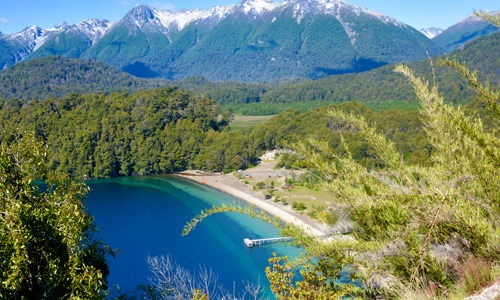 Here are a few soundbites from her extended blog, which give a great flavour of the cycling and holiday experiences you can expect here. Read on to discover more about her travels in this trending South American destination:
A general overview…
Together with a group of like minded adventure seekers, we set off to explore the Patagonia region on bicycle. From Puerto Montt, a port city in southern Chile's Lake District, known as a gateway to the Andes mountains and the Patagonia fjords, to Puerto Varas which sits on the southwest banks of the expansive lake Llanquihue where you would normally have great views of the still active volcanoes Osborne and Cajbuco. I say 'normally' because as luck would have it our days were interspersed with rain, which, while it made the temperature cool for cycling, the cloud cover was not very much appreciated.
Not to be swayed, however, we traversed the gravel roads, soaked in the amazing views, lush flora and fauna, one km at a time, and in no hurry, all the while dodging the rain.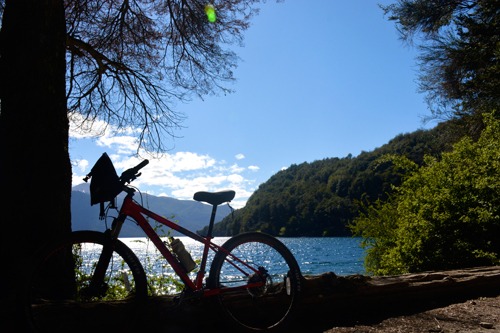 This scenic route and inclement weather not only offered us the unique opportunity to gawk at the untouched mountainous views around this Chilean Lake district, but brought with it the opportunity to begin the forging of relationships with a haphazard group. It never ceases to amaze me how people from different walks of life, with just one thing in common, can immediately begin to open themselves up to others, without reserve, with passion and of course a great sense of humour.
Amazing landscapes…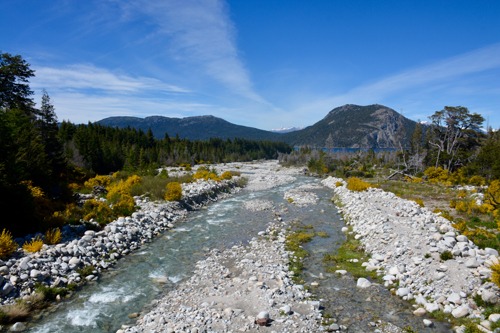 Having had somewhat of a rest day in Bariloche, we eagerly set out to explore the landscape on our way to Traful – just a mere 35km cycle on undulating gravel road, with its unexpected twists, turns and uphill climbs.
Certainly an ever changing environment – from the awe inspiring scenes around Lake Nahuel Huapi in Bariloche, to the impressive rock formations dotted throughout the varying landscape from arid mountains to groups of lush pine trees meandering through and along the Rio Minero. Cycling on this type of rocky terrain added the extra adventure and earned you the right to take a break, admire your surroundings and move on again.
Traful, a very small town, will, in my estimation, be at least double its size in the next few years. As its tranquility and beauty will certainly be sought after by those wanting to sit back, relax and be amazed.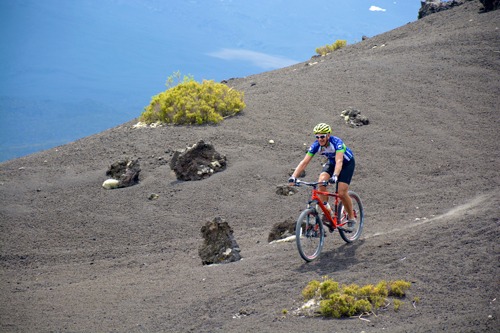 A volcanic climb…
Climbing the still active Villarica Volcano in Pucon has to be one of the most mind blowing and triumphant expeditions I've ever accomplished and an amazing Saddle Skedaddle experience.
The story is told that when the spirits in the Ruka Pillan become angry anything from spewing lava, to massive rumblings and even a volcanic eruption can take place. None the less, we donned our winter gear and hiking boots, packed my camera and marched up that snow capped mountain.
Villarrica, is one of a small number of volcanoes worldwide, known to have an active lava lake within its crater. Perched on top of the volcano we surveyed the views and congratulated ourselves on our triumphant ascent. Smiles on our faces,  and glee in our hearts!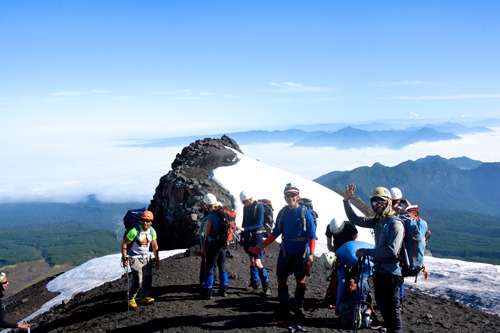 A fitting end…
As if my cycling through the Patagonia region had not already been filled with a lifetime of experiences, at the very end, I got my adrenaline pumped by the exciting opportunity to ride on the single track runs through the National Araucania Park! These narrow trails were filled with unexpected ups and downs and twists and turns – and meant having to manoeuvre encroaching trees and low hanging branches, constantly on the lookout for the odd tree roots and rocks to jump over. This may sound scary, but with a strong heart and lots of determination to succeed, we all came out triumphant, exhilarated and completely fired up.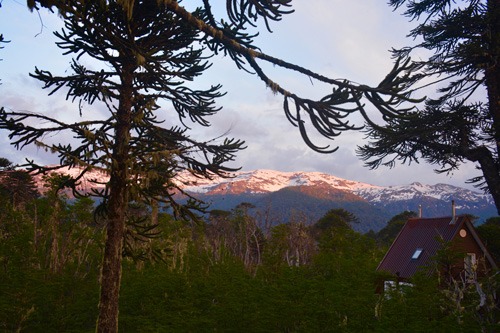 Want to read Denise's blog in full? Click here.
Denise took part in our cycling adventure holiday in Chile and Argentina, The Lake District. For more information about our holiday click here.