Our 'Why I Cycle' series is a great chance to hear from a few famous pedalling enthusiasts and find out about their love for cycling! For our latest instalment we managed to convince Travel Editor of the Independent, Simon Calder, to tell us a bit more about his love for two wheels. Read on to discover more…
1. At what age did you start cycling?
On two wheels, aged four — which, as the scar on my forehead testifies, was slightly too early.
2. What inspired you to start cycling?
Being born and brought up in Crawley, from where the concept of expanding horizons looks especially appealing.
3. What do you enjoy most about cycling?
Whether you're exploring somewhere new or just cycling to work, the pace is just right for appreciating your surroundings. You can cover a serious amount of ground (the most I've managed is 100 miles in a day, which nearly finished me off) or just dawdle around with family or friends. And as a practical means of getting from A to B in a city, cycling is unbeatable.
4. Is there anything you don't enjoy about cycling?
The risk factor, which is heightened because of society's attitudes. If an inattentive car or truck driver hits and kills a cyclist, it is termed an "accident" rather than negligence of the highest order. And I'm alarmed by the Cycle Superhighway scheme in London, which appears to involve spending tens of millions of pounds on building segregated bike paths where they're not needed, to the annoyance of all road users in the capital, and failing to address issues at the most dangerous points for cyclists.
5. Who is your favourite person to cycle with?
Any other road user who is courteous and considerate.
6. If you could cycle with anyone (dead or alive!) who would it be?
Sadiq Khan, the Mayor of London, to try to convince him what needs to be done to improve cyclist safety in the capital to the point where families can confidently go out and enjoy the city and the perfect pace.
7. Have you ever cycled or do you plan to cycle for a particular charity?
Yes, in the late 1990s for a charity supporting disadvantaged children in Russia. The journey went from St Petersburg to the ancient capital, Novgorod — a tiny distance relative to the scale of the world's biggest country, but still a challenge. More recently, I was on a skiing holiday in Les Deux Alpes, and the staff had organised a charity ride to Alpe d'Huez, the multi-hairpin climb. For a donation of €50 I was invited along.
8. Tell us about your number one cycling highlight?
Surviving.
9. Tell us about your favourite place to cycle?
South across Waterloo Bridge in London: not only am I on one of the world's loveliest city river crossings, I am also only five minutes from home.
10. Finally if you could cycle anywhere in the world where would it be?
Scotland. I am cycling from Land's End to John O'Groats in sections, and I still have the Kilmarnock to Aviemore and Inverness to the top end of Scotland to enjoy.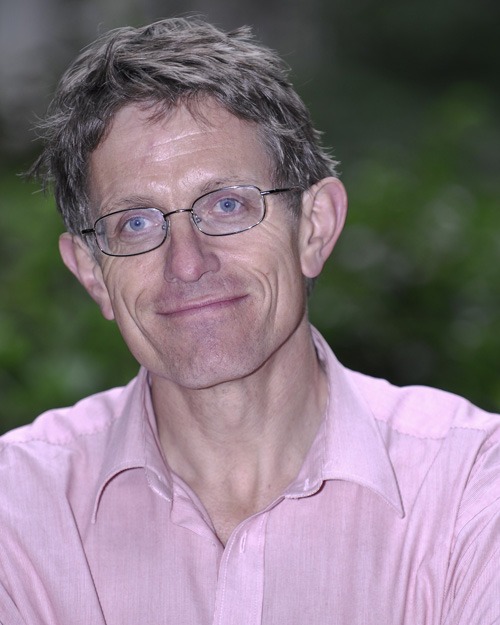 Keen to hear more from Simon? Hear more from him via the following…