A lot of us have been there, hesitating to book a cycling holiday because of the fear of not being fit enough, and the humiliation of being at the back of the pack! So, what happens when this fear comes true and you find yourself lagging behind?
Skedaddler Sheilagh Matheson sent us a great read describing her experience cycling in Kerala (India) where she found herself in the very position described above, here's how she got on and overcame her cycling worries…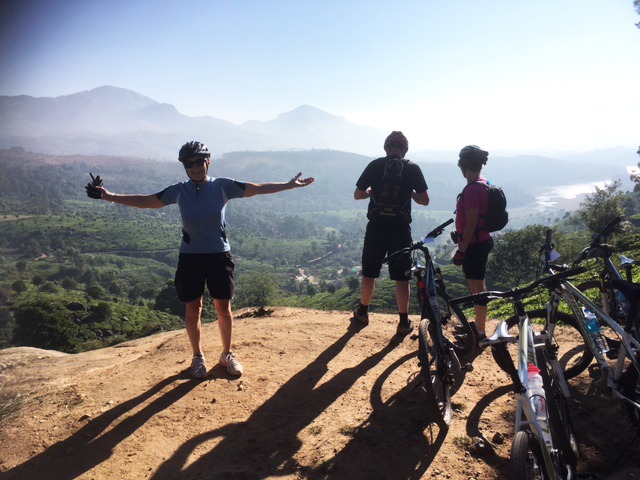 'The holiday was irresistible – a fortnight in Kerala cycling through tropical rain forests and valleys draped in tea and coffee plantations, following canals, relaxing on a houseboat and feasting on Keralan curries. Floating on a cloud of enthusiasm, I dreamed of the vibrant  colours and the sights, sounds, smells and tastes of the biggest spice producer in the world, far from the drabness of England in February.
When we booked the Skedaddle Classic Kerala holiday last September, I conveniently forgot that in the past couple of years I've become a fair weather cyclist, while Chris is fit as a fiddle. I had 4 months to train. But cycling in Northumberland in winter is hardcore, which I'm not. Dust settled on my bike and suddenly it was January. I panicked and perched on a static bike in a gym, pedalling only as long as the telly programme on the screen in front of me.
By the time we arrived in Kerala, five days before the rest of the group, I was facing facts and clutching at straws. I wasn't fit but at least I had time to  acclimatise. With a bit of luck, everyone else would a) be jet lagged and b) get heat-stroke and c) suffer from dehydration so I wouldn't be the only one to find the cycling hard.
No such luck. On the day they arrived, I lurked in the hotel shadows sizing up the Skedaddlers. Sinewy legs strode across the foyer and toned bodies unpacked their own saddles and pedals. These were serious cyclists.
"So…do you do a lot of cycling?" I asked one of the women, feigning nonchalance. "Casual or obsessive?"
"I'm definitely a fanatic," Lorrie replied cheerfully. Born in the saddle, with cycling parents, her husband had been a professional cyclist and she had cycled all her life. I smiled weakly as my heart sank.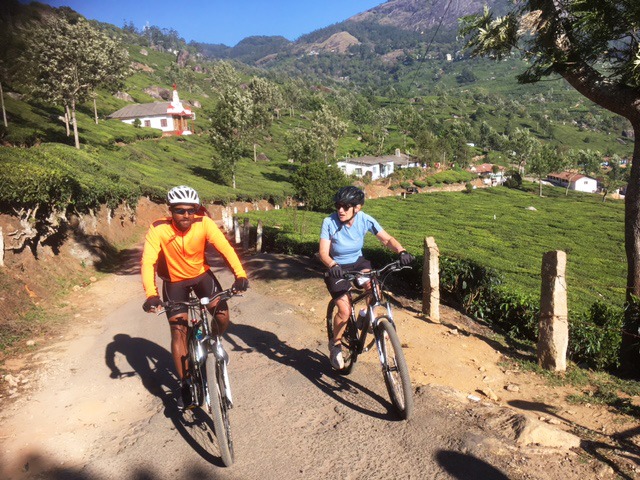 The next day, we started the ride early at a Hindu temple near Cochin Airport where a priest blessed us by putting a red dot on our foreheads, tying yellow thread round our wrists and handing us a flower. I was only too happy to take all the help I could get.
As roads narrowed and traffic disappeared, we pedalled through countryside passing rubber trees, their barks slashed in diagonal white scars as sap dripped into small cups tied to the trunks. Mango and papaya trees grew randomly between hefty jack fruits and coconut palms, vivid greens against cobalt, cloudless skies.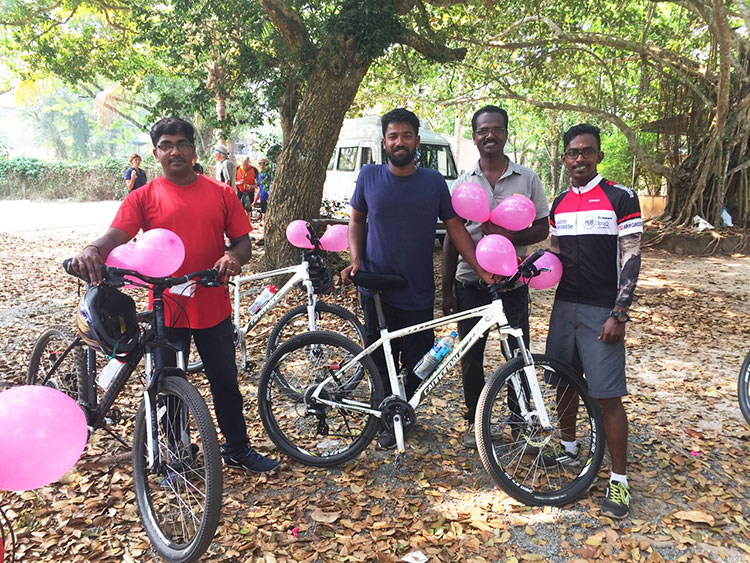 Vipin and Roger were the guides who spent all day with us on the bikes, one leading, the other bringing up the rear, so we got to know them quite quickly.  Pradeep drove the support vehicle and Shoby was behind the wheel of the minibus, but we had little chance to talk with them – at least, not as long as we were cycling.
Every hour or so, we stopped and Pradeep and Shoby set up a picnic table loaded with fresh pineapple or watermelon, biscuits, fruit juice, water and bite sized portions of peanut brittle. Each break was a welcome opportunity to rest in shade, stoke up on calories and have a laugh.
So far so good. My confidence was growing until Vipin held his briefing for the next day using two H words – hard and hills.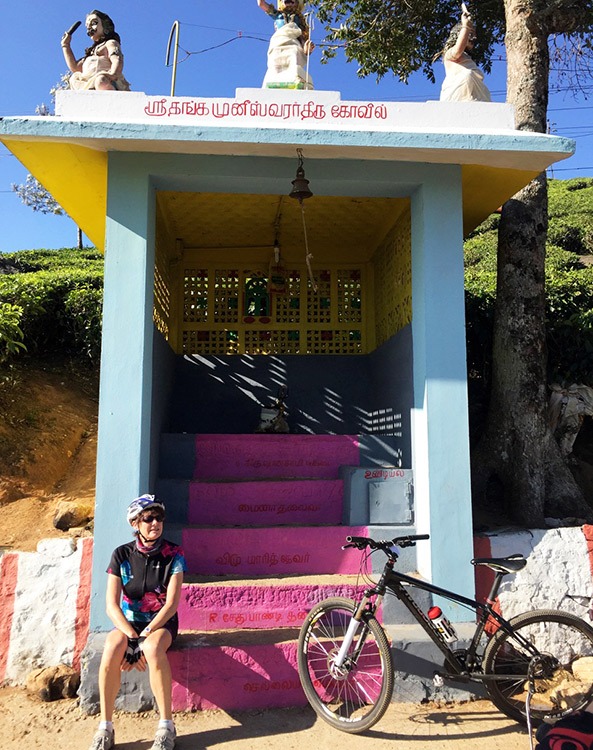 The 60 kms route from Thattekad to Mudhuvankudi was as tough for me as it was spectacular. We followed the river valley and headed uphill. I felt way out of my league as the climb became steeper, and fitter cyclists pulled ahead while I lagged behind at the back.
"It's not a competition. It's a holiday," I reminded myself,  puffing and panting with wobbly legs. I tried playing mind games, like imagining I was cycling downhill instead of uphill. But facing reality, I accepted there was no way I could complete the ride, cut my losses and called it a day. Roger lifted my bike into the support vehicle and I hopped in.
I felt foolish, but not for long. Riding shotgun with Pradeep, a weight rolled off my shoulders and I perked up. I stopped worrying about holding the group back and making the guides' work more difficult, as the gap stretched between the front riders and me. Now, I could truly appreciate ramshackle villages shrouded in what looked like an overgrown botanic garden and breath-taking views of steep river valleys and gullies.
Best of all, I had my own personal tour guide. Pradeep is a native Keralan who proved to be the fount of all knowledge, answering endless questions with infinite patience. From the hydro-electric system of dams in the Periyar Valley, to his childrens' education, religion and politics, no subject was too trivial, personal or contentious.
At the next break, I met up with the fit squad. "Are you alright?" they asked, concerned that I might be feeling off colour. "I'm having a great time," I replied and I meant it from the bottom of my heart.
I made use of the support vehicle on two other days and looked forward to conversations with Pradeep. As the tour progressed, I toughened up and completed the daily rides, usually at the rear. I could see the leaders effortlessly pedalling way ahead through spice plantations, or tea and coffee estates. I had no hope of catching them, but I still enjoyed a sense of achievement.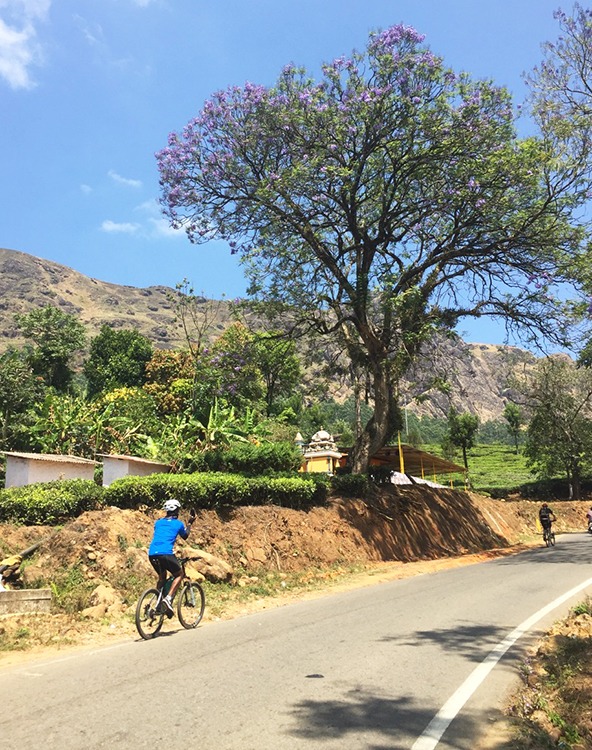 I wondered why I had worried about being the slowest at the back. Roger and Vipin couldn't have been more supportive and reassuring. They said their main concerns were our safety and making sure everyone was happy – as indeed we all were.
No one in our exceptionally congenial group seemed remotely bothered by my speed – or lack of it. We all went at our own pace, each absorbed in the joy of cycling in Kerala. In fact, a sense of camaraderie developed among us all.
Obviously, I would never advocate joining a cycling holiday for which you are unfit. But my advice to anyone who finds themselves at the back, for whatever reason, is to do as much as you can then accept your limitations. Don't beat yourself up or make yourself ill by flogging your guts out when you are struggling.
You will enjoy yourself much more in the support vehicle and you definitely won't be holding anyone else up. And if you share my luck with a wonderful driver, you'll end up far more knowledgeable and appreciative of the country you are meant to be cycling through.'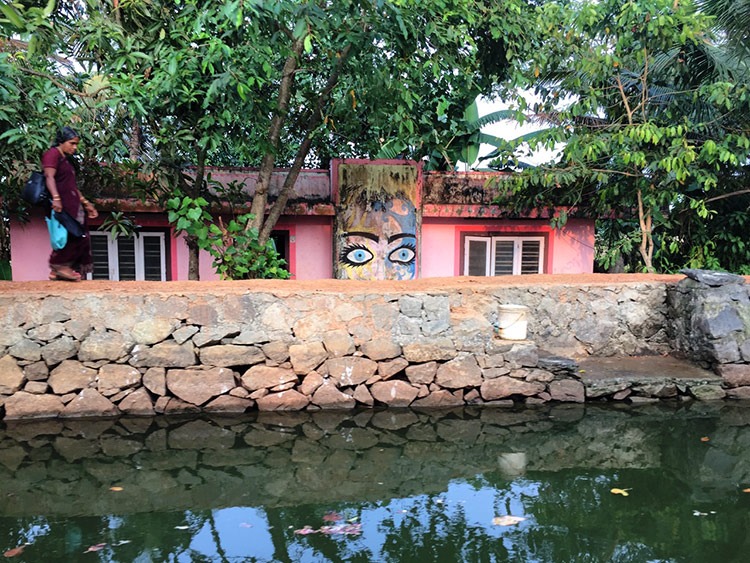 Huge congrats to Sheilagh who is our March Customer Competition winner – we're sure you'll agree it's an inspiring read and well deserved!