India - Classic Kerala - Cycling Holiday
Holiday Highlights
Cycling through lush tea and spice plantations

Periyar wildlife reserve, home to elephants, bison and tigers

Climbing through cool air and pristine forests

Drifting on a rice barge through Kerala's backwaters

Relaxing on white sands of Marari Beach

Enjoying the best of Southern Indian Cuisine
View Holiday Schedule
Day
Description
Distance
Meals
1
Departure for India
2
Arrival in Kochi
3
Kochi to Thattekad
34 Miles / 54 Kms
B L D
4
Thattekad to Muthuvankud
34 Miles / 54 Kms
B L D
5
Mudhuvankudi to Chinnakanal
25 Miles / 40 Kms
B L D
6
Chinnakanal to Vandenmedu
40 Miles / 63 Kms
B L D
7
Vandanmedu to Thekkady
15 Miles / 25 Kms
B L
8
Thekkady
Non Cycling Day
B
9
Thekkady to Kulamuva
37 Miles / 60 Kms
B L D
10
Kulamavu to Kumarakom
37 Miles / 60 Kms
B L D
11
Kumarakom - Houseboat
22 Miles / 35 Kms
B L D
12
Alleppey to Marari
19 Miles / 30 Kms
B L D
13
Marari Beach & Allerpey
Non Cycling Day
B D
14
Departure
B
Meals: B = Breakfast L = Lunch D = Dinner | Please keep in mind the distances and ascent information provided are intended to be indicative and may vary from the actuals due to accommodation changes or when compared on different GPS devices and software
For more information download our trip notes
Holiday Information
This amazing cycling holiday explores the lush Southern Indian state of Kerala, an area of cool hilltop tea plantations, sprawling forests, lazy backwaters and white sandy beaches.
Our journey starts in Kochi, known as Cochin in colonial times, which serves as the gateway and perfect introduction to this beguiling region. Wandering around Kochi it is easy to see its colonial past in the white washed buildings and European churches as well as the area's natural beauty in the surrounding lagoons.
Leaving Kochi the first half of the trip winds inland climbing gradually towards the hill towns of the region. The temperatures cool as we climb and the fresher air provides the perfect climate for the tea and spice plantations which carpet the hillsides and provide a backdrop of green.Leaving the hills behind our route drops down to the coastal backwaters for which Kerala is famed.
We then spend a lazy day on a converted rice barge taking in the sights and sounds as we cruise the network of narrow canals. After a challenging ride our final couple of days are spent unwinding on the idyllic beach at Marari where white sands meet the Indian Ocean and our journey ends.
Combine the abundance of beautiful scenery with a delicious cuisine, high standard of unique accommodation and the friendliness of local people and it is clear to see why this is a cycling holiday not to miss.
For more information download our trip notes
Holiday Feedback
A spectacular country...

The holiday was more than excellent. The small group of 6 were very friendly and we formed a good team. I had always wanted to visit Kerala for many years, and it was a great way to see this spectacular country by bike. Cycling through the small villages the locals were pleased and maybe amused to see 6 slightly elderly cyclists riding through their village. Also, I cannot praise our guide Roger and driver Shafi enough. They made the holiday. Roger was more than excellent. He gave us good briefings every day and was a good mechanic and could fix bikes on the road with efficiency. I had one puncture and he was very flexible and would adjust the schedule to improve the day. Our driver Shafi was also excellent. Roger and Shafi made a great team. Shafi was a good driver and knew the route very well, knowing where all the good refreshment stops were and provided great snacks and very welcome drinks. Shafi made sure we had plenty of water on the bike – he could not have been more friendly and helpful.


All hotels were good and the houseboat we had in Alleppey in particular was luxurious. All food was very good too! Days 9 and 10 were my favourite as the scenery was great and there were limited climbs.


These cycling holidays are a great way to see a country. On a bike you see more and also can meet local people. It is a great experience. I think Skedaddle are a great company and have a great idea of providing cycling holidays around the world. I would definitely use them again (This was my first Skedaddle tour). With a lot of modern tourism, you are insulated from the country and the locals being in a coach or especially on a cruise. On a bike you really experience the country and the people.

Peter, London

Couldn't have asked for more!

The whole holiday experience had obviously been very well thought out and planned. It was really varied – in the places we stayed – in the extra curricular things that we did – eg kayaking at Hornbill Camp – walking round the eco farm and going for a walk in the forest (sadly not elephants or tigers – though some footprints!!). The stay on the houseboat was a highlight! We stopped a couple of times at cafes and also had lunch a couple of times in restaurants – all of which were fun and really nice. Just so varied!


We had a great time and thoroughly enjoyed the trip and the company. All three couples got on really well and the two guides were brilliant. Roger and Shaffi worked as an excellent team – one of the best teams that we have had. They complemented each other very well – always good natured and smiley and anxious to make our days really enjoyable. They were a real joy. Couldn't have asked for more! Roger was an excellent leader and Shaffi an excellent co-partner! All the meals were between excellent and very good.


We have recommended Saddle Skedaddle on many occasions and I think that we convinced our friends – not only that these cycling holidays are great fun but that Skedaddle was the company to use! I think that they will consider Vietnam next year!

Betty, Scotland, UK

Thanks for this great biking adventure!

We were a group of 10 bikers, guided by Roger and his fantastic team. In the name of our group, I want to thank this guiding team, for their enthusiasm, their originality and their continuous effort to support us and to make this trip a very fine experience, showing us a beautiful country, with warm people and great nature. They were very flexible and did all they could do to fulfil our dreams! Thanks for this great biking adventure and your positive attitude that gave us a heartwarming feeling and a very enjoyable vacation.

Rafael, Belgium

Breathtakingly beautiful...

An incredible trip enhanced by the outstanding quality of the guides. Who would have thought we could eat curry three times a day and still not tire of it! The majority of the food was excellent. One of our group members has a garlic allergy and once our tour guide (the best guide ever), passed on the message to the hotels they bent over backwards to accommodate this.


A fantastic team who worked totally together and for whom nothing but nothing was too much trouble. If I could tick a box even better than excellent I would do so. Our tour guide was quite outstanding supported by his incredible team. He was so knowledgeable, enthusiastic and guided us through the most chaotic cities I have ever been through on a bike with a calm approach. I've done many trips with Saddle Skedaddle and always had great guides but this team improved what was already a remarkable trip by 100%. Please pass on our sincere thanks to them all.


Our best day by far was the day cycling around the tea plantations. It was breathtakingly beautiful and we could have spent much longer in that area

Kerry, Derbyshire

Exciting, impossibly difficult, challenging, hot, sweaty, fun, overall amazing.

Exciting, impossibly difficult, challenging, hot, sweaty, fun, overall amazing. The standard of accommodation was fantastic. No complaints at all -every place we went to went out of their way to be helpful.


The tour leader was beyond brilliant. He was exceptionally well prepared, good humored and conscientious…. He was kind, thoughtful, spoke excellent English and made sure everyone in the group was included. He really made the holiday and was an excellent ambassador for Saddle Skedaddle. The team all worked well together. They clearly got on well with each other and they all pulled their weight. I was particularly impressed with one guide who was the cyclist at the back ensuring no one dropped off a cliff edge or took a wrong turn. He was calm and gave simple encouragement but if it all got too much he was there to put you in the van and get your bike picked up.


Corinne, Hertfordshire

Even better than I had expected!

Even better than I had expected! Fantastic scenery, experience and people. Favorite day was… Thekkady to Vagamon. Fantastic undulating rife. Some serious hills, but spectacular views and interaction with the locals! Sensational! The lead guide was absolutely great! Sensible, pragmatic and un-flappable. Very personable. Excellent English and good at negotiating when required. Very knowledgeable about Kerala, India, local culture and history and very happy to talk about it. The other guide was exceedingly good as "rear guide" particularly in places with busy traffic – ensuring that we were kept safe. Very encouraging. Very enthusiastic. Reticent to use his very good English. A great lead guide for the future! The team also provided lovely fresh fruit, including special requests. Marvelous energy-supplying peanut brittle! Plenty of water and very attentive filling of the bike water bottles.

Sally, Yorkshire

The team were excellent in every way.

The team were excellent in every way. They all worked well together. They looked after us brilliantly. They were supportive, friendly, funny and very helpful. Top class again. The lead guide was absolutely top class. Friendly, professional, attentive, nothing was too much trouble, organised. I felt very confident in his ability to look after us. I cannot speak too highly of him.

Jane, UK

Great fun!

Our tour leader was an excellent guide, and very knowledgeable about the local area, spices, wildlife etc. He was very proactive in ensuring that everyone had fun – including an impromptu tuk-tuk race! Our drivers were all great fun – nothing was too much trouble for them. They made every effort to make the trip as fun and enjoyable as possible.


Cath, Leicestershire

Great job.

The team looked after us impeccably during the day, ensuring everyone had regular breaks and always a full water bottle. Personally I was overwhelmed by the accommodation of my intolerance to garlic. Ingredients were always discussed with me at meal venues. Usually 2 or 3 dishes had been specially cooked for me, or alternatively the entire meal had been created garlic free for the whole group. This made my holiday especially enjoyable as I was able to join in with all the tastes and spices of Indian cuisine.


I would just like to reiterate how good the team of guides and support staff were for this trip. Their attention to detail, care and great team work really made this a trip to remember. I was especially grateful to the provision of garlic free food in a country that uses garlic as a base ingredient for many of the dishes on every menu. Great job. Thank you to the team.


Clare, Derbyshire

Top team!!

The lead guide is a saint…nothing was ever too much trouble and he and his support team unfailingly brightened up every day. The other guides were funny, lively, interactive, amazing…on the last day they attached balloons to our helmets and bikes after the homestay lunch then sprayed us with beer as we rode into the final hotel and then covered us in silver confetti…top team!!


Sheila, Surrey

I had a great holiday!

I had a great holiday, wonderful support team and some fantastic rides and fab food. Loved Kerala food! We had lots of choice, as much as you wanted to eat, and fantastic local dishes. I have LEJOG booked for June (2019), and we are discussing our next adventure cycle – with Skedaddle of course!


Dilys, London

High standard.

This was my 2nd trip with Skedaddle. I felt VERY comfortable with the format used before and this trip was of the same high standard. India obviously quite a different format to my previous experience in Chile. Chile we had a lighter salad type lunch that was OK for cycling afterwards. In India on most days we had lunch at the end of the ride which was usually very good, would have been difficult to cycle too far as I probably ate too much of the delicious lunch!


Our tour leader was an impressive guide. Very knowledgeable and keen to explain about various temples, vegetation, customs etc. Would go out of his way to help individuals. Always thinking of the groups as a whole. Our second guide was an excellent backup to the tour leader. Incredibly smiley, always pleased to see and help group members. The drivers were also most pleasant. Snack stops were efficient and VERY good.

Guy, Lincolnshire

Saving up for our next tour!!!

I felt our tour leader had a very strong-minded set of riders and he managed to sort out their complaints professionally and in good humour. I felt he was very knowledgeable about the area both route wise and the customs and beliefs of the people there, always tried to organise cultural trips for us which were very enlightening and feel he went beyond his remit to try and give us the best experience on our holiday. The support guide is such a lovely person, always encouraging and supportive. Tried really hard with me to get me up the hills when I would have given up. Always treated everybody with the greatest respect. Gave us an insight into Kerala customs and ways of life. You felt very safe with him riding beside you.


I've I always recommended you…. I think you are excellent – Saving up for our next tour!!

Jacquie, Cambridgeshire

I wasn't really sure what to expect, but the holiday was a great way to see Kerala and was very well organized and I was impressed to be contacted before leaving the UK (I was going out early) and provided with contact details of the in country guide in case I needed assistance.


Amanda, Lancashire

A company with a personal touch - very impressed!

Our first holiday with Skedaddle – very impressed. We wanted a challenge but not wall to wall cycling where there wouldn't be a chance to 'stand and stare'. The balance was just right. Kerala is stunning, and exploring by bike gave us a connection we wouldn't have had by car. The hotels were all good, clean, mostly small enough to be friendly and intimate, and all in wonderful locations. Every hour or so on the rides, the guides brought out locally sourced fruit, nuts, plus sweet and savoury snacks. The breaks became a real event!


I have recommended Skedaddle to many people. We looked at Red Spokes and Explore, and thought they may be too serious. We prefer to deal with small, independent and specialist organisations due to personal touch. We're very happy with Skedaddle. We wanted a challenge, but time to enjoy the location too. Spot on.

Linda, West Midlands

This is my 5th!

It was up to the same high standard of previous Skedaddle holidays. This is my 5th and I plan another early 2019.

David, Newcastle

A very pleasant team.

The guys were fantastic and always had plenty of nice fresh fruit and water for us. A very pleasant team.


Ron, New Zealand

As seen in the press...

Skedaddle has a two-week small-group itinerary that includes pedalling through tea and spice plantations, exploring the Periyar wildlife reserve, home to elephants, bison and tigers. Drifting on a rice barge through Kerala's backwaters and relaxing on the white sands of Manari Beach.

The Times (2018), Where to go in October for a two-week family holiday

Trip of a lifetime...

This was the trip of a lifetime for me. A view of India from the saddle was an assault on all the senses: wonderful scenery, vibrant colours and so many unusual locations, a cacophony of new sounds, whistling ducks at dawn to deafening hooting of the tuk tuks in the towns and villages. And the hands of children reaching out on their way to school for "high fives" with these strange old white people passing through on high tech bikes they could only dream of. I really can't single out a favourite day as the programme was so well designed that there was a gem every day. The Tour Leader was tireless in answering all our questions and making the whole holiday as rich an experience of the culture and window into Indian life.

Lorraine, Derbyshire

Excellent Tour Leader!

Neeraj was an excellent leader and did a great job. His command of English was great and he quickly got to know each of the team members and their individuality. In addition he went the extra mile to ensure we were happy. We were all able to have a laugh even on the more difficult days. He was also able to provide us with a lot of information on the culture, diversity of the different areas we were travelling through etc. He is a great asset to your team.

Aileen, Glasgow

Excellent value for money!

A very well organised adventure which completely lived up to expectations. We stayed in many luxurious, clean hotels, with high standards and great food and service – over and above our expectations. Virtually all meals were included, the food was consistently excellent and the accommodation was of a very high standard. Wonderful scenery, acres of tea plantations and quieter roads.


Tim, Wiltshire

Incredibly professional guides!

Our guide Vipin was incredibly professional at all times and provided lots of good information on the accommodation, activities and days cycling. He listened to issues and fixed them quickly and was there to help when the Indian roads took their toll on the bikes. We were very impressed. The rest of team were polite, knowledgeable of the bikes and careful when packing the bikes for transport. They always smiled and we enjoyed their support.

Paul, Middlesex

Stunning scenery

The quality of the accommodation throughout was brilliant, lots of really special places. The food was amazing. I don't think we had one bad meal. Even the hotels with buffet dinners were still good. The guides were always really helpful in refilling camelback etc. The route was great.


Vipin, our guide, went above and beyond to help us at all times. He was very good at keeping the group together and setting the pace for cycling. His knowledge of the local area and passion for his job were impressive. The guys were all great and ready to help with anything. Amazing value for money considering the quality of the accommodation, amount of meals and additional sight seeing trips included and the level of service.

Claire, Highlands

The best holiday we have ever had!

Wonderful place, food, scenery, weather and guide staff. The office staff are always helpful and friendly. The organisation is spot on and the staff in Kerala could not have been more helpful or attentive. Beautiful accommodation set in beautiful settings. We were treated like royalty.


Every day was excellent.

Paul, Ross-Shire

India is a magical place and this trip one of my most memorable holidays...

I had never been to Kerala or India before and this trip was an amazing way to experience for the first time. The trip gave a real flavour of the region and its highlights from the beautiful cardamom hills and tea plantations to the quiet calm of the backwaters.


The accommodation was excellent, particularly Carmelia Haven, a beautiful resort in the midst of a stunningly serene tea plantation which exceeded all of my expectations. The outdoor pool was a welcome surprise after a long, hilly but rewarding day in the saddle. And the food was fantastic, as it was for all of the trip.


I cannot speak highly enough of all the guides for their knowledge, enthusiasm, flexibility, care and efficiency. India is a magical place and I would definitely say this Saddle Skedaddle trip was one of the most memorable holidays I have ever had.

Lisa, Cumbria

Very competent guides!

Vipin (the main guide) was very competent, well spoken, and comfortable in his role with us Westerners. He kept the group cycling together which was good. His guiding was good too and he obviously enjoyed the job.

John, Kent
All email marketing communications from Skedaddle will come with the option to unsubscribe and you can also manage your subscription preferences by logging in to the My Account area of our website.
Give us a call on:
+44(0)191 2651110
Drop us an email on:
Holiday Summary
Duration:

14 days

Prices From:

£1,795

Estimated flight price:

£600
Optional
£180

Bike Hire:

£180
£465

Single Room:

£465
Holiday Details
Place to place

10 nights hotels

1 night luxury camp

1 night houseboat

12 Breakfasts, 9 Lunches, 9 Evening Meals

9 days cycling

3 rest / sightseeing days

Fully guided and vehicle support

Airport transfers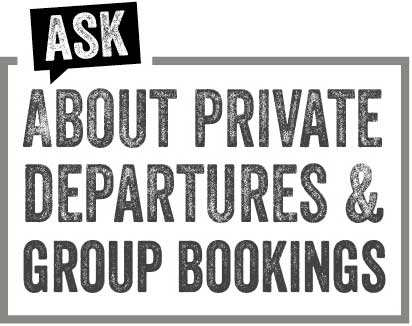 You may also like...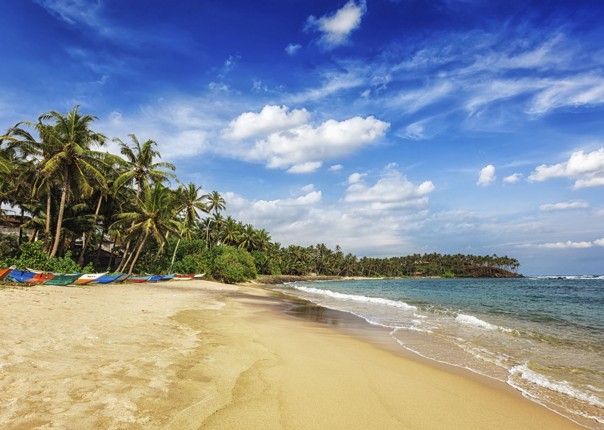 Sri Lanka - Backroads and Beaches - Cycling Holiday
Situated off the coast of India, Sri Lanka is an often overlooked gem in the Indian Ocean. An island of beautiful tropical beaches, spectacular scenery and amazing wildlife. Ancient Buddhist temples r...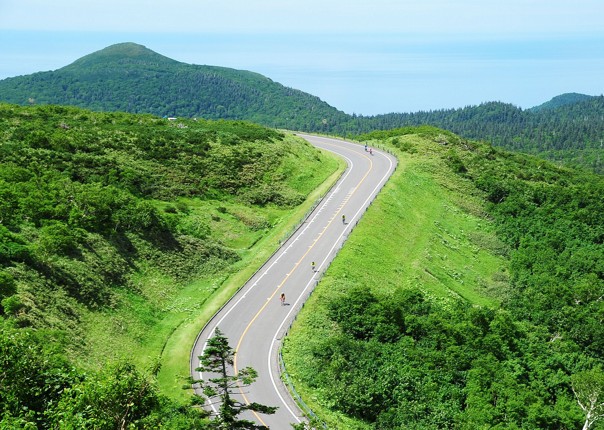 Skedaddle News, Views and Holiday Stories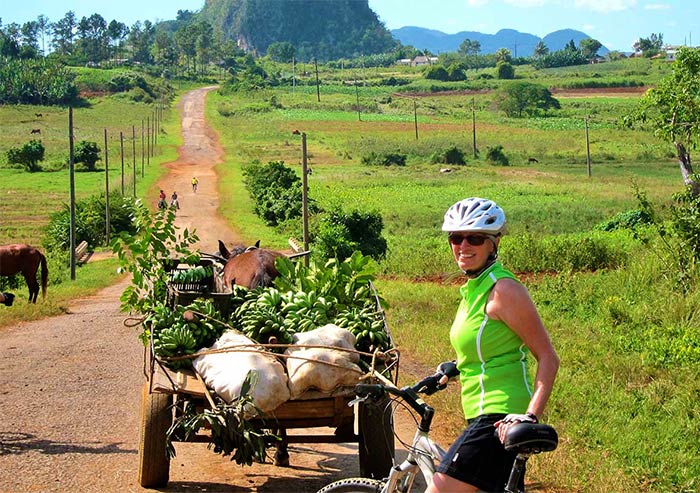 The post Long-haul adventures with our top tips! appeared first on Skedaddle Blog.
Last Updated: 27/04/2018