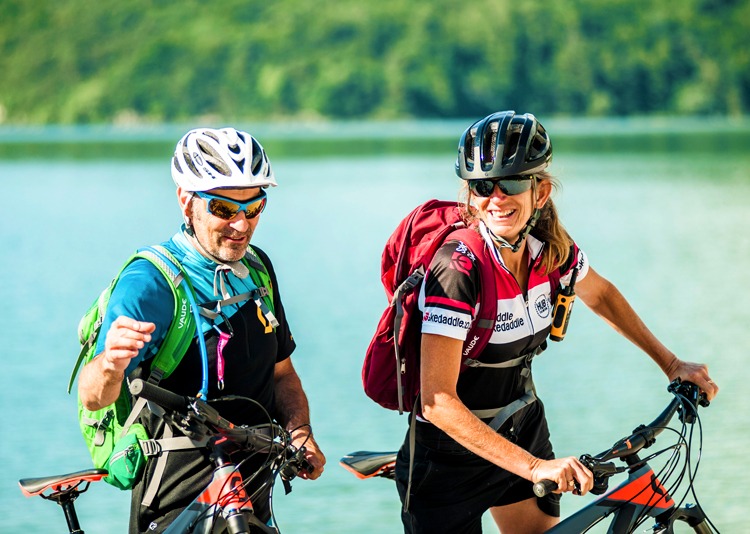 Say Ciao to Naomi! Head Honcho of Skedaddle Italia, Naomi is responsible for all of the tours we run in Italy, and as a Chief Guide you may have been lucky enough to meet her on a trip in the past! Originally from Sardinia, she's been with us since 2000, working hard to build Skedaddle into what it is today. To help share her wonderful story, we caught up with her for a little Q&A session. Keep reading to find out more…

Full Name: Naomi Lindfield
1. Name/ preferred name/ nickname
Naomi – long legs Lindfield… self explanatory really! I do have long legs, certainly the longest in my family, and am grateful to have them as they are great legs that take me up to the top of great mountains, which I love climbing both by bike and by foot!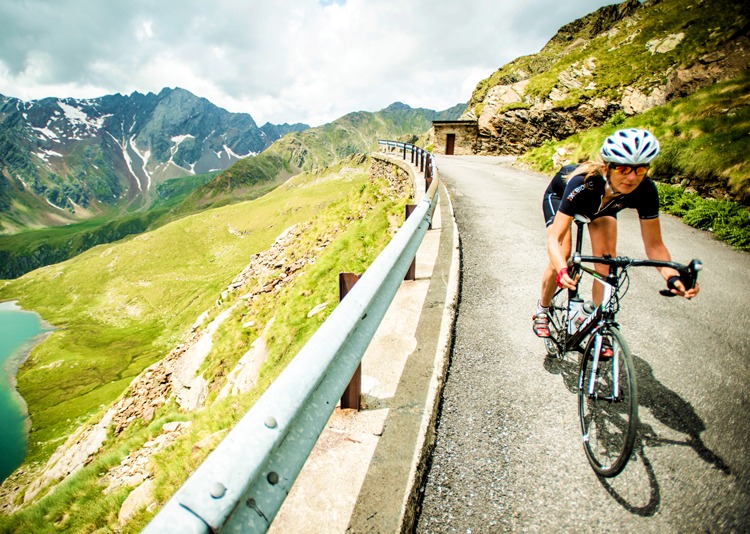 2. What got you passionate about pedallin'?
Bikes have always been part of my life and have given me a sense of freedom since I was a small child riding my tiny bike around the Sardinian countryside. I cherished my bike more than any doll! When I got my first paycheck as an adult, I bought myself a new Cannondale Mountain Bike, which I used to travel and explore the world. The freedom combined with the exploration and the journey is what I loved the most. When on a bike, immersed in a country, you are in direct contact with nature, people, cultures and events, and these are what enriched my life the most.
3. Can you give us a brief description of your history with Skedaddle…
Following up what got me passionate about pedallin', around the year 2000, I was at a turning point in my life's direction. I didn't want to carry on teaching, as it wasn't my vocation, and so I decided to follow my love and passion: travelling, cycling, exploration, but also wanted to share this passion with others. The answer was to become a guide, and journey together with others, sharing these values and experiences. I had not worked in tourism, although I had studied in the field, but I had a vision and an idea, so I went to London to the Daily Telegraph travel show to get an idea on what others were doing. Among the leading tour operators, such as Exodus and Explore, there was a small stand with big posters of two guys cycling through high mountains, and a man behind the desk. This was Ian, who was representing Saddle Skedaddle, and the pictures where of Paul and Andrew – the company directors. We got talking and I shared my vision of wanting to guide people in our wonderful island of Sardinia. That same year, Ian came out to Sardinia to set up a new trip for Skedaddle, and this is how it all started. Skedaddle was run by Paul, Andrew and Ian, from a very small office in the U.K, and I spent the next 7-8 years helping them develop new destinations, new holidays in Japan, Costa Rica and more, as well as helping them by being involved with guiding, and more!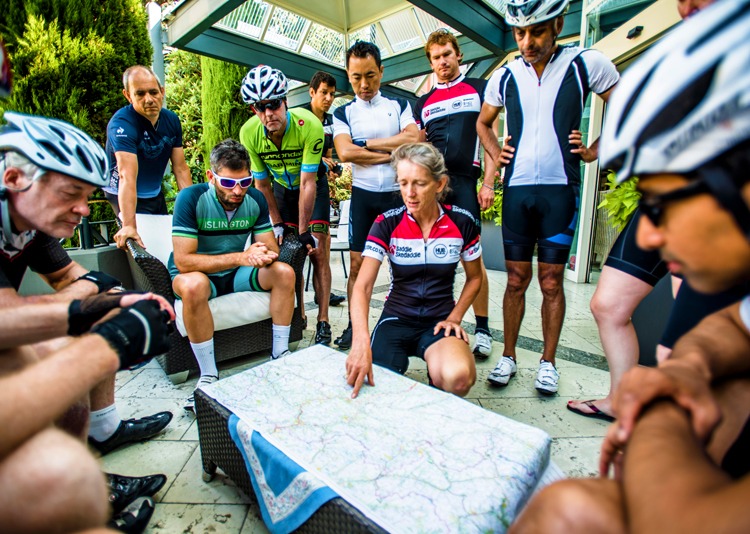 It was a learning curve for all of us. Around 2008 we started talking about developing Skedaddle Italy as a combined joint venture. At this stage we were running more tours in Italy, working with many guides from different parts of the country, and I was taking on more of a managing/coordinating role in Italy. Having waited for the right moment to take the step, in 2015 we created the joint venture Skedaddle Italia, where we now run all Italian trips for Saddle Skedaddle.
4. Which is your favourite trip and why?
Difficult one! Can I choose a few?? In Italy my favorite trip is the Italy Grand Traverse, as it reflects what I love about cycling, the journey, the exploration, going through different regions and their unique characters. I am also very fond of Sardinia Coast to Coast as it was one of the first trips I set up for Skedaddle way back in 2002, and it's a great MTB journey through stunning Sardinia!
5. What's your favourite Skedaddle memory?
Coming to the end of a Skedaddle tour in Provence, having made 12 new friends, and celebrating our journey, and time together in Nice. Happy people, connected, beaming faces, warm hearts and a connection that will last forever, and with whom I have since shared many more Skedaddle adventures, but with an added special meaning.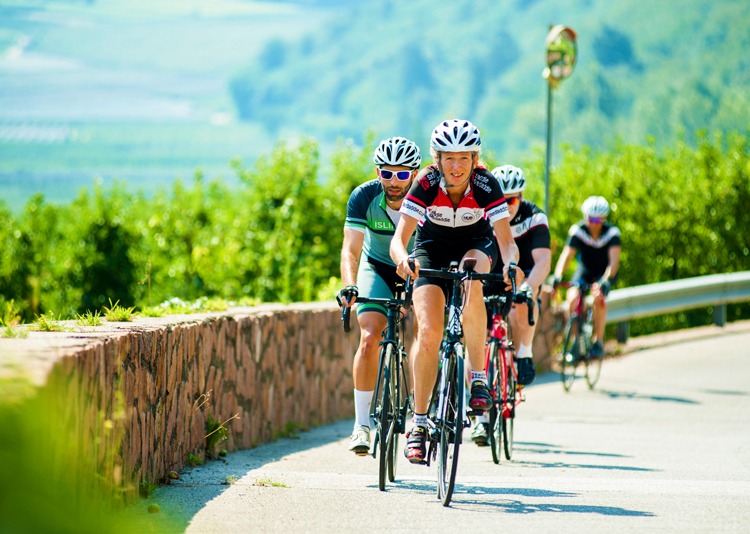 6. Tell us your top packing essentials for a cycling holiday?
When guiding and on the road a lot, I find it useful to pack a net-washing bag for my kit. On long journeys, especially when I need to do a laundry wash, it keeps everything together and avoids getting mixed up with other people's washing. It is easy to hand in to hotels to ask to wash etc.
7. If you could cycle with anyone (dead or alive!) who would it be?
On a tandem, with someone who has never been able to cycle in their life for whatever reason, because of illness, blindness, etc, but who's dream is to ride…
8. Tell us something we don't know about you?
Since my time living in Japan in the 1990's, I have been studying Buddhism and practicing meditation as a means to understand the nature of our mind/consciousness, and human ethics. One of the reasons I spend time in nature, whether in be cycling, walking or sea-kayaking, is because the connection helps in the sense of life and well-being. Sharing this natural space with others is part of this connection.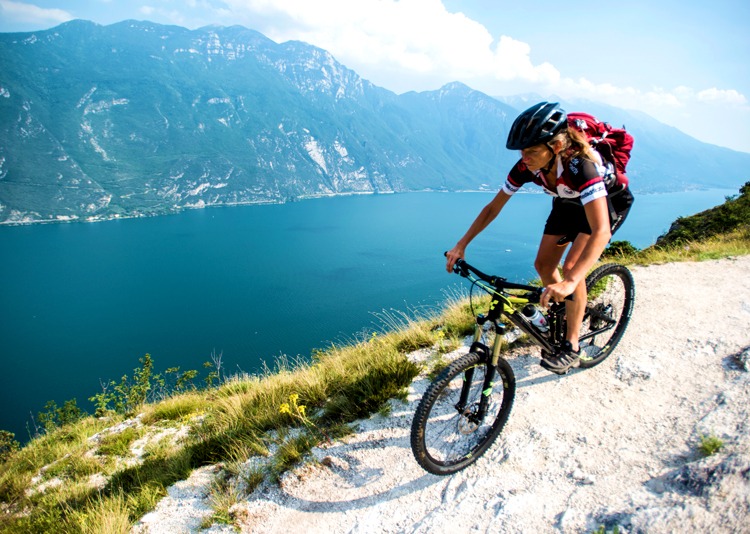 Find out more about our Guides and Team here!
Want to know more about our Guides? Check our our Guide and Team section on the blog to get to know our team a little bit better and for some expert advice on everything cycling!