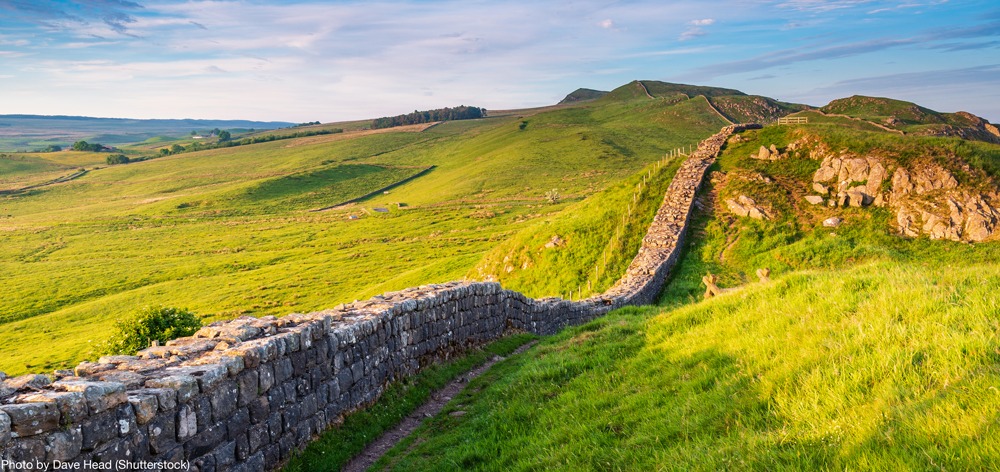 Russell Hogg (age 62, from London) has been a cyclist for twenty years, he has travelled to many different countries with his bike, visiting exotic and far-flung destinations. But in 2020, due to travel restrictions, he tried a destination closer to home – Hadrian's Wall, cycling back in time and pedallin' along the dramatic northern boundary of Roman Britain. Starting and finishing at either end of Emperor Hadrian's Wall, this route offers an achievable and exciting challenge for all riders. Russell told us a little bit about his experience…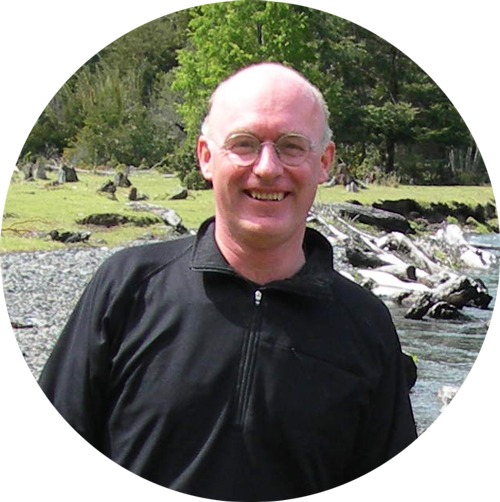 "I first got into cycling when I was visiting a friend on the west coast of America. He told me that whenever he went somewhere new he would take a bike with him to explore. It was great advice, I was very lucky!" He explains why, "Unlike travelling in a car you can smell and feel the place you are in. Just like a walker, you can fully immerse yourself in where you are travelling but your range is very limited when you're on your two feet. On a bike, you are going fast enough that you can see more things and slow enough to appreciate them. A cycling holiday is a perfect compromise with a walking holiday." This is music to our ears at Skedaddle, our trips are all about 'pedallin' through, not passing by'.
Due to the COVID-19 pandemic, Russell chose a UK destination for his summer 2020 trip, but being close to home doesn't mean a lack of novelty or interest. Russell chose Hadrian's Wall for its historical connections as well as its scenic beauty, "like many middle-aged men, I'm a fan of Roman history, I knew Hadrian's Wall a little bit already – but if I hadn't been to Hadrian's wall before, it would have been eye-popping."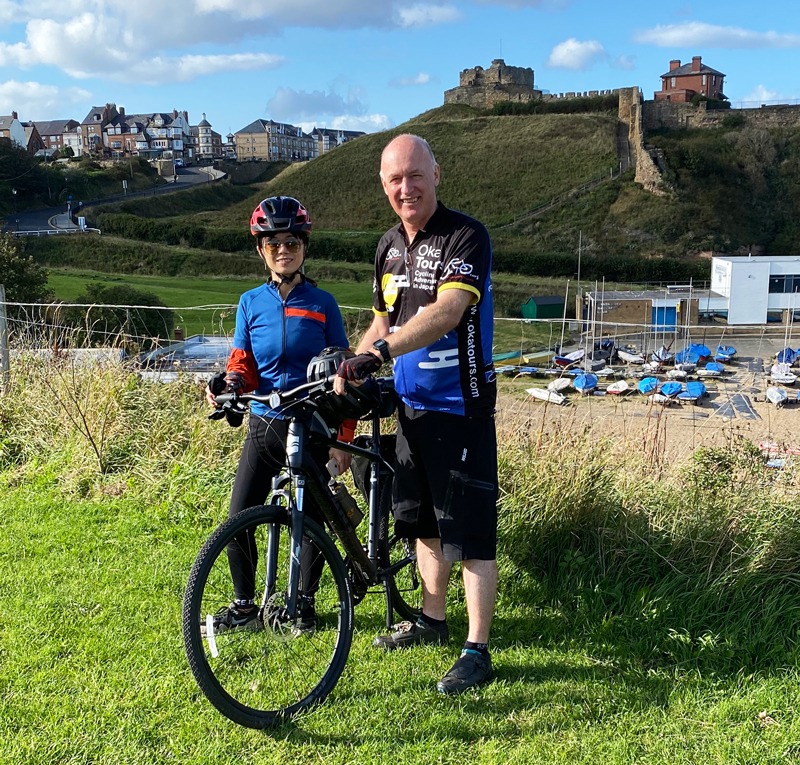 Despite having previously visited parts of Hadrian's there was still plenty on the trip to surprise and fascinate him, "I enjoyed the landscapes of Cumbria in the far west, it was really different to the east. It reminded me of Scotland a little, very green and practically deserted (at least when we were there). I was also surprised by Newcastle, it's a very engaging place. The old architecture, the pubs and restaurants – they all have a unique feel and the city has a nice lively buzz about it. I'd also never been to North Shields or Tynemouth either, so it was interesting to see the picturesque coastline and sea villages there. It's somewhere I definitely want to return to one day."
As a traveller Russell likes to leave himself open to surprises, "I'm a terrible tourist, I don't read up on the places before I go there. I think you may have richer and deeper experiences if you know what you are looking at, but there is a pleasure in being surprised." Sometimes the lesser-known and less photographed spots can be more rewarding, "When I went to Peru with Skedaddle, we went to see the UNESCO world heritage site Machu Picchu. It's awful to say but I was completely underwhelmed because I had seen this place so many times in pictures! Seeing it in real life left me a bit cold if honest, but the ruins we saw on the way through were absolutely mind-blowing. It made us feel like we were discovering something new."
Travelling during the pandemic and the different levels of restrictions brings additional challenges but doesn't need to detract from the enjoyment of the tour, "I enjoyed the museums on the way through, although some were closed or on restricted hours. It was tricky at times with the pandemic, but everything was handled very professionally and the extra planning ensured the trip went smoothly." It may even have had benefits, "there was lots of space and peace, sometimes the landscapes felt so remote and empty. In some destinations on other trips, the tourist hoards have turned the big attractions into depressing experiences." Seeking out the local and off-the-beaten-path places is a big part of Skedaddle's ethos, for precisely this reason.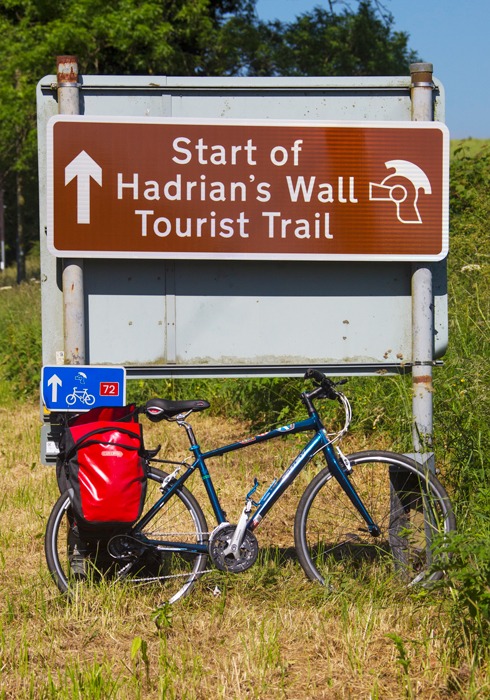 Hadrian's Wall is also a coast-to-coast ride. These rides are always popular as you feel like you are on a journey, with a mission to complete the route, as Russell said "when crossing coast to coast, once you start you have to keep going till you reach the other side." Hadrian's Wall is a self-guided trip which was another new experience for Russell, "I've mainly been on guided tours with Skedaddle. With a guide, you maybe can go a little bit further in a day, but you have more independence on a self-guided tour."
Russell was accompanied on the trip by his girlfriend, "she didn't want anything that would be too much hard work so opted for an electric bike." Electric bikes are great for the less keen cyclist in a partnership or a group as it enables them to keep up without much exertion and leaves them with the energy to relax and explore at the end of each day. However, for the usually stronger cyclist, it can mean the tables are turned, "I used an ordinary bike, which I regretted at times when riding along with someone on an e-bike!".
Russell's exploration of the UK does not end with Hadrian's Wall, "I'm doing the Hebridian Explorer tour this year and very much looking forward to it. It promises to be good fun. Again, it is an area I have been to before but only once and in a car, so I expect to see a completely different side to the islands."
Russell freely admits that if it were not for the pandemic he would have gone somewhere outside of the UK, "I thoroughly enjoyed it but if I had the choice I would go further afield." But he also notes that exploring our own country has a lot to offer, "tourists don't just look for the exotic and colourful. Our interests are so much more diverse than that. There are many things in England that many of us are barely aware of. This country is very rich in heritage and I would encourage everyone to go and discover it for themselves.
See our inspiring Hadrian's Cycleway adventures!
Feeling inspired to go and explore more of the UK by bike?
Whether you're looking for beautiful beaches on Northumberland's wild coastline, you're eager to take in the Lake District's natural and cultural highlights, or you've always wanted to conquer the legendary C2C challenges, we've got tons to choose from. For more inspiration, check out our full collection of cycling holidays in the UK.