UK - Scotland - Hebridean Explorer - Mountain Bike Holiday
Trips to book before it's too late. For all other dates check-out the Departure Dates menu below
BOOK NOW >
16 to 22 May 2021 - The Outer Hebrides is one of the must ride places in the UK. Book your spot for this biking holiday before it's too late!!
Holiday Highlights
A fantastic journey by bike through the Outer Hebrides

Seven unspoilt islands

Great trails and exciting boat rides

Awesome scenery, wild hills and clean white beaches

Great food, hospitality and malt whisky!

History, culture and wildlife
View Holiday Schedule
Day
Description
Distance
Ascent
Meals
1
Ferry to South Uist
Non Biking Day
2
Lochboisdale to Lochmaddy
47 Miles / 75 Kms Approx.
530 Metres
B L
3
Lochmaddy to Tarbert
46 Miles / 74 Kms Approx.
940 Metres
B L
4
Isle of Scalpay & Lochannan Lacasdail
28 Miles / 46 Kms Approx.
1010 Metres
B L
5
Tarbert to Callinish
51 Miles / 82 Kms Approx.
1200 Metres
B L
6
Callinish to the Butt of Lewis
37 Miles / 59 Kms Approx.
590 Metres
B L
7
Return Ferry
Non Biking Day
B
Meals: B = Breakfast L = Lunch D = Dinner | Please keep in mind the distances and ascent information provided are intended to be indicative and may vary from the actuals due to accommodation changes or when compared on different GPS devices and software
For more information download our trip notes
Holiday Information
We're excited to offer this extraordinary chance to explore these unique islands by bike, travelling through one of Europe's last true wilderness regions, the Outer Hebrides, a superb location for a mountain bike holiday in the UK.
Crowned the 'Hebridean Explorer', this 280km bike journey weaves its way through seven islands on a variety of ancient paths, historic by-ways, mountain tracks and impossibly quiet roads. While there is the occasional intermediate level trail, the riding is not overly challenging, allowing us to relax and enjoy the superb wilderness scenery. Island hopping means that we will be using a combination of ferry trips and exciting boat rides to link up the paths we have discovered across this diverse archipelago.
More than any other bike ride, the Hebridean Explorer offers the opportunity to experience life on the islands, where the landscapes are wild and untamed, golden eagles and red deer roam free, and human history dates back over 5000 years.
The Outer Hebrides also retain a culture distinct from the rest of Scotland. Here you will find Gaelic as the first language and a sense of pride and tradition which make the Outer Hebrides a remarkable and unforgettable place to visit.
For more information download our trip notes
Holiday Feedback
Is there nothing Skedaddle cannot do?

Day 4 in particular was our favourite, the variety of riding, differing terrains, stops and the rib rides were all terrific. And how on earth did Skedaddle arrange the varying weather conditions culminating in glorious sunshine. Is there nothing you guys cannot do?!


All of the days provided different challenges with variety, concluding with a more relaxed day in the saddle with a few more sightseeing stops. Almost perfect in my opinion! The guides were all friendly and extremely helpful throughout and the tour leader had very clear instructions on and off the road, with the riders safety paramount in his mind.


The pre holiday service was very good, we received all the info required, and the pre-holiday phone call and email from Skedaddle was a nice personal touch, very reassuring.

Ian, Hertfordshire, UK

I have always wanted to see the Western Isles...

I have always wanted to see the Western Isles & the combination of ferry, inflatable boat, on-road, off-road and travel in the Saddle-Skedaddle van was perfect to experience the variety of scenery, historic features, island culture, bird and sea life, and something of ordinary life in Outer Hebrides. It was an adventure and challenge for both my husband and I, and would have been impossible without the support from the other cyclists and the S-S guides. The weather & prevailing wind certainly helped too!


Travel arrangements were good; briefings as needed; good rapport between the guides and cycling group. Technical and mechanical assistance freely & willingly given. Four very understanding & patient guides. Not hassling those of us riding at the back but always encouraging when needed. Guides who obviously love the outdoors, cycling and sharing their experiences. Guides who know the hoteliers; local weaver; historic and local features – be it community hall lunch or distillery. And knowing which lay by or rest place is best for the next "catch-up" Enjoyed the mix of accommodation; B&B + hotel; and welcomed the two-night stops. The snacks and lunches provided from the S-S "refreshment" van were excellent; plenty of variety and well presented. Loved the salads.


My favourite day was probably on the Isle of Harris with its coastline contrast from west to east; golden road; the "hidden" modern homes; and the mountain bike bridge and hill challenge. The South Uist sand dunes were also a marvellous introduction to what was to come. The impromptu music group on Mallaig ferry crossing helped to set the scene. Other highlights were yoga on the sand dunes; challenge of blowing the post horn. The pre holiday information was always sufficient to help make decisions, and the office staff were understanding and answering any queries.


I'd definitely say that this holiday was good value for money when you see the level of support S-S provide during the week and the standard of accommodation!

Christine, North Yorkshire

An unforgettable trip!

Thank you for a unique and wonderful tour of the Outer Hebrides! A magical trip in which changed every day. From the birds, seals, otters and other wildlife in South Uist to scenic Lochmaddy with its numerous Lochans. A ferry trip progressed us to Harris with its sweeping hills and valleys with stunning singletrack accompanied by Sea Eagles aloft. Moving North, high mountain passes took us across to Lewis by boat and bike and the ancient stones of Callinish. History and culture followed with Brochs, Blackhouses and weavers cottages before a final tour across moorland to the Butt of Lewis, cliffs and more sealife. Great weather, good company and super guides made this an unforgettable trip!

Miles, Surrey

Most likely I'll do the Hebridean Explorer trip again next year!

I'm always pleasantly surprised to see how Skedaddle manage to find and secure very suitable and comfortable accommodation in some rather remote places. I have experienced the opposite from other bike adventure tour organisers in very salubrious countries – eg. Switzerland. Well done SS!!


As we, return 'offenders' to Saddle Skedaddle trips, we know the refreshments, and especially the picnic lunches, are legendary :-)) Feeding myself during a long day in the saddle is always a bit of a mission, I tend to 'forget' until it's too late. But with the frequent food & drinks stops this problem is erased. The presentation is always splendid, fresh and quite frankly just yummy!!


Given the somewhat limited possibilities available on the Western Isles SS have picked out the best there is and, from this short impression of the Hebrides, cannot imagine that there is room for improvement. I think for a level 2 / 3 tour it's as perfect as can be.


Being on tour with Steve is always very entertaining, and he certainly keeps one on your toes – I mean from the whiplash repartee that goes on all the time. Added to this he is very knowledgeable about the history and culture of the region.


This was the 1st time I've been on tour with Tony, and I certainly hope it was not the lsat time!! A fine guide with a good sense of how to subtly encourage a not-so-strong biker into achieving far more than he/she thought themselves capable of! I know Tony & Steve have a verrry long track record of guiding together & it shows in their easy going and yet professional execution of their responsibilities.


Most likely I'll do the Hebridean Explorer trip again next year.

Eric, Switzerland

Magnificent guides...

This holiday was a brilliant way to see the Western Isles. There was something for the roady as well as us off roaders. I love the idea of our luggage being taken to the next destination. Our guides were not just cycling guides, they made sure we saw all the sights and told us about interesting information about them and made sure we enjoyed every moment. They supplied good nourishing food on the way and we had really good quality hotel accommodation.

Sandra, Hampshire

With Skedaddle I am paying for the best!

I feel I pay more for a Skedaddle holiday than I might with a competitor, but although I have not used anyone else, the standards I see in accommodation, the guides and the care provided by Skedaddle make me feel I am paying for the best.


The guides worked very well together, anticipating our needs and providing what was necessary. Also they talked to us and found out what we wanted and did their best to ensure we got what we wanted. Very reassuring on the day the RIB was cancelled, they had numerous fallback plans rather than rely on something and hope.

David, Isle of Man

A holiday I will always remember!

Steve as I'm sure you know is a fantastic tour leader. Clearly he and the other guides did a tremendous amount of work much of it we didn't see or didn't notice simply because the trip ran so seamlessly. He made it a great trip.


Tony and Charlie were wonderful guides too. They were kind, personable, wonderfully enthusiastic, and as with my comment above clearly worked very hard to make it a great trip. They made me feel so welcome on the trip, which particularly helped me as I was travelling solo. Together with Steve I can't imagine any better guides to have. Though the Outer Hebrides are beautiful and the cycling was great it was Steve, Tony, Charlie and the other clients that made it a holiday that I'll always remember.

Robert, UK

Skedaddle lunches are legendary.

Skedaddle lunches are legendary, as are the general refreshments throughout the day. You never go hungry on a Skedaddle holiday!! Hard to say which was my favourite day, it was all brilliant. The day of bikes and boats was incredible, but the circular ride the following following day was probably my favourite ride of all, with an incredible lunch spot. One of our guides was particularly fantastic. He sorted everything out quickly, efficiently and without fuss. The other guides were all fab too!

Kathryn, Oxfordshire

Unforgettable!

Day 4 was my favourite day. The combination of biking, boating and stunning scenery would be enough for a top day. Add on the sharks, dolphins, puffins and seals and we had an unforgettable one!

Michael, Germany

Nothing was too much trouble.

The day we did most technical riding as that is my favourite, however, I was aware this was more road. Oh, and the boat trip day finishing at Callanish! Our tour leader was excellent. Great knowledge of the area, cycling, and was organised and kept everyone in the right place at the right time. Nothing was too much trouble.

Andrea, North Yorkshire

Hard to pick my favourite day!

Hard to pick my favourite day as they were all memorable and I liked them all. The 'big' day (5) was VERY memorable and wonderful. Day 1 was beauty and remoteness enhanced. Day 3 was also pure fun through the rolling hills of heather. The lodge in Laggen was extra extra special with some of the best food I have ever had and way better than the food we had in Paris the week prior! The Altnaharra also had Exceptional food.

Susan, Canada

Guides were professional, relaxed and entertaining

All the days were great but the circular trip from Tarbert to Scalpay with a lovely off-road section was my favourite – the weather was perfect and the scenery spectacular. Both Steve and Tony were excellent guides providing a professional but relaxed and entertaining approach to our rides. They were very encouraging and supportive. They were knowledgeable regarding the history and life in the islands and worked hard to ensure we had a great time. Lunches were great!

Ruth R, Yorkshire

Great fun!

Both Steve and Alan are great guys and made the trip extra special and lots of fun.

Julie, Surrey

Spectacular scenery!

The guide Tony was brilliant, attention to detail, organisation and planning was spot on, he and Francis were great, made sure we had plenty of food! Like best the days 2, 3 and 4 – some good off-road sections plus scenery was spectacular.

Karen, Suffolk

Wonderful guides!

Well prepared lunches by Francis and Tony, tasty, plenty of snacks. Both were excellent guides, pointed out places of interest, never rushed us when we were taking a look at things, good humour, helpful, attended to our bikes, oiling, washing them etc.

Deborah, West Yorkshire

Excellent logistics all round

Great company for the keen cyclist. Excellent logistics all round. Food and communication very good value for money considering the logistics.

Malcom, West Midlands

Guides were professional. knowledgeable and entertaining

Our tour guide Steve was professional, knowledgeable and entertaining. The lunches were excellent too!

Michael, Munich
All email marketing communications from Skedaddle will come with the option to unsubscribe and you can also manage your subscription preferences by logging in to the My Account area of our website.
Give us a call on:
+44(0)191 2651110
Drop us an email on:
Holiday Summary
Duration:

7 days

Prices From:

£1,645
Optional
Front Suspension Bike Hire:

£120
£180

Full Suspension Bike Hire:

£180
£240

Single Room Option:

£240
£5

Sustrans Donation:

£5
Holiday Details
Place to place

6 nights B&B/Hotels – twin share basis

Breakfast & lunch provided on most days

5 days biking

Guided and vehicle support

Ferry & local boat services included

Free arrival and departure transfers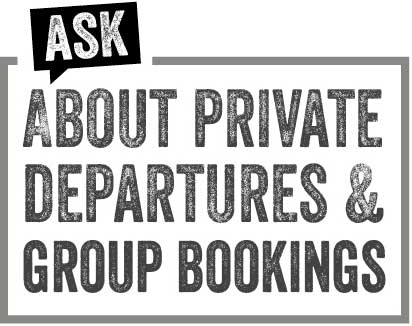 You may also like...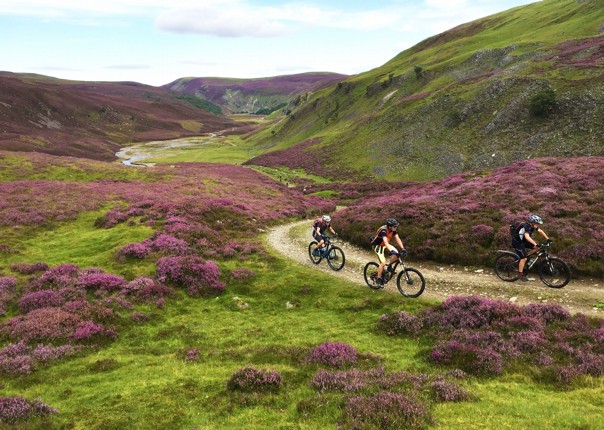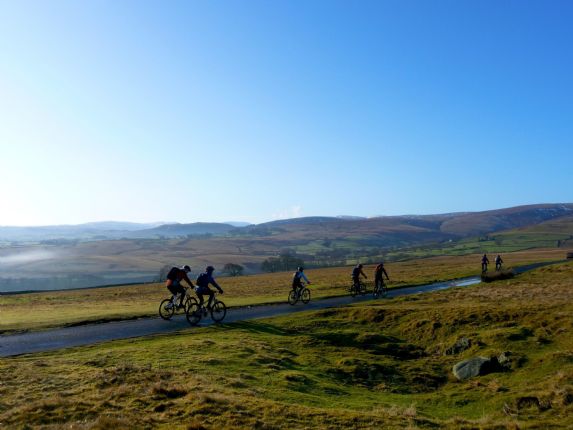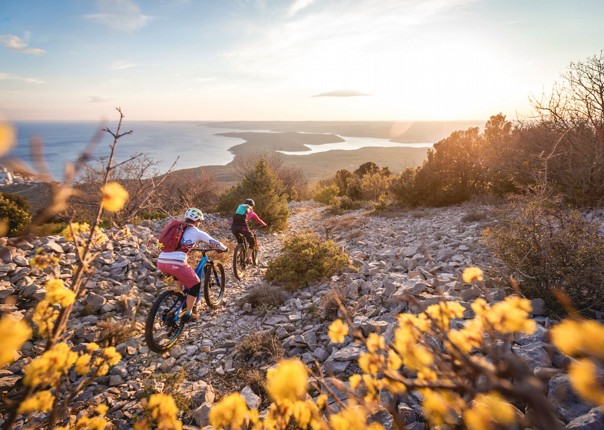 Skedaddle News, Views and Holiday Stories
The post The Outer Limits – Tales from our biking trip in the Outer Hebrides appeared first on Skedaddle Blog.
Last Updated: 05/04/2018