Us in the office try to get out and about, experiencing as many trips as possible when we can. Jumping at the chance each year is our Marketing Manager, Fran, who this year went exploring our Camino de Santiago trip, and of course also decided to write a little insider scoop to help inspire you for your next trip!
'Each year, I do a 'work tour', which is basically me heading off on a Skedaddle trip so that I keep right up to speed with what goes on outside these four walls. Well I can't tell you all about our amazing trips if I haven't experienced them for myself, can I?! Having already taken on Croatia together, it seemed a no brainer to explore another country with my work colleague and friend Kay. With adventure firmly in mind, we'd heard tales from our team in Spain that the Camino de Santiago was their favourite place-to-place tour, so we couldn't resist booking flights to see for ourselves!
The Camino de Santiago is one of our most popular and longest running European cycling trips and this year we chose to go self-guided, exploring the region using our own navigational skills. Read on to find out how we got on…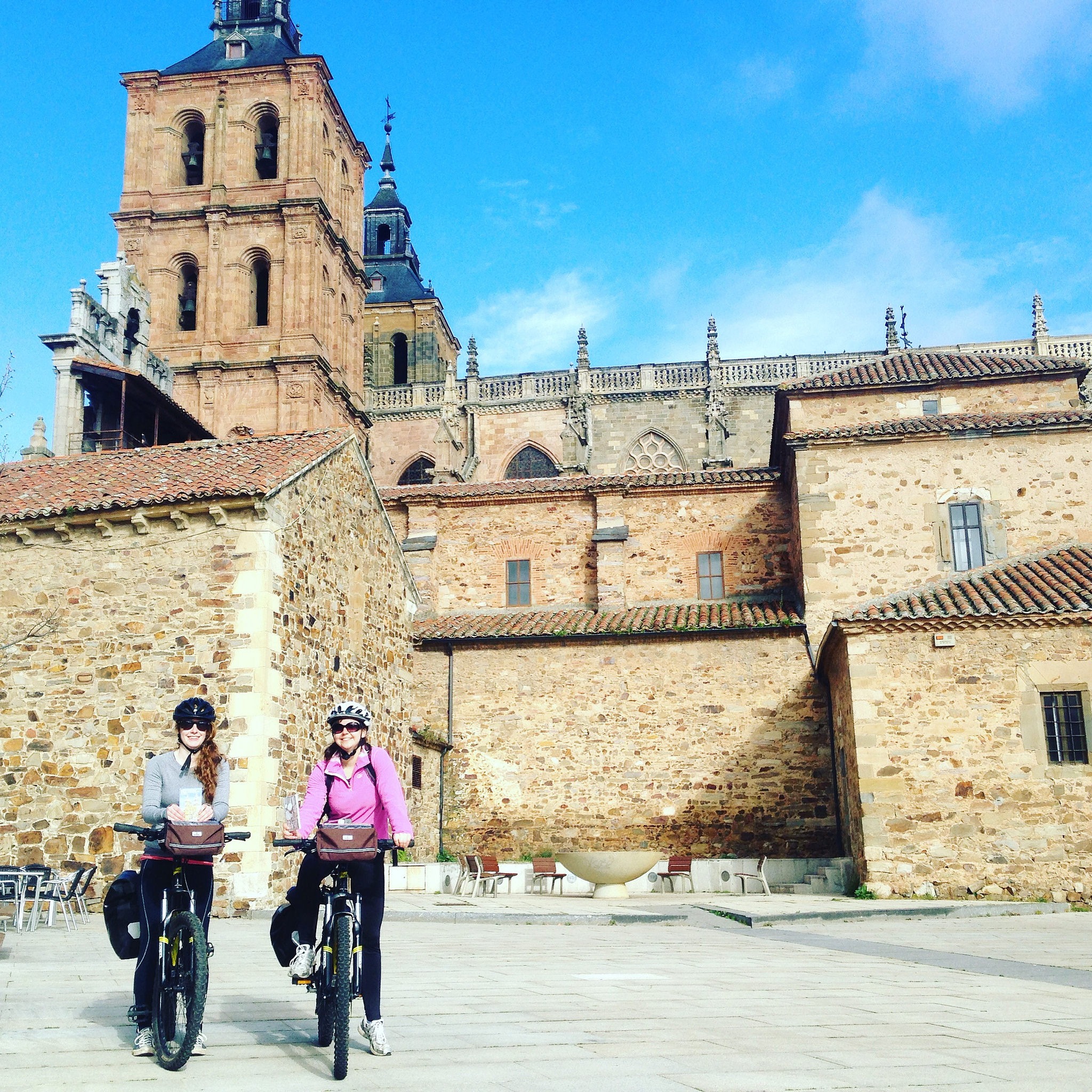 In brief:
It's one of Europe's most historically significant and strikingly beautiful pilgrimages

.

It's fun-filled mountain biking for those who love a challenge!
It's the best Tapas and Calamari you'll ever taste!
In Detail…
1) Historic & beautiful
This pilgrimage route dates back over 1000 years. Thousands flock here every year to complete the walk and become a pilgrim; or peregrino as the locals like to call us. The ultimate goal is to reach the historic city of Santiago de Compostela, where the impressive cathedral signifies your destination. Legend has it that pilgrims' footsteps have kicked up so much dirt over the years on the trail, that the dust has floated up into the night sky and created the Milky Way – which is why it points in the direction of Santiago.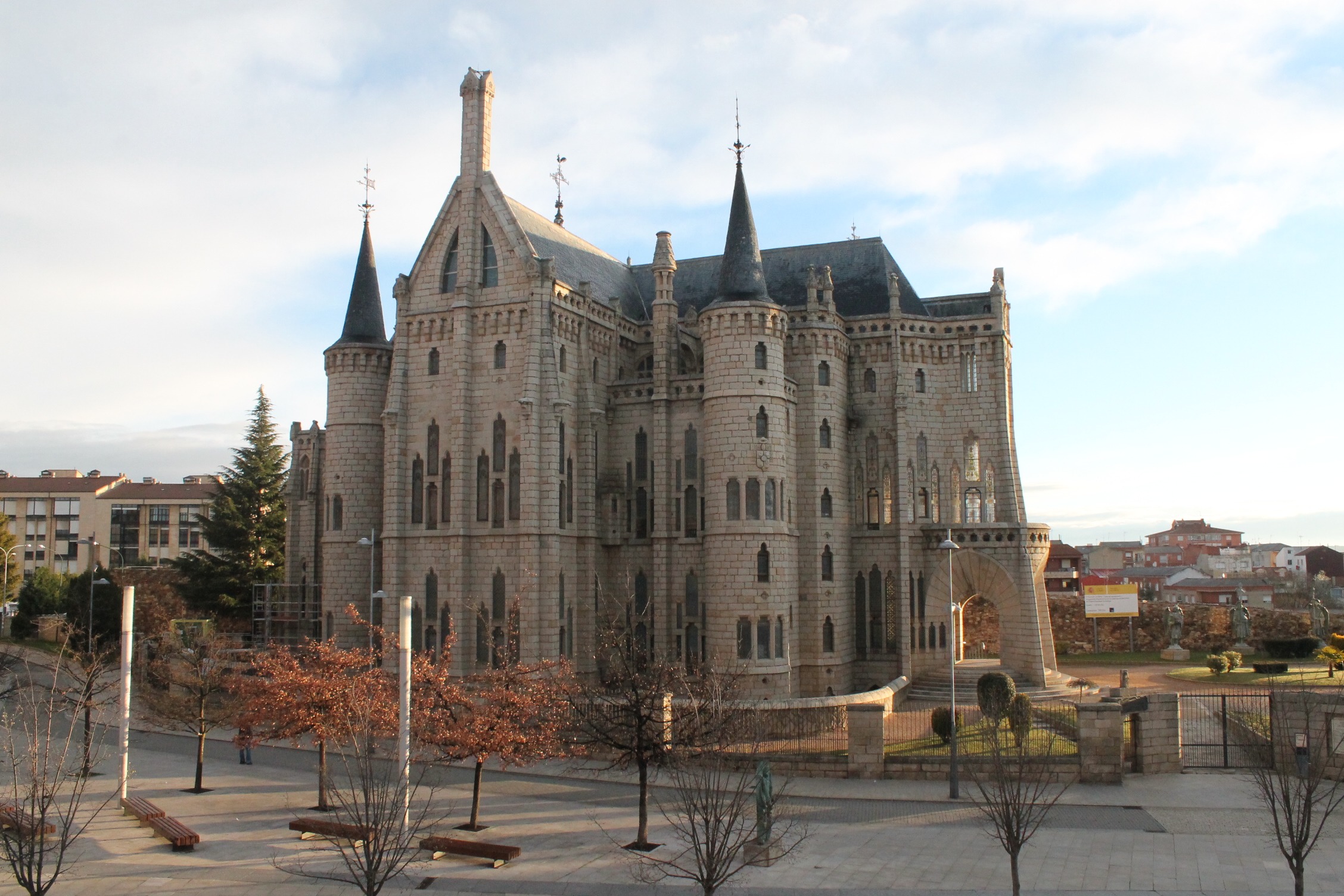 2) Fun-filled & challenging
Our adventure began in the pretty town of Astorga, famed for its Gaudi Palace… he's the chap who designed Barcelona's Sagrada Familia. Kay and I eventually prised ourselves away from our balcony overlooking this spectacular palace, downed coffee and cake for breakfast, then headed out to get some miles under our wheels.
The route is lined with Sunshine Signs which guided us on our way and reassuringly told us that we'd not taken any radically wrong turns! Spotting these comforting signs, together with collecting destination stamps in our Pilgrim Passports, gave us plenty of motivation to keep going, as well as ensuring our journey would be documented from start to finish.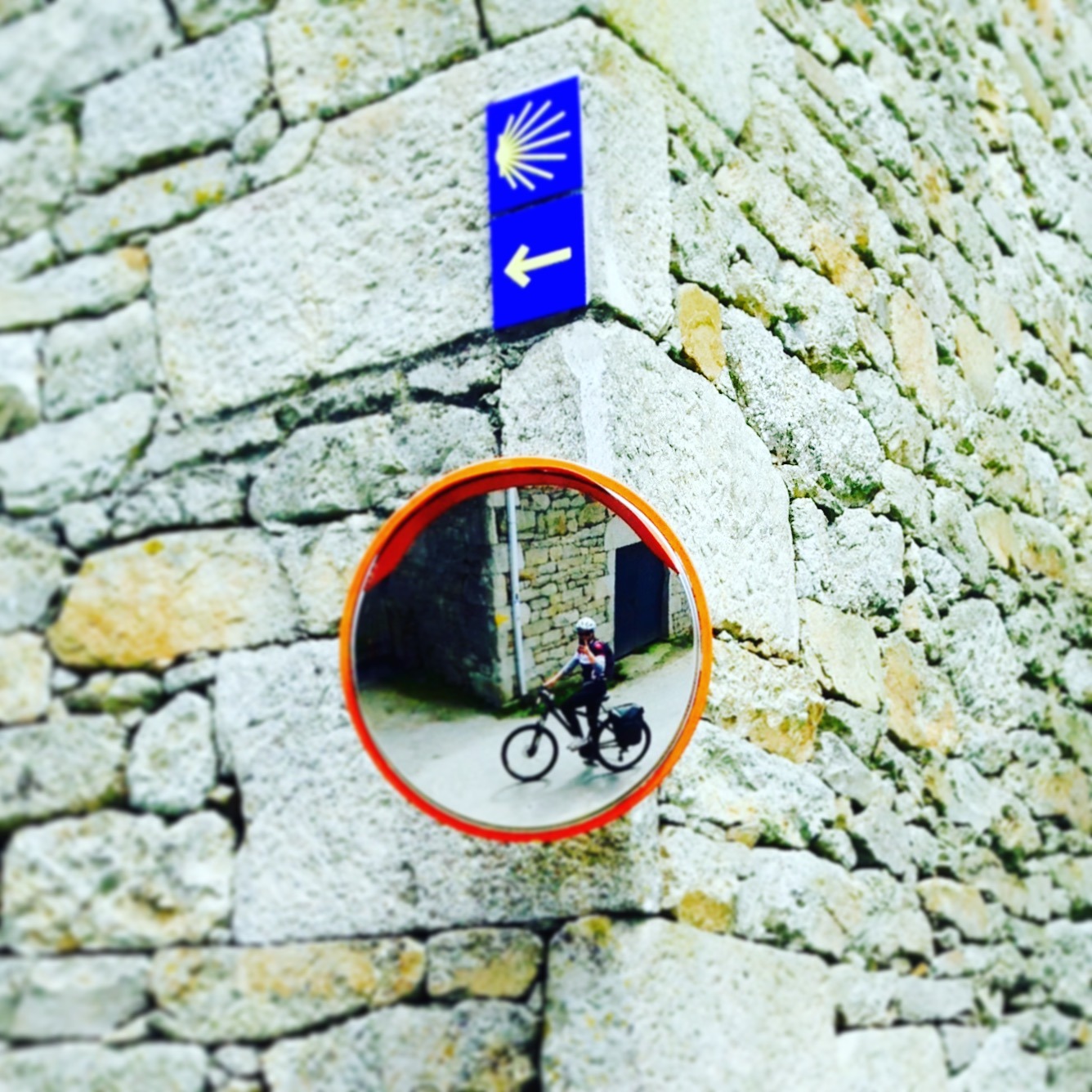 "We wound our way through ever-changing landscapes, tackling high mountain passes, aided by lemon cake snacks tactfully saved from breakfast. But what goes up must come down and our uphill efforts were eventually rewarded with a freewheeling descent! These two climbing days were helpfully broken up by pleasant valley cycling, where rushing rivers, meadows and the occasional Templar castle cheered us along. At the end of one of the gentler sections, we stayed in an Alpine-style homestead which became our favourite accommodation of the trip! We overlooked the vale from a cracking sun terrace – the perfect place to soak up some rays and unwind, accompanied by the gentle sound of cowbells drifting on the breeze – bliss!" Kay Cliffe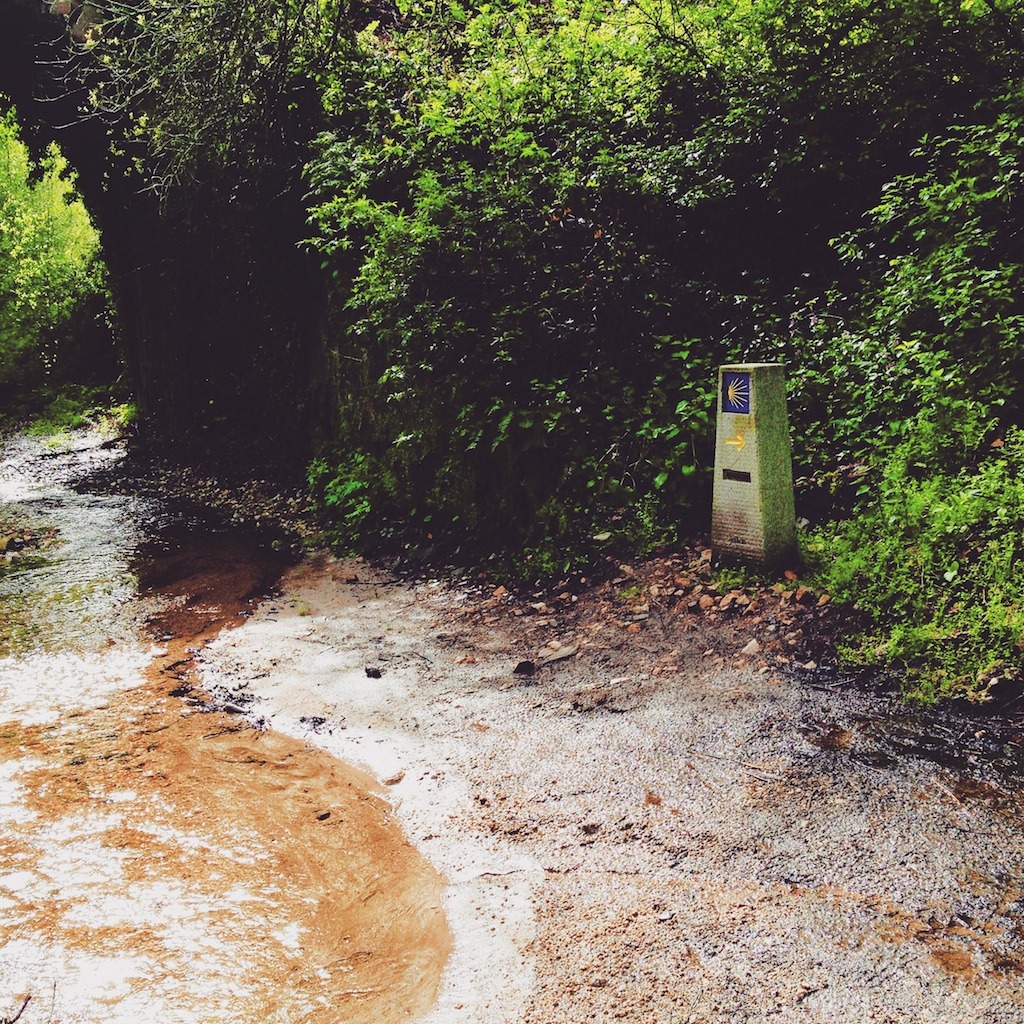 As with many of Skedaddle's trips, the people you go with and the people you meet along the way are what turn a great cycling holiday into lifelong memories.
We met pilgrims every day, shouting "buen camino"… which means "good path", but is taken to mean "good luck and happy travelling". After only a few miles on the trail we both began energetically embracing this popular pilgrim greeting and the cheers of encouragement never failed to raise a smile. We met so many people, old and young; some who were walking the Camino de Santiago for the first time, and one gent who was walking it for the 27th time!
Vistas, valleys, ancient forests, bubbling brooks… and giant goblets of gin, are just a few of the awesome sights we saw as we weaved our way through this varied landscape. We stuck to the 'true Camino' trails as much as possible, which provided plenty of fun terrain to keep us entertained.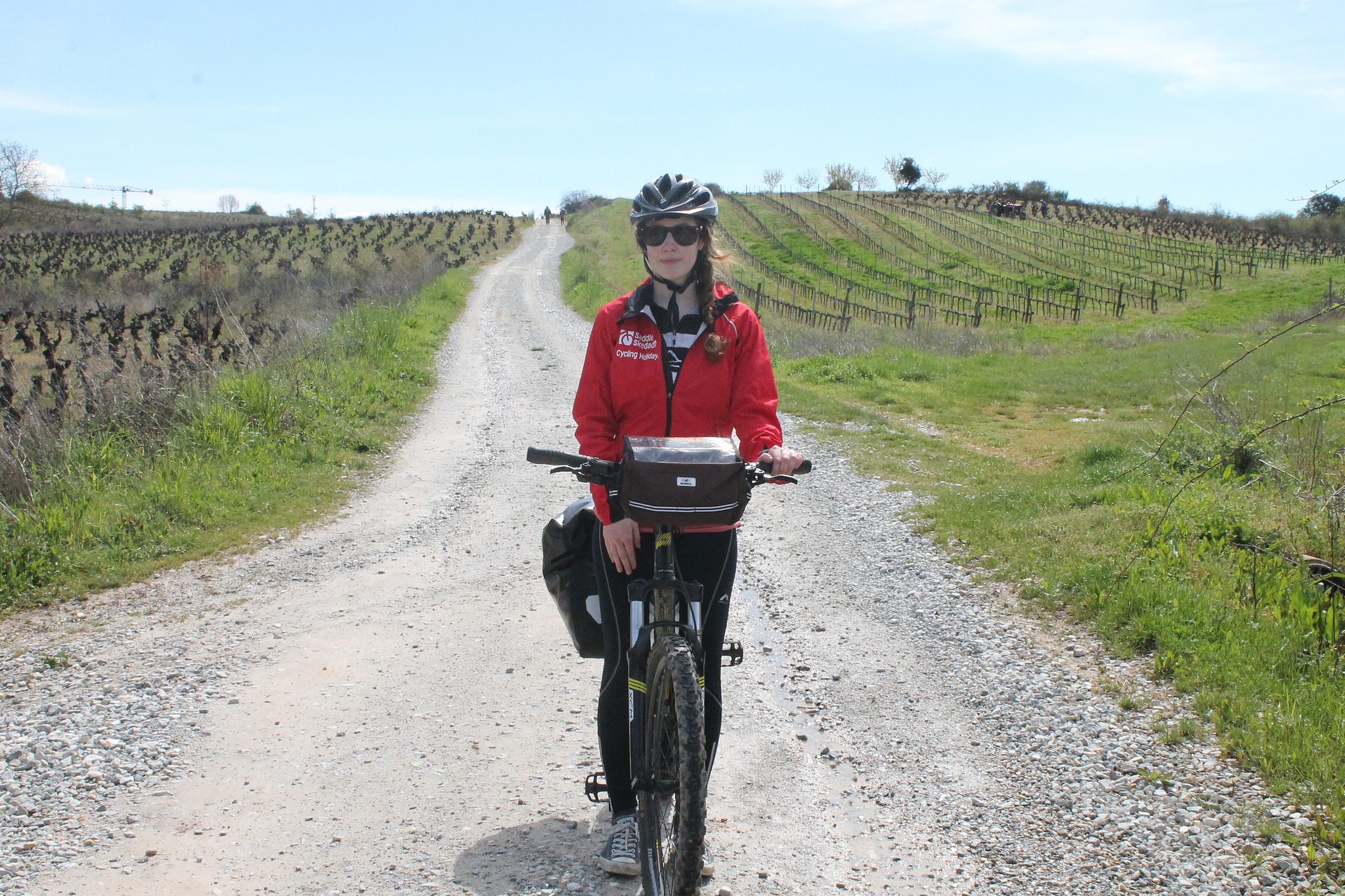 Officially you need to cover 100k to gain peregrino status (remember, that means pilgrim) and we smashed it, covering a grand total of 170 miles! With our Pilgrim Passport stamped for the last time, we got off our bikes, sat in the sun and enjoyed the mass pilgrim gathering in front of the Santiago Cathedral; this is what the journey's truly about – different people gaining different strength from this very lovely and very sacred destination. Heathens though we are, we were both pretty humbled by this amazing place. It's incredibly peaceful, inspiring and oddly empowering – a fantastic end to an incredible journey.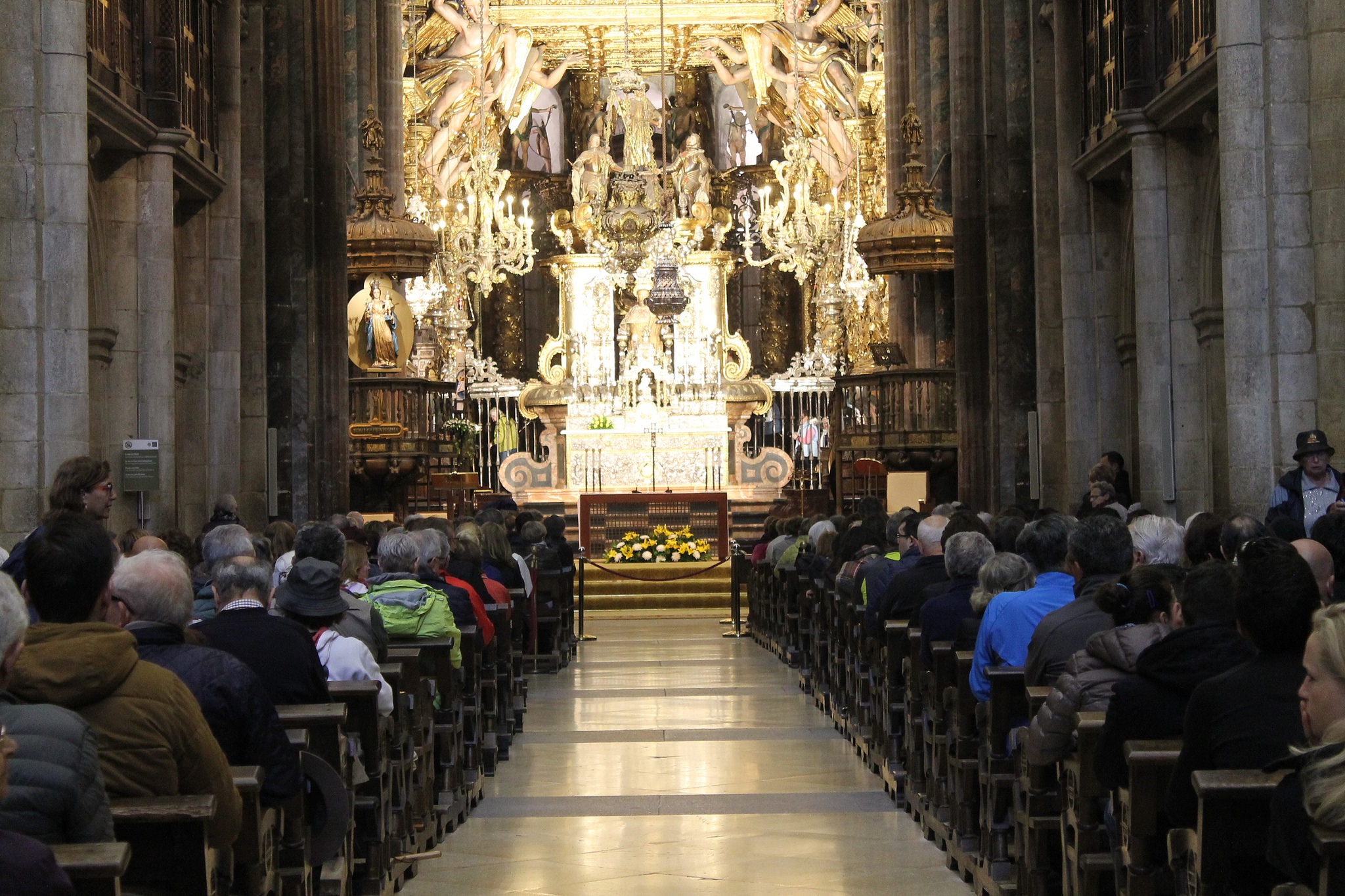 4) Tapas & calamari
Anything goes… and in huge portions! We frequently dined on the Pilgrims Menu – aka, the feed-the-5000-platter – all for just 10E.  The seafood's stunning, with grilled octopus taking centre stage in many of Mellide's local dishes. Whatever your tastes, you'll dine like kings and queens each evening… and then cycle off all those calories the next day.'
Check out the ladies Camino de Santiago video for a sneak peak of their tour:
Camino de Santiago from Saddle Skedaddle on Vimeo.
Fran and Kay took on our self-guided Camino de Santiago cycling holiday. This tour is also available as a guided trip.